Goodwill Keystone Area Year in Review 2018
Goodwill Keystone Area's 2017-18 Year in Review video captures how the organization's unique cycle of services is benefiting people and the communities we serve throughout our 22-county coverage area.
We've also highlighted programs, services and events that are having an impact on our mission to support people with disabilities and other barriers to independence in achieving their fullest potential as workers and as members of the broader community.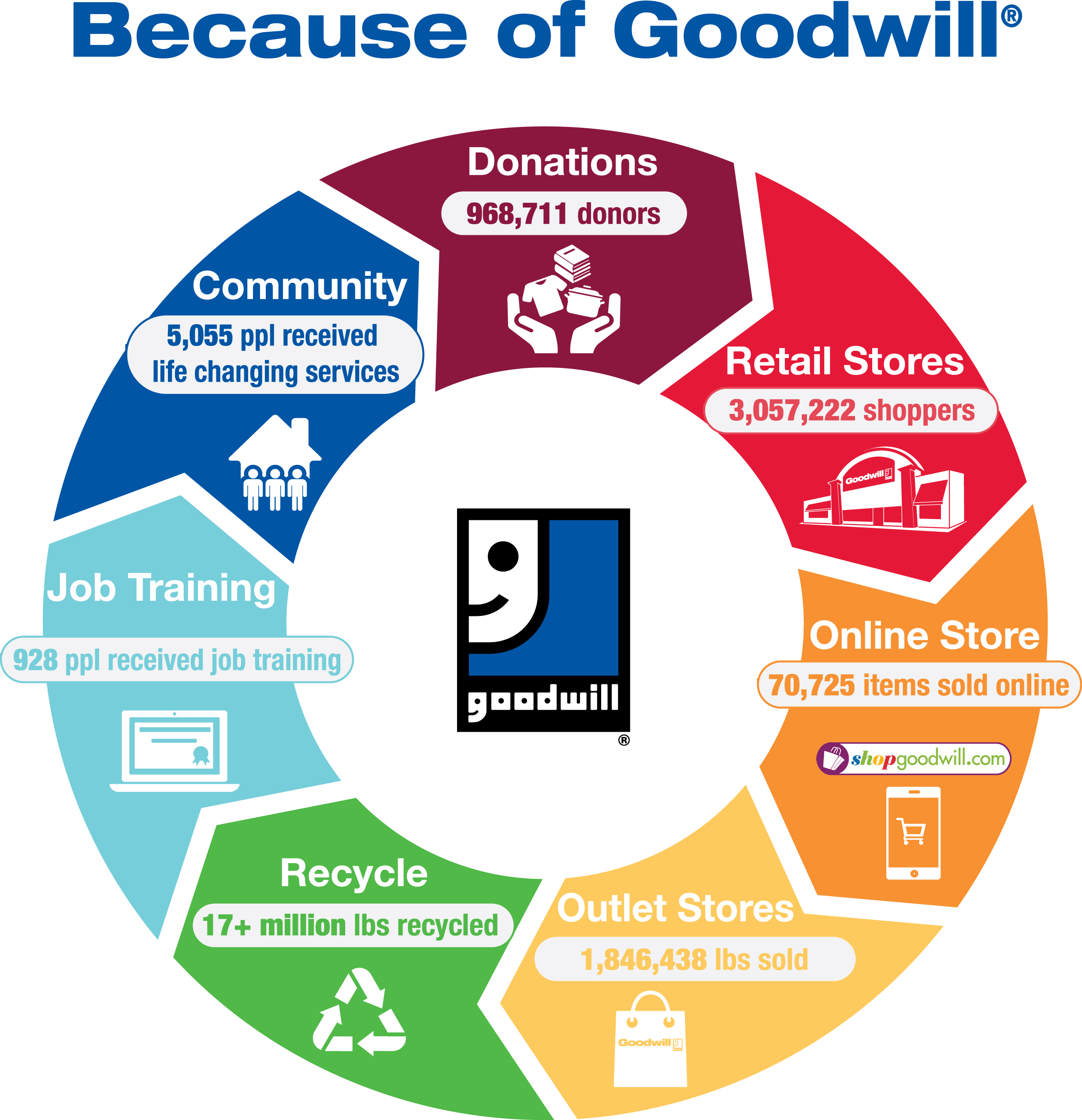 Providing the Following Services for 22 Counties in  Southeast and Central Pennsylvania
SourceAmerica, AbilityOne, and Goodwill Services, Inc.
SourceAmerica (formerly NISH), a national nonprofit, is the leading source of job opportunities for a dedicated and highly qualified workforce – people with significant disabilities. SourceAmerica puts the AbilityOne Program into action for federal government customers. They accomplish this through a nationwide network of more than 550 community nonprofit agency partners to fulfill contracting needs for the federal government, commercial businesses and government contractors. Goodwill Services, Inc. is one of the agency partners. Through participation in the AbilityOne federal contract program, Goodwill Services, Inc. provides paid employment experiences and job placement for individuals with disabilities.
Goodwill Treasures Sponsors
Amazing treasures like antiques, collectibles and jewelry are donated to Goodwill throughout the year. Every fall community members are invited to attend our Goodwill Treasures event to enjoy a relaxing dinner and bid on these unique gems via a live and silent auction.  
Thanks to the generosity of guests and sponsors, the funds raised support job training and other services to help people with disabilities and other barriers to independence gain hope and dignity through the power of work.
We would like to recognize and thank the following sponsors that supported last year's event:
Legacy Sponsor – Capital BlueCross
Boyer & Ritter LLC
Brown Schultz Sheridan & Fritz
Fulton Bank
Arthur J. Gallagher & Co.
The Hall Foundation
Highmark
The Joseph T. & Helen M. Simpson Foundation
L.B. Smith Estate Foundation, Inc.
M&T Bank
Middletown Anglers & Hunters
Mutual of America
Rose & Paul Anderson
W.S. Miller & Sons, Inc.
Financial Report