I enjoy crafting, but the holidays are a special time to develop new pieces to feature in my home. This year, I decided to recreate some crafts I saw at a high-end antique store, and I ended up doing a little remodeling on a ceramic tree.
Having seen some fancy, decorative bottle brush trees at a store, I knew they'd be easy to replicate with glass candlesticks. I spent a few trips to my local Goodwill Keystone Area stores gathering some interesting pieces. I also encountered a dated ceramic tree I knew I could rehab to modernize the look.
I ended up with two trays, a ceramic church, a candle from Opalhouse, glass candlesticks, decorative mesh ribbon, and a ceramic tree.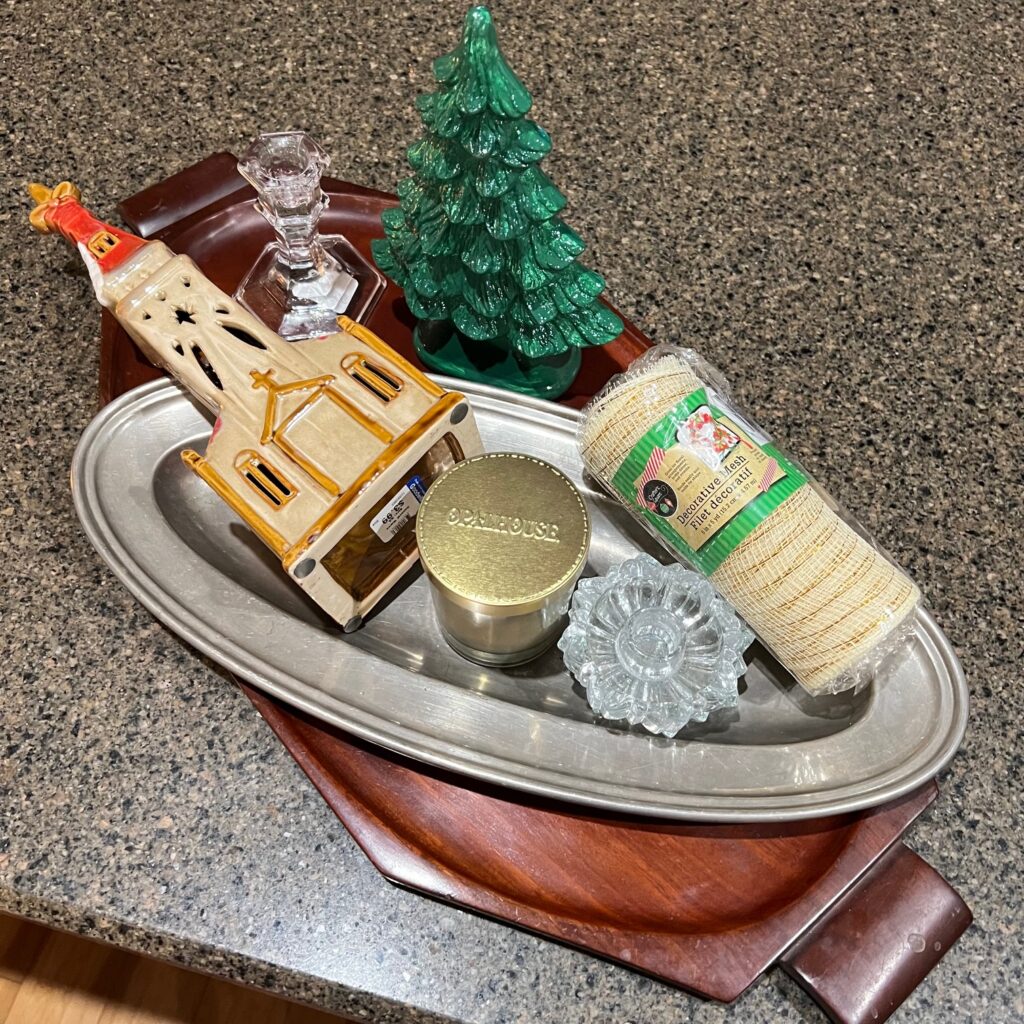 Starting on the tree, I soaked it and scrubbed it with a wire brush to remove the glittery coating.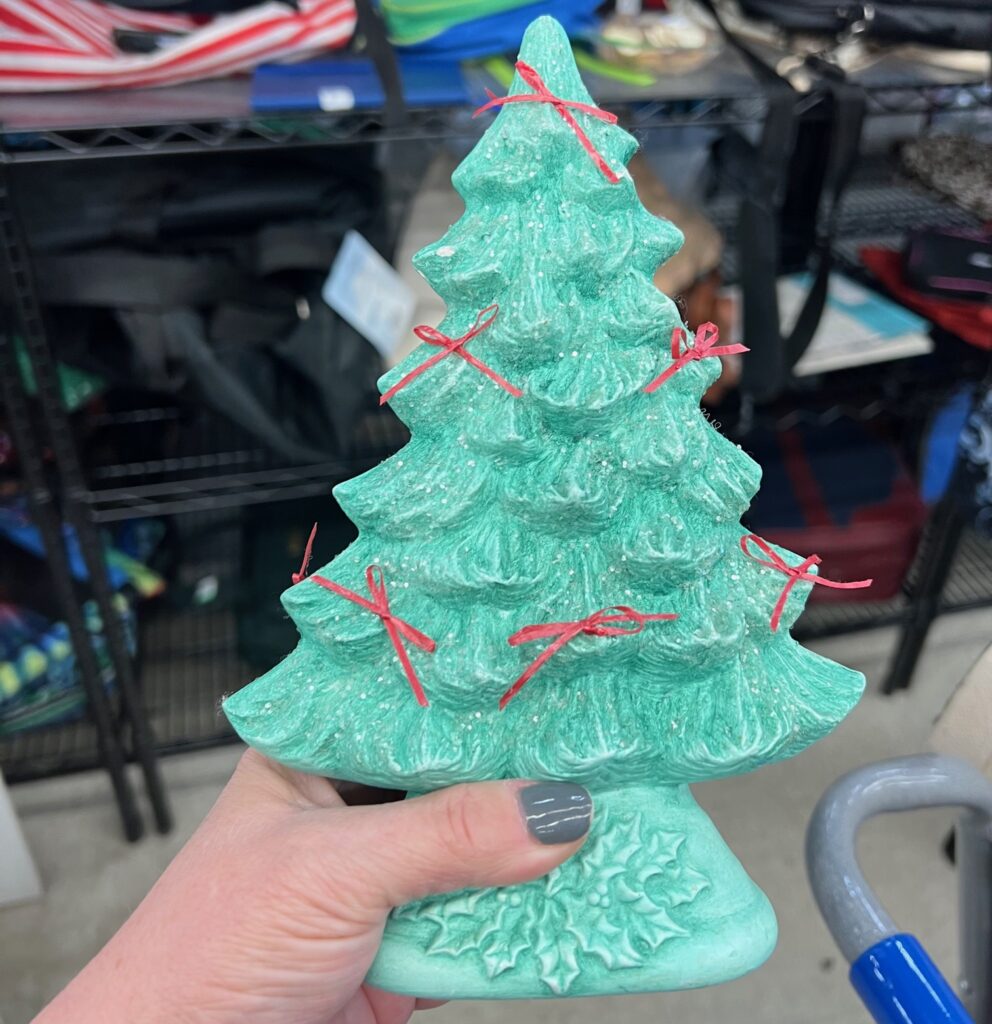 I then painted it with a forest green acrylic paint and added two coats of triple thick glaze. It gave it an almost kiln-fired shine.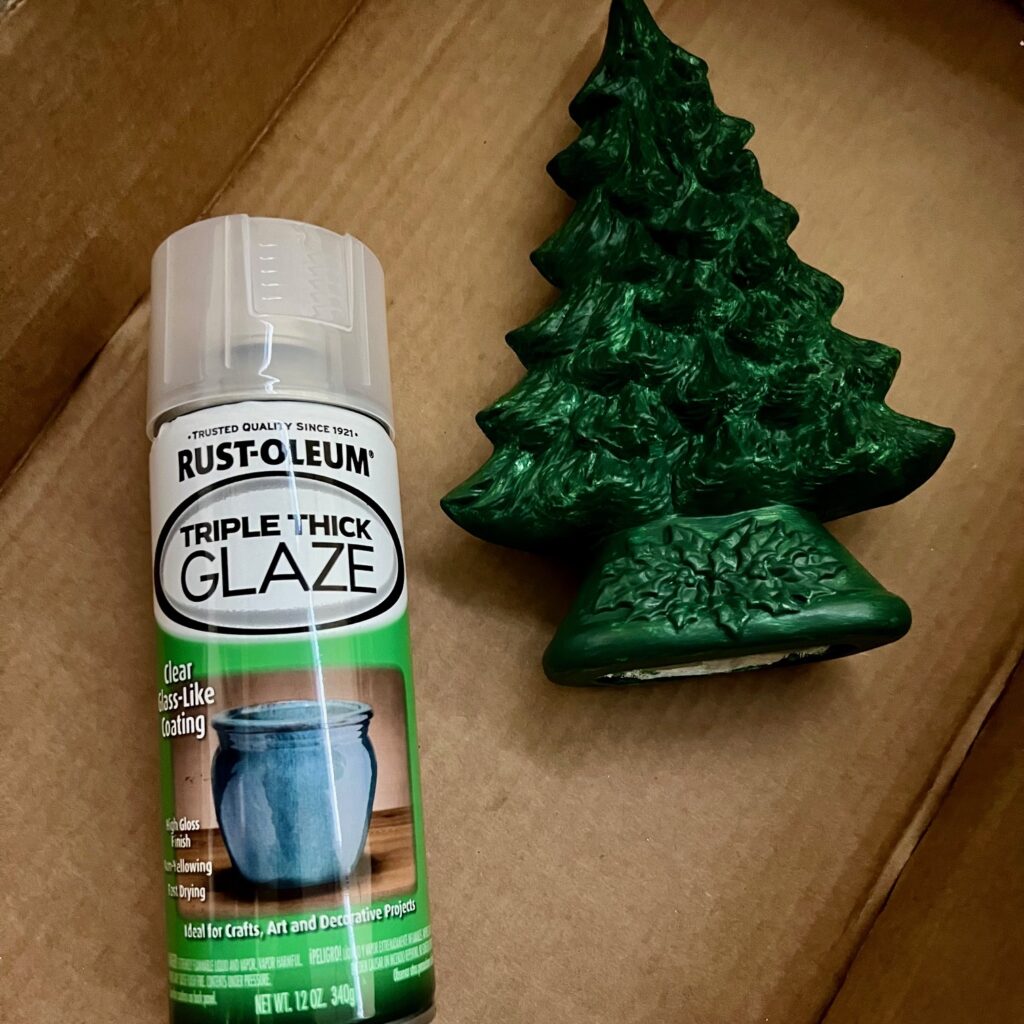 All that was left was assembling and staging the two pieces. After rehabbing the tree, I staged the scene with the mesh ribbon, ceramic tree, and candle. The church did not have a light, but I added a clip-in lightbulb to illuminate the scene.
For the bottle brush trees, I removed the bases and used wine corks to attach them to the glass candlesticks. After placing them on the vintage aluminum tray, I scattered corks around and added battery-operated fairy lights. This would make an excellent gift for a wine lover in your life.
I was thrilled with how each project turned out. I spent less than $20 at my local Goodwill and a few more on items from my local craft store (paint, fairy lights, clip-in electric light, and bottle brush trees). Staging a small scene on a decorative tray is an easy way to add some instant interest to a table in your home. You can even keep the gray up year-round and change out the seasonal elements.
Get crafty with Goodwill Keystone Area this holiday season!
From my home to yours,
Kirsten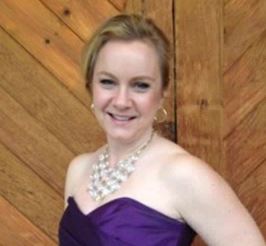 About The Blogger
Kirsten is a 40-something mom, wife and marketing professional. She loves all things crafty, tasty and fashionable, especially while being frugal. She enjoys hunting for treasures at her local Goodwill Keystone Area stores to decorate her home and wardrobe.