Round Up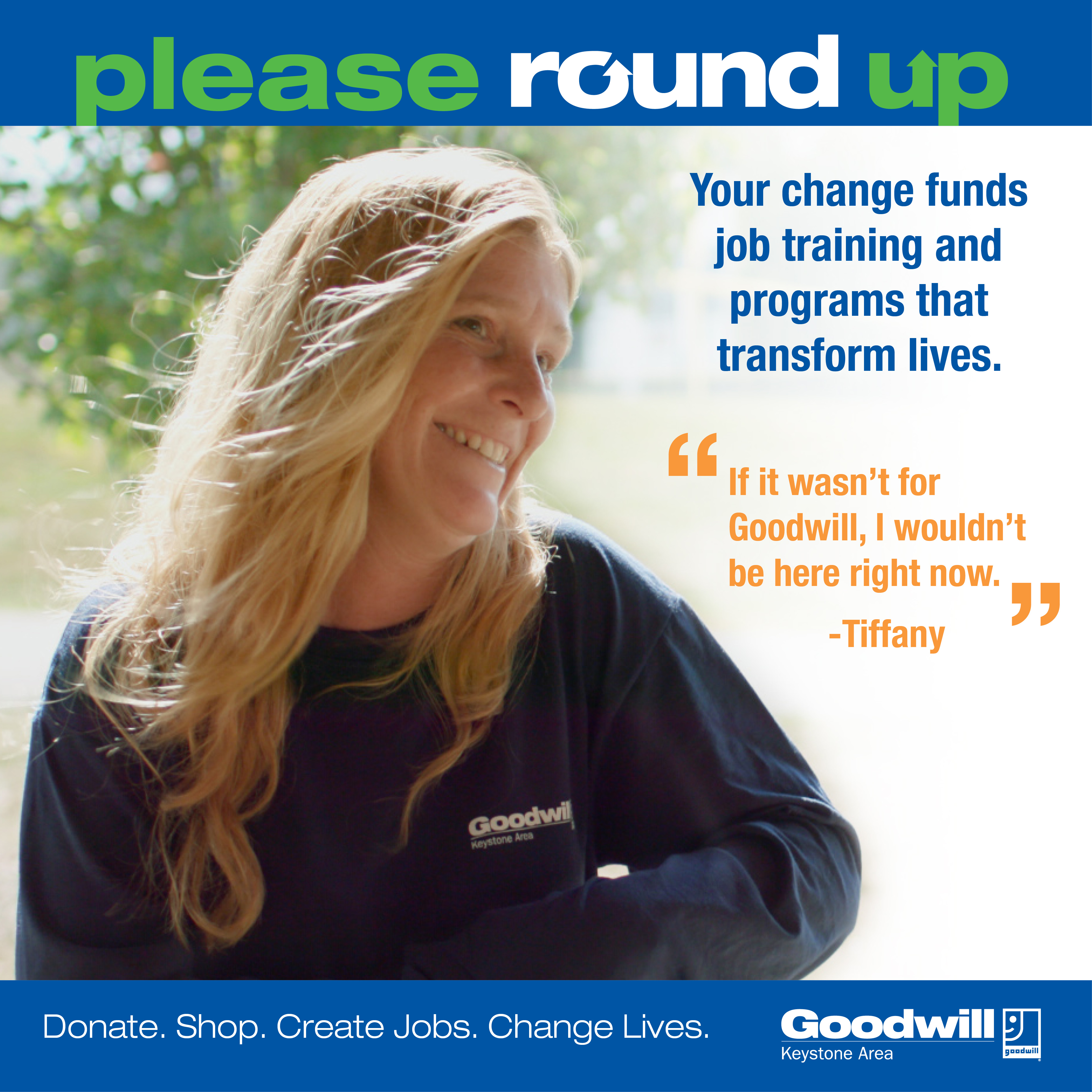 Watch Tiffany's Story:
A few times throughout the year, we ask customers to round up their purchase to the nearest dollar at our Goodwill Stores. The change or difference will be donated to our Goodwill Campaign. 
Your donation will directly provide job training programs to people with disabilities and other barriers to independence. We offer a wide variety of opportunities to help people develop skills for resume development, job search and interviewing. By saying "yes" to our round up campaign, you are providing someone with a hand-up rather than a hand-out. 
Help change a life by saying "yes" at the register.