Goodwill Keystone Area Year in Review 2020-21
Goodwill Keystone Area's Year in Review video captures how the organization's unique cycle of services is benefiting people and the communities we serve throughout our 22-county coverage area.
We've also highlighted programs, services and events that are having an impact on our mission to support people with disabilities and other barriers to independence in achieving their fullest potential as workers and as members of the broader community.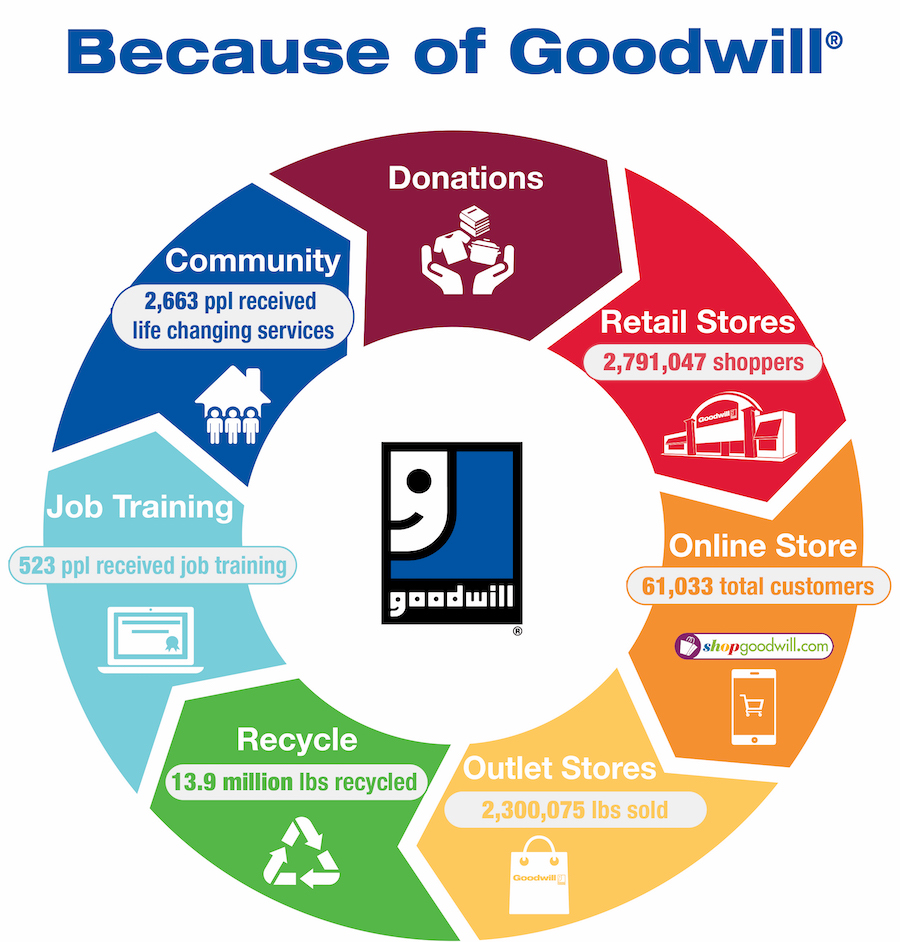 Providing the Following Services for 22 Counties in  Southeast and Central Pennsylvania
Goodwill Services, Inc.
A local nonprofit affiliated with Goodwill Keystone Area, Goodwill Services, Inc. provides paid employment experiences and job placement for individuals with disabilities through participation in the AbilityOne federal contract program. SourceAmerica puts the AbilityOne Program into action for federal government customers. SourceAmerica (formerly NISH), a national nonprofit, is the leading source of job opportunities for a dedicated and highly qualified workforce – people with significant disabilities. They accomplish this through a nationwide network of more than 550 community nonprofit agency partners to fulfill contracting needs for the federal government, commercial businesses and government contractors. Goodwill Services, Inc. is one of the agency's partners.
Goodwill Keystone Area Foundation
Goodwill Keystone Area Foundation, established in 2004, supports innovative programs and services for individuals with disabilities and other barriers to independence. These services help people to reach their fullest potential as workers and members of the broader community. The Foundation provides an opportunity for friends of Goodwill to create a legacy for the future through annual giving, planned giving and bequests. Learn More
Financial Report