Mission
A community where the talents and value of all people are celebrated.
To support persons with disabilities and other barriers to independence in achieving their fullest potential as workers and as members of the broader community.
Goodwill helps persons with disabilities as well as people who are at an economic disadvantage, or may lack education or work experience.
Abdo's Success Story
For more information about Goodwill's programs and services, contact Sue Soderberg
EMAIL 
or call 717.394.0647
---
Danielle's Mission Success
For more information about Goodwill's programs and services, contact Sue Soderberg
EMAIL 
or call 717.394.0647
---
Philip's Success Story - Custodian By Day, Author By Night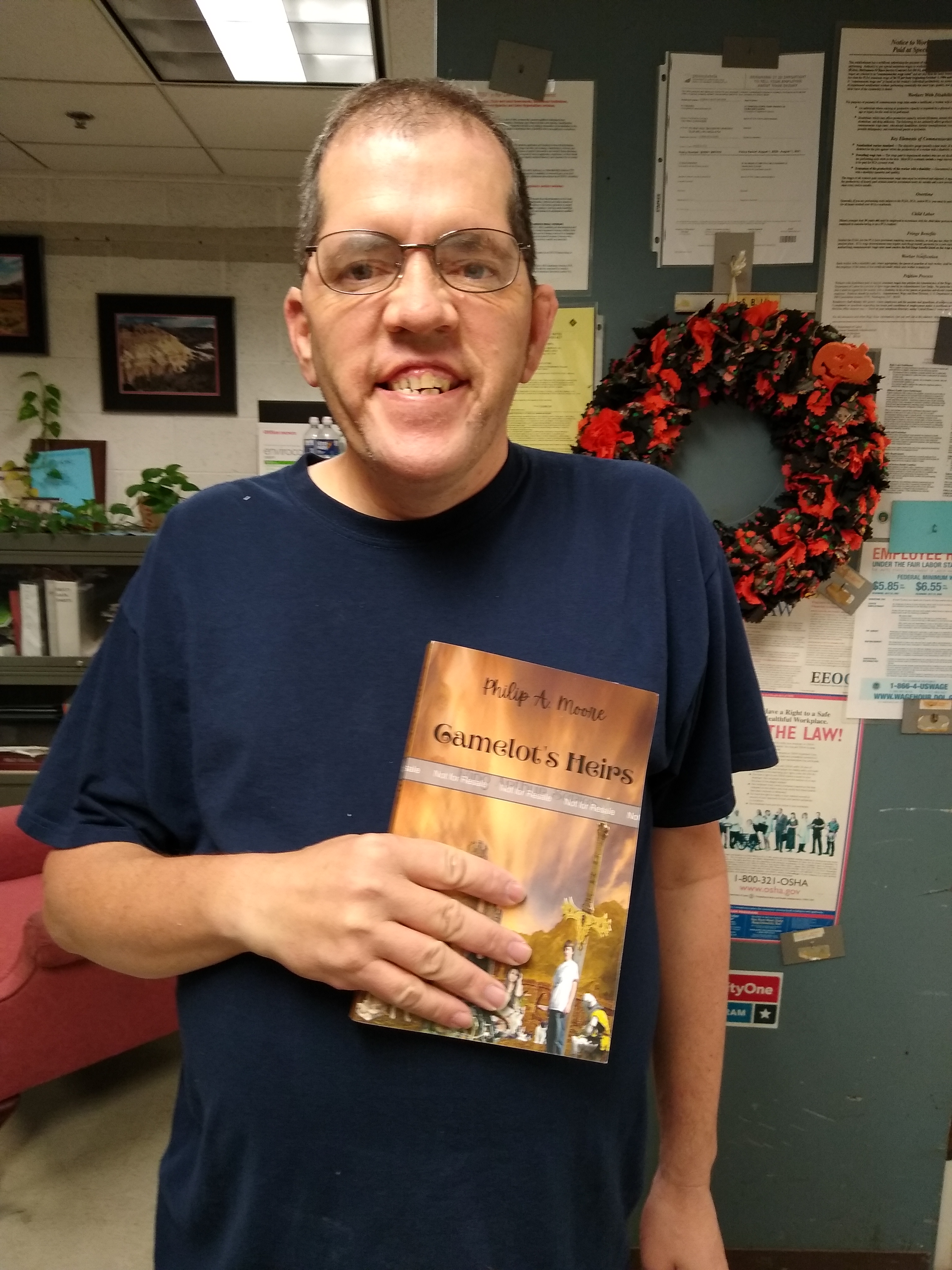 Philip really likes his job. For about 20 years, he has worked as a custodian at the federal building in downtown Harrisburg as part of the Goodwill Services' program that provides training and employment opportunities for people with disabilities.

One aspect of his job that he most enjoys is talking with other people who work in the building and making them laugh. Philip is also beginning to entertain a wider audience with his "off hours" work.

Philip's favorite hobby is writing. He has been writing books for himself off and on his entire life, and his dream is to become a bestselling author. Recently, Philip took the initial step toward realizing this dream by publishing his first novel titled "The Camelot's Heirs: King Arthur Series."

The book is based on the legend of King Arthur. Set in modern times, Camelot's Heirs follows the King Arthur fable as five teenagers with magical powers and unaware of their heritage try to defeat an enemy plotting the downfall of all humanity.

"The book is about 300 pages and took me almost 10 years to complete," Philip said. "This volume I co-wrote with my mom who helped take a good draft, flesh it out and make it better.

"For me, King Arthur is a labor of love. It is scary to let it out into the world, but I'm excited to have people read it and hope that they like it."

To date, Philip has sold 20 copies. The book is being sold on Amazon and is available in paperback and on Kindle.

Philip noted that there are more stories to come. Keep an eye out for book two in the King Arthur Series by following him at www.philipamoore.com. 
Sherry's Mission Success
For more information about Goodwill's programs and services, contact Sue Soderberg
EMAIL 
or call 717.394.0647
---
Building Relationships with Employers Helps Goodwill Clients Reach Their Goals
An integral part of helping Goodwill Keystone Area clients achieve success is the formation of relationships with local employers. Employment specialists and other Mission staff make it a priority to foster continuing relations with businesses who may be interested in working with GKA clients or who have found benefit in hiring clients in the past. One such employer is the Walmart Supercenter in Elizabethville, and two GKA clients who have been successful there are Abdul and Blair.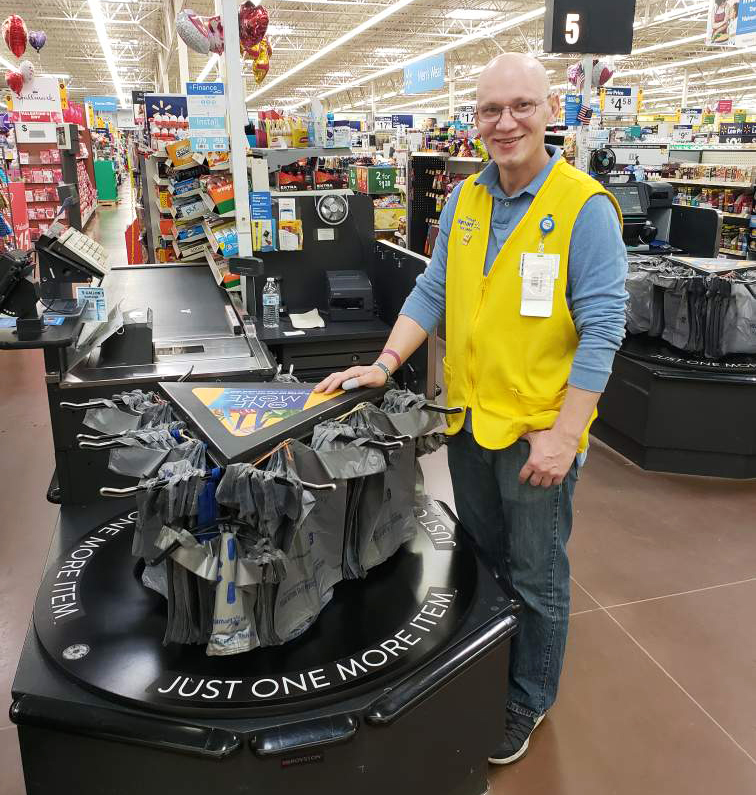 Abdul started in the self-checkout area, but quickly moved on to cashier. During the busy holiday shopping season, he was ranked first in accuracy of all the cashiers. Quite the go-getter, Abdul also works at the nearby Dunkin Donuts as an overnight baker and has achieved his goal of saving enough money to buy a car; now, he no longer has to walk along busy Route 209 in all types of weather to get to work. His co-worker said, "We love him. We all like him. If he can help you, he will."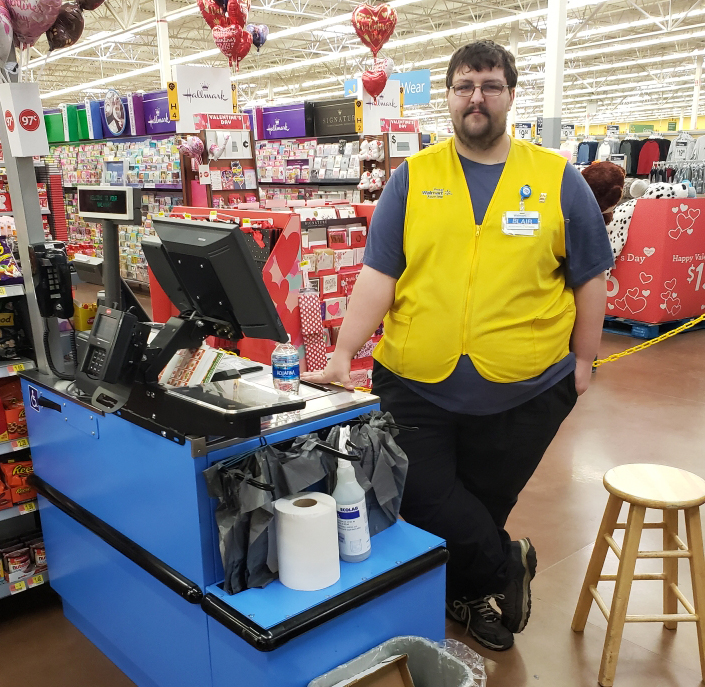 Blair applied to and was hired by Walmart himself, without the help of his employment specialist. At first, he was unsure if he could handle the duties and if the position would be a good fit. Now, he has mastered his job and trains new employees in the self-checkout area with glowing reviews from his supervisor. In addition to the regular paycheck, Blair is thankful for the boost in confidence that successful employment has brought him.
Be sure to say hello to Abdul and Blair the next time you find yourself at the Walmart in Elizabethville!