Where & How to Donate
Stores & Donation Centers
All Goodwill Stores include a Donation Center and accept donations. Most stores offer a convenient drop-off area on the side or the rear of the building. A Goodwill attendant can assist you with your donations and issue you a tax receipt.
Search Stores & Donation Centers
Goodwill Donation Bins
In an effort to make donating clothing to Goodwill more convenient for our donors, we have begun placing Donation Bins at a few of our Store locations and around the community throughout Central and Southeast Pennsylvania. If you see our bins out in the community you may donate with confidence knowing that your donation to Goodwill helps local community members with barriers to independence. 
We thank you for making the effort to ensure that generous gifts are making a real difference in our community every day. We are grateful for the on-going and generous support.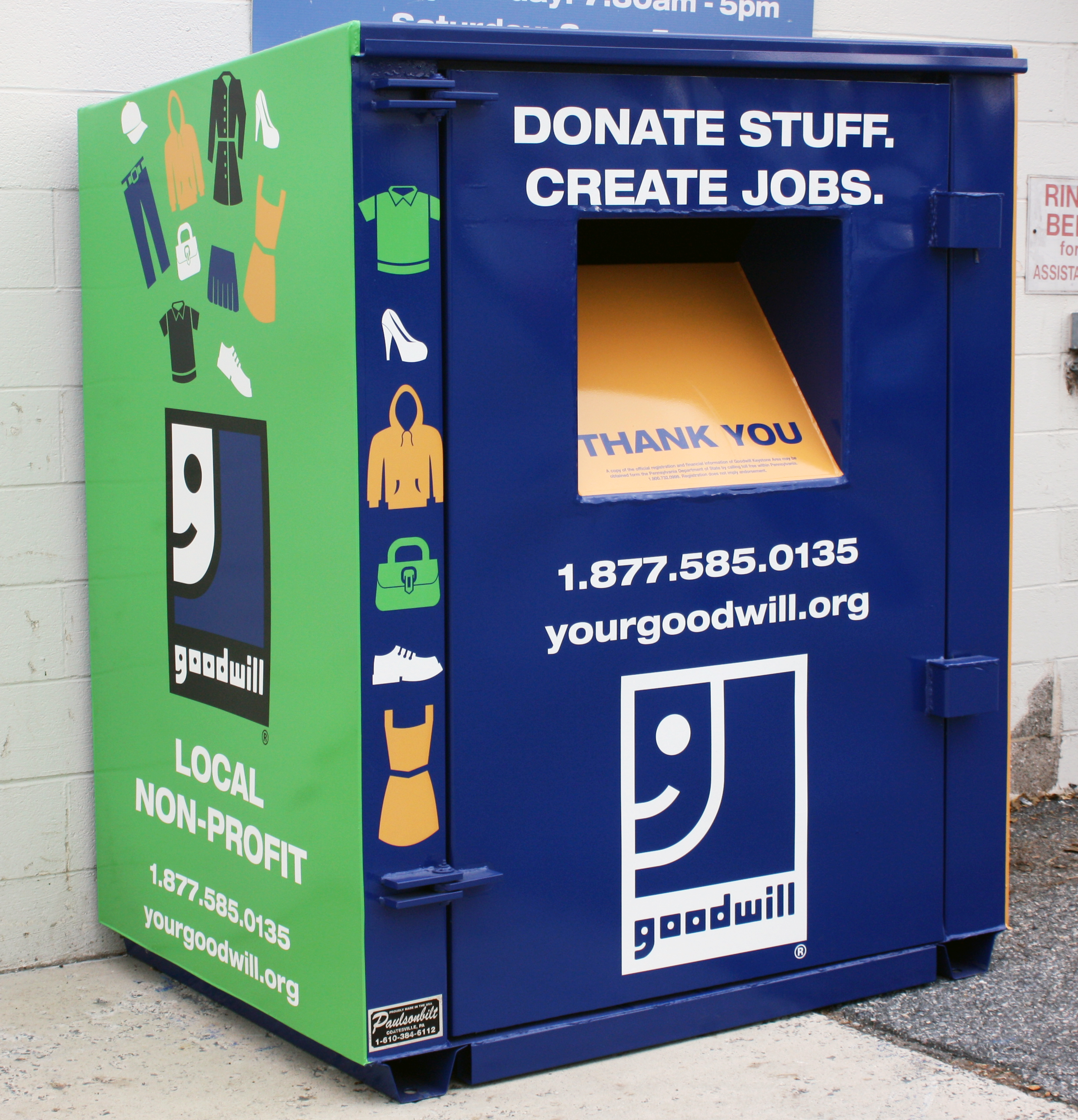 Give Back Box - Print Free Shipping Labels to Ship Goods to Goodwill
Goodwill® has teamed up with several online retail partners, to make it easy for you to donate your clothing and things you no longer need via a new, innovative tool, called Give Back Box.
When you shop with online retail partners: Overstock.com, Anntaylor.com, Loft.com, Asics.com, Levi.com, Dockers.com, and StyleUpGirl.com, you can print a pre-paid shipping label at givebackbox.com and you can re-use your empty boxes to change lives.
When you donate through the Give Back Box platform, you not only enable Goodwill to help people find work and strengthen their families, but you also promote a healthier environment by keeping cardboard boxes out of landfills.
It's as easy as 1..2..3.
Place the items you no longer need in the empty box from a participating retailer
Print your pre-paid shipping label from GiveBackBox.com 
Send your box of donations to your local Goodwill
Donations go directly to your local Goodwill. Goodwill sells the donated goods and the revenues help support employment, job training and other community-based services to create strong families and communities. To learn more, visit www.goodwill.org/givebackbox