Employment Services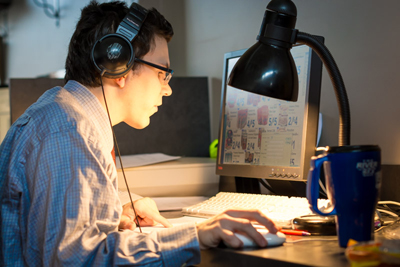 Goodwill recognizes the importance of work in an individual's life. Goodwill provides employment services that will support you in locating, obtaining and maintaining employment. We involve you and your support network in the employment process. Additionally, we offer support to help you manage your home, medical care, and budget. Our goal is for you to be successful!
Let us help you meet your short term & long term goals. Thousands of individuals with different types of experience and backgrounds come to Goodwill to receive support and services in finding a job.
Goodwill Helps You With:
Employment Preparation

Explore your job and career choices
Develop a career plan
Apply for jobs, develop a resume 
Interview preparation
Explore transportation options
Seek access to assistive technology

Job Search

Search the local job market using a variety of resources
Contact employers for potential jobs
Track your job search

Job Placement

Help you identify opportunities that meet your job skills and goals
Educate potential employers about accommodating any special needs

Follow-Along & Job Retention

On-the-job coaching and support
Ongoing job and skills training
Follow-up support
Advice on advancement or promotion

Employer Support - Goodwill educates businesses & organizations about:

Benefits of hiring people with disabilities
Job modifications and accommodations for people with disabilities
Tax incentives for hiring people with disabilities

 
Scope of Services
Goodwill Keystone Area provides employment services to individuals, with disabilities and other barriers to employment, in twenty-two Central and Eastern Pennsylvania counties. We accept referrals and funding from various sources, including, but not limited to, the Office of Vocational Rehabilitation, County Mental Health offices, Medicaid Waivers/Supports Coordination Units, the Social Security Administration, and school districts throughout the region. Fees are set by contract with the funding agencies. Services may be provided at a Goodwill office, at a job site or in the community. Days and hours of service are scheduled to accommodate individual needs for job find and job support. Frequency of service hours is determined by the funding source and the individual. All employment services are provided by Goodwill staff.
What Our Partners Say
"Goodwill staff went above and beyond in supporting our Bucks participants. Thank you. As always, the organization and professionalism of the Goodwill program, as a whole, was apparent throughout the entire review. We highly value Goodwill's expertise and investment in Bucks County participants and look forward to our partnership in providing the highest quality supported employment." - Anthony Pacifico, Coordinator of Rehabilitation Services Bucks County Dept BH/DP
For more information, contact:
Jessica Trutt
800.432.4483