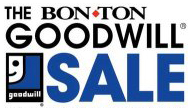 I'm getting ready for The Bon-Ton Goodwill Sale! Are you? I've done some spring cleaning and I'm donating the clothing my kids' have outgrown.
From March 10 – 24, drop off clean, gently-used clothing and household materials at participating  Bon-Ton stores or at participating Goodwill donation centers to save on purchases!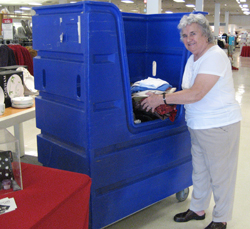 You will receive a coupon for every item donated worth 20 percent off on apparel, shoes and accessories merchandise and 15 percent off on cosmetics, fragrances and home store merchandise. Certain items, including electronics and toys, qualify for a 10 percent discount.
And don't forget, if you take your donations on the first day of the sale only, March 10, you'll receive two coupons for each item you donate!
For more information, visit www.millionactsofgoodwill.com.
Don't forget to fan Goodwill on facebook and follow them on twitter!