By stylist and blogger, Annette K.
It's Movember! So of course, I can't pass up writing about health and fashion for men. Movember is an annual, month-long, November awareness campaign, usually involving the growing of mustaches by men, to raise awareness of male cancers and other health issues.
Last February, Ryan Huth, manager for the Goodwill Store and Donation Center in Allentown, PA, tipped the scale at 275 pounds. Shopping only in "big" sections, he recalls feeling "fed up and disgusted" with how he looked. He decided he "couldn't continue like this anymore" and made a change.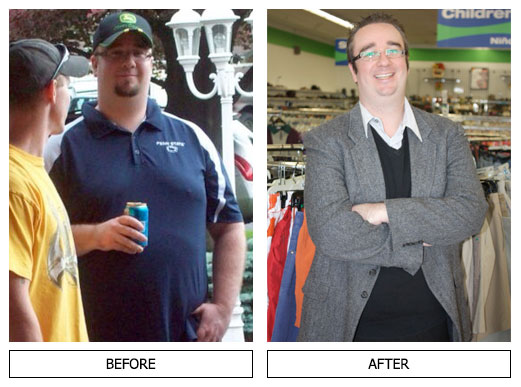 Today, eight months later, Ryan is 60 pounds lighter and committed to living a healthy lifestyle. He attributes his weight loss to portion control, reducing his carbohydrate intake, and eating salads for dinner.
"I feel great," he says. "It's pretty easy once you put your mind to it."
Ryan has donated his "old" clothes to Goodwill, which is where I met him to shop for clothes and styles that show off his new, healthy physique. Check out his new looks.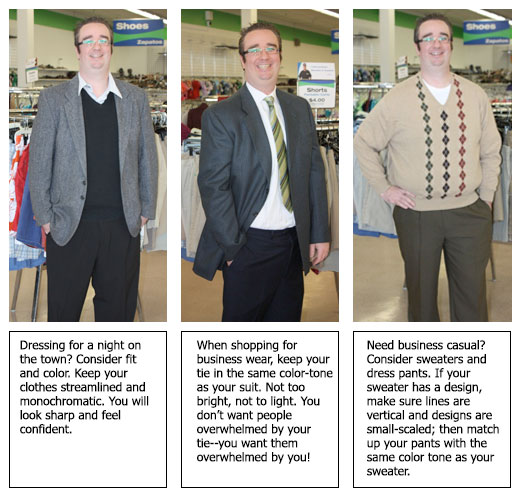 Ryan has become healthier in just a few months. He wants to lose another 40 pounds to to meet his goal, but he's become a walking billboard for men's health.
And one more thing, Ryan was the Goodwill Keystone Area's Movember winner of the 2012 Best Overall Mustache. He's clean shaven today and preparing to do battle growing a prize-winning mustache for this Movember.
Thanks to Ryan Huth, store manager of Goodwill Keystone Area's Tilghman Square Store for sharing your story. Keep up the great work, Ryan!
For comments and blog suggestions, please contact Annette Kaiser at akaiser@yourgoodwill.org