By stylist and blogger, Annette K.
Alternative dressing is the new chic. With eclectic patterns and designs layered on top of ink and piercings, this style is brave and courageous and is no longer reserved for just the young, but also for the young at heart.
Meet Nikki January—a brave and courageous "40 some-year-old" single mother, full time college student and cancer survivor. Nikki is a "regular" at Goodwill Keystone Area stores where she shops for pieces that express her unique look and personality. Nikki said, "At Goodwill, you don't have to take a $50.00 chance on style, just a $3.00 chance."
Whereas most 40-somethings are wearing slacks and sweaters, Nikki takes fashion chances and mixes textures and patterns to create a one-of-a-kind look.
"You have to own your style, have confidence and just keep your head up," she said.
Because of the low prices at Goodwill, Nikki stretches her dollars to have many fun looks and she has said, "I have clothes on my back because of Goodwill."
Check out your new look at Goodwill. Endless possibilities await.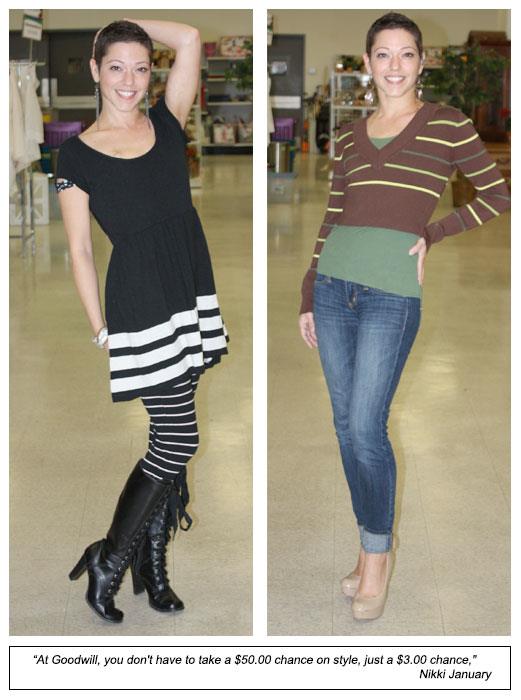 Next week get some tips on how to accentuate your tattoos. Nikki's daughter, Sarah Evans, who is a tattoo artist, shares her secrets.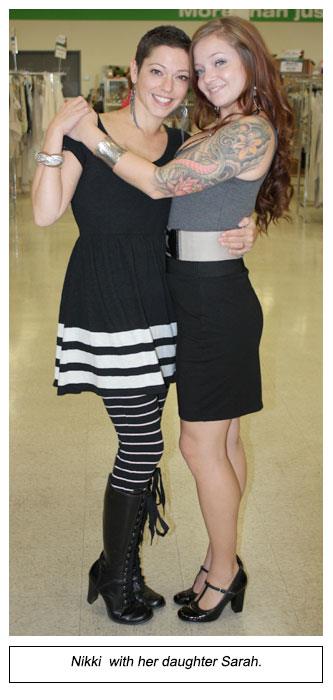 Special thanks to Phil Koch, manager at the Goodwill store in Bethlehem, PA, and Nikki and Sarah for sharing their story.