Second-hand September is an online movement to encourage people to either limit their shopping or shop exclusively from thrift or consignment stores for September. If you search #secondhandseptember on Instagram, you'll find almost 90,000 images of people from around the world sharing their outfits.
For me, second-hand is a monthly, if not weekly, and daily movement. I have been thrifting for over 40 years, starting when my mom took me shopping as a young girl. I remember desperately looking for Jordache jeans, Esprit shirts, and Benetton sweatshirts in the 80s. In the 90s, my style turned more alternative and boho when I was in art school in college, and then when I started in the business world, I looked for suits and office-appropriate attire. Now that I have kids of my own and I am more settled in my career and style, my look is all over the place, but still mostly entirely thrifted from Goodwill Keystone Area stores.
Now, the pandemic has opened many more people's eyes to the benefits of thrift shopping. According to an article on Fortune.com about Goodwill in New York, "COVID-19 is expected to change shopping habits in favor of Goodwill, deepening the so-called "shift to thrift": last week, a study by research firm Global Data projected that U.S. sales at thrift stores would rise from $21 billion this year to $28 billion by 2024, even as chains like J.C. Penney and The Gap deal with defecting shoppers".
I'm all in for #secondhandseptember. I have been singing the praises of Goodwill for years and am glad it is finally making consumers realize the dangers of fast fashion and to embrace the slow fashion movement. My entry for #secondhandseptember is a very fall-ready look: a velvet kimono; soft t-shirt; vintage, flared Levis; caged, open-toed booties from Report, and a cross-body bag from Gap.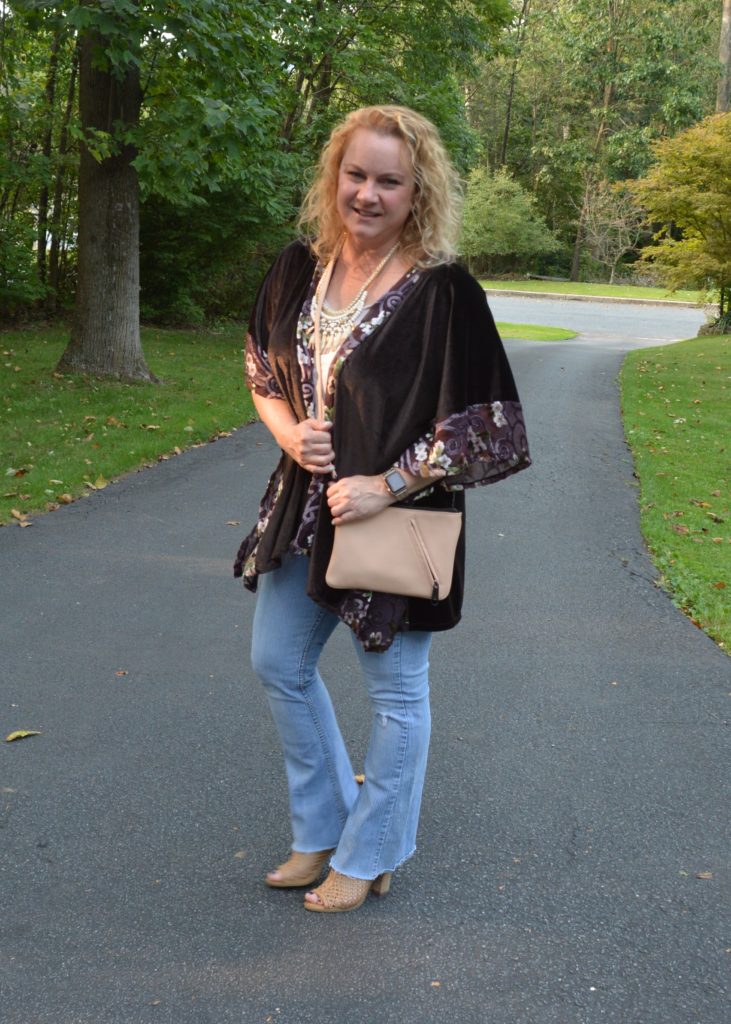 All of these pieces were sourced at the Goodwill Keystone Area outlet bins in Reading, PA for under $5. The brand new Stella & Dot statement necklace was a $15 find at the new Phoenixville Boutique. The total for this outfit is only $20! I'm ready to throw on my mask and head out for a socially distanced dinner with family.
Goodwill Keystone Area stores are accepting donations again, so if you are heading out to source some new thrifted duds, grab a bag of your donations to take with you. Someone else will thank you for the second-hand style you are providing to them. It's the circle of life (at least in the thrifted world).
From my closet to yours,
Kirsten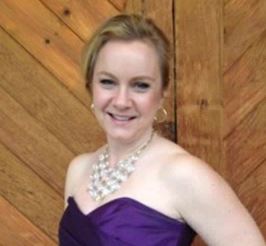 About The Blogger
Kirsten is a 40-something mom, wife and marketing professional. She loves all things crafty, tasty and fashionable, especially while being frugal. She enjoys hunting for treasures at her local Goodwill Keystone Area stores to decorate her home and wardrobe.