NOTE: See List of 37 Currently Open Goodwill Keystone Area Stores, Click Here.
Ironically this sundress was one of my first purchases at my visit to the York store a few weeks ago.
I didn't think much about the brand name "Sanctuary" at the time, but after doing some research, I discovered this brand had a mission, values, and purpose that made it much more than a fashion "label".
Discovering new-to-me brands and their stories is one of the joys of thrifting. These are just a few of the highlights of the Sanctuary brand:
Our Vision: To be a global lifestyle brand with a conscience.
Our Mission: We are redefining modern timeless fashion with trusted quality and value.
Our Values: Act with Integrity. Succeed Together. Inspire Innovation. You Matter.
Our Inclusivity: We offer a full range of styles in extended sizes including XS-3X in tops and 24-24W in bottoms.
Our Sustainability: We are taking the steps to bring Sanctuary to the forefront of the eco-movement and be a more socially and environmentally conscious lifestyle brand.
Our Purpose: #SanctuaryGivesBack: We support non-profit organizations that empower and benefit women.
The dress retailed for around $129, but my price at Goodwill was $7.50. The Seychelles "Choice Wedge Pump" snake-print sandals were $7.47, but are still selling for over $100 online.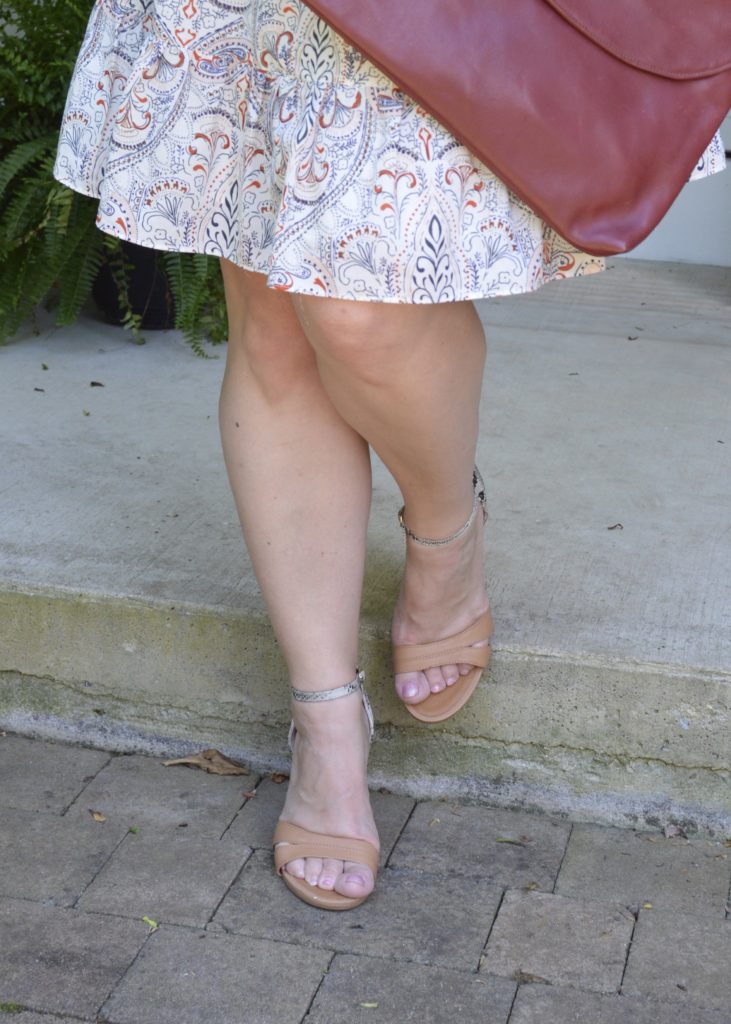 The burgundy clutch is vintage and was just $3.99. The necklace is an old Goodwill find and was $2.99.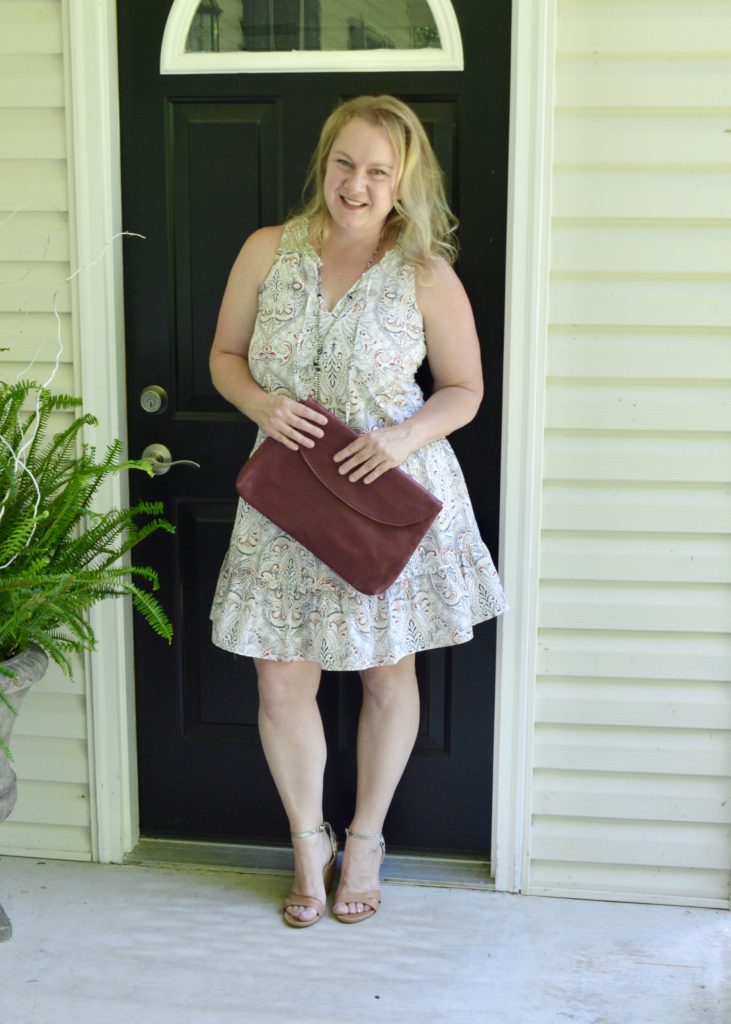 Sanctuary means something different to everyone, but right now sanctuary is home where many of us are riding out the quarantine and the gradual reopening of our local areas. Goodwill is also my sanctuary – a quiet place to search for treasures for my home and closet all the while my purchases help fund their mission of enriching the local community. Sanctuary can also mean the job opportunity that Goodwill Keystone Area provides to persons with disabilities and other barriers to independence.
If you plan to visit a store, Goodwill Keystone Area has many safety precautions in place and here are a few things to take note:
If you are ill, you will not be permitted to shop
Masks will be required for all shoppers and employees (unless covered by a medical exemption)
Dressing rooms are not open, so choose clothing items wisely
All sales are final, no returns at this time
Bathrooms are also not accessible right now
Reward Card sales are not currently being offered.
Monday 10 am-11 am will be reserved for seniors and at-risk shoppers only.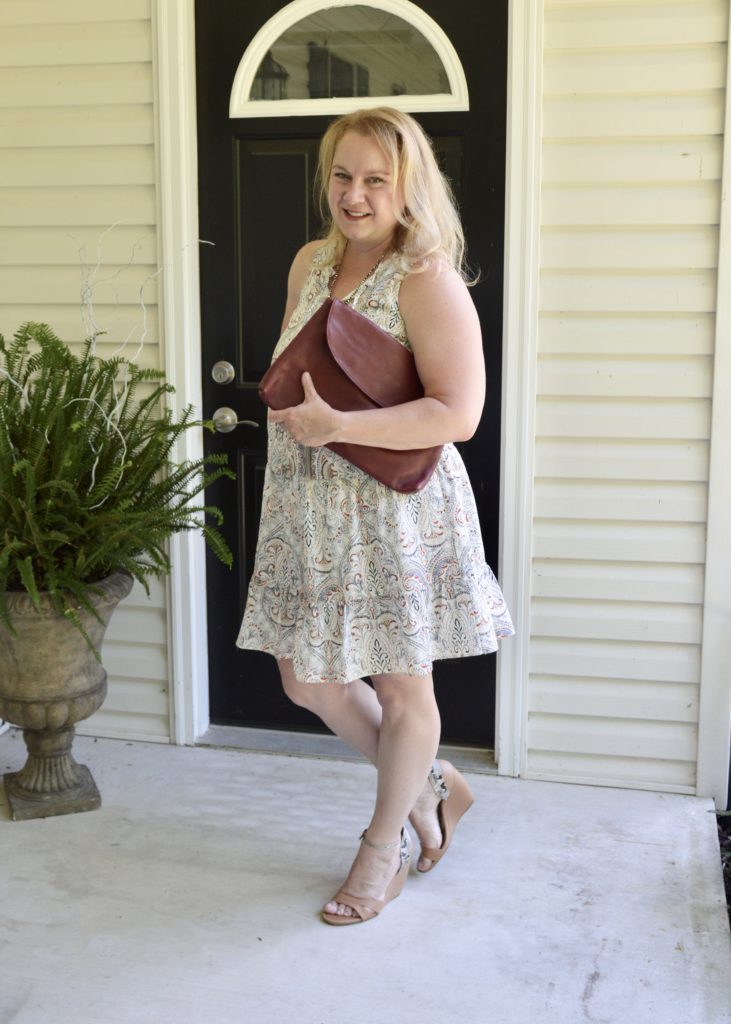 From my closet to yours,
Kirsten
Dress: $7.50
Clutch: $3.99
Necklace: $2.99
Sandals: $7.97
Total: $22.45
Retail: $280+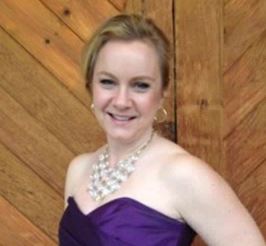 About The Blogger
Kirsten is a 40-something mom, wife and marketing professional. She loves all things crafty, tasty and fashionable, especially while being frugal. She enjoys hunting for treasures at her local Goodwill Keystone Area stores to decorate her home and wardrobe.