While building your work wardrobe is necessary, enjoying your time away from your job is important as well. You might be heading out to a casual dinner or grabbing a drink with friends right after work, so looking a little more relaxed is easy when you have the right pieces.
Meredith's work look started out with this art deco patterned sleeveless blouse by Calvin Klein. The green, pink, black and white pattern ties the outfit together and adds a lot of detail. For daytime, a short-sleeved pink cardigan by Loft makes it completely office-appropriate.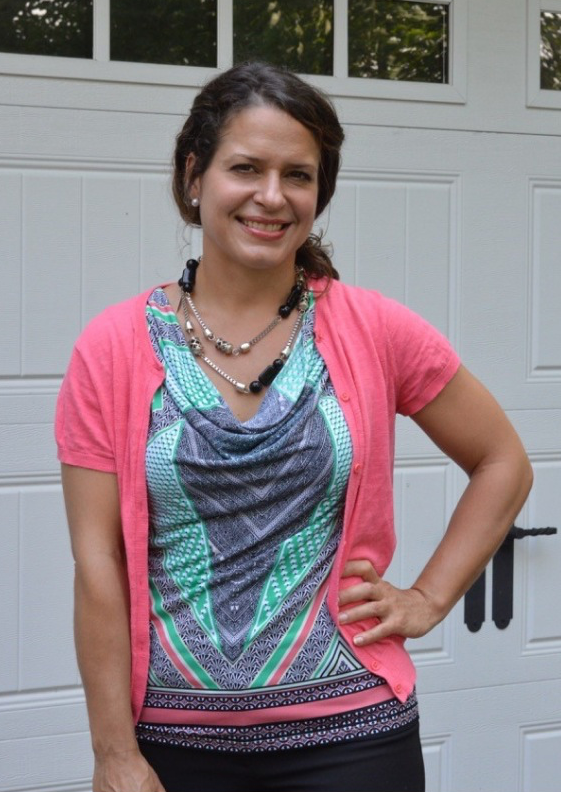 It's also good to have an extra layer in case of chilly air conditioning.
For office hours, we also gave her a roomy, zippered black tote with gold details by Steve Madden.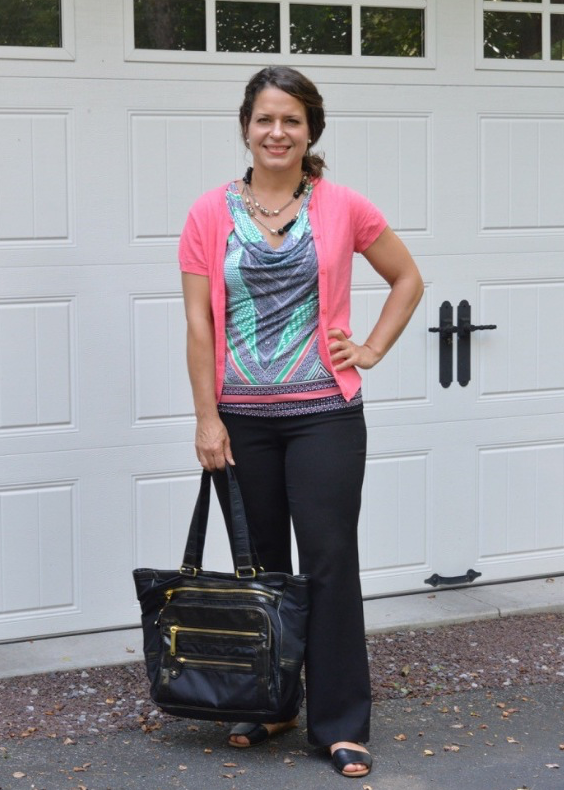 This is large enough for files, a tablet or a laptop. Bags like this are perfect for the off hours as well, carting around your snacks or necessities for a weekend day trip.
Meredith wore her own black plants and flats, but we layered a silver and black beaded chain necklace to add a finishing touch.
For after hours, we changed up her look, just slightly. Gone is the simple pink cardigan. We replaced it with a perennial classic, a faded-wash jean jacket from Gap.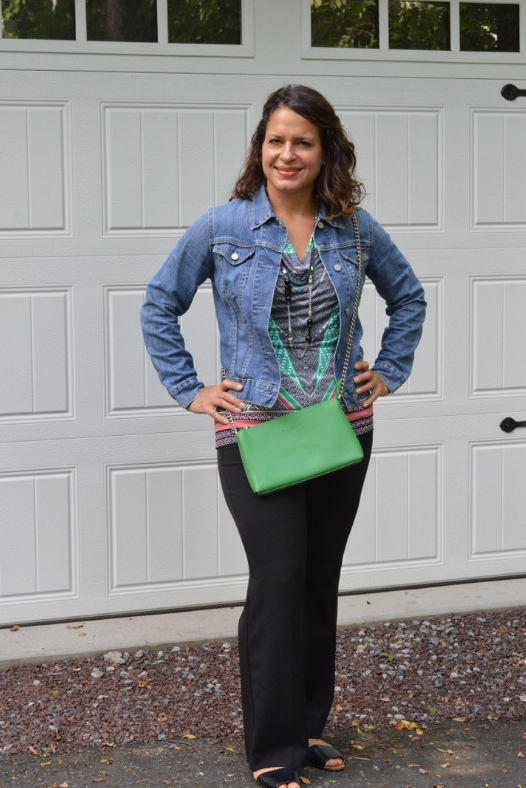 I love jean jackets and probably have half a dozen in various cuts and colors. But maybe that is a throw back to my 80s girl roots. But, they immediately make an outfit less fussy and add casual chic style to any look.
We unwrapped the necklace and left it long and traded the tote for a stylish green cross body bag. I picked up this little treasure at the Morgantown store.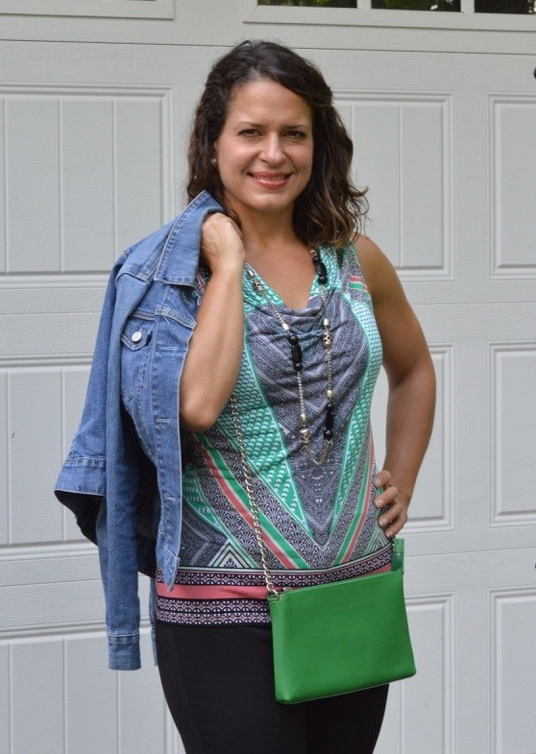 I knew it was well made, but I didn't realize what a great find it was until I got home and researched the brand – Pulicati. It was made in Italy and when new it retailed for $150, so not a bad investment for $6.97.
Meredith has an effortless day-to-night look and shopping at Goodwill Keystone Area stores gives her the ability to treat herself to a night out after work.
Blouse: $3.95
Necklace: $3.97
Tote bag: $9.97
Cardigan: $3.95
Jean jacket: $5.50
Small bag: $6.97
Total: $34.31
From my closet to yours,
Kirsten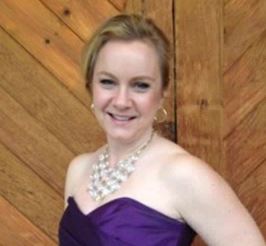 About The Blogger
Kirsten is a 40-something mom, wife and marketing professional. She loves all things crafty, tasty and fashionable, especially while being frugal. She enjoys hunting for treasures at her local Goodwill Keystone Area stores to decorate her home and wardrobe. Meet up with her at one of Goodwill's shopping events! Check the event pages for details.