We're enjoying a brief warm spell here in Northeast PA and I was ready for it! I broke out these fabulous pants as the basis for a new outfit to celebrate the weather being above freezing for a few days!
It's the time of year when I start to crave bright colors to counteract the seemingly cold, gray days of January. When I saw these floral beauties from Talbots on the rack at my local Goodwill, I knew they were coming home with me.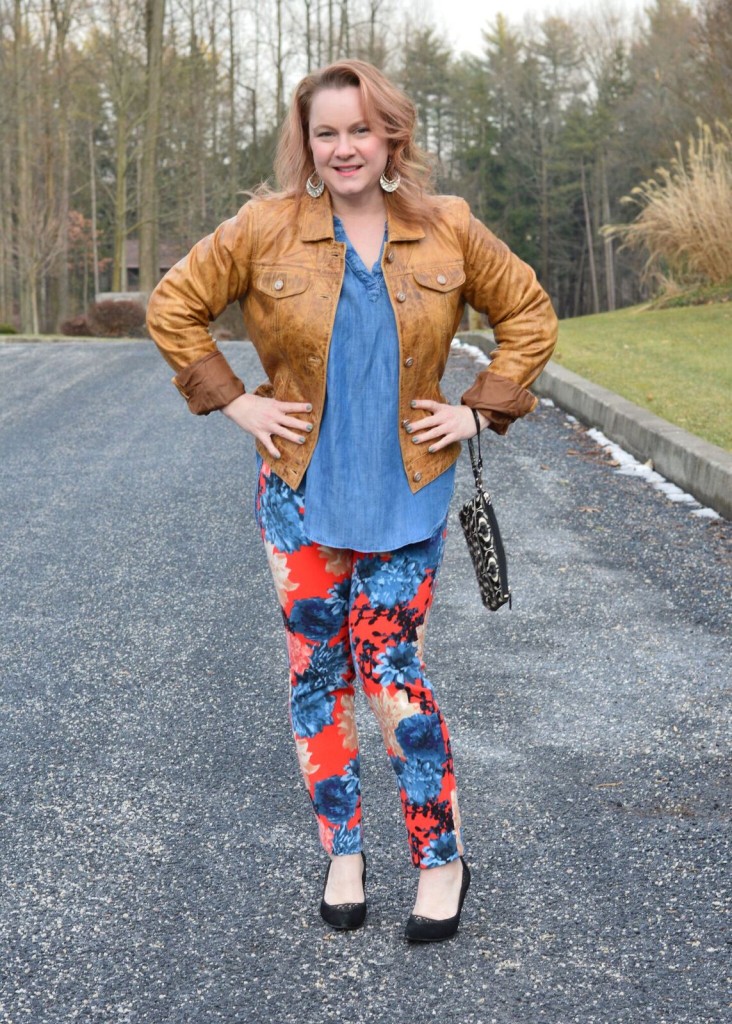 Talbots pants retail for about $99, but I picked these up for $4.25.
But, with such a crazy, colorful pattern, I had to choose some sophisticated neutrals to balance out the outfit. Later in the spring or summer these pants will look fantastic with a black or white tank top, a light jean jacket and strappy sandals.
A simple chambray tunic from Ann Taylor Loft was an easy choice.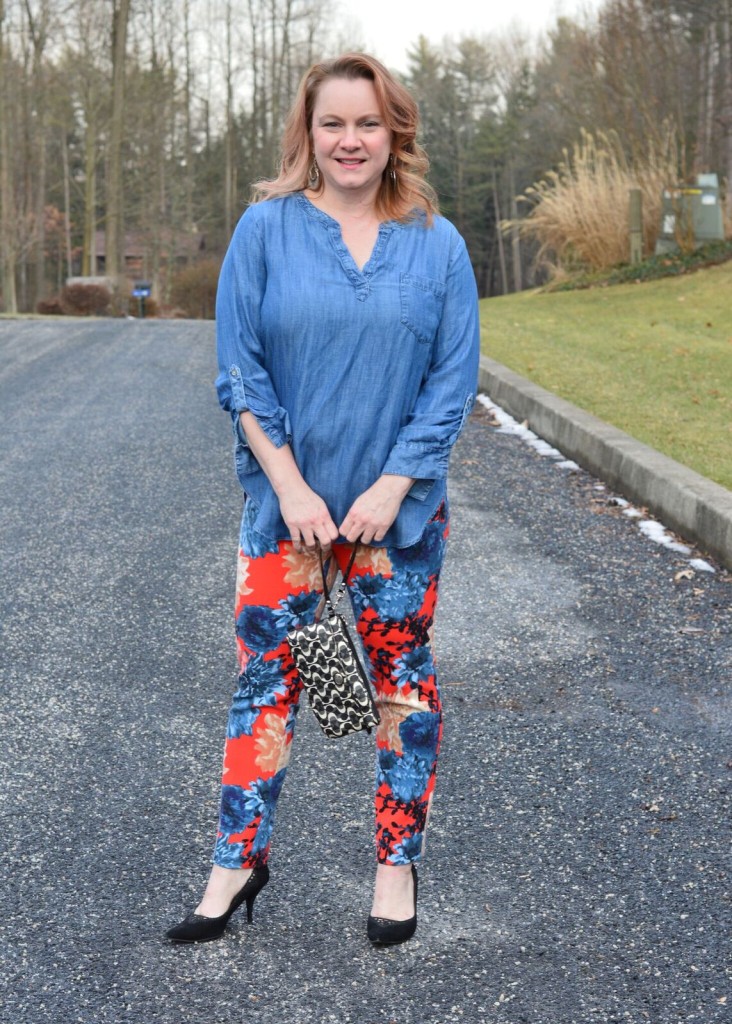 The blue coordinated nicely with the flowers in the pants. Loft is always a solid choice for work or weekend wear. And at $3.95 for a shirt that originally sold for about $69, it was a good deal.
This jacket is another reason I keep my smart phone close when I shop. I saw this beautifully distressed leather jacket and peeked at the label: "Sundance".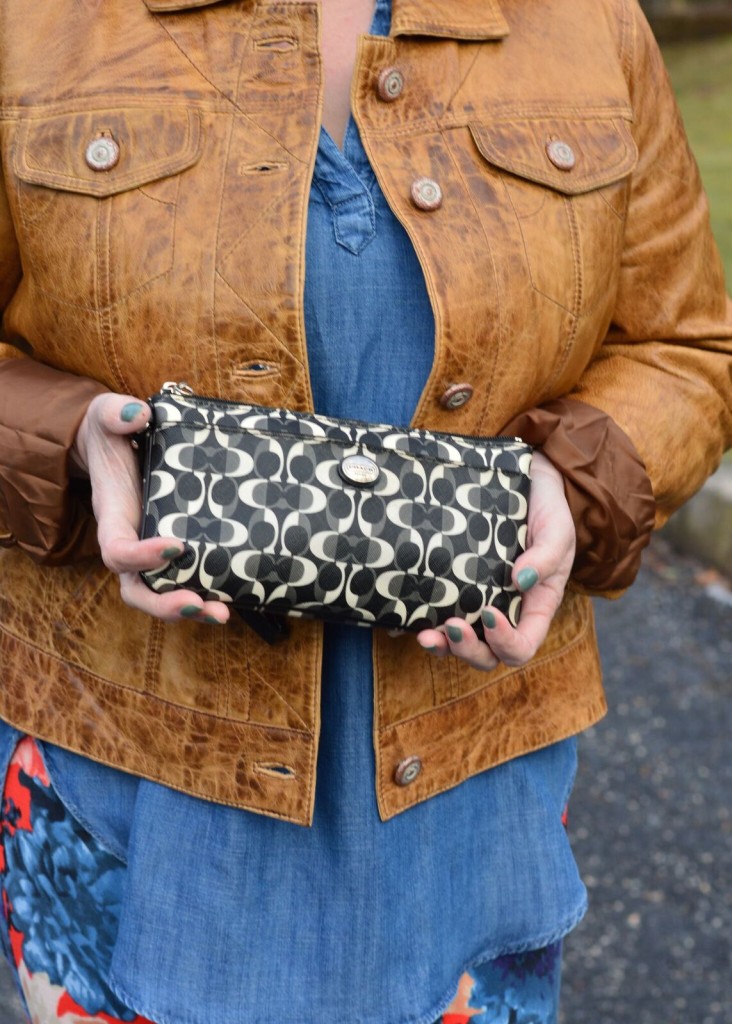 Now, I know Sundance from the Robert Redford film festival, but a quick internet search revealed he also has an expensive online clothing brand. This jacket would have retailed for about $348, so for $15 it came home with me.
Lastly, I wanted some simple accessories. The black Ann Marino suede pumps (my cost $6.97; Retail $50) and this little black and white Coach wristlet fit the bill.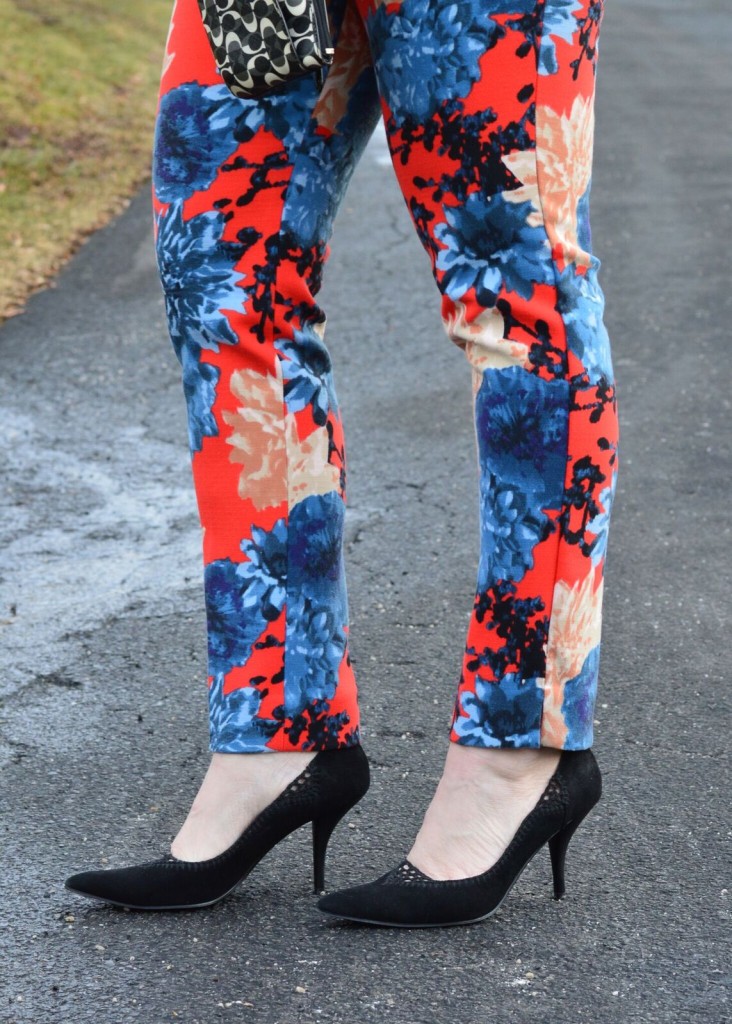 You can typically find plenty of Coach pieces at your local Goodwill Keystone Area. Some pieces are in great shape and others have been well loved. This little bag was in great shape and for $6.97 (Retail $75), I think it will become a staple in my wardrobe when I don't need a big bag.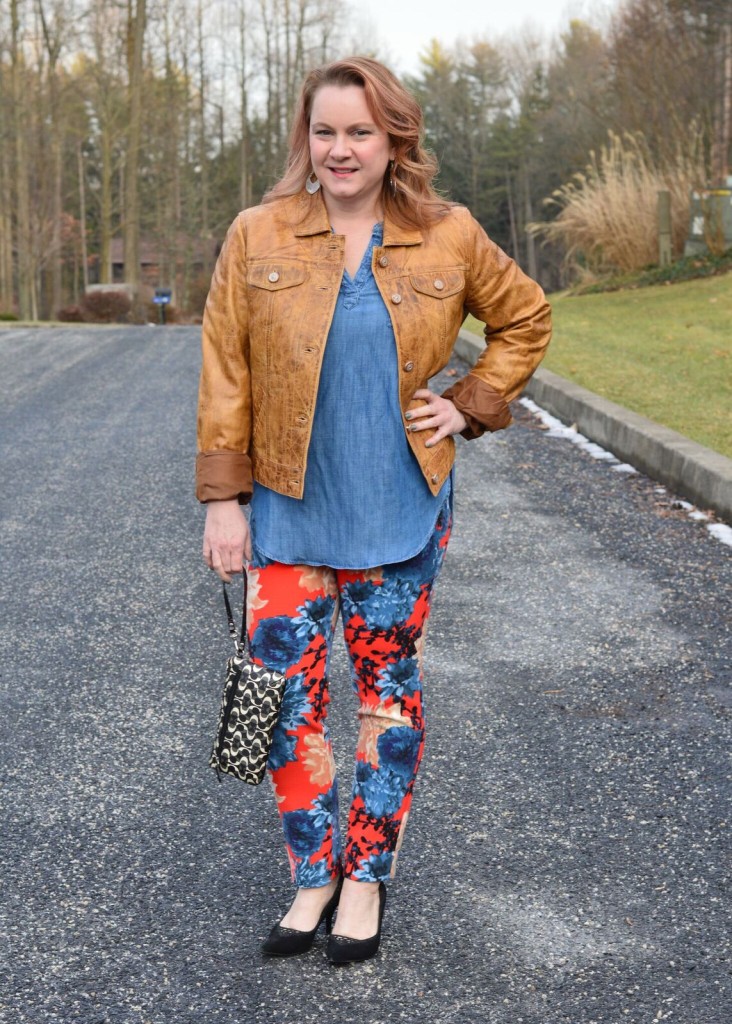 You don't have to wait for spring to sport your favorite floral patterns, visit your local Goodwill Keystone Area store and let your wardrobe blossom with some bright colors.
Pants: $4.25
Blouse: $3.95
Jacket: $15.00
Bag: $6.97
Heels: $6.97
Total: $37.14
Retail estimate: $641
SALE ALERT!!! Be sure to check out Goodwill Keystone Area's Red Tag Sale on Wednesday, January 31, see complete details here!
From my closet to yours,
Kirsten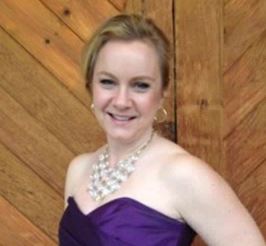 About The Blogger
Kirsten is a 40-something mom, wife and marketing professional. She loves all things crafty, tasty and fashionable, especially while being frugal. She enjoys hunting for treasures at her local Goodwill Keystone Area stores to decorate her home and wardrobe. Meet up with her at one of Goodwill's shopping events! Check the event pages for details.