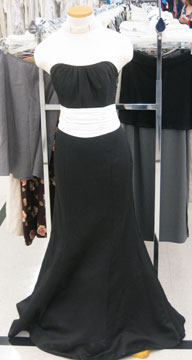 Prom season is the perfect time to start shopping at Goodwill. Goodwill offers you fashionable and affordable prom wear and in turn, you support the mission. Take the time to check out Goodwill Stores and see all the great dresses, accessories and shoes to fit you and your budget.
If you give a little, you get a lot in return. Buy a beautiful dress for a great deal… you'll have a wonderful prom and give back so much more than you may ever realize. All the people that Goodwill supports thank you in advance. So take a trip down to your local Goodwill this prom season.
Goodwill is more than just a store. When you donate and shop at Goodwill, you support a worthy mission. Did you know? Goodwill exists to support persons with disabilities and other barriers to independence in achieving their fullest potential as workers and as members of the broader community.
Show your support, fan Goodwill Keystone Area on Facebook or follow them on Twitter.