With St. Patrick's Day right around the corner and falling on a weekday, I decided to pull together an office-appropriate look for this week's blog.
Of course, the outfit had to start with green! The background of the floral, bell-sleeve blouse from Loft was a deep hunter green. I love the drapey, lightweight fabric that is perfect for this time of year when the temperatures can swing pretty easily during the day. (Goodwill: $6.99; Retail $64.50)
I used the colors on the floral print to choose the rest of the outfit. The light-khaki capris (also from Loft) are a wardrobe staple for office workers in the spring and summer months. Their neutral tone lends itself to being paired with about any other color. (Goodwill: $6.99; Retail $69)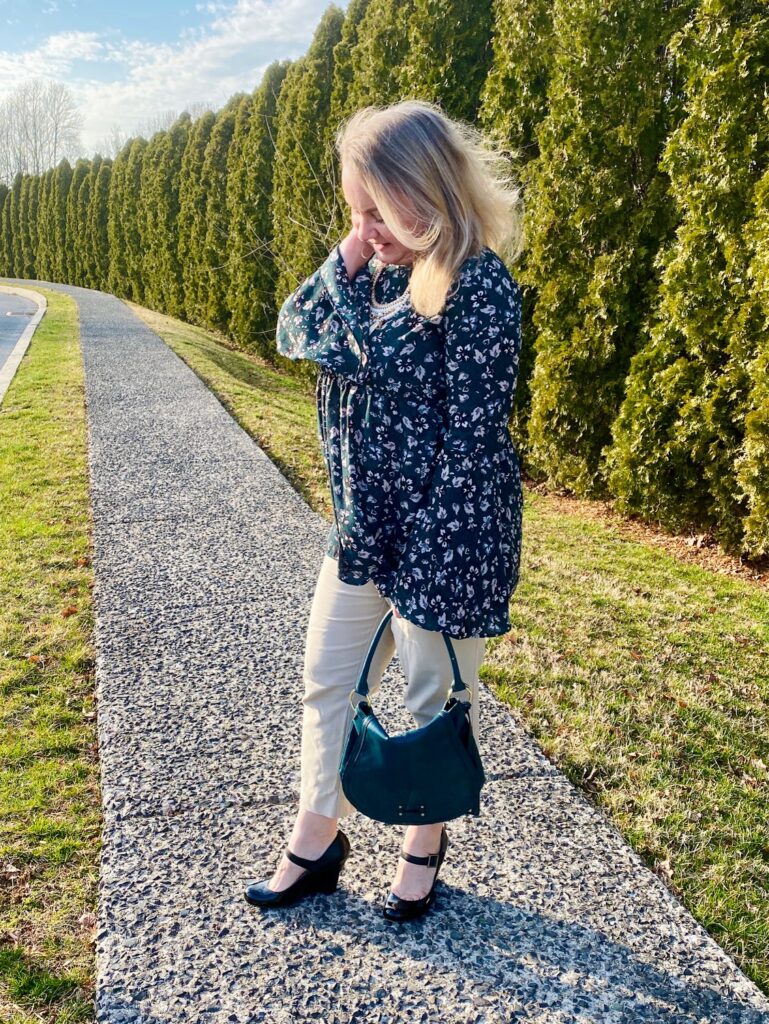 The black Mary Jane wedges are classic and comfortable. They've resided in my closet for several years and can go from dressy to casual quite easily. (Goodwill: $7.47; Retail: $79) The bag from Relic provides another pop of hunter green. (Goodwill: $6.97; Retail $59)
Lastly, the statement necklace from Stella and Dot was a splurge purchase for $15 from the boutique in the Phoenixville Goodwill Keystone Area store. However, I didn't mind paying that price since a quick search revealed it was $139 when new!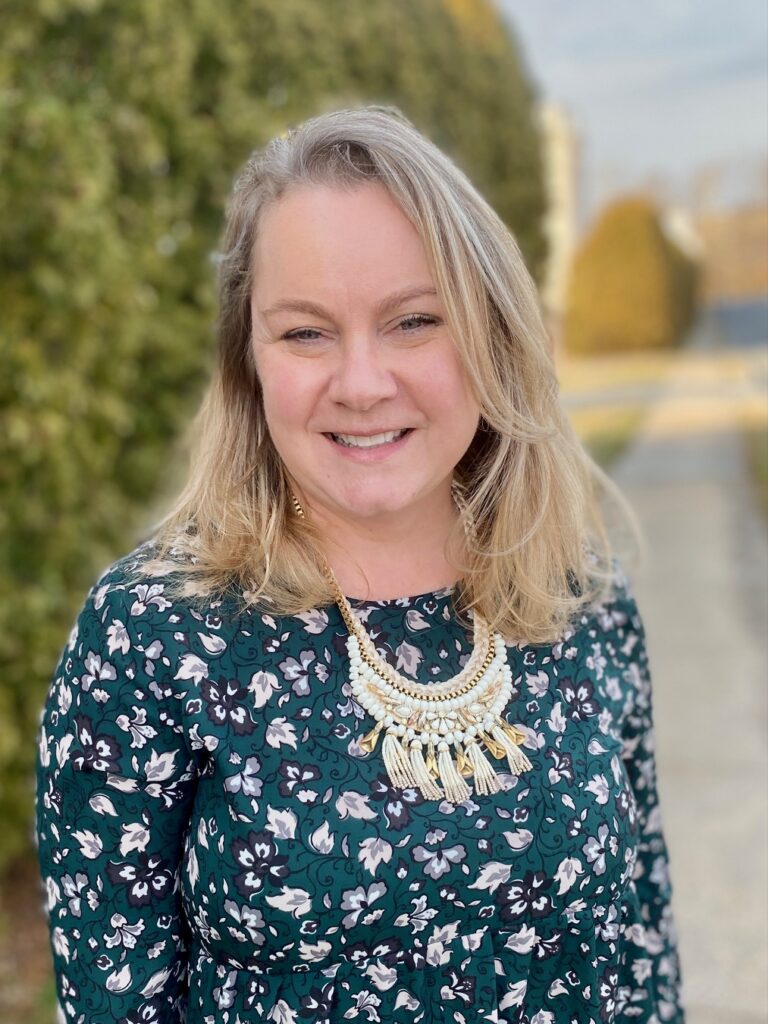 Not only does shopping at Goodwill Keystone Area stores save me green, but it's also good for our environment and community. It doesn't take luck to be thrifty! Visit your local Goodwill store today!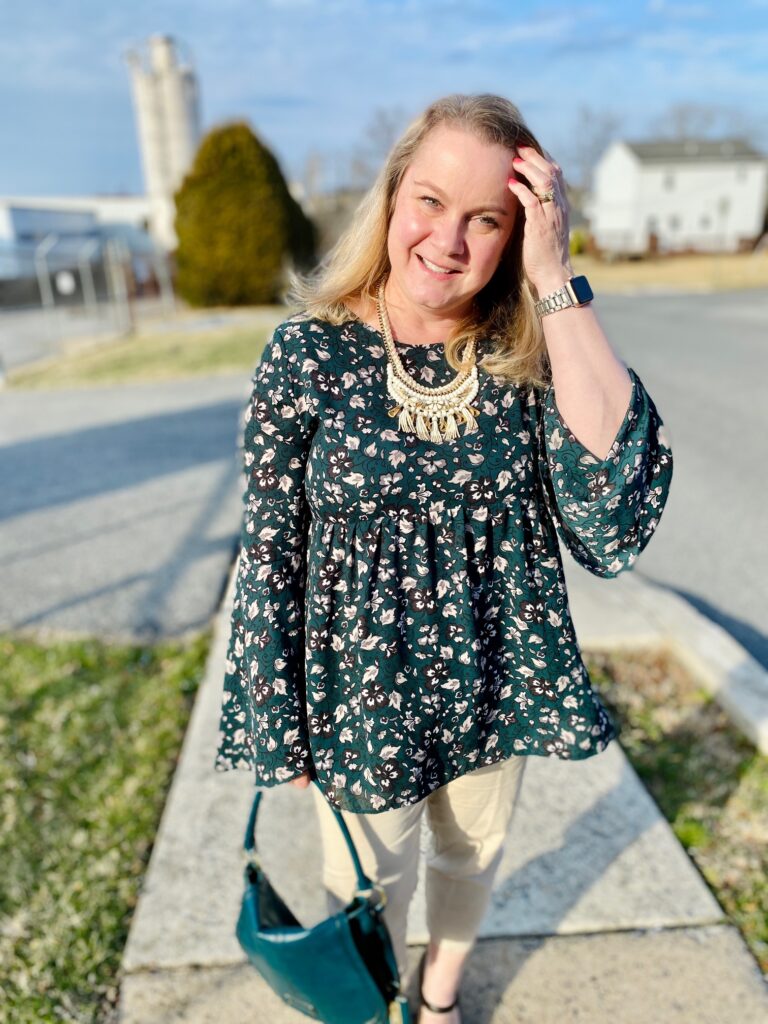 From my closet to yours,
Kirsten
Goodwill: $43.42
Retail: $410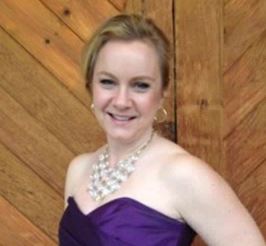 About The Blogger
Kirsten is a 40-something mom, wife and marketing professional. She loves all things crafty, tasty and fashionable, especially while being frugal. She enjoys hunting for treasures at her local Goodwill Keystone Area stores to decorate her home and wardrobe.