This is my eighth year writing about ugly Christmas sweaters for Goodwill! What started as a quirky trend has now become entirely mainstream and available at almost any store. I once found unique vintage 80s sweaters when they weren't popular, but now they are a rare commodity and lucky find when I see them in Goodwill Keystone Area stores.
This year I found four modern sweaters at Goodwill – two in my size and two in my niece's. I paired them up for our photo shoot – cats and dogs (Snoopy) and Stranger Things and the Real Thing (Coca-Cola).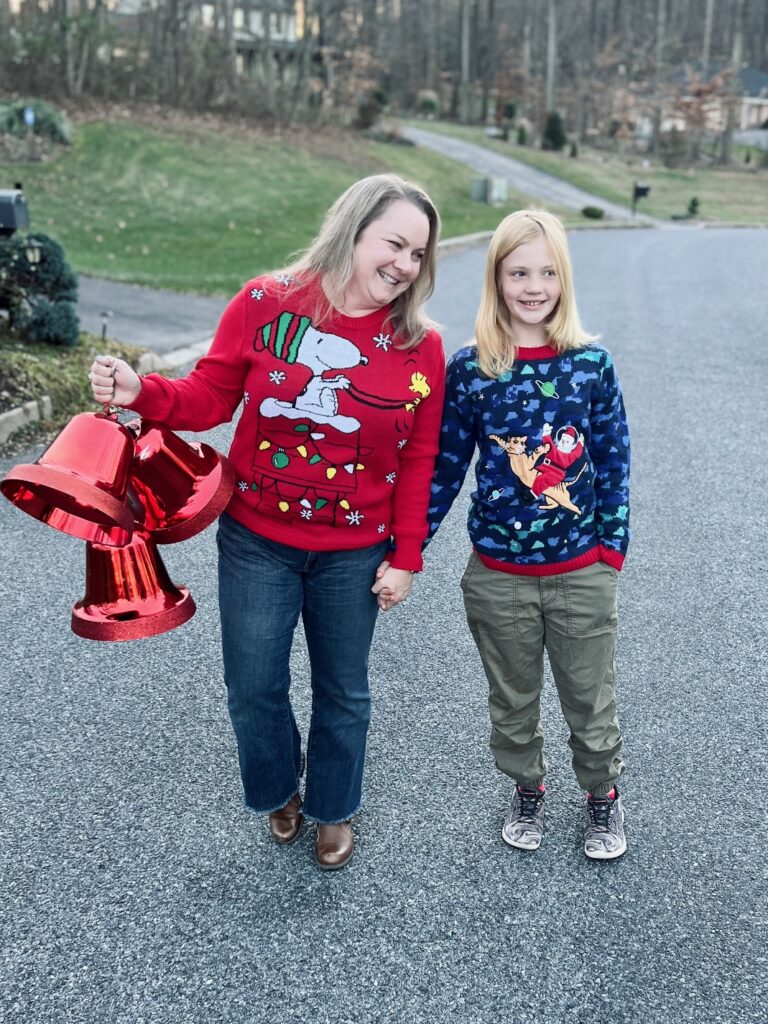 According to CNN.com, "Christmas-themed pullovers (sweaters) started making an appearance in the 1950s, a nod perhaps to the holiday's growing commercialization. Initially referred to as "Jingle Bell Sweaters," they weren't as garish as today's iterations, and found little popularity in the market, although some TV personalities — notably crooners Val Doonican and Andy Williams — really embraced the ugly side of the festive topper."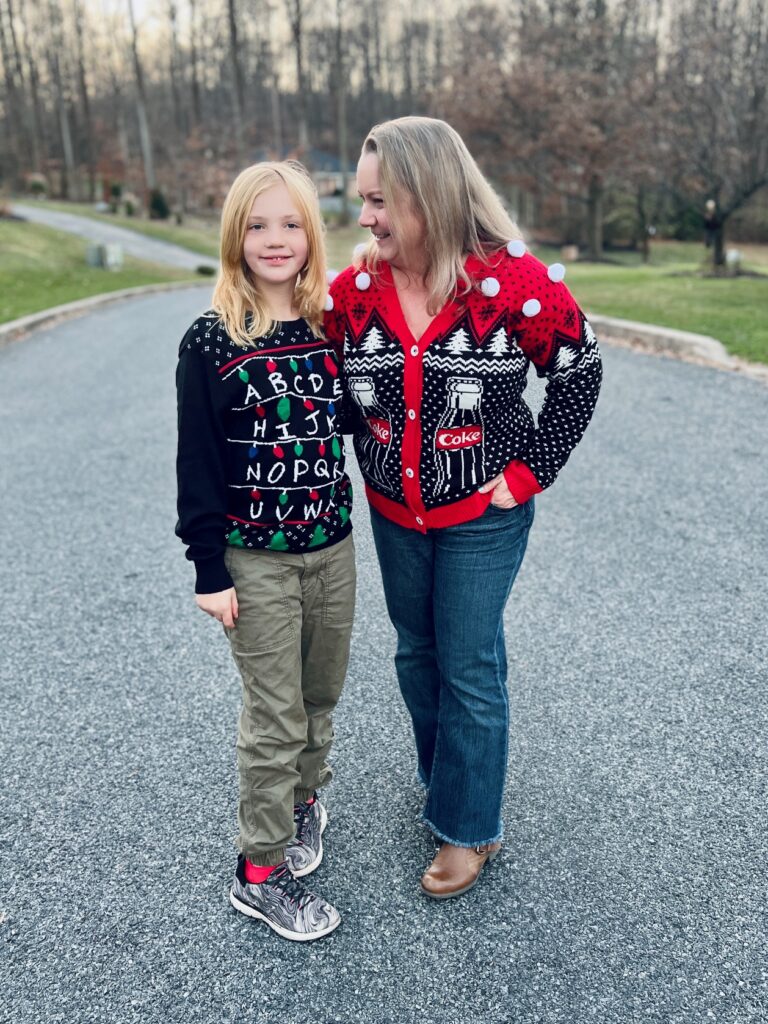 Modern sweaters feature popular culture including Snoopy, Stranger Things, and Coca Cola or whimsical designs, such as the Santa riding a cat in space on my niece's sweater. The four sweaters I purchased ranged from $4.99 – $6.99. Retail on these would have been between $30 – $50. These sweaters are all acrylic, whereas vintage ones were made of wool, rayon, and cotton.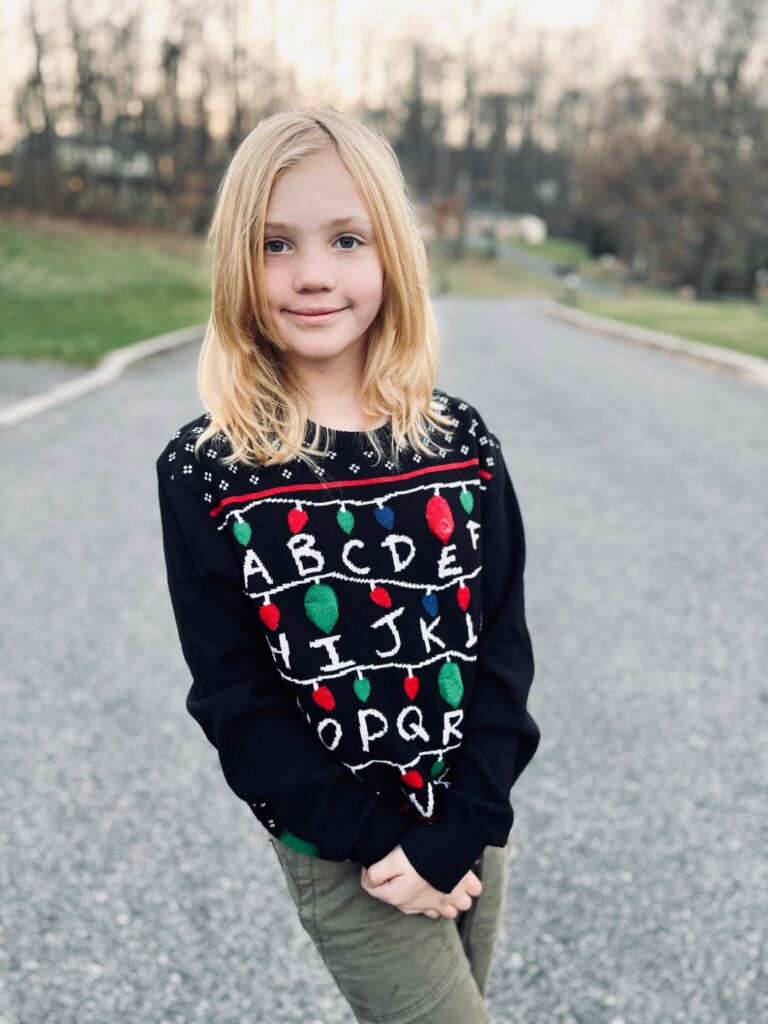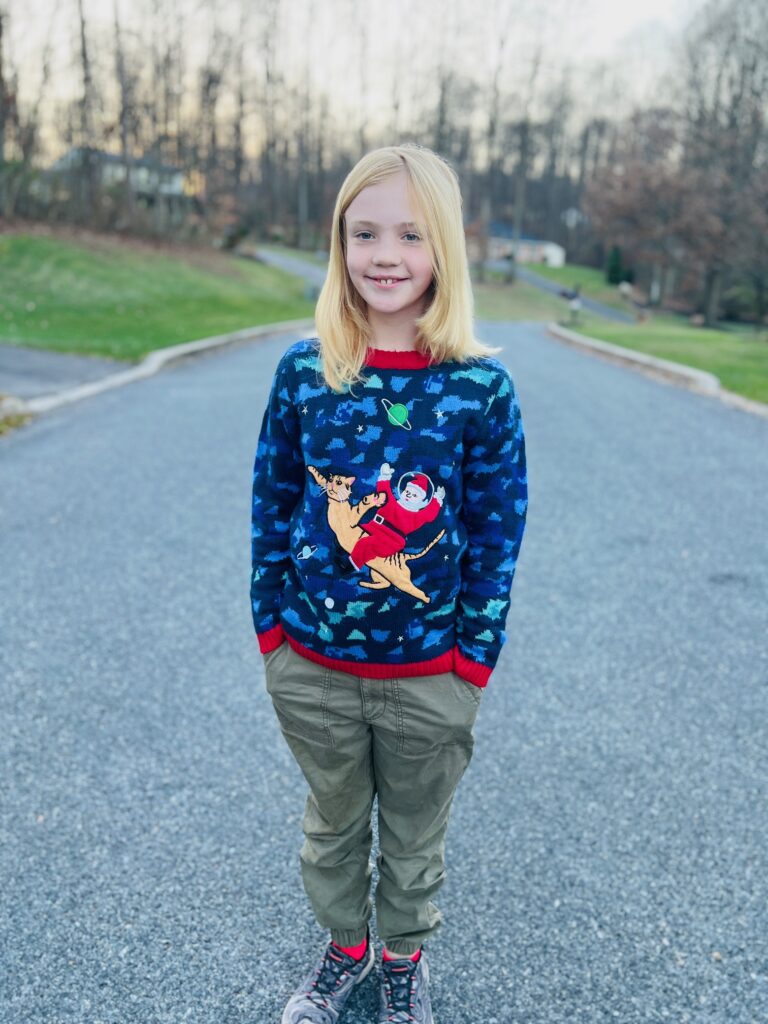 No matter if you call them ugly or festive, or just enjoy them for what they are – a whimsical addition to your holiday wardrobe! Check the racks at your local Goodwill Keystone Area store. Most stores have racks dedicated to holiday clothing.
Happy thrifty holidays,
Kirsten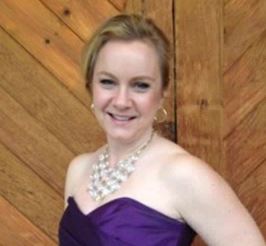 About The Blogger
Kirsten is a 40-something mom, wife and marketing professional. She loves all things crafty, tasty and fashionable, especially while being frugal. She enjoys hunting for treasures at her local Goodwill Keystone Area stores to decorate her home and wardrobe.