When I first heard that the Goodwill store in Royersford, PA was closing, I must admit that I was a little disappointed. But after discovering that they moved to a brand new, spacious location in Trappe, I was more than excited for it to open.
On Monday, August 29th at 9am, the new store opened for business.
I was there by 9:30am. I was pleasantly surprised to find that they were not too busy yet, but that didn't last too last.
My mom, sister and toddler niece all came along on my excursion. We headed straight to the back to housewares and my sister hit the mother lode on Fiestaware. She collects all colors and eventually walked out with a large box and bag full of colorful pieces. I also found the wooden kayak for my mom to give my husband for Christmas (shhhhh – don't tell him!).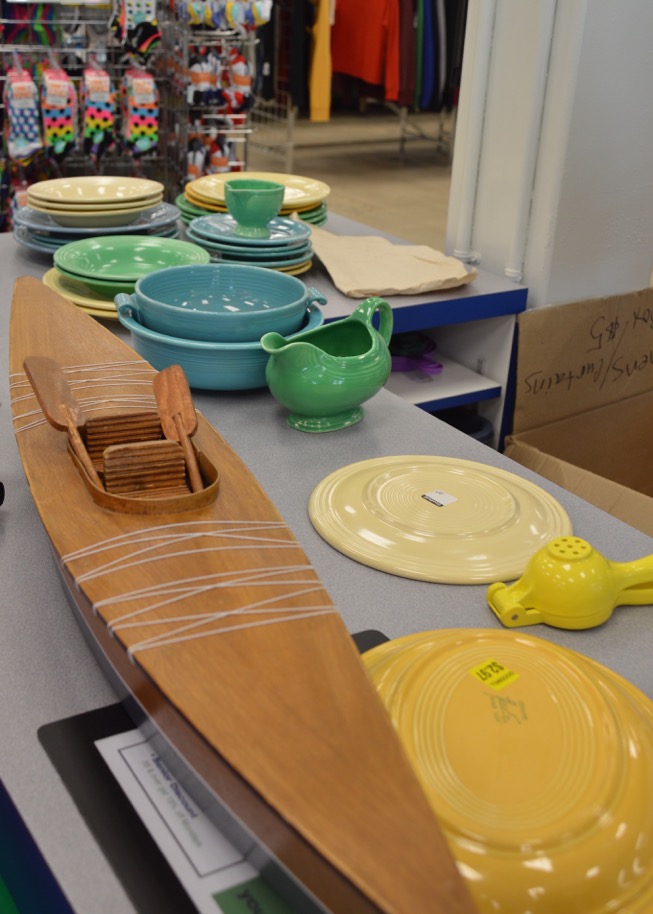 I, of course, hit the clothing and accessories aisles and I was not disappointed. The store is brightly lit and had rows upon rows of clothing for men, women and children.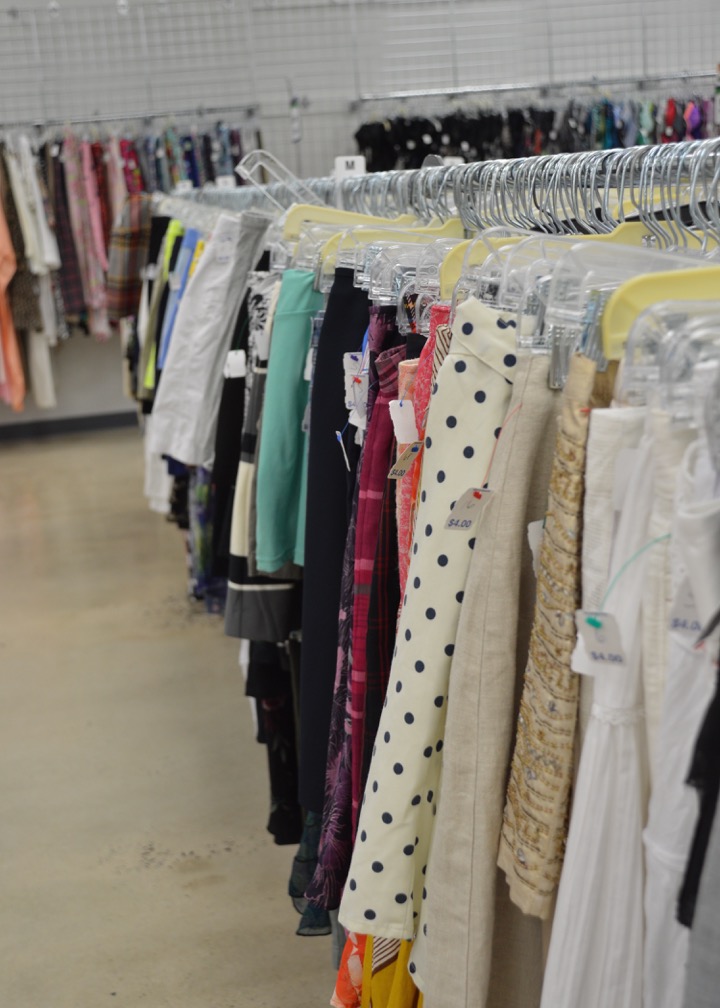 There were plenty of large, well-lit fitting rooms as well. The front of the store was filled was Halloween costumes and miscellaneous Halloween décor was sprinkled through the store on end caps. I'll be searching for costumes soon, but not today. I did pass on a beautiful ivory leather Michael Kors bag marked at $24.97 (pictured) only because I have a similar Calvin Klein bag at home (purchased at the Goodwill store in East Earl).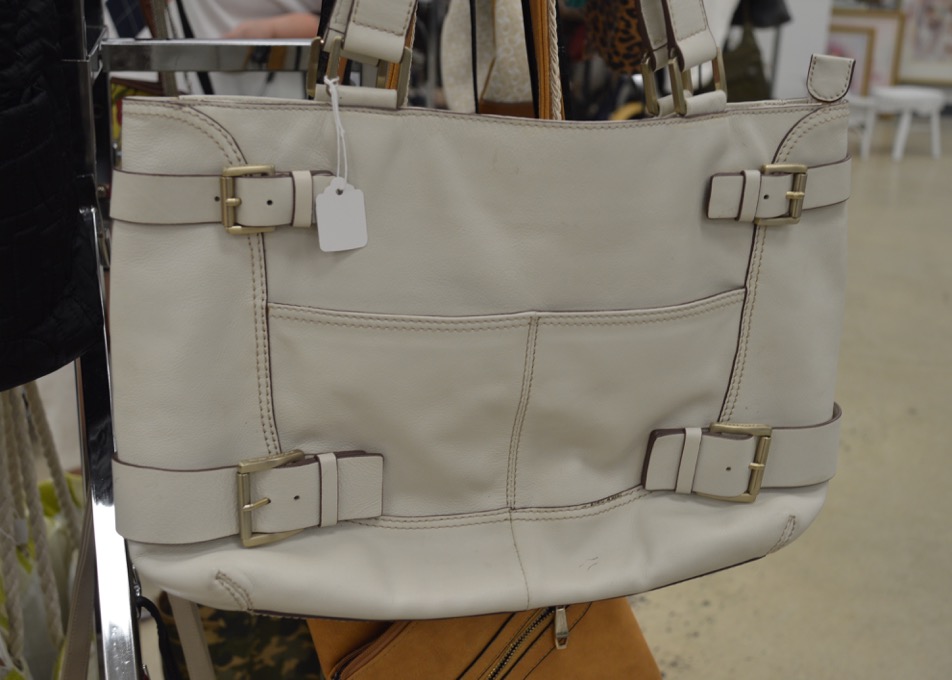 I'm going to save the pictures of what I found for future blog posts, but these are the items that I picked up today: a dark green leather Cole Haan bag, turquoise Converse sneakers (which my youngest daughter already loves), a green hooded NorthFace jacket, RBX running shorts, a black Madison Marcus dress (retails for up to $200!) and 2 necklaces. All for under $50! It was a very good haul!
The staff was extremely friendly and accommodating and really took pride in their opening. By the time we left the store, it was filled with shoppers. I will definitely be back to this location. Look for me next time you are there!
About The Blogger
Kirsten is a 40-something mom, wife and marketing professional. She loves all things crafty, tasty and fashionable, especially while being frugal. She enjoys hunting for treasures at her local Goodwill stores to decorate her home and wardrobe. She is a stylist and volunteer for the fundraiser the Goodwill Runway Show, which is held every spring in Reading, PA.