Now when you think of tie-dye, I'm sure something different comes to mind. But, tie-dyed Easter eggs are pretty fashionable, fabulous and thrifty! I found this craft on Pinterest and had to give it a try!
First you will need 100% silk ties or scarves.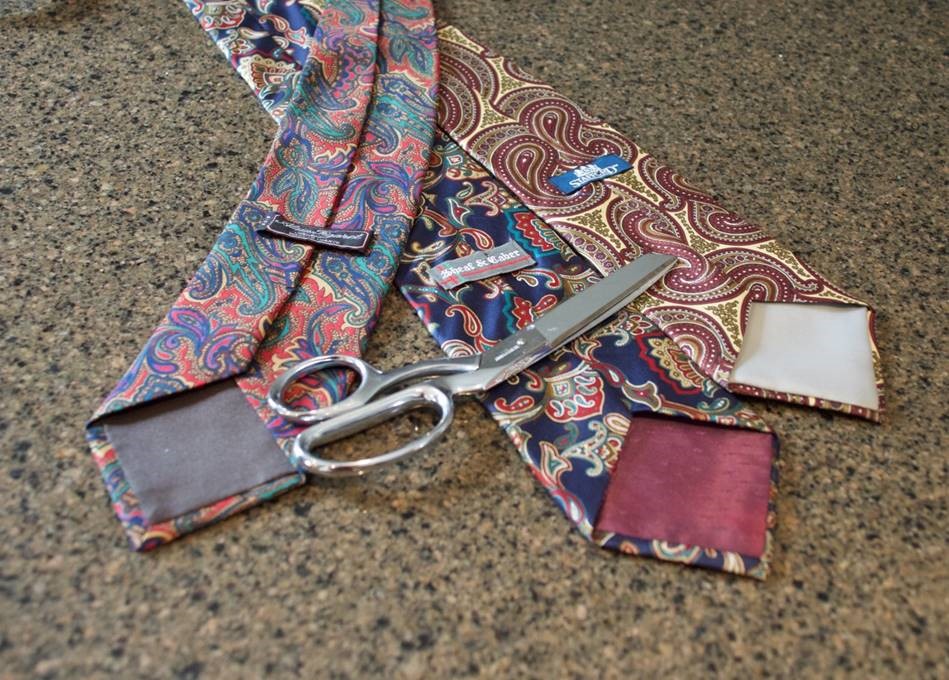 I picked up three ties at the Robesonia store a few weeks ago.
You will be cutting the ties into pieces, so don't use any ones that are precious or special. Cut open the backs and separate the inside felt from the silk fabric. You'll need both parts.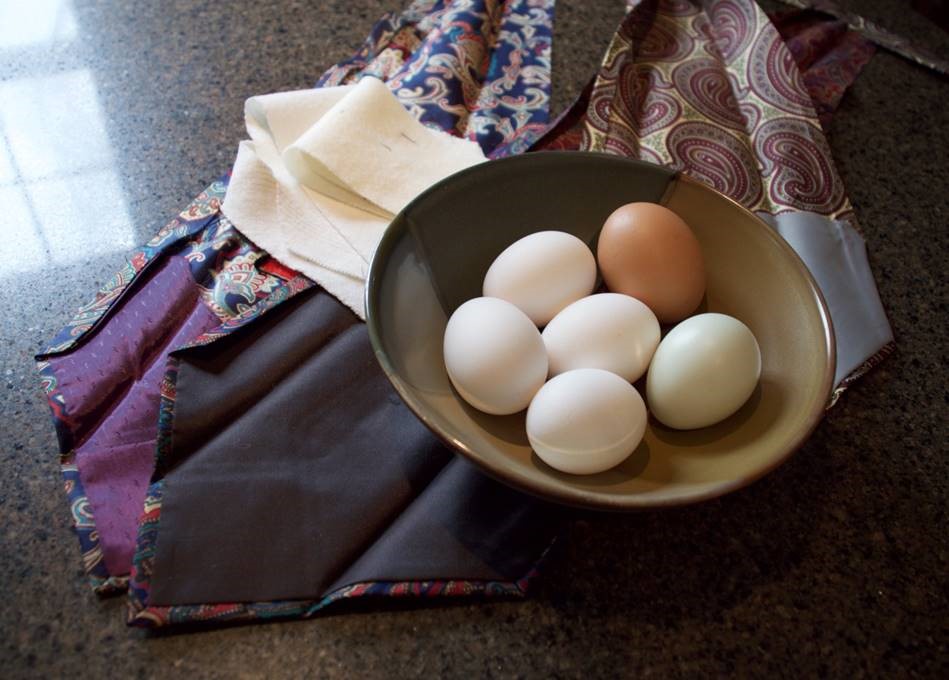 Cut the tie into 5-inch squares and tightly wrap it around uncooked eggs (or previously hollowed out eggs) with rubber bands.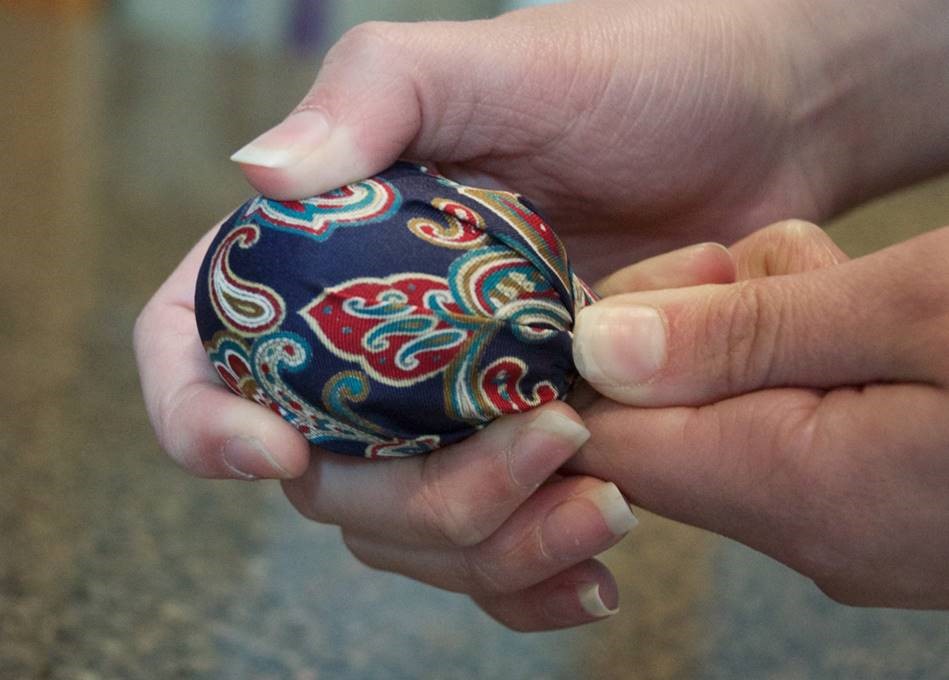 Take the felt from the interior of the ties, cut it into strips and bind it around the eggs, again with rubber bands.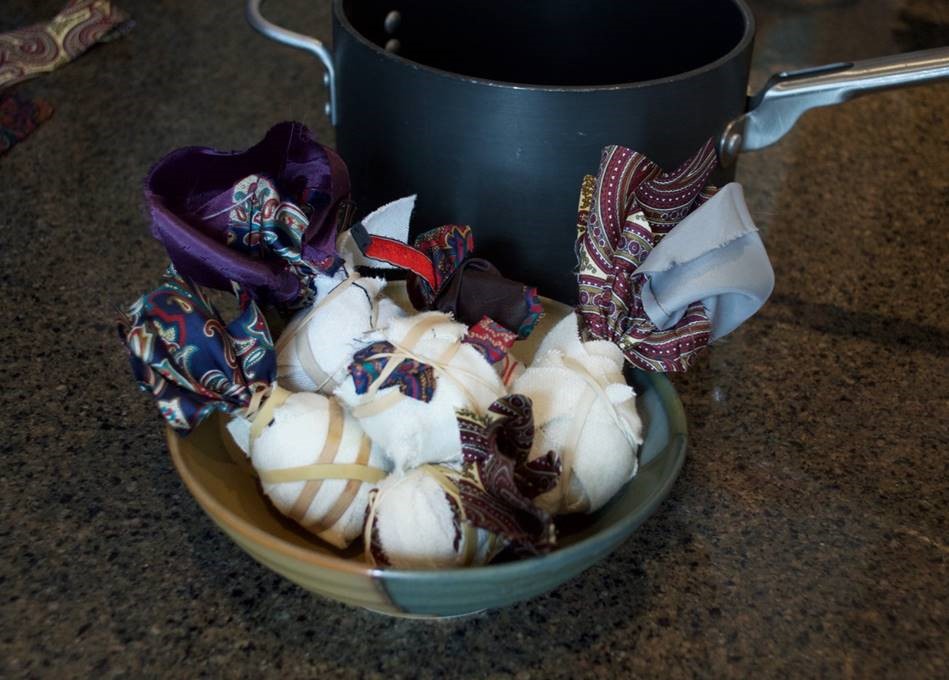 Put the eggs into a cooking pot, cover with water and about a quarter cup of vinegar.Boil for approximately 10 minutes, remove from pot and let cool. Once cool enough to handle, remove the wrappings and see your fabulous eggs!
You will be able to reuse the silk fabric several times, but most of the tutorials I read on these recommend you don't eat the eggs due to the dye.
For a few dollars you'll have the best-dressed eggs on the block! Experiment with tie and scarf patterns and either brown or white eggs. The results will be different and fun and definitely unique!
For the full tutorial, go to: http://relish.com/articles/how-to-dye-eggs-with-silk-ties-video/
Ties: $1.00 each
From my closet, to yours…
Kirsten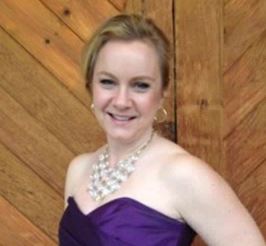 About The Blogger
Kirsten is a 40-something mom, wife and marketing professional. She loves all things crafty, tasty and fashionable, especially while being frugal. She enjoys hunting for treasures at her local Goodwill stores to decorate her home and wardrobe. She is a stylist and volunteer for the fundraiser the Goodwill Runway Show, which is held every spring in Reading, PA.