This is the last of my shot-on-location posts from the sunny Florida Keys, where my family and I spent a fun-filled week on vacation earlier this month.
When I pack for a getaway, especially to somewhere tropical, I pack all the festive colors, textures and patterns I can. And I've been saving this maxi dress for just this occasion!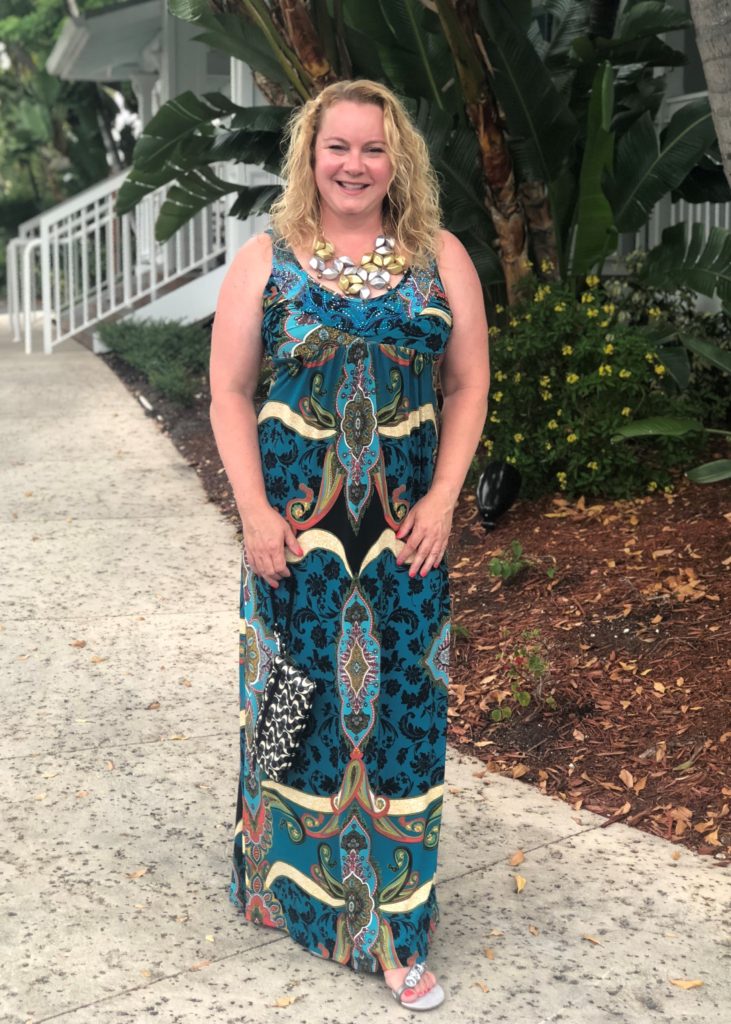 Maxi dresses immediately remind me of summer and you can dress them up or down, for almost any occasion. This one from the Live and Let Live brand has a beautiful floral paisley print and is accented with metallic studs around the neckline. These dresses sell for around $50, but I saved almost 90% and picked it up for $5.50 at Goodwill.
It can be hard to find maxi dresses for my petite height, but with the silver bejeweled wedge sandals from New York Transit, it was just perfect.
New York Transit is known for the strappy, metallic sandals that sell at a variety of retailers from Boscov's to Macy's to DSW. Their price points range from about $25 – $75. This pair was purchased fro $6.97 at my local Goodwill Keystone Area store.
For accessories, I added a classic black and ivory print leather wristlet from Coach.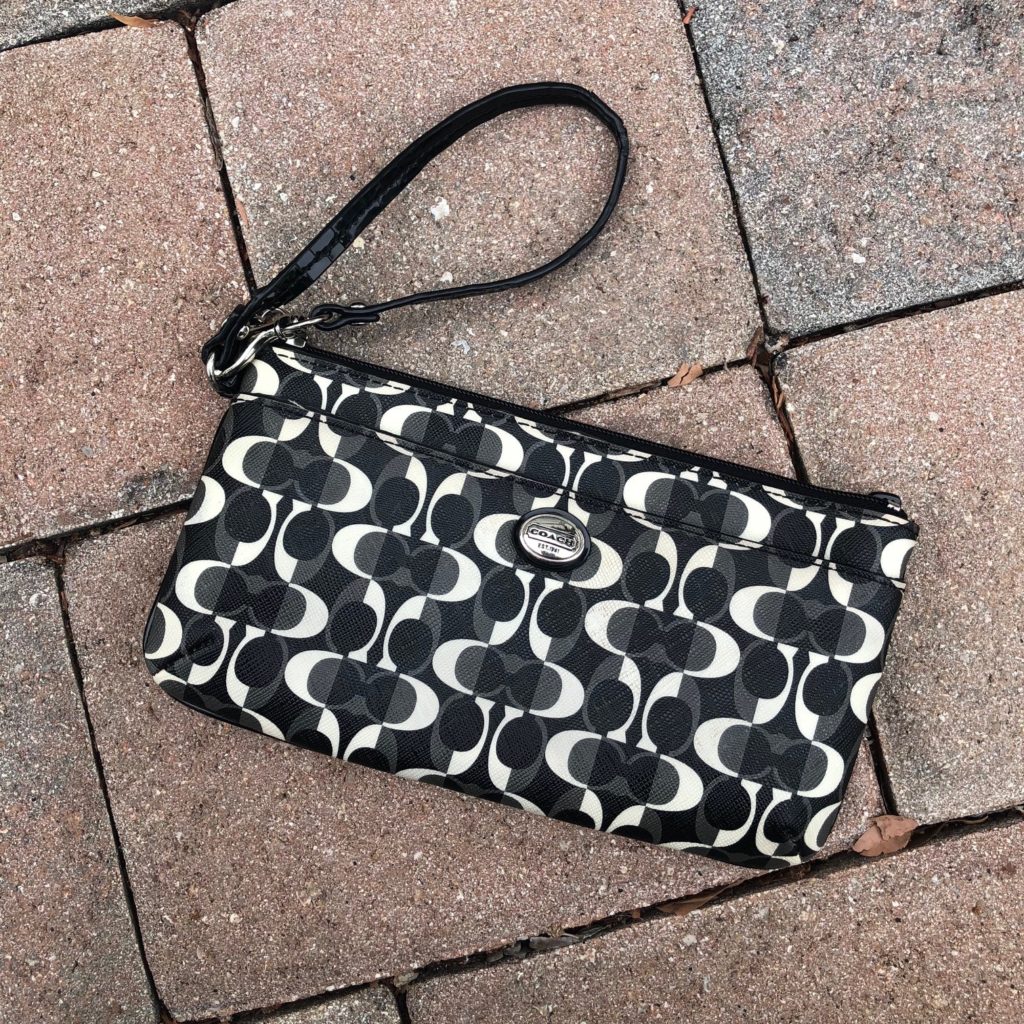 This is one of my go-to bags when I need something stylish and functional to finish off an outfit. Bags of this size from Coach are typically around $99, but my cost at Goodwill was $6.97.
Lastly, a new-with-tags necklace from definitely made a statement, but did not overwhelm the intricately patterned dress. And $3.97 was a great price.
Although I didn't get to go thrifting on my vacation, almost 90% of what I wore was from Goodwill Keystone Area. Being thrifty with my wardrobe and housewares lets me spend my money on things that are more important to me including spending quality time with my family.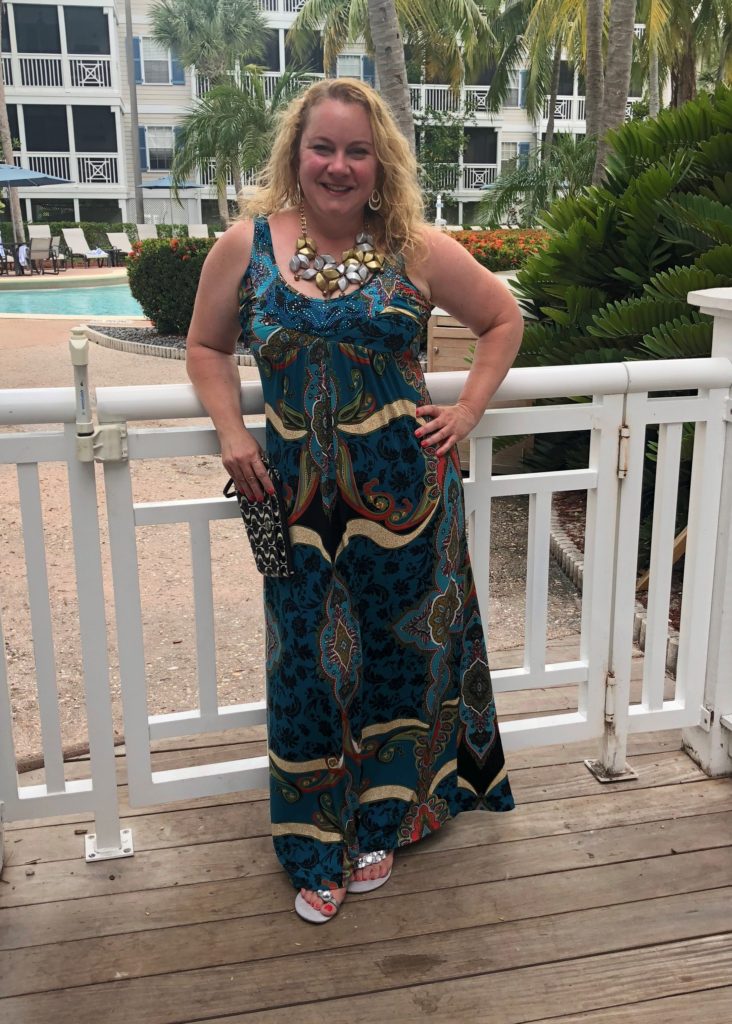 From my closet to yours,
Kirsten
Dress: $5.50
Sandals: $6.97
Wristlet: $6.97
Necklace: $3.97
Total: $23.41
Retail: $230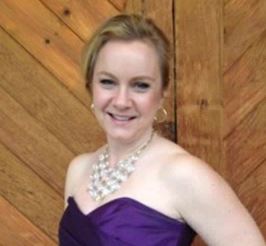 About The Blogger
Kirsten is a 40-something mom, wife and marketing professional. She loves all things crafty, tasty and fashionable, especially while being frugal. She enjoys hunting for treasures at her local Goodwill Keystone Area stores to decorate her home and wardrobe.