Pink is everywhere this month. From pink outfits and pink appliances to pink accessories and cosmetics, many companies are selling special pink products to support breast cancer awareness.
Pink has always been an integral part of my wardrobe – in the "Elle Woods, Legally Blonde" kind of way. I also ended up with two daughters and when they were little, I enjoyed when they gravitated toward pink. They are now teenagers, so that didn't last.
Wearing pink is something anyone – man or woman – can do this month to show support of this devastating disease. Embrace your pink side!
I've done it here with these fabulous pink and black patterned skinny pants by Chor (a junior's brand).
The vibrant fuchsia is a happy, exciting color. I carried over that same color in this fantastic leather bag by Michael Kors.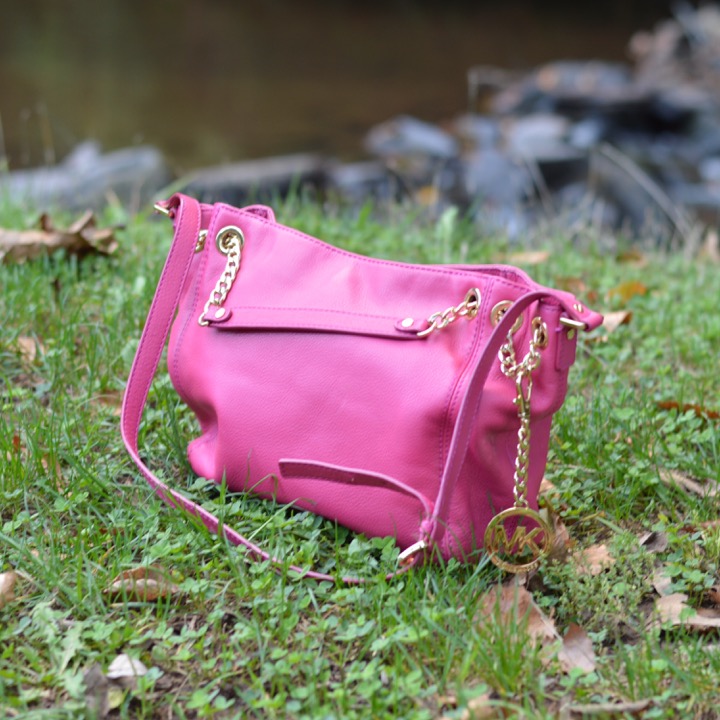 This was one of my best finds at only $4.97. The roomy tote holds all my necessities with plenty of room to spare.
Another great find are these black patent Mary Jane heels, also by Michael Kors!
Tying the colors together is this black, pink, white and blue infinity scarf. A sheer, black, long sleeved blouse by Loft was an easy addition and topping it all off is one of this fall's hottest trends: a denim jacket by Madison & Max! Denim is always a popular fashion choice, but this fall it is everywhere – jackets, jeans, shirts and dresses. I will be featuring this trend in several upcoming posts.
Don't just "think pink" this month – wear it and do your part to promote breast cancer awareness!
Kirsten
Goodwill in Morgantown, PA:
Pants: $4.25
Shoes: $6.97
Scarf: $2.00
Goodwill in Shillington, PA:
Bag: $4.97
Goodwill in Ephrata, PA:
Jacket: $3.25 (50% off day)
Goodwill in Harrisburg, PA:
Top: $3.95
Total: $21.44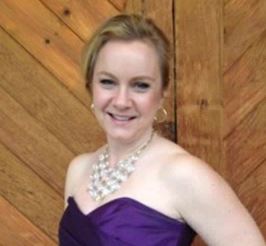 About The Blogger
Kirsten is a 40-something mom, wife and marketing professional. She loves all things crafty, tasty and fashionable, especially while being frugal. She enjoys hunting for treasures at her local Goodwill stores to decorate her home and wardrobe. She is a stylist and volunteer for the fundraiser the Goodwill Runway Show, which is held every spring in Reading, PA.