The calendar may say July, but department stores are starting to advertise back-to-school and fall looks while summer outfits are still the everyday norm. Do you know who still has racks of bathing suits, cover-ups and shorts and tees? Goodwill Keystone Area, that's who!
On a recent vacation to the Florida Keys, I sported a completely thrifted poolside outfit from my local Goodwill.
The patterned bathing suit from Figleaves was purchased new-with-tags for $4.00 at one of the recent 50% off sales at my local Goodwill store.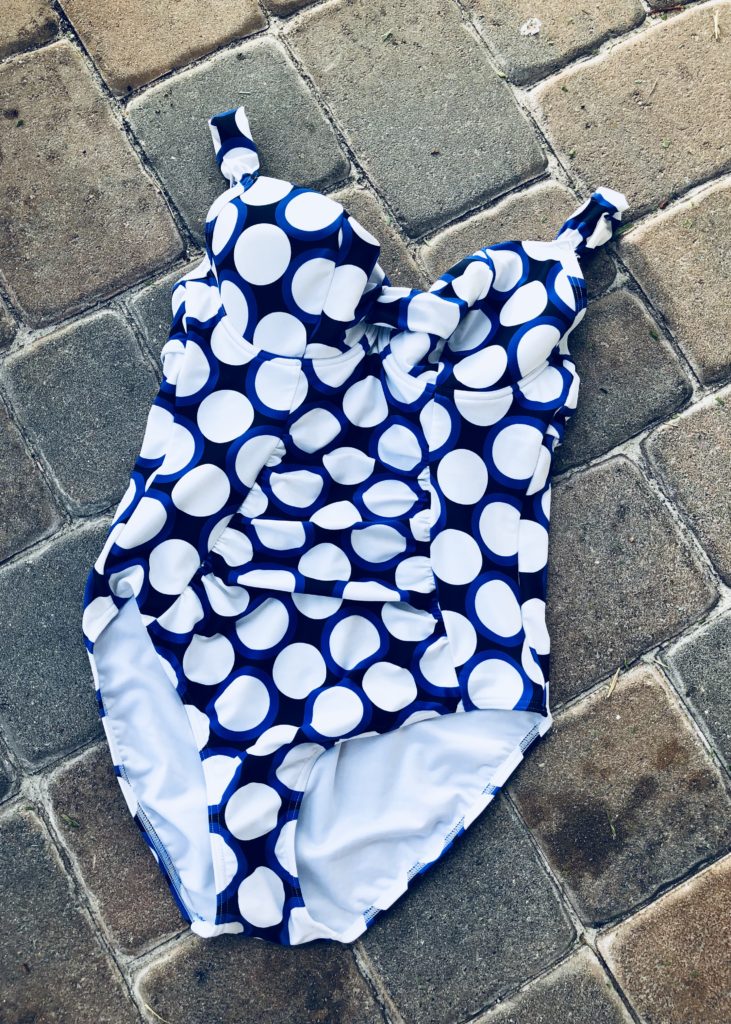 Their brand of suits retail for approximately $70 online. The trendy polka dots and ruching add fun and detail to a simple tank suit.
I paired it with a flowing blue and white striped cover-up that was accented with pink embellishments.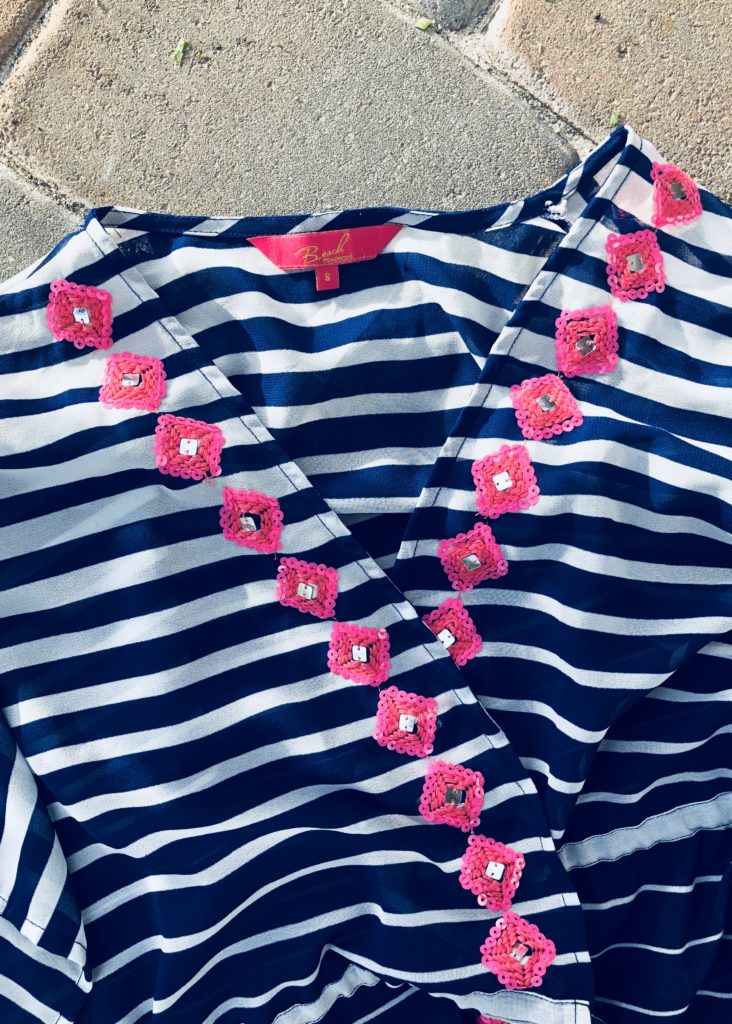 It has a tie closure and perfect for throwing on top of a swimsuit or over a tank top and skinny jeans with sandals for a summer night out.
To carry around my books, sunscreen and other necessities, a roomy and colorful Lauren Ralph Lauren leather tote was the perfect accessory.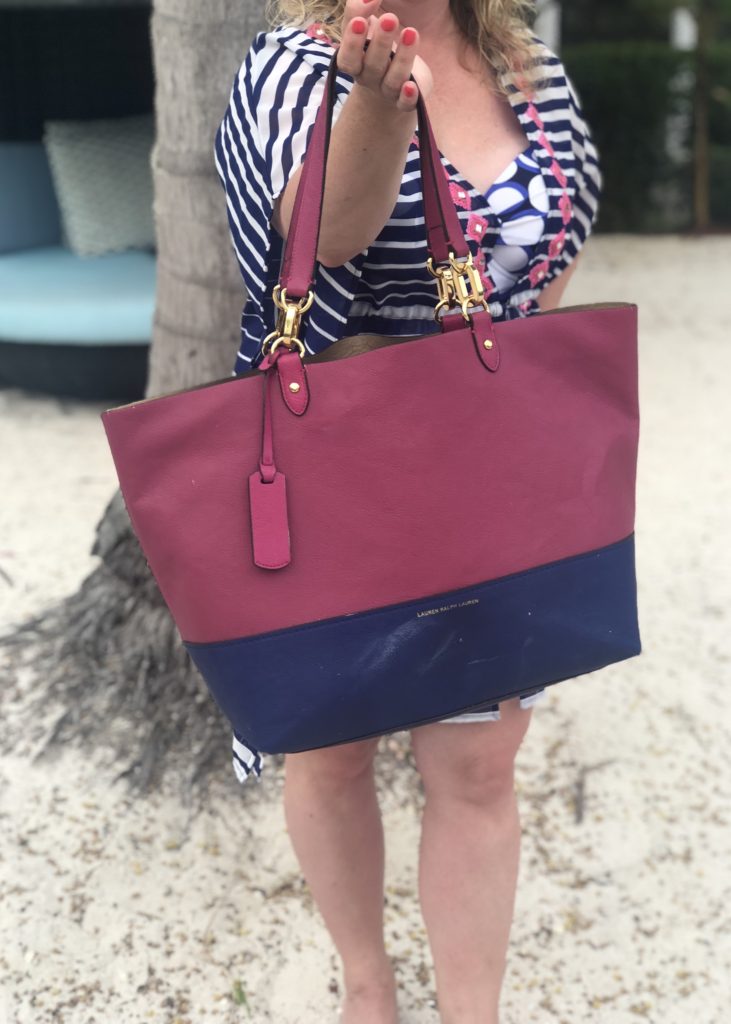 I scored this bag for $6.97, but it sold new for about $228! Not a bad deal – I saved 97% off retail!
There's still plenty of summer fun to be had! Visit your local Goodwill Keystone Area store to pick up some summer necessities for your summer trip to the beach, lake or local pool.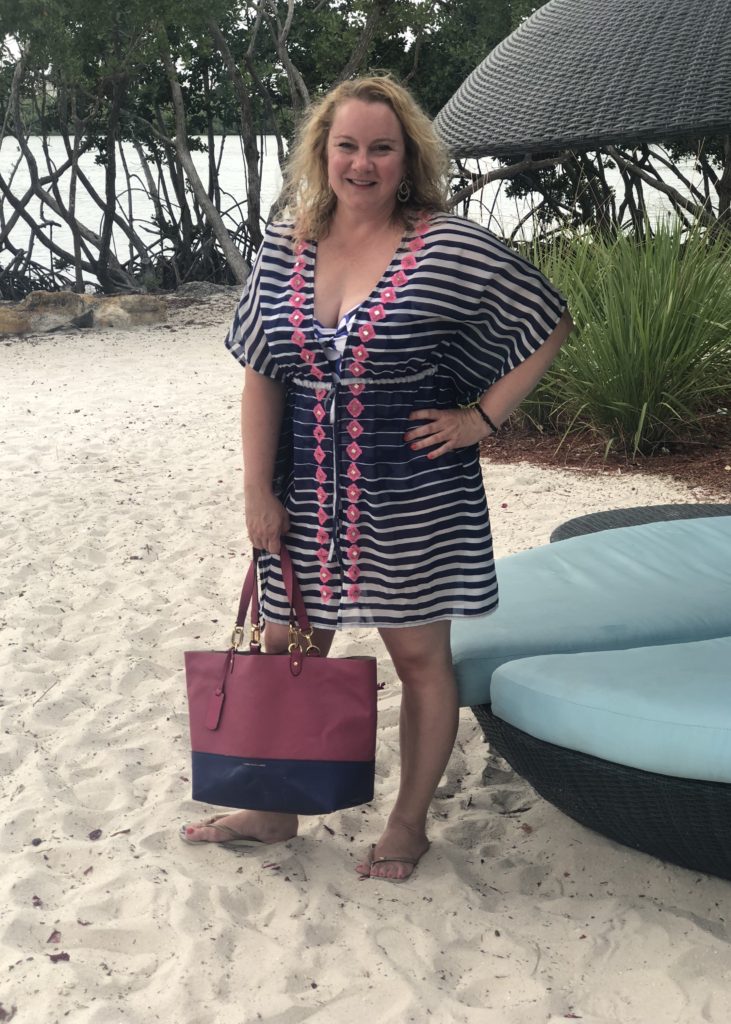 From my closet to yours,
Kirsten
Swimsuit: $4.00 (half off day- originally $8.00)
Cover up: $6.50
Bag: $6.97
Total: $17.47
Retail: $325+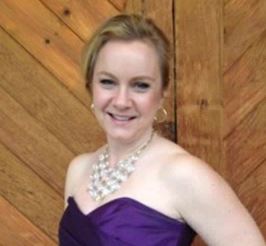 About The Blogger
Kirsten is a 40-something mom, wife and marketing professional. She loves all things crafty, tasty and fashionable, especially while being frugal. She enjoys hunting for treasures at her local Goodwill Keystone Area stores to decorate her home and wardrobe.