Valentine's Day is less than a week away! You don't have much time for a DIY project, but your local Goodwill Keystone Area store can hook you up with something unique, thrifty, and special for the Valentine or Galentine in your life! Every item featured today is five dollars or less!
Two items were part of recent fashion blogs, and the others are new-to-me pieces. I picked up these home goods recently, and they would make great gifts for anyone. I love finding presents at Goodwill. You can be pretty confident no one else will be gifting the same item to your recipient. You are also making good choices by shopping sustainably, supporting your community through Goodwill Keystone Area's mission, and finding great values to keep more money in your wallet (which hopefully you bought at Goodwill!).
First, the showstopper: a gorgeous vase.
I found this Orrefors vase at the Reading outlet for around $2.50. A little research revealed this heavy crystal vase originally sold for over $250. It must have received a chip or two and was donated to Goodwill. A little chip or a few flaws doesn't bother me! And don't let the picture fool you – it is ten inches tall and easily holds a dozen or more roses. Pick up a vase at your local store, make a DIY bouquet and deliver it to a favorite friend or family member.
Speaking of my fashion blog entries, recently I featured the new-with-tags Nine West clutch (Goodwill: $3.99; Retail $35),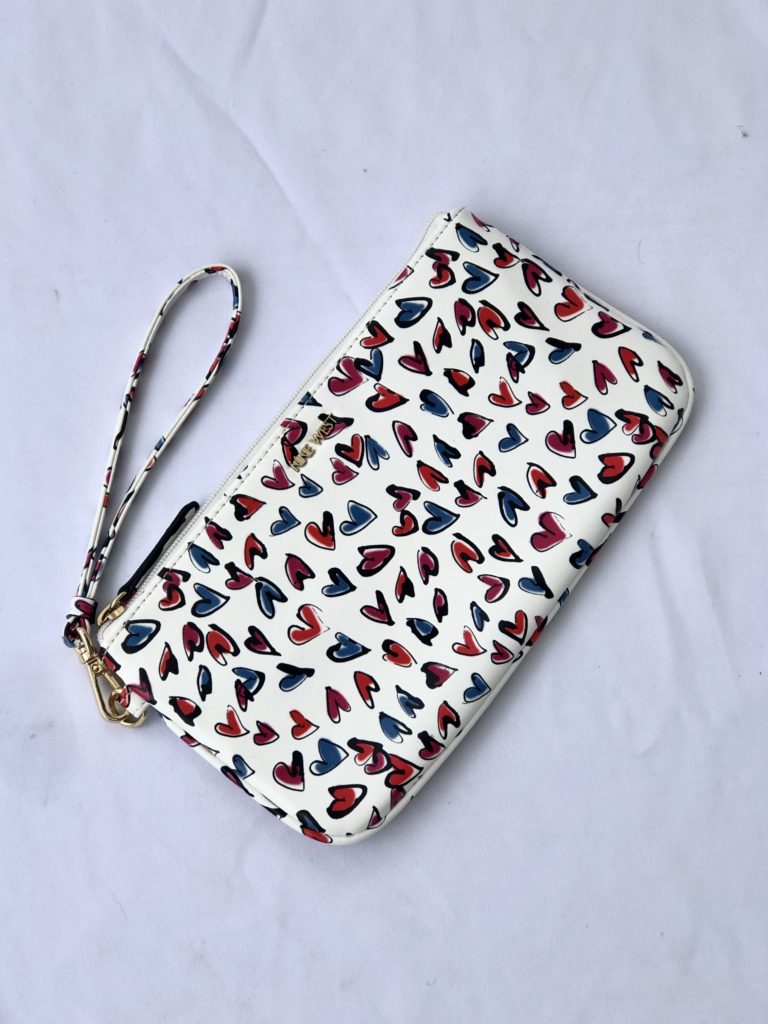 decorated in a beautiful heart print as well as the leather, beaded cuff bracelet from Victoria Emerson (Goodwill: $5; Retail: $58).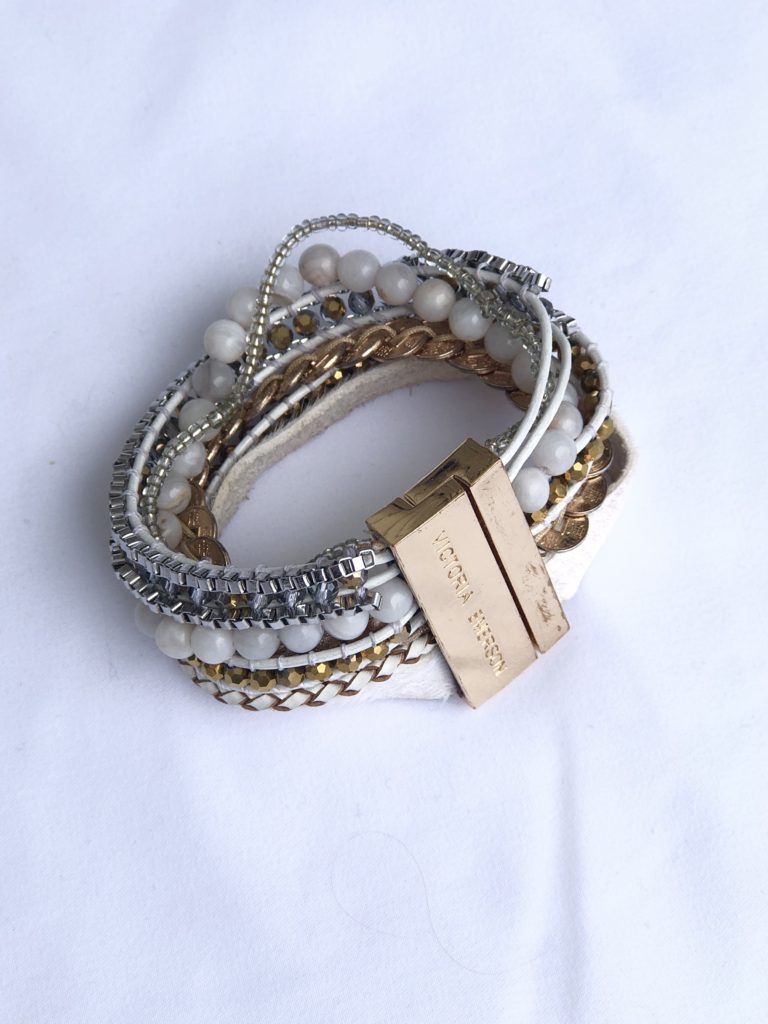 You can scroll back in the blog and read about these in my last post, "Rosy Hues". Accessories such as clutches, jewelry, and scarves make great gifts for the fashion-lover.
Maybe you have a beach-lover in your life? Find a small container (in this case, a metal basket from Southern Living)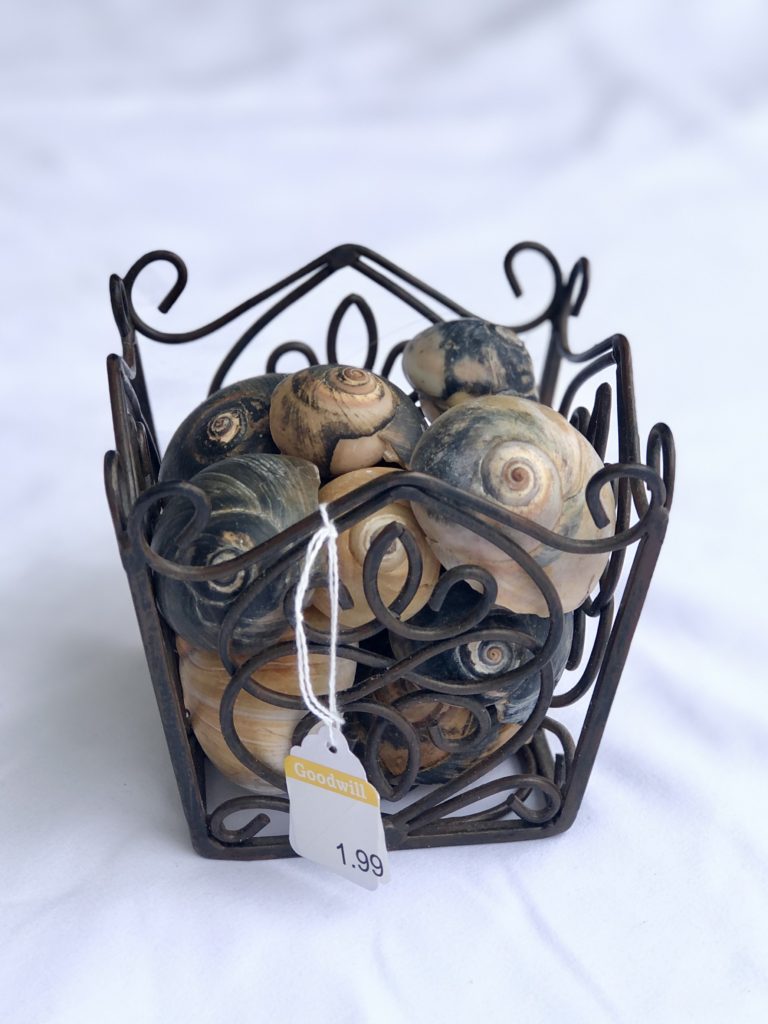 and fill it with shells or pebbles from a favorite beach. You could also fill it with small pinecones or potpourri. Larger containers could hold a set of colored markers for an artistic friend. The possibilities are endless!
Another unique container is this silver-plated leaf tray.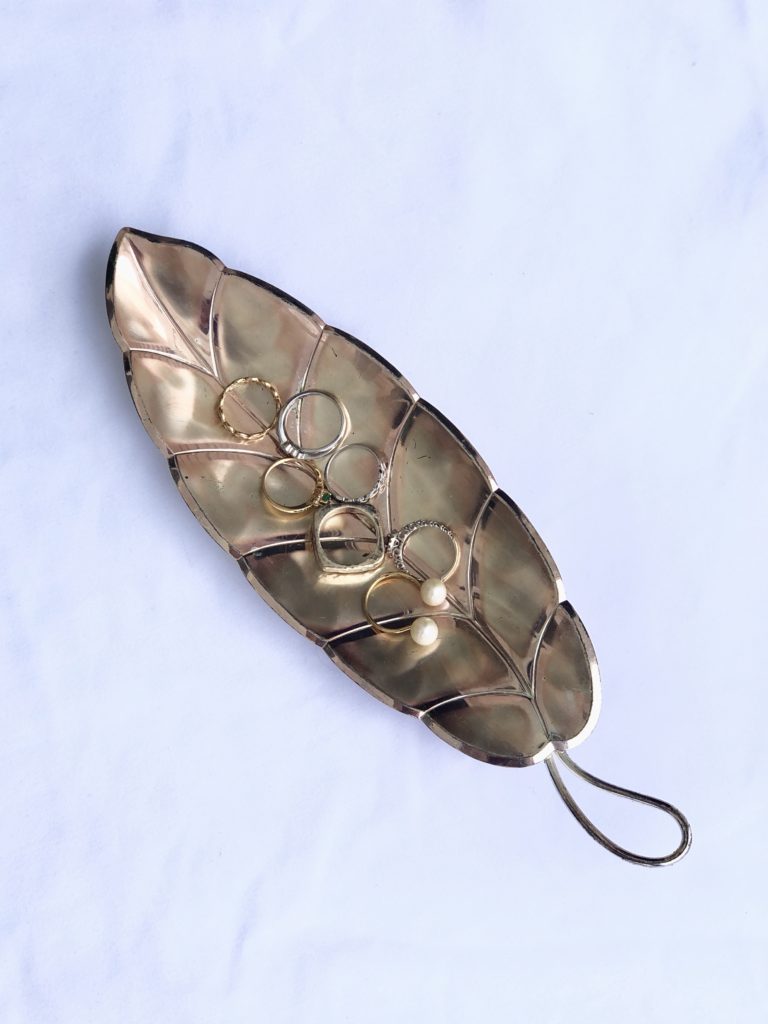 Here, I have it filled with a few of my rings, but small earrings or a few bracelets or necklaces would look lovely in it on a dresser. You could start a collection for someone of silver pieces and hunt for a piece each birthday or holiday.
Lastly, art is always a personal gift. These miniatures, which feature short sentiments for a sister (I have one and also have two daughters) and for a friend (Luckily, I have the best of those!), are small enough are perfect to be placed on a desk at home or work.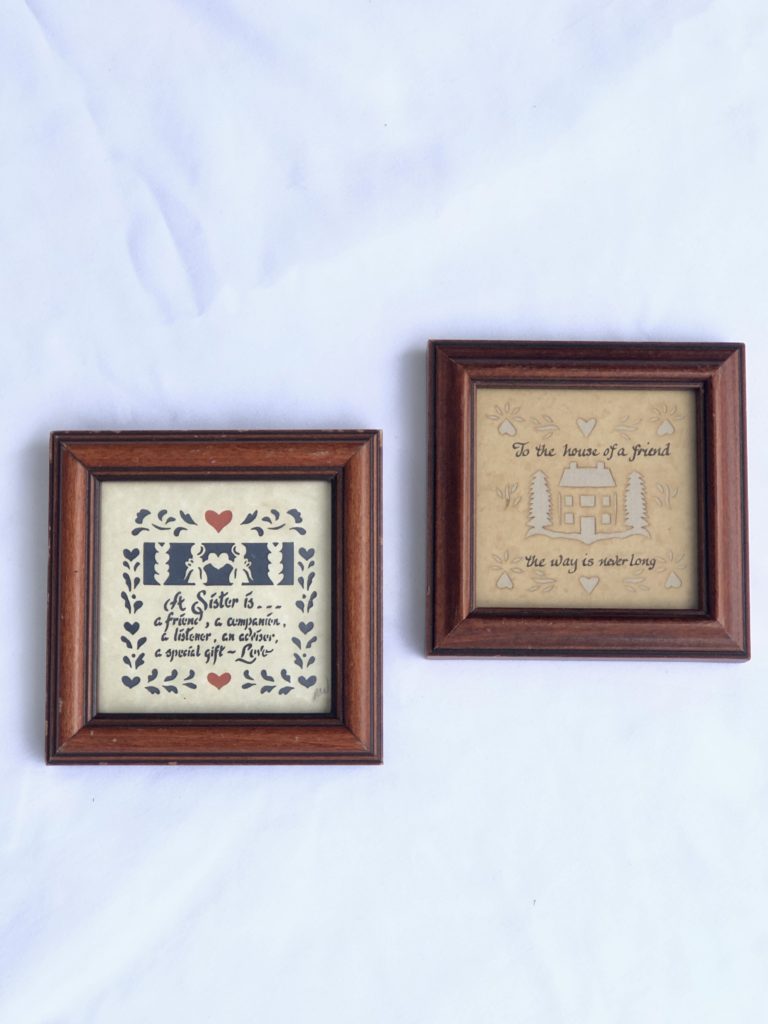 There is a large selection of framed artwork at Goodwill! You can find any genre for anyone! Or buy an empty picture frame or two and print out your own pictures for an extra-personal gift.
Goodwill Keystone Area can provide you with sweet and low(priced) gifts for almost anyone in your life. Secondhand gifting was a huge trend for the holidays in 2020, so why not keep that going and stop by your local store today and find just the right Valentine's gift. Go thrifting with love today!
Happy Valentine's Day,
Kirsten
Vase: $2.50
Clutch: $3.99
Bracelet: $5.00
Metal basket: $1.99
Trinket Tray: $1.99
Art: $0.97 each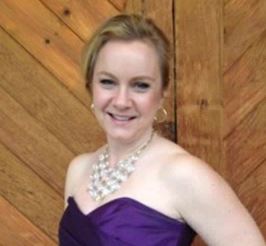 About The Blogger
Kirsten is a 40-something mom, wife and marketing professional. She loves all things crafty, tasty and fashionable, especially while being frugal. She enjoys hunting for treasures at her local Goodwill Keystone Area stores to decorate her home and wardrobe.