Sometimes you need to make your own shade in the bright glare of the summer sun. I'm careful with my sun exposure, so lightweight, long sleeve cotton tunics are a great option to keep covered up.
This gauzy, patterned blouse from Talbots was perfect to keep cool up while enjoying warm summer days.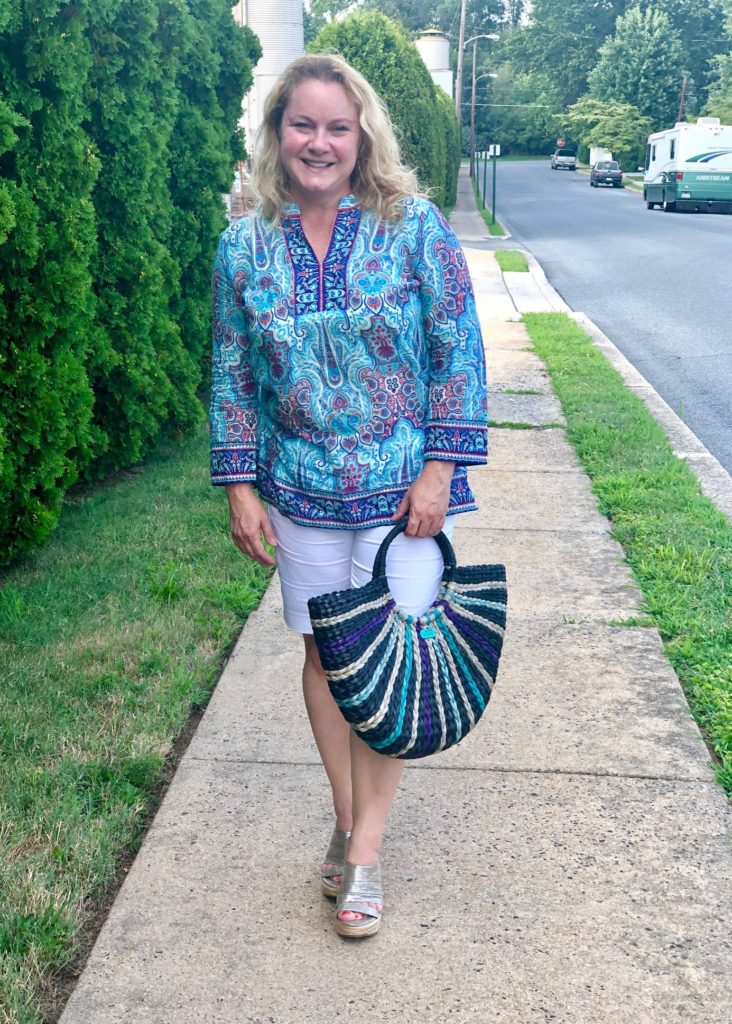 The print reminds me of a trip to Greece and the 100% cotton fabric is soft and comfortable. It's also washer safe, which saves on my dry cleaning bills. Who am I kidding? I don't typically buy anything that needs dry cleaning! I snagged this blue beauty on one of the recent 50% off days at my local Goodwill Keystone Area, so it was under $2.50. When new, it would have sold for around $89!
I paired it with crisp, white cotton/spandex shorts from Ann Taylor.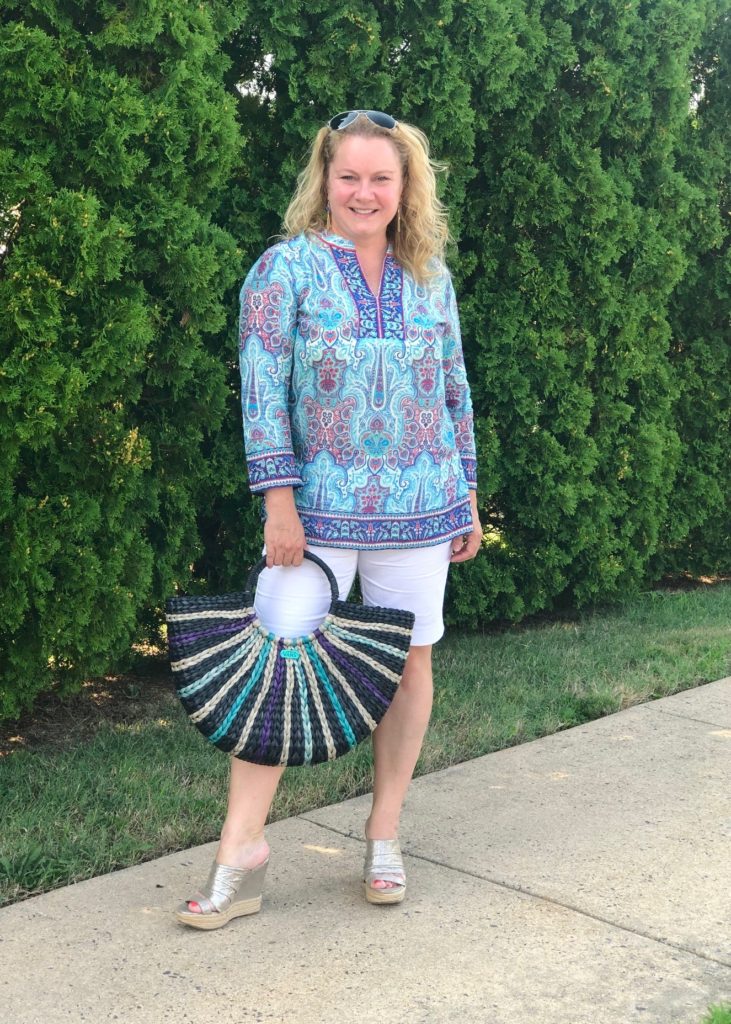 The cotton keeps you comfortable, while the addition of the spandex gives a bit of stretch and helps the shorts keep their shape. They were $4.50 but sell for $49 online. Quality white shorts, jeans or a blouse are always a great buy because they are classic and timeless.
In the spirit of reduce, reuse and recycle I added a Van's tote which I featured a few weeks ago on the blog.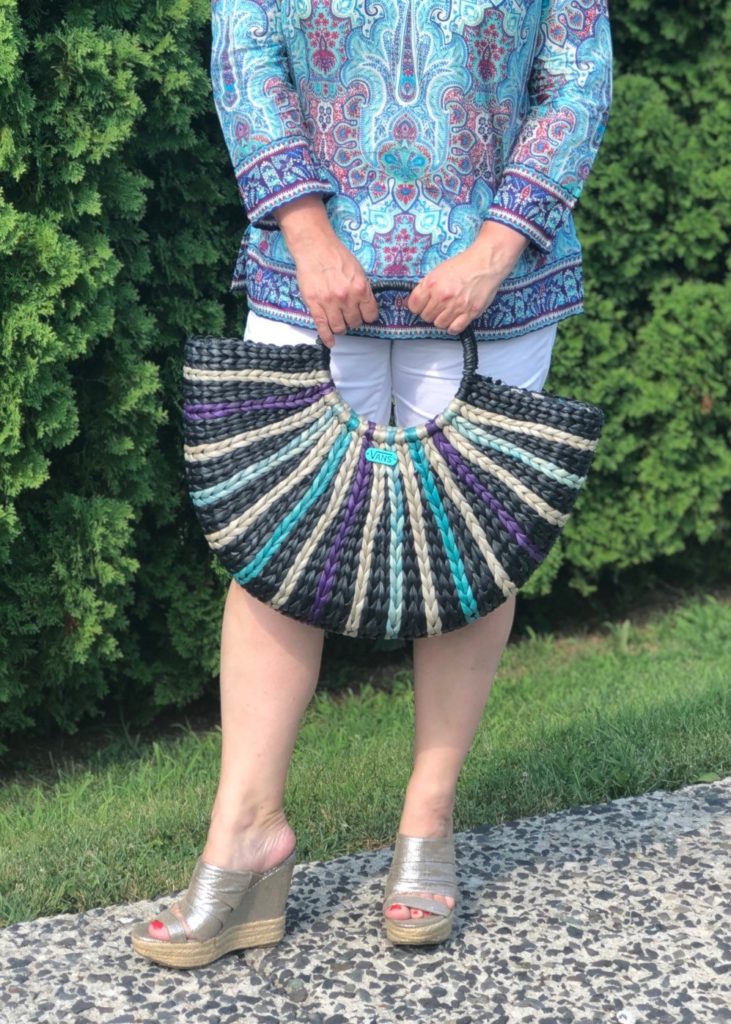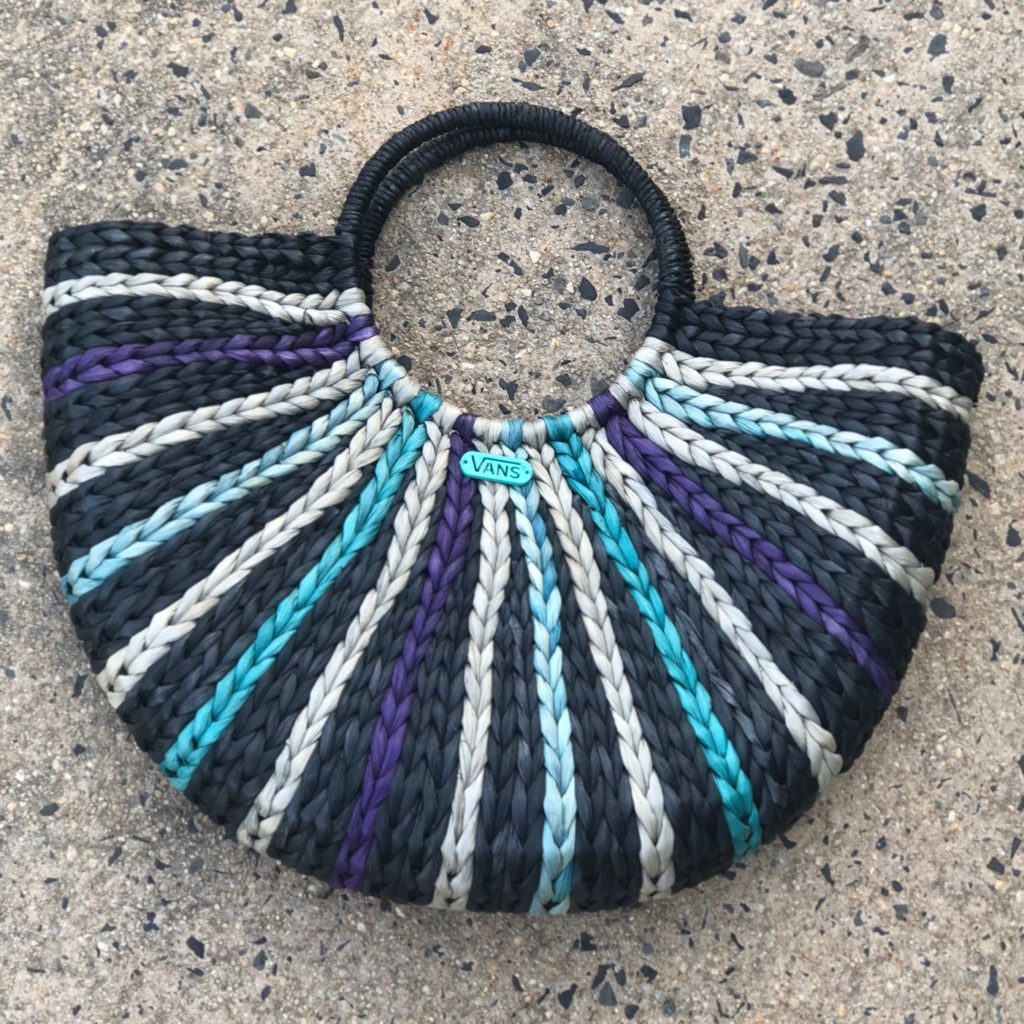 The colors matched perfectly and it gave me a new way to style the bag. It retailed for $80; my Goodwill price was $6.97. I also reused the metallic sandals from a spring shoot.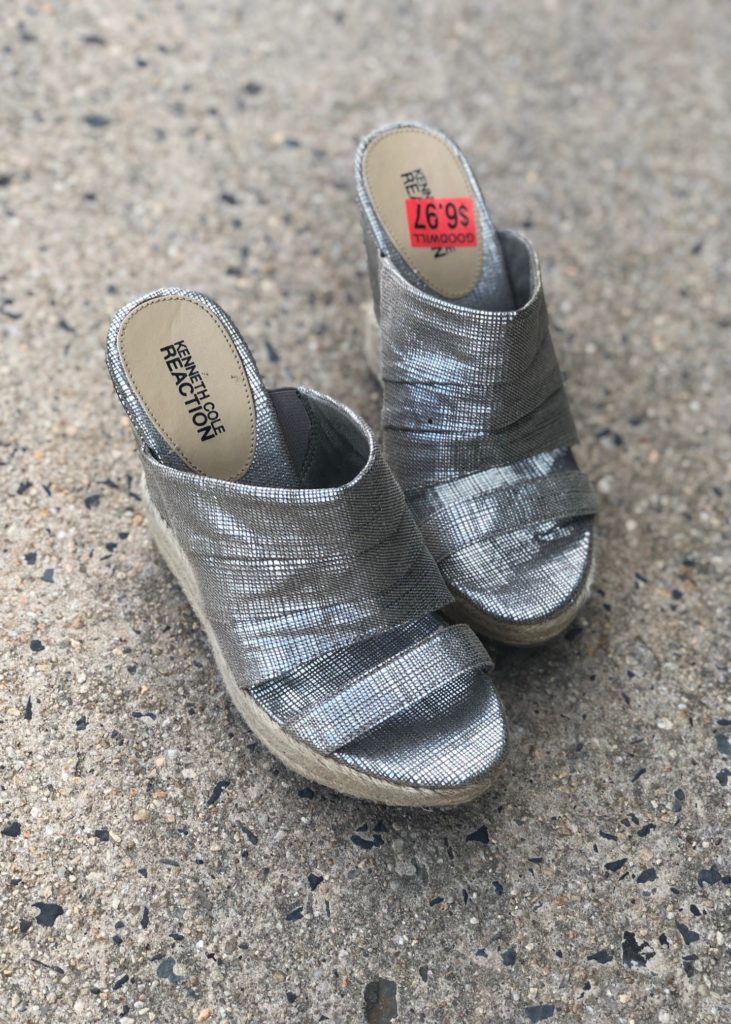 In that post I noted that the neutral metallic color elongates the leg and suggested I wear them with a tunic top and now I am!
In the summer you might have to be a little more covered up – to protect you from the sun or the icy cold air conditioning of your office – and wearing lightweight fabrics helps keep you cool and comfortable throughout the day. And they will also transition well into fall which is right around the corner!
From my closet to yours,
Kirsten
Blouse: $2.50
Shorts: $4.50
Sandals: $6.97
Bag: $6.97
Total: $20.94
Retail: $275+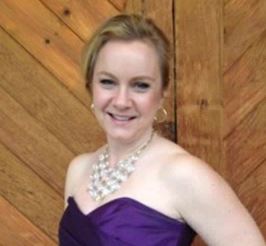 About The Blogger
Kirsten is a 40-something mom, wife and marketing professional. She loves all things crafty, tasty and fashionable, especially while being frugal. She enjoys hunting for treasures at her local Goodwill Keystone Area stores to decorate her home and wardrobe.