It's never too late to pull together a Halloween costume from Goodwill Keystone Area stores. My niece loves the series Stranger Things and especially the character Edward "Eddie" Munson. Eddie is an anti-hero but comes through for his friends when they need him the most. He also has an amazing Metallica guitar solo!
Being set in the 80s makes it easy to find thrifted pieces to recreate any of the teenage characters from Stranger Things. Jeans, graphic tees, and track jackets all work. But Eddie's signature piece was his denim vest. My sister picked up the perfect vest and distressed jeans at her local Goodwill.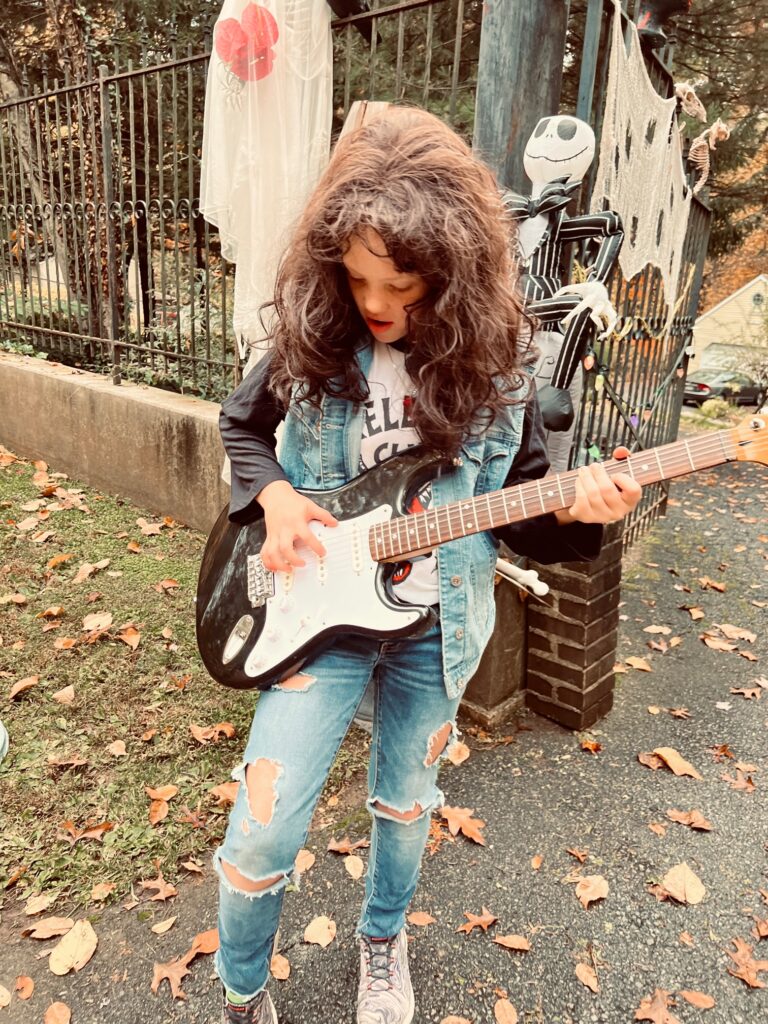 She ordered a custom tee, but any graphic tee would work, or if you were crafty, you could create your own.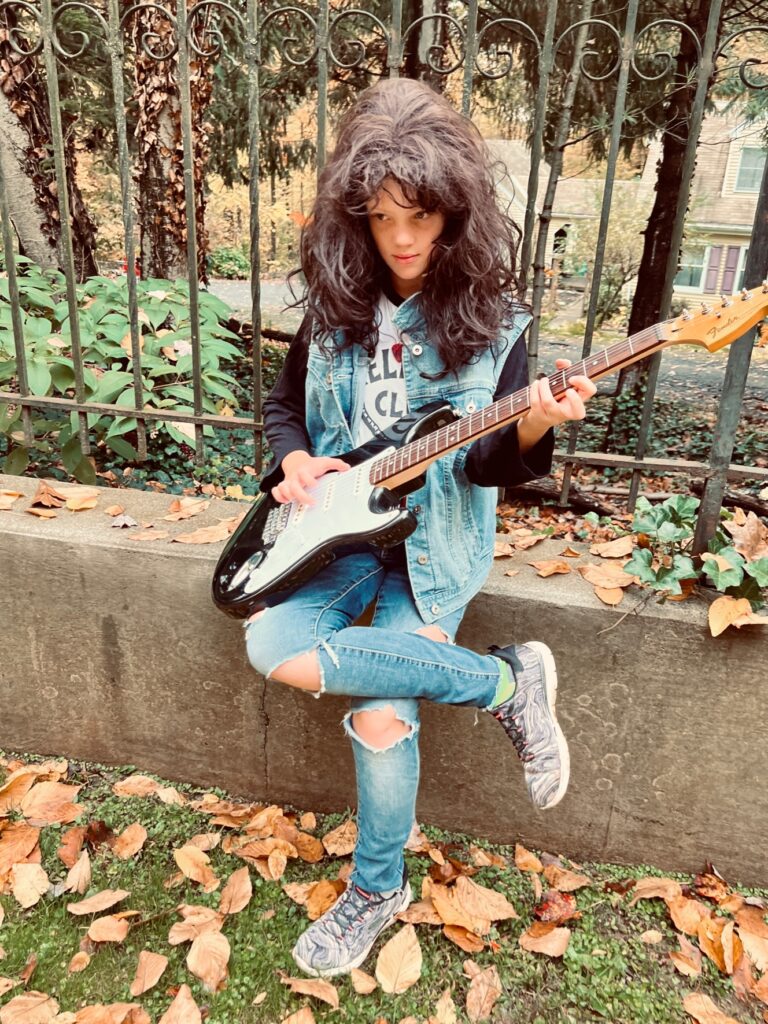 Sneakers and a major mullet wig finished off the costume, and they added accessories, including an electric guitar and a trash can lid as a shield. My niece will be the coolest trick-or-treater on her street, all thanks to Goodwill! And after Halloween she can add these pieces to her closet!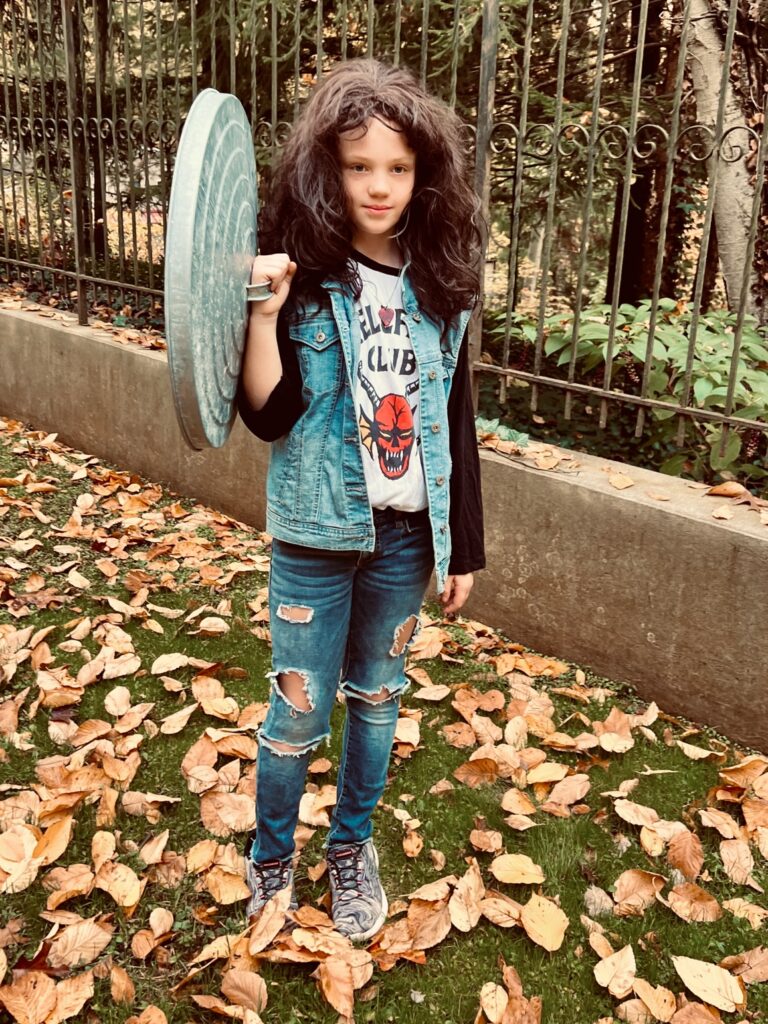 Goodwill Keystone Area stores are still filled with plenty of costume ideas and Halloween decor. Stop by today and get creative – use a favorite tv show or movie as an inspiration!
Happy haunting!
Kirsten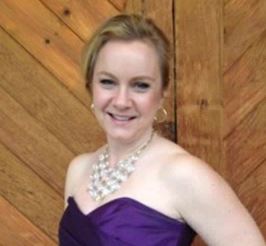 About The Blogger
Kirsten is a 40-something mom, wife and marketing professional. She loves all things crafty, tasty and fashionable, especially while being frugal. She enjoys hunting for treasures at her local Goodwill Keystone Area stores to decorate her home and wardrobe.