By stylist and blogger, Annette K.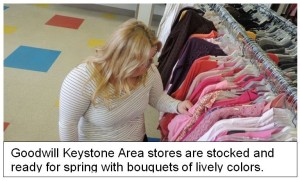 With temperatures nearing 60 degrees for the first time in months, customers are turning to Goodwill in search of clothes and accessories to liven up their wardrobe for spring. Things like short-sleeve shirts in cool comfortable cotton, lightweight jackets or a pair of shoes or sandals for warm breezy days are popular purchases.
Shopper Barbara Kavelines of Tobyhana visited Goodwill to find an outfit to wear in her town parade.
"I love all the colors that the store has. Everything looks so nice," said Barbara, community theatre actress and aspiring baker.
Spring is awakening in Pennsylvania and Goodwill Keystone Area stores are stocked and ready with racks of cothing and house wares in lively spring styles and colors.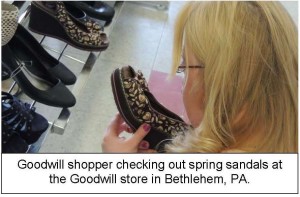 Goodwill uses the revenue generated from the thrift stores to create jobs and job opportunities for folks with barriers and disabilities. Thanks to the generosity of local donors, communities and businesses, Goodwill Keystone Area provided life changing service to 3,265 people in Pennsylvania last year.
This spring, think Goodwill – where your donations and purchases make a local difference.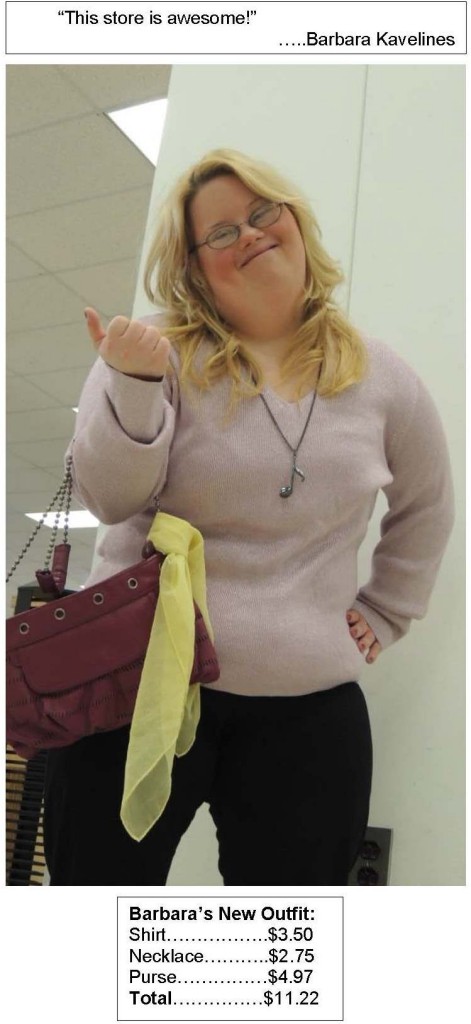 Special thanks to Eliana Spaziani and Alex Rolon, sales associates who work at the Goodwill Store & Donation Center in Bethlehem, PA.