We've been pampered with some very un-winter like temperatures lately and my family and I decided to take advantage of the balmy weather and head to the Chesapeake Bay area last weekend. Of course, I planned a spring-inspired blog outfit to spend the day near the water.
I've been receiving my fashion magazines and as usual, florals and denim are perpetually popular. I don't usually wear yellow, but this butter-colored delicate floral print blouse by Apostrophe (A Sears brand) grabbed my attention in the store.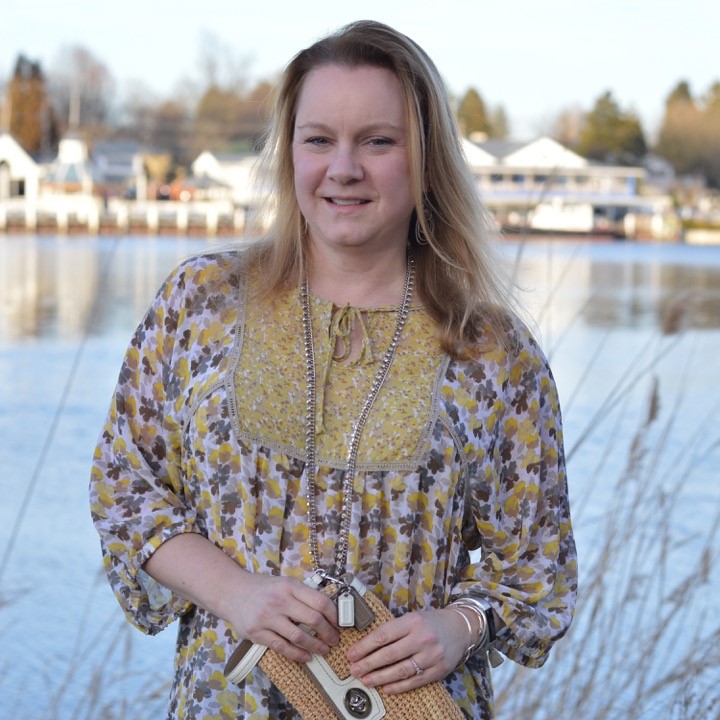 SpriI was tired of looking at sweaters, so the yellow, white and brown pattern caught my eye. I could pair this blouse with white jeans and sandals later in the season.
Today I paired it with cropped boot-cut jeans by J. Crew.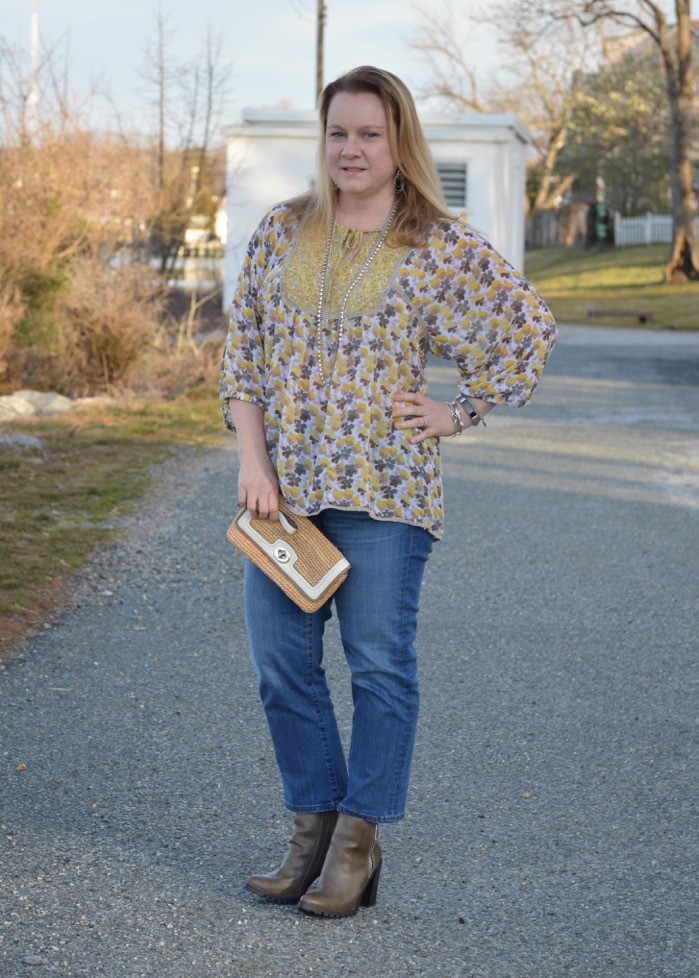 Jeans from this brand can range to over $100 so at $6.50 they were a great bargain. They have a higher waist, which seems to be more popular in the last few seasons vs. the extremely low cut waist of the late 90s and early 2000s. I'm petite so usually cropped jeans don't look as short on me, but these fell perfectly with the top of the brown, heeled boots from Mossimo.
I like their sturdy lug sole and they were good for walking around town. The double zipper detail was a nice touch as well. They are neutral enough that they will work with a variety of outfits this coming year.
Accessorizing the look was a silver double rhinestone strand necklace from Chico's and a small rattan and leather clutch from Coach. I'd estimate this necklace at about $30-$40 for full retail at Chico's. And everyone knows anything from Coach is not inexpensive, so at $4.97 was a real steal! The whole look was casual and fun and perfect for a day away.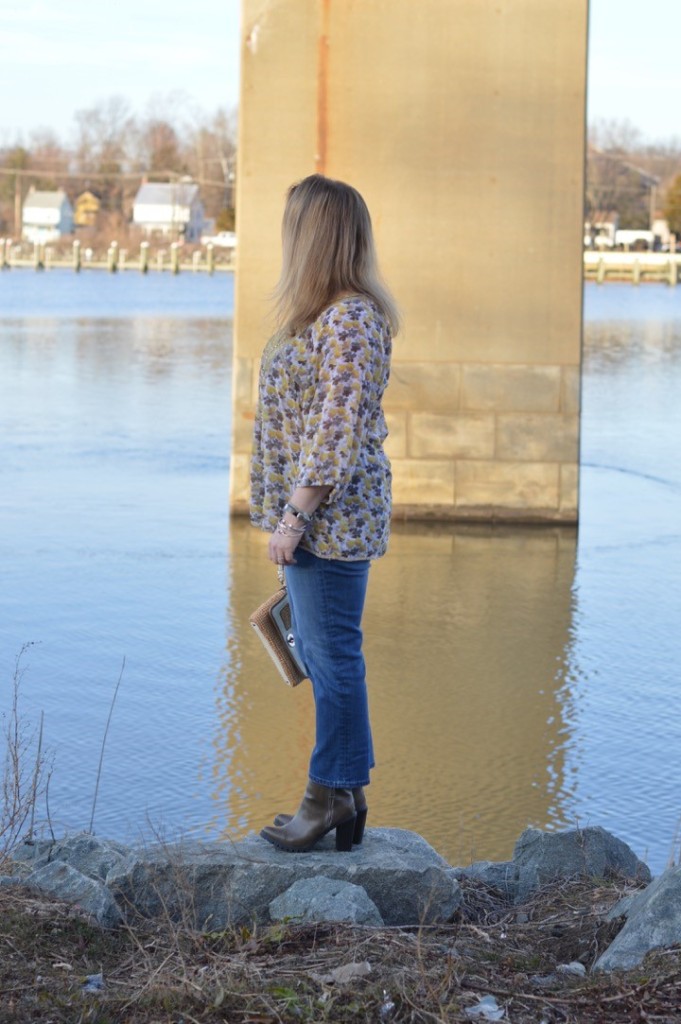 Goodwill Keystone Area stores are starting to stock spring merchandise, so be sure and pick up some floaty floral blouses, bright colors and sandals. Spring will be here before you know it!
Blouse: $3.95
Jeans: $6.50
Bag: $4.97
Boots: $4.99 (Half off day)
Necklace: $3.50
Total: $23.91
From my closet, to yours…
Kirsten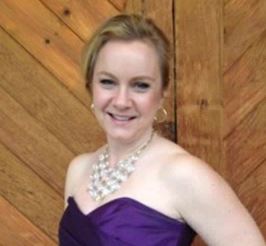 About The Blogger
Kirsten is a 40-something mom, wife and marketing professional. She loves all things crafty, tasty and fashionable, especially while being frugal. She enjoys hunting for treasures at her local Goodwill stores to decorate her home and wardrobe. She is a stylist and volunteer for the fundraiser the Goodwill Runway Show, which is held every spring in Reading, PA.