Looking sporty and stylish can be achieved at the holidays when you pair a striped sweater and velvet skirt and throw in some bling with metallic accessories. My model, Meredith, is sporting this special holiday look with ease!
I can't get enough velvet this holiday season. I've featured it in blouses, jackets and now this stunning navy skirt with mesh trim from Anthropologie.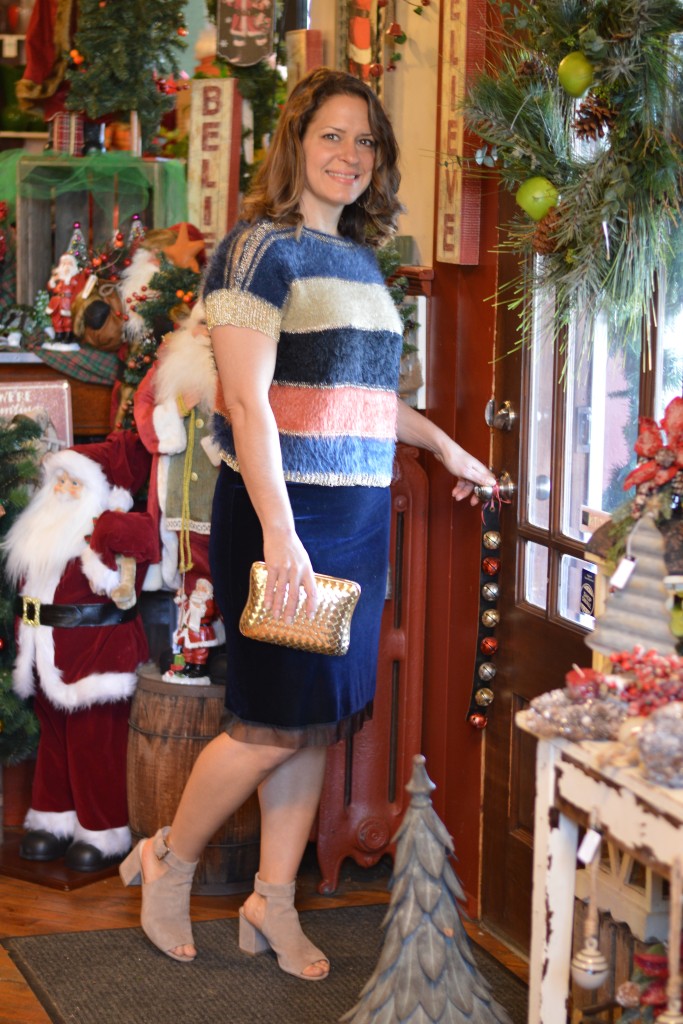 The rich, dark navy is a nice change of pace from black. It would have retailed for about $119.
Anthropologie is an American clothing retailer that currently operates over 200 stores worldwide featuring a curated assortment of clothing, jewelry, intimates, home furniture and décor, beauty and gifts. Anthropologie is part of URBN brands, which includes Urban Outfitters, Free People, and Terrain.
The fluffy sweater from Countess features stripes of blue, black, rust and khaki and plenty of metallic gold trim.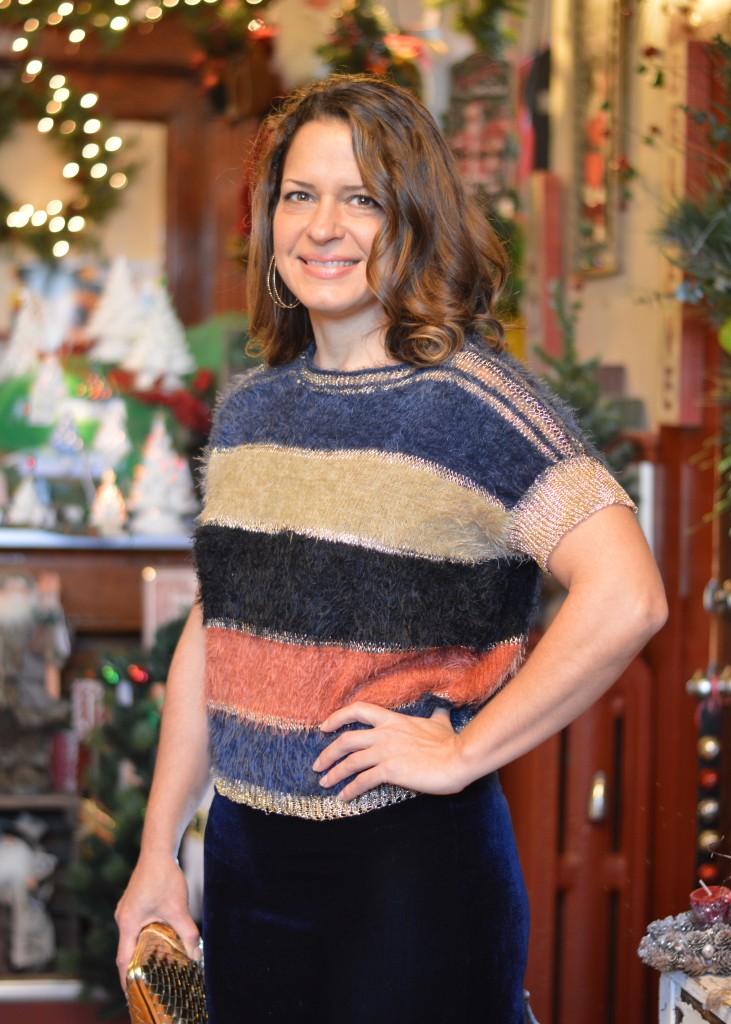 It plays nicely off the velvet skirt, but would look equally well with jeans on the weekend or black trousers for the office.
To add more sparkle, a vintage gold clutch adds just the right amount of shine.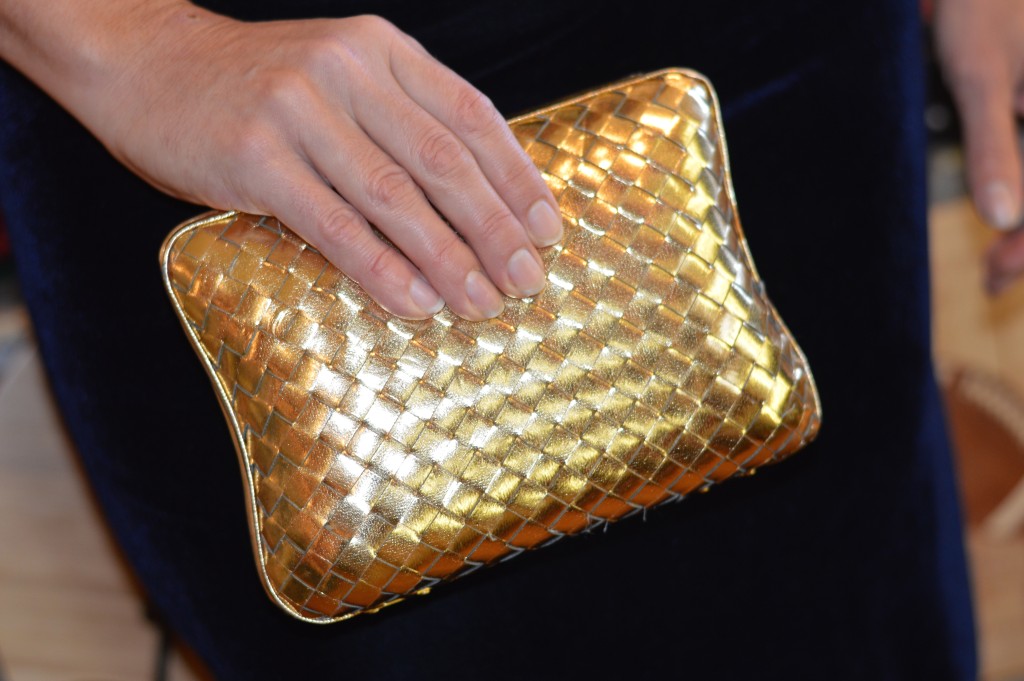 This bag, by Lisette, is from the 1960s and evokes a Man Men-esque feel when you hold it. The delicately woven leather and detailed trim add to the high-quality feel of the piece. I picked it up at the Reading Goodwill Outlet for about $1.00. (Meredith wore her own shoes.)
No matter what type of holiday event you are invited to, Goodwill Keystone Area stores can provide you with "Something Special" for any occasion. Stop by today and find your perfect holiday outfit!
Sweater: $3.95
Skirt: $5.00
Clutch: $1.00 (Estimate from Goodwill Outlet)
Total: $9.95
Retail estimate: $250+
From my closet to yours,
Kirsten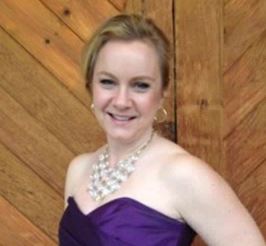 About The Blogger
Kirsten is a 40-something mom, wife and marketing professional. She loves all things crafty, tasty and fashionable, especially while being frugal. She enjoys hunting for treasures at her local Goodwill Keystone Area stores to decorate her home and wardrobe. Meet up with her at one of Goodwill's shopping events! Check the event pages for details.