REMINDER: Take a Thrift Trip with Thrifty Fashionista Kirsten Saturday, September 9, click here for details! 
OK, there's a double meaning in that title. I'm modeling shorts and I'm going to tell you that if you are short on cash, there is no need to be short on style with Goodwill. A subtle attempt at fashion blog humor…
I'm just going to come out and say it: this outfit cost about $6!
The whole outfit including the shoes and bag! How, you ask? By spending some time and searching the bins at the Goodwill outlet centers. Clothing and wares are typically sold by the pound and shoes are a flat $2.75. I've said it before that it takes more effort to find fashion gold at the outlets, but it is possible! NOTE: learn about Goodwill's Outlet Centers and find locations, click here.
This beautifully patterned linen top was the foundation for the outfit. It is well made with nice sleeve detailing and graphite buttons. Unfortunately the tag was removed, but I am guessing it might be Talbots. The colors are perfect for a summer outing. This fall I can wear this top with black trousers for work or jeans for a weekend look.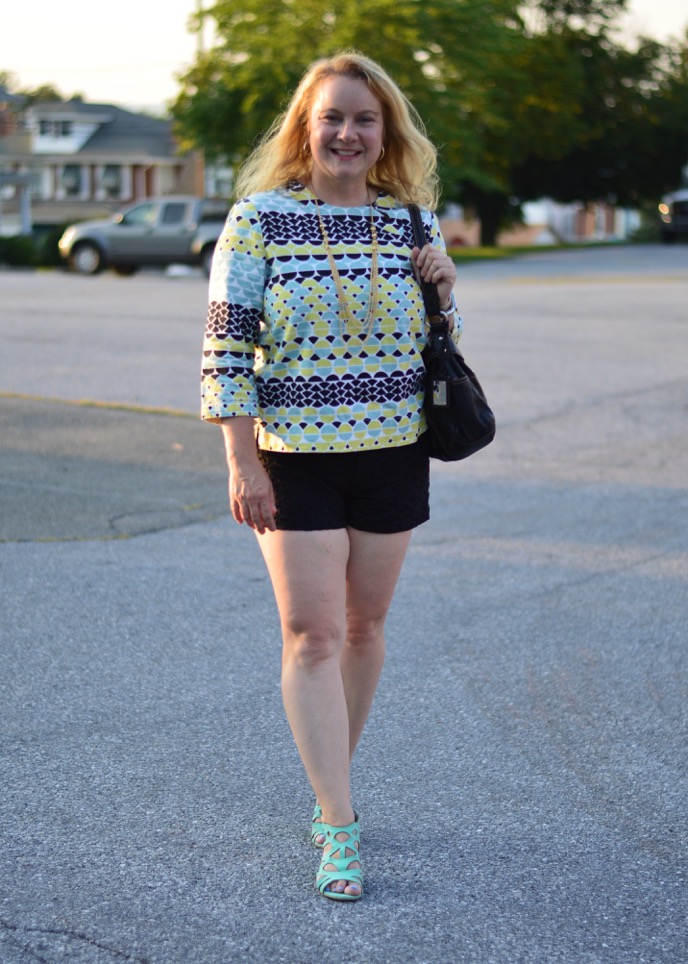 I paired it with cute embroidered shorts from New York & Co. Black shorts are a nice change from the typical denim, white or khaki you may have been sporting all summer.
The lattice cut turquoise wedge sandals from Bamboo would have originally cost about $35, but shoes at the outlet are just $2.75!
These are such a beautiful summer color! I'm thinking of pairing them with jeans and maybe a coral or black top and a turquoise necklace.
The simple black Tignanello handbag is crafted of butter-soft leather with brown contrast stitching.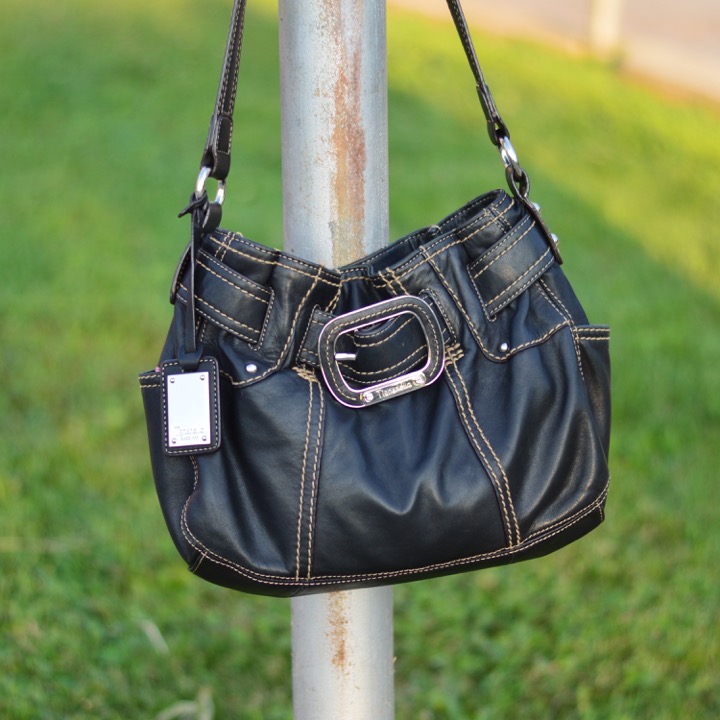 I love finding this brand of bags because they are always high quality and often over-looked so they are plentiful at the Goodwill stores. This one would have retailed for over $100! The necklace was my own and a previous purchase from Goodwill.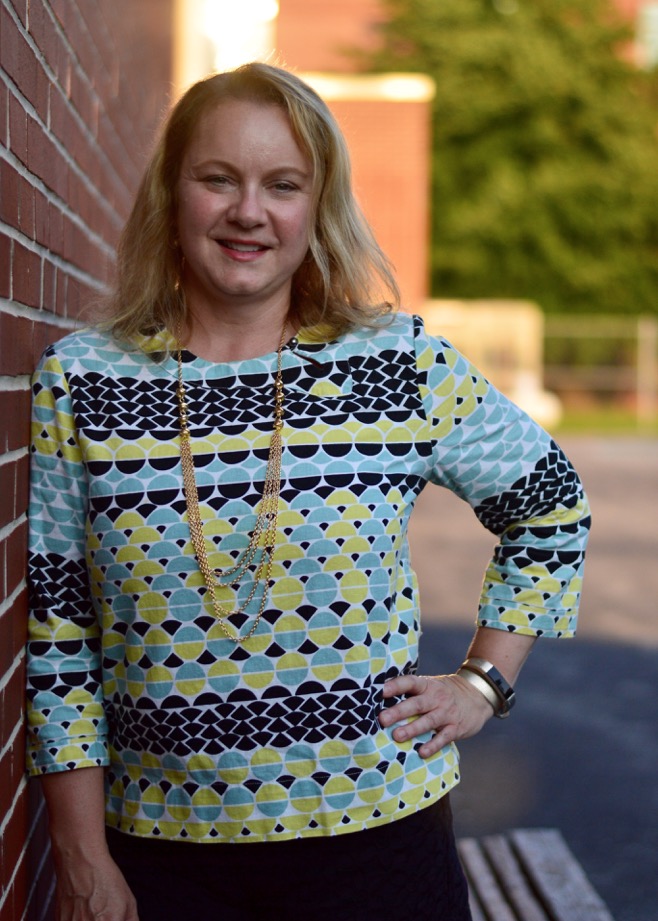 I paid about $6.00 for this look that would have cost me approximately $275 if I bought it at the mall! If you have the time to sort through the bins, you can definitely walk away with some Goodwill gold!
Top: $0.50
Shorts: $0.50
Shoes: $2.75
Bag: $2.25
Total: $6.00
From my closet to yours,
Kirsten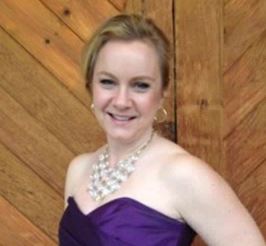 About The Blogger
Kirsten is a 40-something mom, wife and marketing professional. She loves all things crafty, tasty and fashionable, especially while being frugal. She enjoys hunting for treasures at her local Goodwill Keystone Area stores to decorate her home and wardrobe. Meet up with her at one of Goodwill's shopping events! Check the event pages for details.