Occasionally you come across "close to perfect" treasures at Goodwill Keystone Area stores. Instead of leaving them behind, some items can be rescued with a little ingenuity and DIY craftiness.
I've done several other DIY projects, but today I'm showing you 3 simple ways to update shoes that are in need of a little TLC. I purchased these shoes at local Goodwill stores and the crafting supplies were purchased on Amazon.com, but you might be able to find these at local stores.
The first makeover I did is as good as gold, rose gold that is. I can't get enough of that rosy hue this season. I have wanted a pair of flats in that tone, but have not come across them yet on my thrifty travels. These Christian Siriano for Payless were $7.47.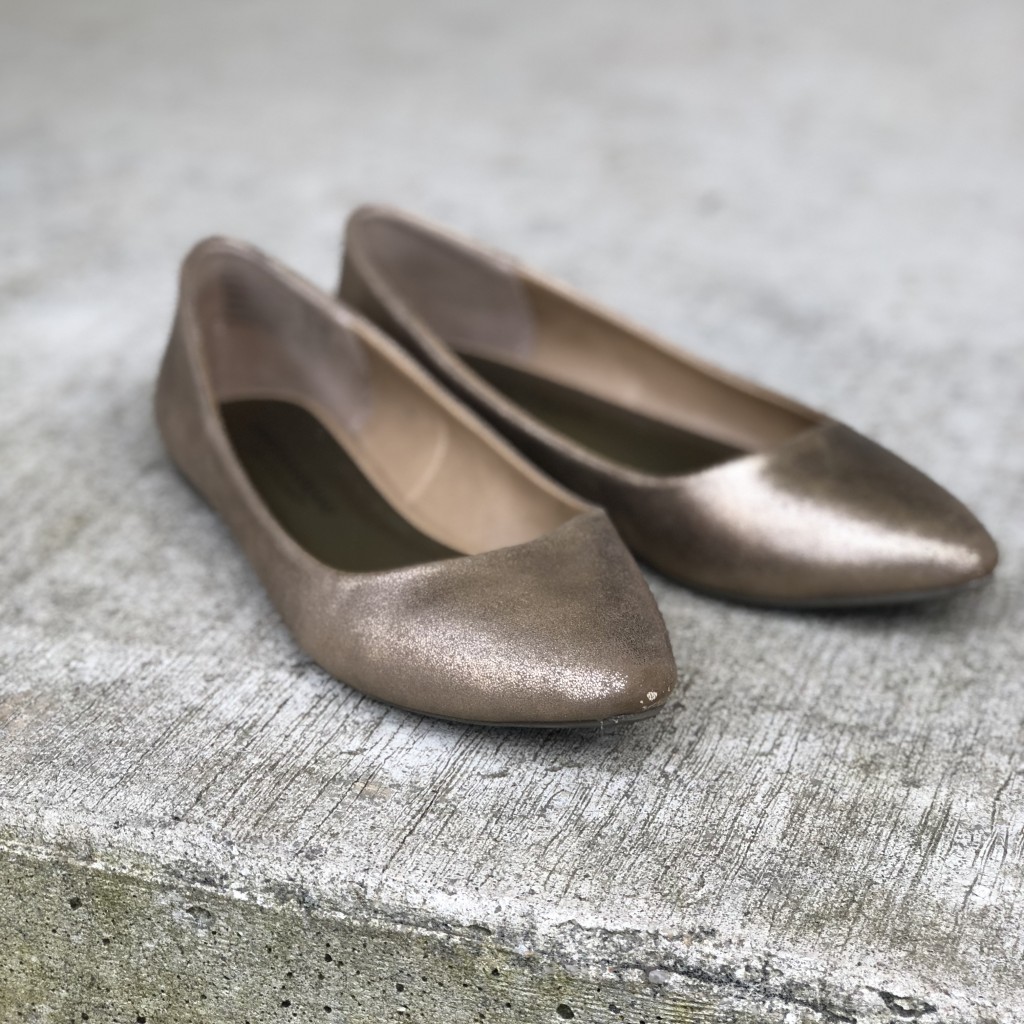 They were originally a slightly worn out, faded gold with some wear spots around the toes. I purchased the Rose Gold leather paint for about $8.00.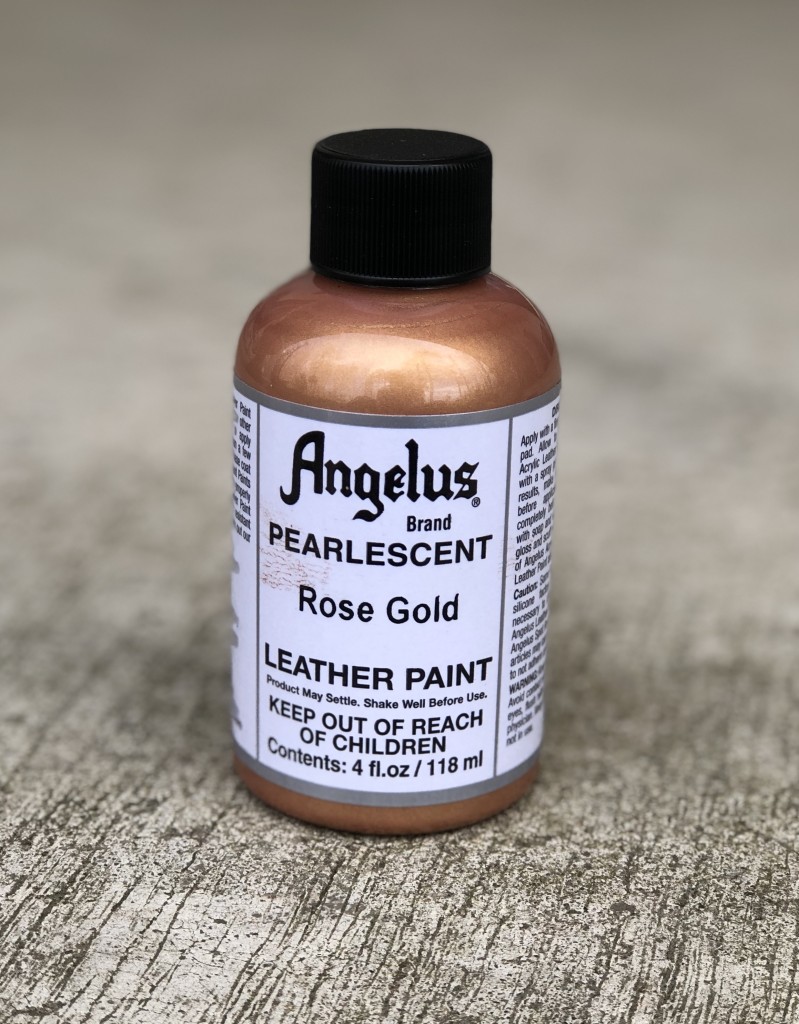 I carefully applied the color with a brush in two thin coats. It covered completely and they turned out looking fantastic!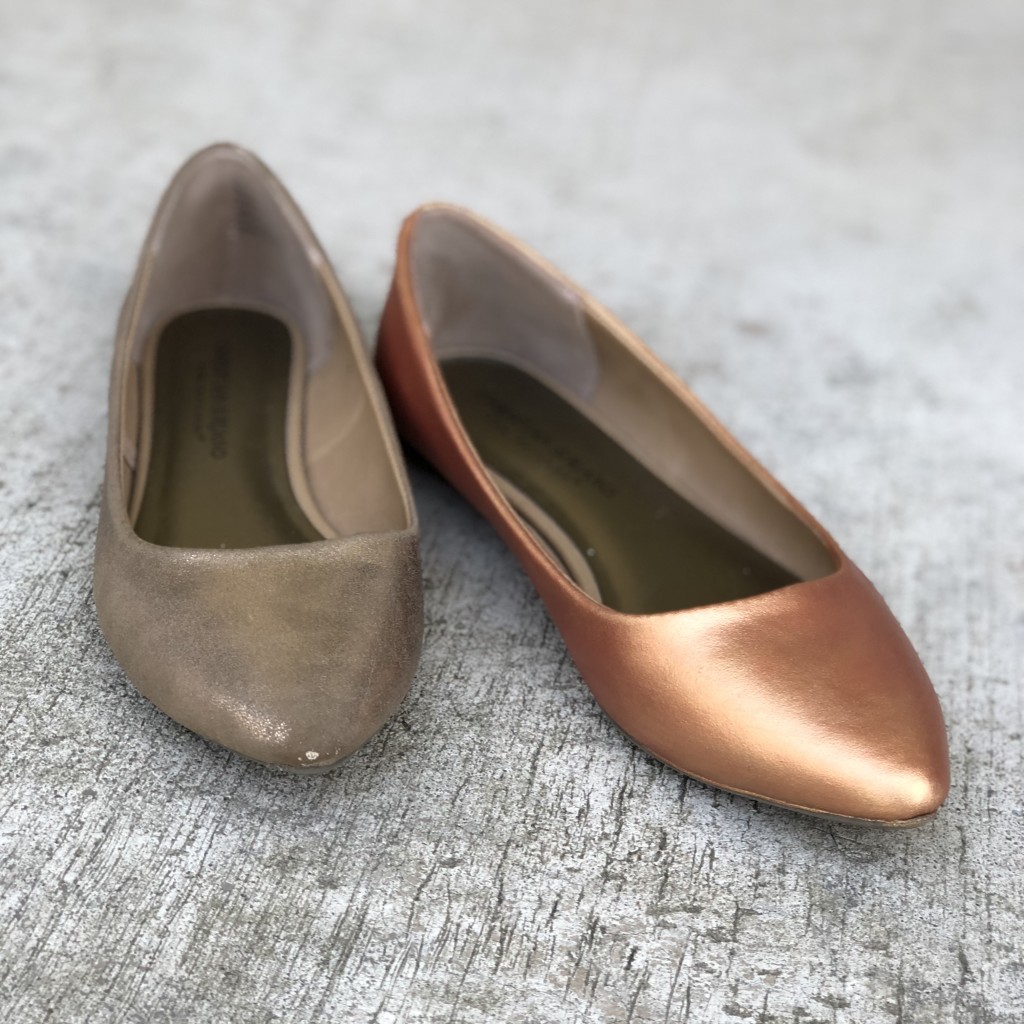 There is also plenty of paint for many more projects – maybe a clutch or other accessories?
The Adidas Superstar sneakers were also $7.47.
They were in good shape and a real steal since they originally sold for $80. According to the Adidas website: "Superstar Shoes – An authentic reissue of a classic sneaker. From basketball MVP to streetwear queen, the adidas Superstar shoe has been going strong since 1969. These women's sneakers are a faithful reproduction of the shell-toe shoe with a smooth leather upper riding on a rubber cupsole." All they really needed was a good cleaning. I have some clay cleaner and all it took was a little elbow grease and a good scrub to make bright and shiny. I left them in the sun for the afternoon to dry.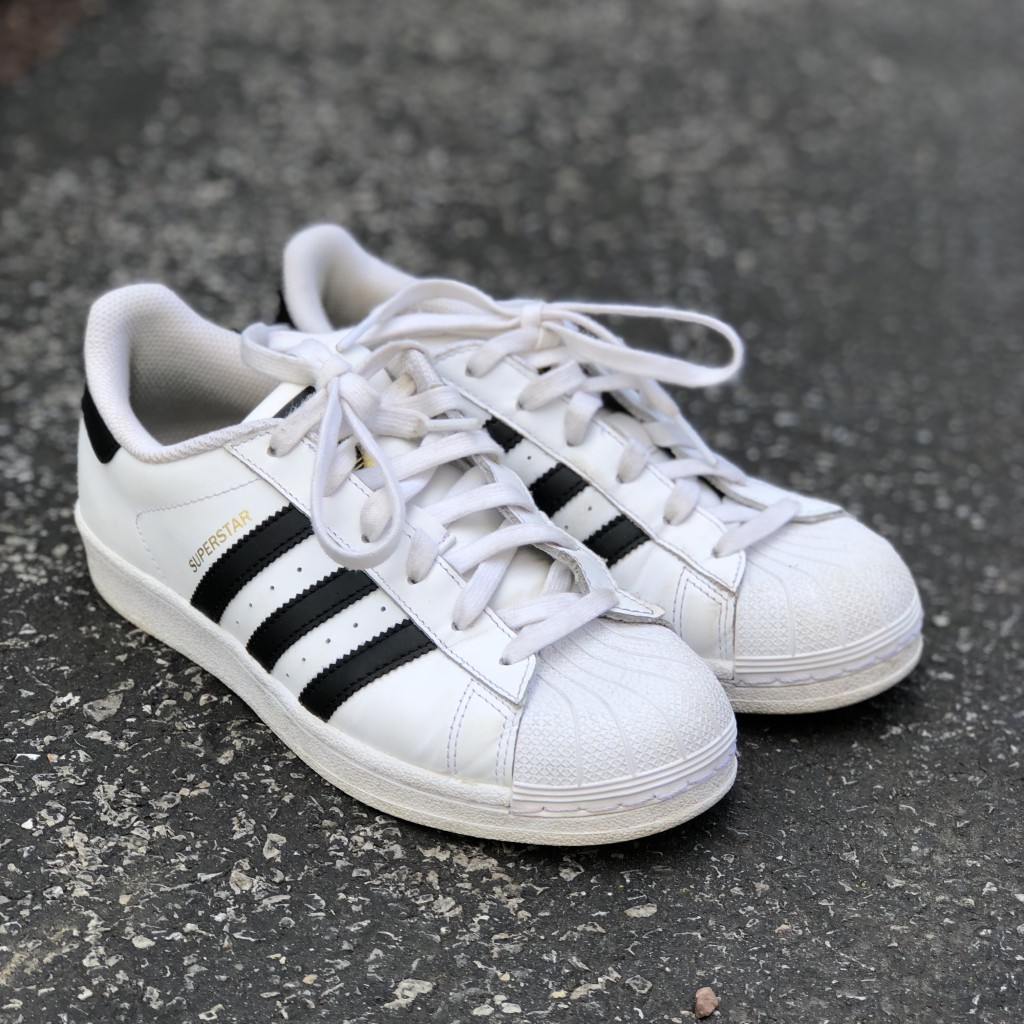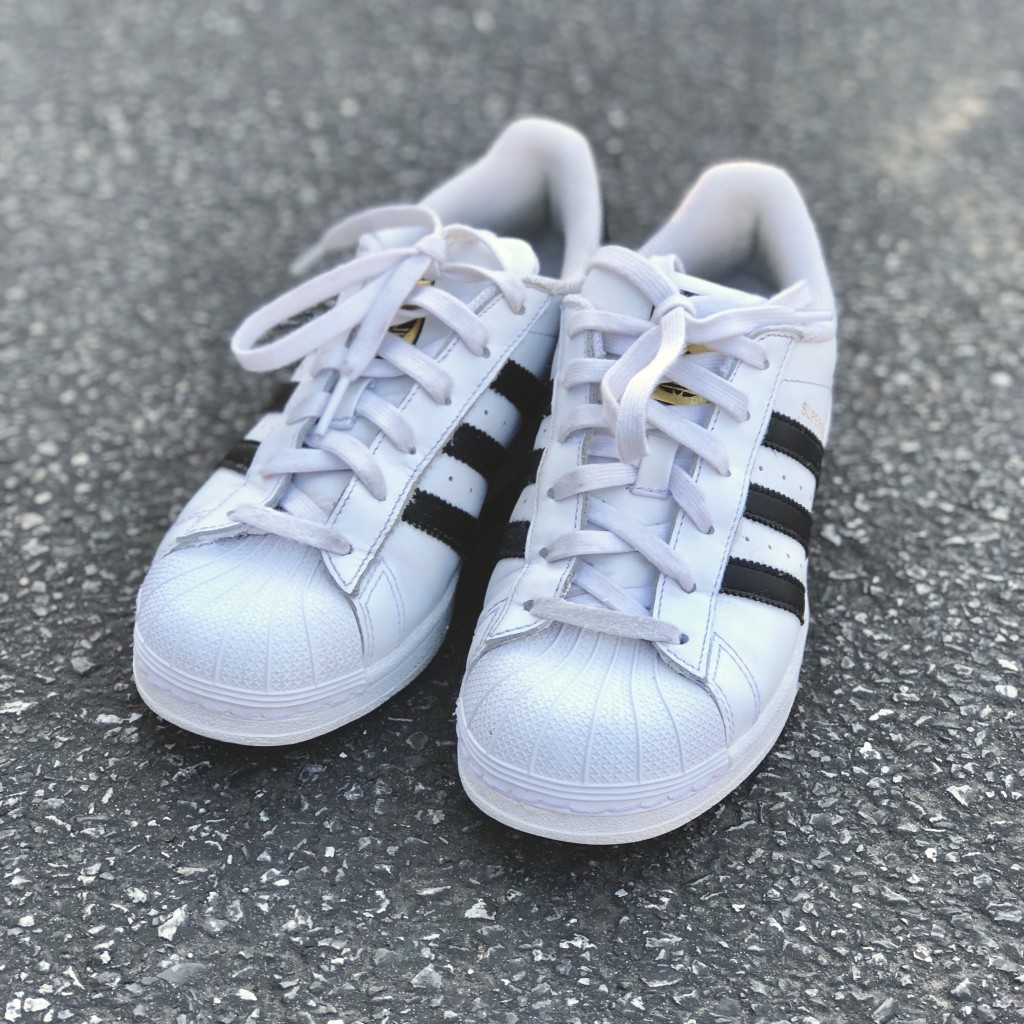 Although the difference is subtle in the pictures, I can guarantee you they look like new!
The last project took a little more effort, but the pay off is huge. These genuine Fendi brown suede vintage heels were also $7.47, but they were missing a heel tip.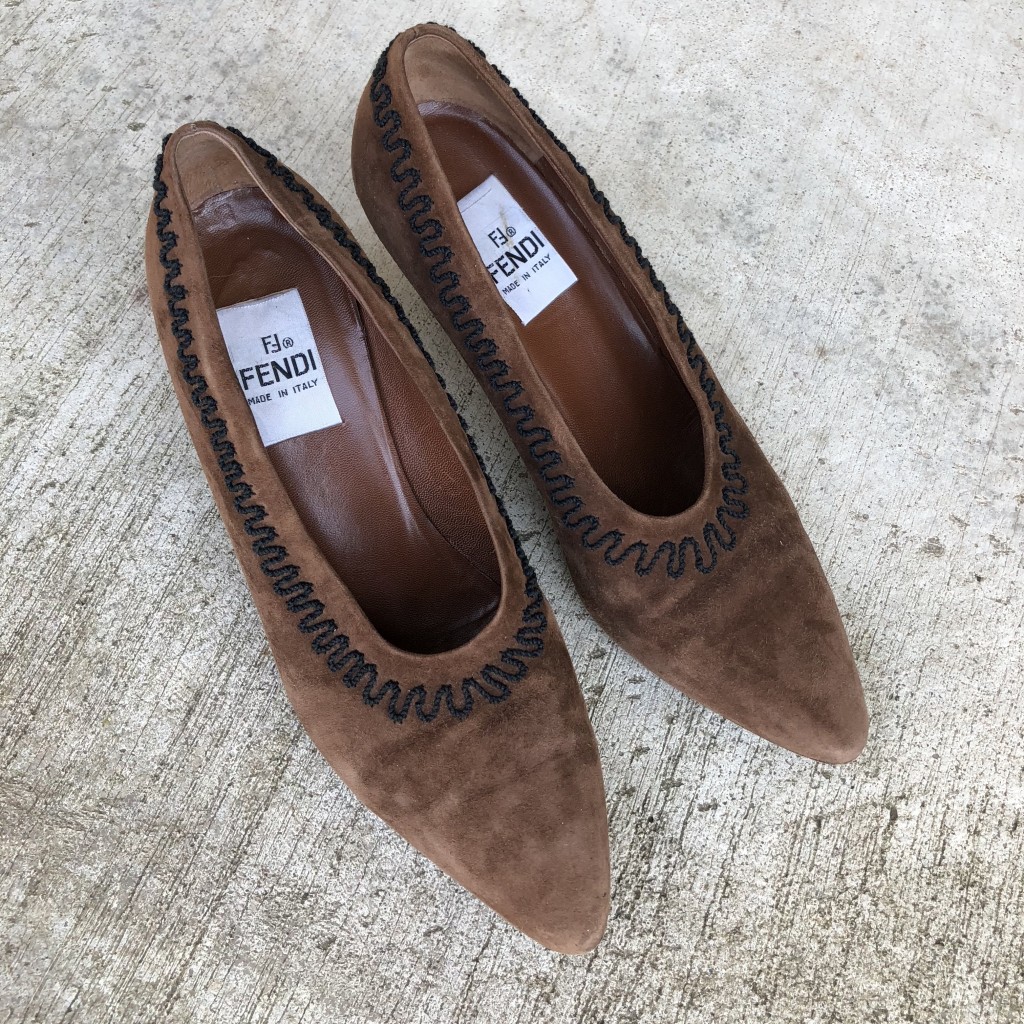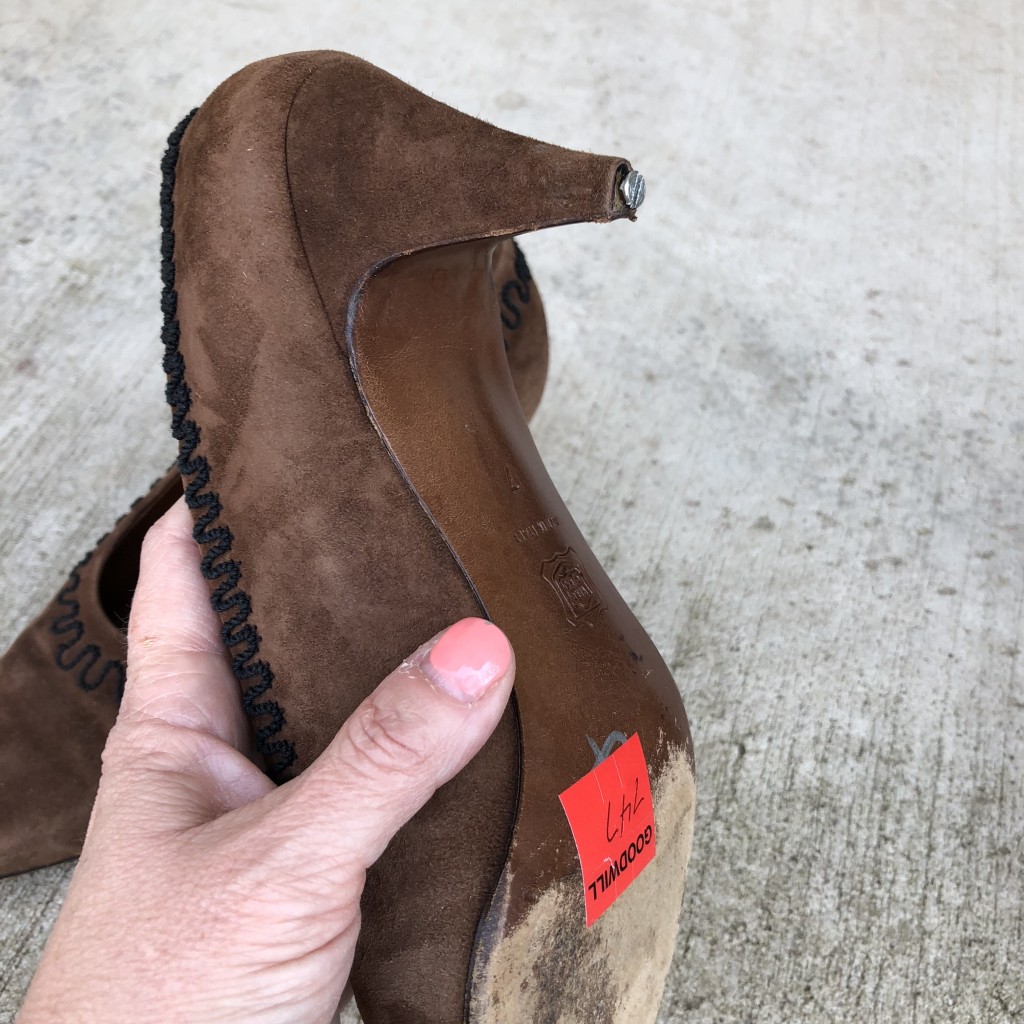 I had ordered a heel tip kit off of Amazon several years ago. It was about $7 and came with 50 or so different size replacement heel tips.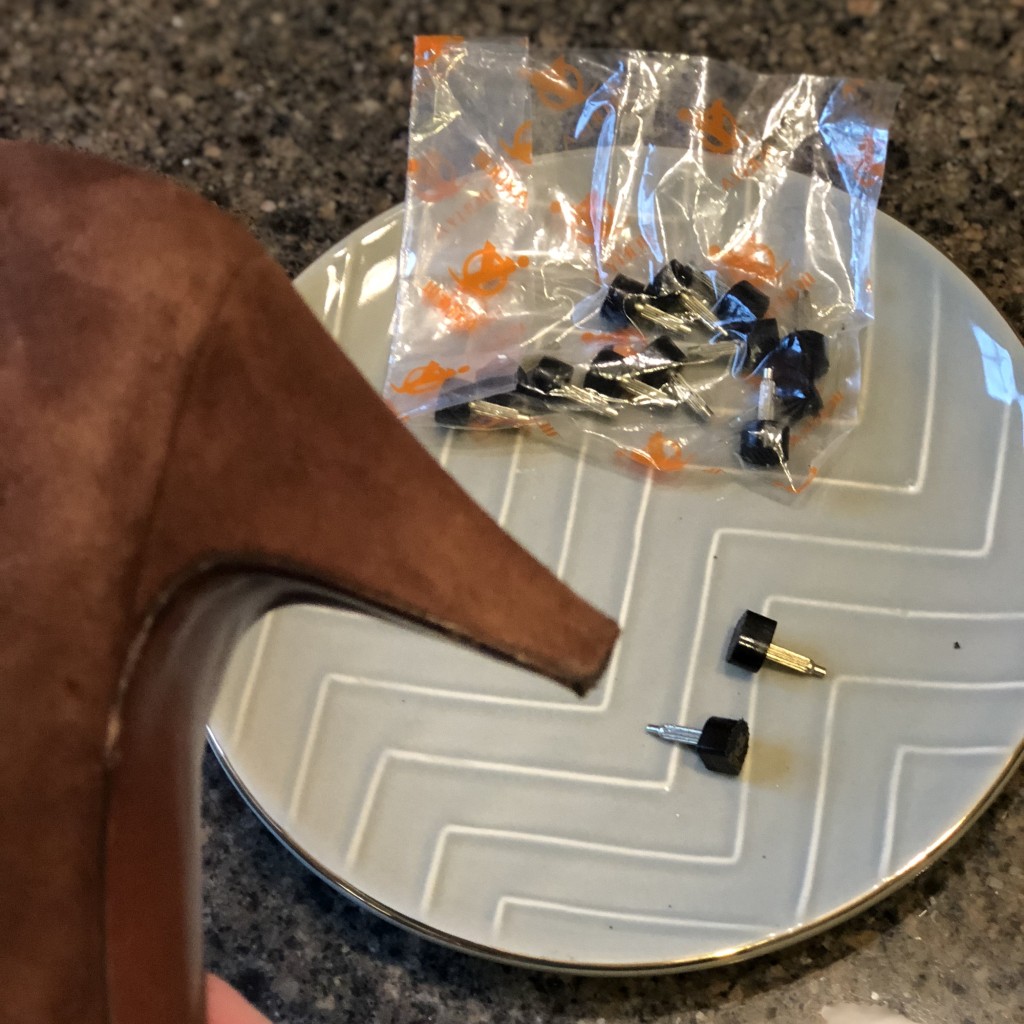 Using pliers I pried out the damaged heel tip. Sometimes it can be a little difficult, but with some effort they usually give way. Using a small hammer, I tapped in the new tip.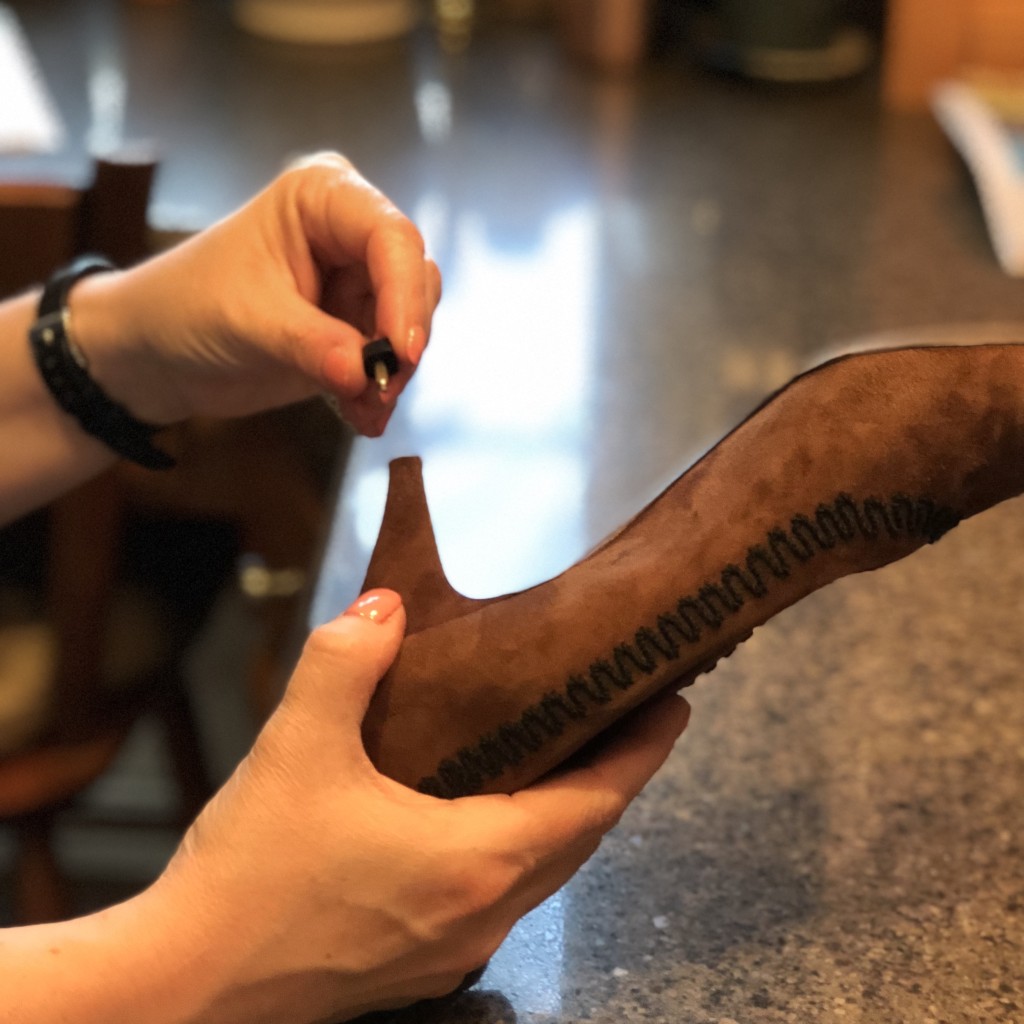 To make them even, I removed the other one so the tips would match. Fendi is a very well known Italian designer brand and these shoes probably sold for about $800 in the 1980s.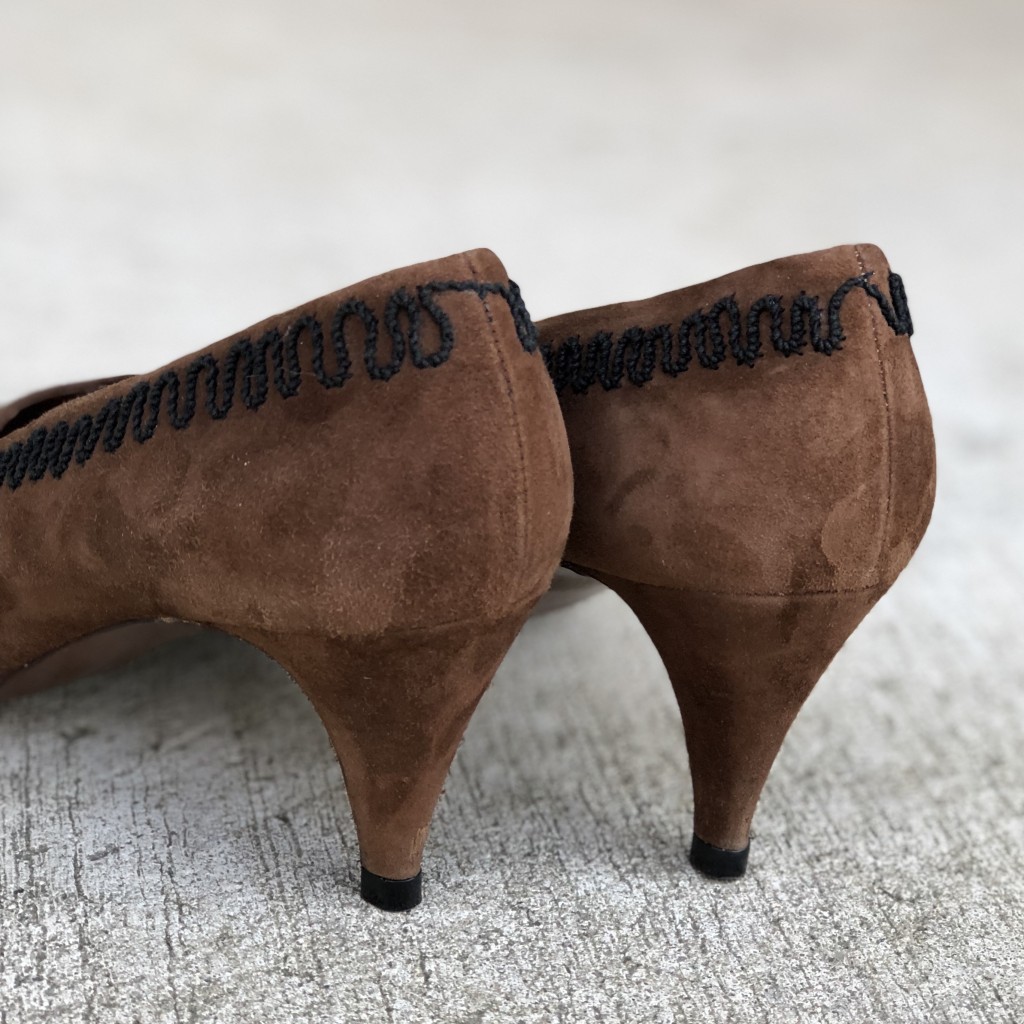 I saved about 99% on these iconic designer shoes!
With a little work and creativity you can turn some average thrifted finds into Goodwill gold!
From my closet to yours,
Kirsten
Flats: $7.47; Retail $30
Adidas sneakers: $7.47; Retail $80
Fendi heels: $7.47; Retail $800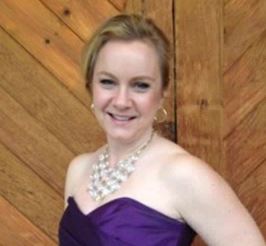 About The Blogger
Kirsten is a 40-something mom, wife and marketing professional. She loves all things crafty, tasty and fashionable, especially while being frugal. She enjoys hunting for treasures at her local Goodwill Keystone Area stores to decorate her home and wardrobe. Meet up with her at one of Goodwill's shopping events! Check the event pages for details.