Sometimes you find the "Pot of Gold" at the end of the rainbow when you least expect it. On a whim, I stopped at the Robesonia Goodwill store on my way home from work one day. I had been considering crafting a St. Patrick's Day blog post, but hadn't come across anything green worth blogging about. I had seen lots of green t-shirt and tank tops. Stores are now stocking summer wear, which is exciting since we are getting hit with snow again this week and many of us are dreaming of warmer weather.
On my last pass through the store, I came across this gorgeous silk ruffled tunic.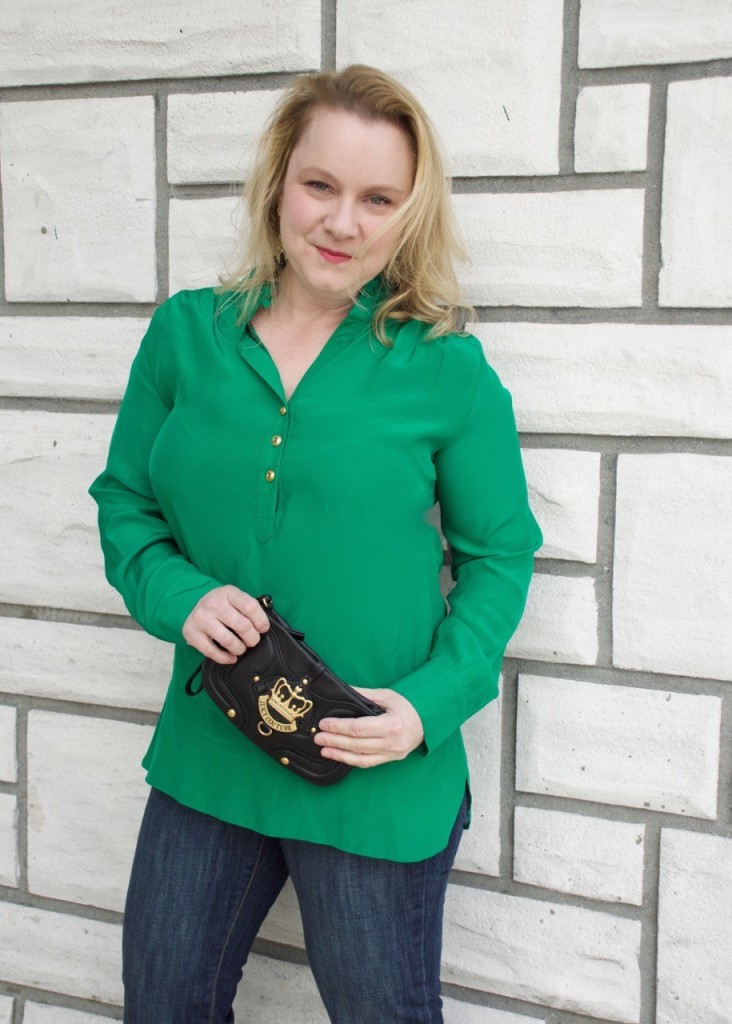 It was bright green and crafted of soft lightweight fabric, which makes it work for many different seasons. "Please let it be my size!" I thought. To my surprise when I looked at the tag, I noticed the original tags were still attached and its original price had been $238. The brand is Britt Ryan, which is new to me, but the details and fabric earmarked it as a higher end piece. I found my pot of gold!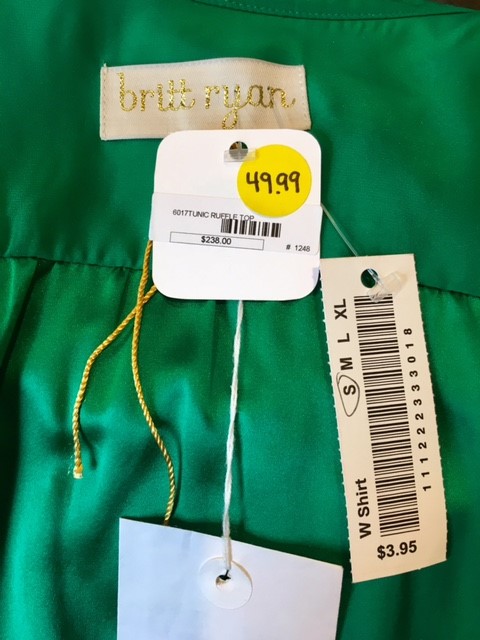 According to her website, "Britt Ryan creates an overall look that is fresh, feminine and luxurious. Offering styles in one of a kind signature prints and lavish European fabrics, all manufactured in NYC." They have signature stores in Boston's Back Bay and Georgetown's Book Hill as well as 300 other stores across the United States. I would have never heard of this designer if I hadn't found her blouse at my local Goodwill! It's great to find these small, exclusive designers, especially when I only paid $3.95 for this beauty!
I paired it with slim cropped dark jeans from Loft for $4.25.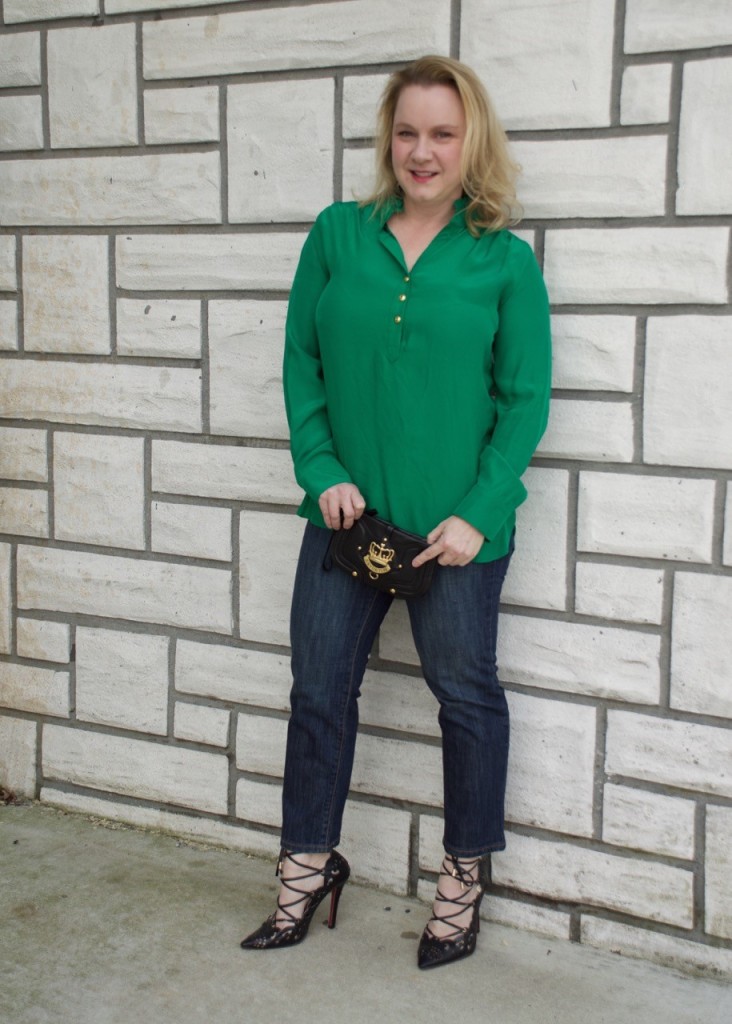 As I have said before, denim (in all its forms) is "in" for Spring 2017. The accessories included this sleek wristlet from Juicy Couture. The soft leather and golden details add to the lux feel of the whole outfit. I paid $6.00, but the retail on this piece was $128. For footwear, I added these laser-cut, lace-up shoes from DijiGirls.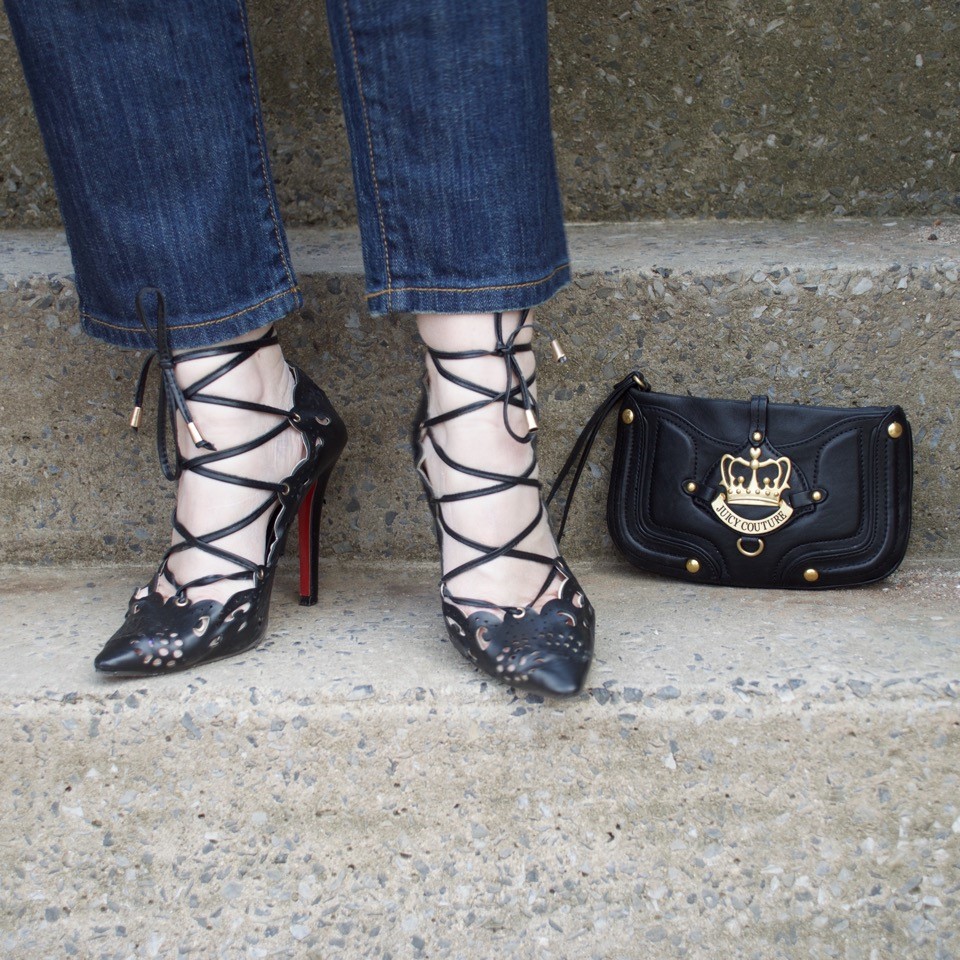 The lace-up trend has been popular on and off for years and I have seen lots of flats now featuring this detail lately.
For fun, I stopped by my favorite local watering hole (appropriately called "Shades of Green") for an on-location shoot.
If you happen to stop by, tell the owners that, "Kirsten sent you" and have a pint of beer for me! Slàinte!
Blouse: $3.95
Jeans: $4.25
Wristlet: $6.00
Shoes: $6.97
Total: $21.17
From my closet, to yours…
Kirsten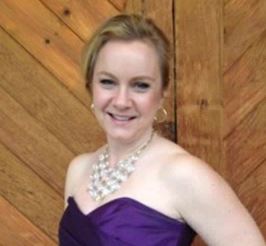 About The Blogger
Kirsten is a 40-something mom, wife and marketing professional. She loves all things crafty, tasty and fashionable, especially while being frugal. She enjoys hunting for treasures at her local Goodwill stores to decorate her home and wardrobe. She is a stylist and volunteer for the fundraiser the Goodwill Runway Show, which is held every spring in Reading, PA.