St. Patrick's Day is coming up. And even if you're not Irish, you might celebrate by wearing green, drinking and eating green beverages and foods and saving green at Goodwill Keystone Area stores!
Visit Goodwill Keystone Area stores St. Patrick's Day, Saturday, March 17 to get 17% off your purchase of $25 or more! See details here.
While I didn't go overboard with the wearing o' the green, I am sporting a bright kelly green blouse from Michael Kors.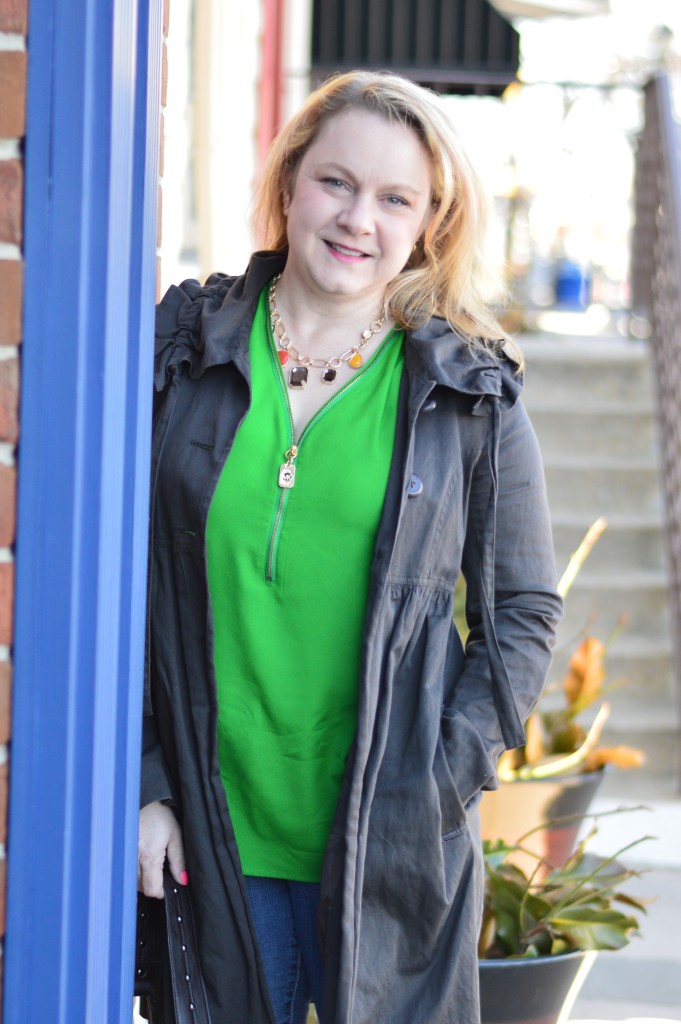 It features an adjustable gold zipper neckline. Similar styles are still available from online retailers for about $98, but I picked this up for just $3.95
My jeans are from Denizen, which is a brand by Levi Strauss.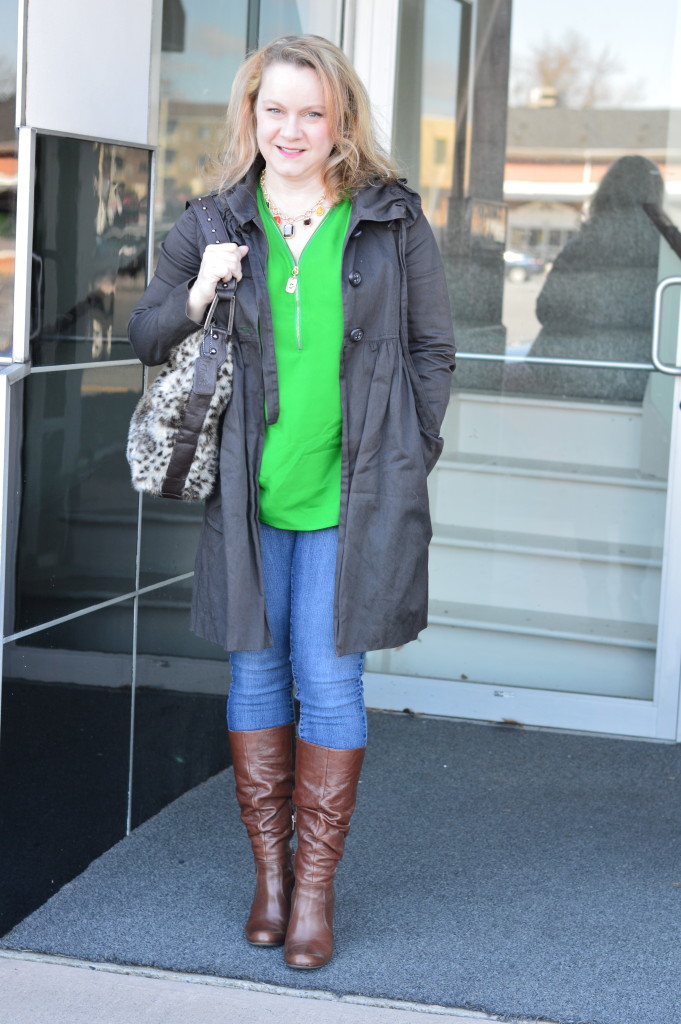 According to their website "Denizen means inhabitant: belonging to a community of family and friends. Denim is in our name, at the heart of our brand. DENIZEN® jeans come in a variety of fits and styles for today's active families. They offer remarkable value so everyone can look and feel fantastic. And they promise the quality craftsmanship and authentic style that Levi Strauss & Co. is famous for." These are the "Modern Skinny" fit. They are supposed to fit, flatter and keep their shape all day. So far so good for me! These are sold at Target and retail for about $29.99.
The jacket was a surprise find. I knew the label "Robert Rodriguez" was a quality find, so I didn't mind paying $7.50. With a little research I discovered this brown, cotton, ruffled trench coast probably retailed for around $500. Talk about saving some green!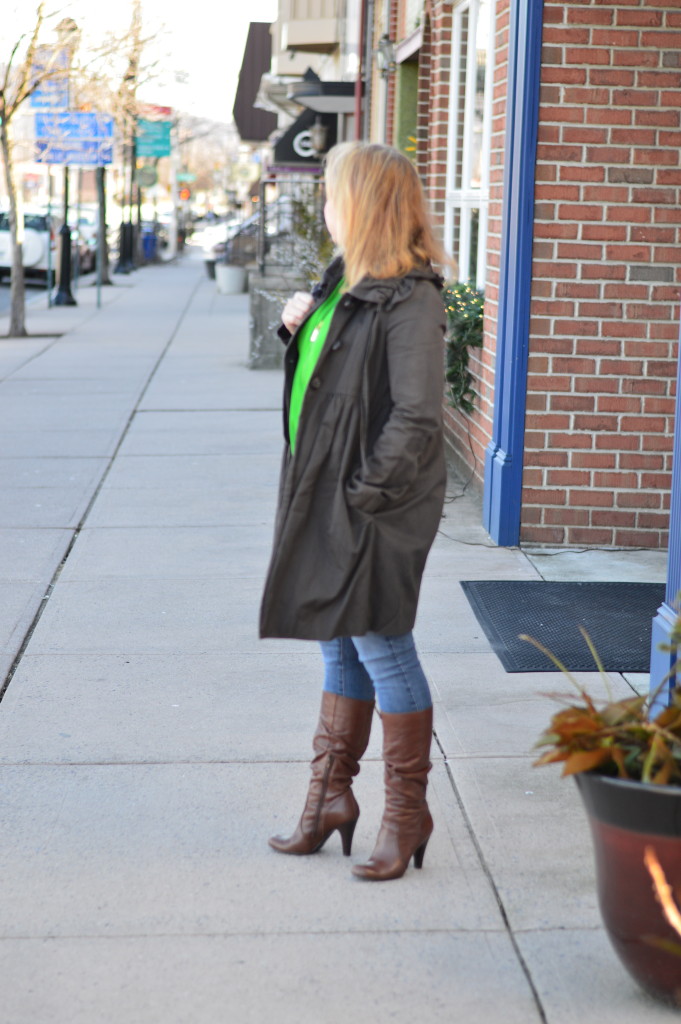 The Guess slouchy brown boots elevate this casual outfit with their stacked heel and slim fit.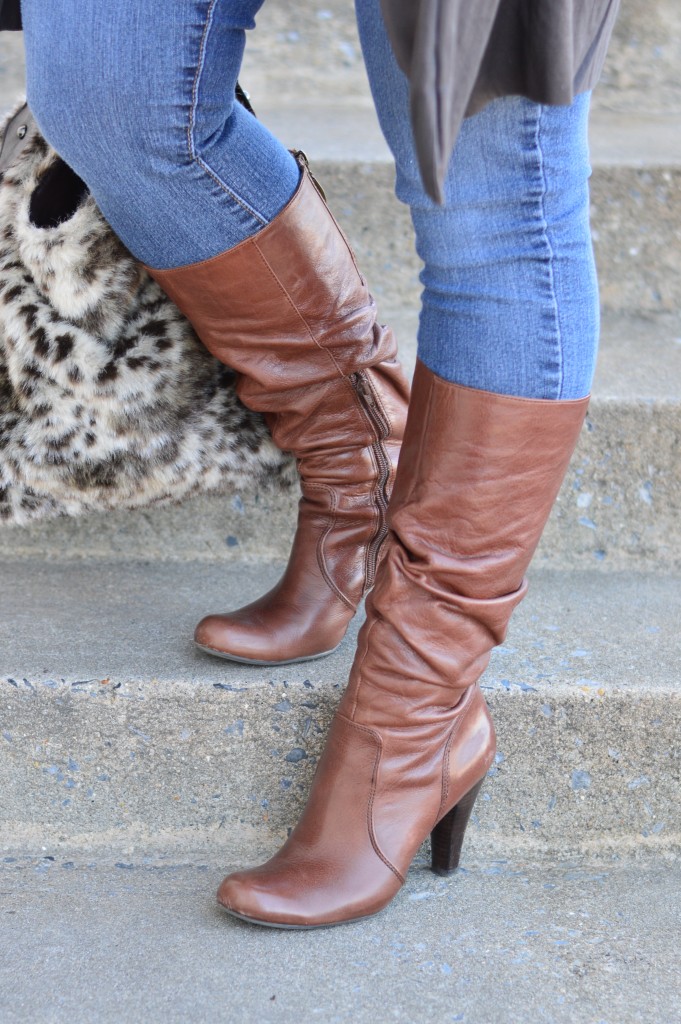 As for the bag, it is a fun faux fur bag by Carlos by Carlos Santana. Yes, Carlos Santana the musician. Who knew he likes to design women's shoes and accessories???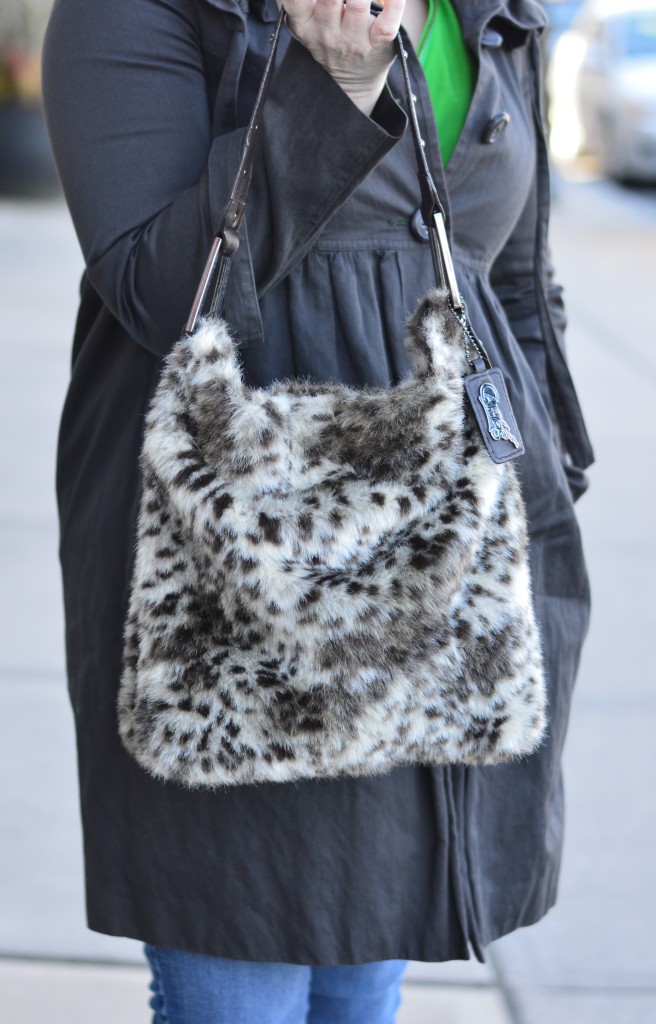 It adds a playful feel and texture. It sold for about $79 when new. Lastly, to add some bling, a Lia Sophia gold, jeweled necklace adds some sparkle.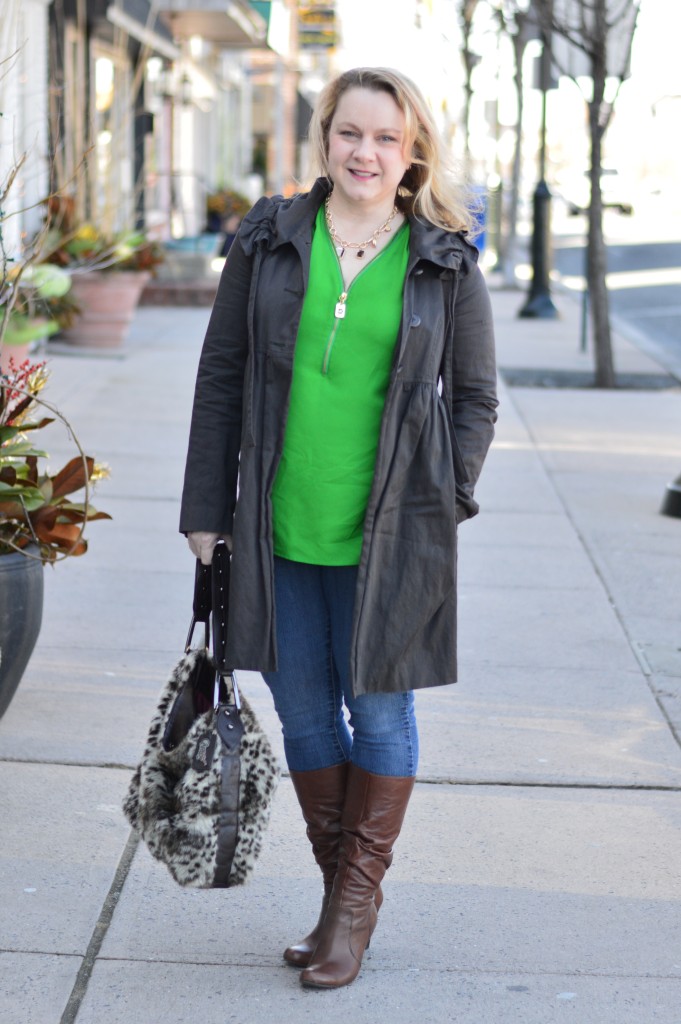 With Goodwill Keystone Area, you can dress festively for whatever holiday comes your way and save a lot of green!
Blouse: $3.95
Jeans: $5.50
Jacket: $7.50
Necklace: $3.97
Bag: $4.97
Boots: $9.97
Total: $35.86
Retail estimate: $825+
From my closet to yours,
Kirsten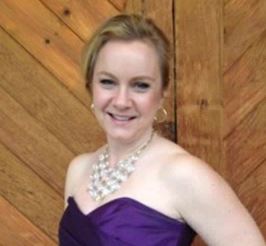 About The Blogger
Kirsten is a 40-something mom, wife and marketing professional. She loves all things crafty, tasty and fashionable, especially while being frugal. She enjoys hunting for treasures at her local Goodwill Keystone Area stores to decorate her home and wardrobe. Meet up with her at one of Goodwill's shopping events! Check the event pages for details.