I was originally planning to use this sweater as an "Ugly Christmas Sweater" blog post, but after seeing it styled and photographed, it is way too cool to be considered "ugly." I have a few more (shall we say "festive"?) sweaters to share with you on a later post.
But let me back up a moment – I'd like to introduce you to the first male model on my blog: my friend Rich!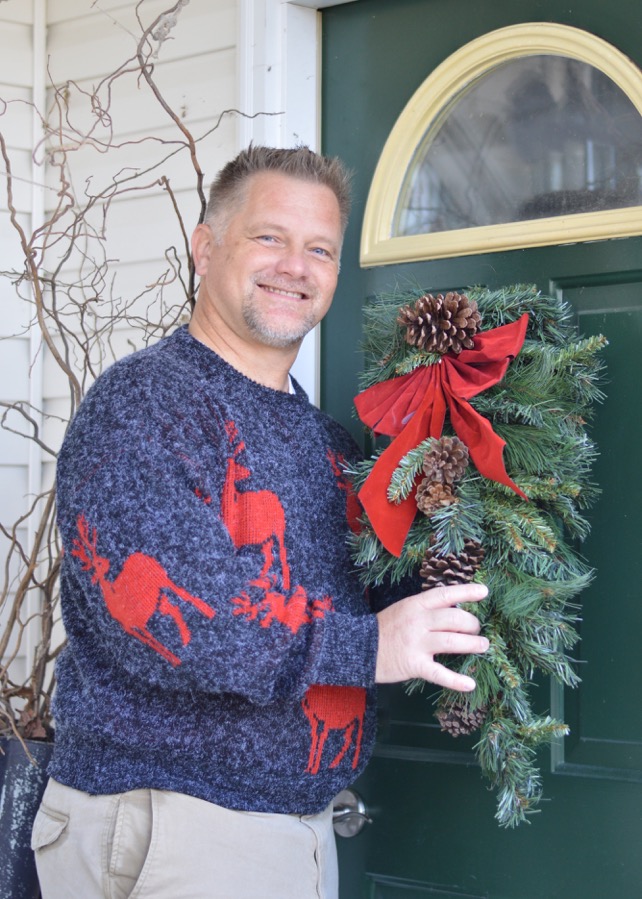 He and I share a love of thrifting and he often tags me in his posts on Facebook with the great items he has found at Goodwill Keystone Area stores. He also attends the annual Goodwill Runway Show to support his sister, who is one of the models.
I offered Rich the chance to model this lovely vintage 80s wool and acrylic sweater and he jumped (or should I say pranced) at the chance.
The red, black and grey knit sweater by Campus is perfect for the holidays, and despite its age, it looks modern and festive. I did a little research on the brand and discovered it was a menswear company that started in 1922 as the Campus Sweater Company in Cleveland, Ohio. They produced a wide variety of men's sporty clothing, but were best known for their sweaters and casual shirts. At one time, Campus was the largest producer of men's casualwear in the USA.
While most of the time I blog about women's fashions and accessories, Goodwill stores are filled with men's, teen's and children's clothing as well as home goods. I found this classic sweater at a Goodwill Outlet for just about a dollar and Rich told me his khakis were also Goodwill finds.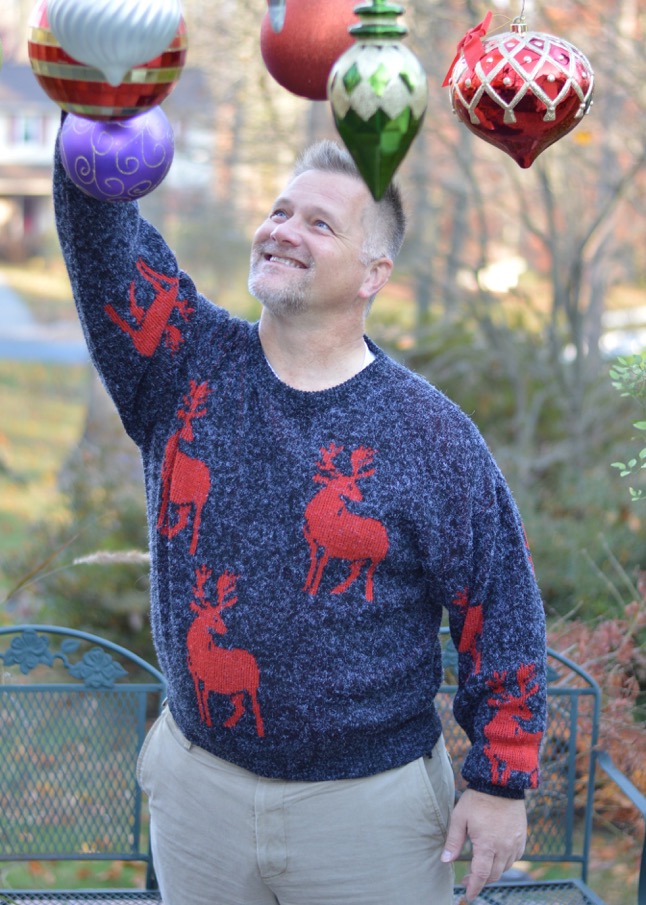 If you are on the lookout for holiday goods or fashions, be sure to start shopping now! Cute and "ugly" holiday sweaters will get snapped up quickly as we get closer to Christmas. Goodwill Keystone Area stores are starting to load up their aisles with holiday merchandise, so shop early for the best selection!
Sweater: $1.00
Total: $1.00
Kirsten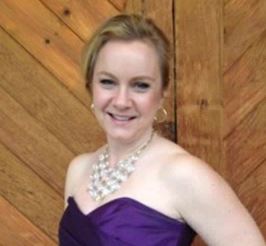 About The Blogger
Kirsten is a 40-something mom, wife and marketing professional. She loves all things crafty, tasty and fashionable, especially while being frugal. She enjoys hunting for treasures at her local Goodwill stores to decorate her home and wardrobe. She is a stylist and volunteer for the fundraiser the Goodwill Runway Show, which is held every spring in Reading, PA.