In a prolog about this post: My original idea was to use a bunch of roses as a prop. Roses before Valentine's Day are thrifty, so I treated myself. In the end, the thorns ended up being a literal thorn in my side (and hand) as I carried them around, trying to make the photos look festive. I will spare you those photos…
My last post featured a dramatic red and black floral dress, which I think had a fun vintage Valentine style. But what if you're a more casual dresser? Or maybe you just want to shop your closet and find something appropriate for Valentine's Day? I rely on my classic standbys of mixed prints, a blazer, and jeans. You can go wrong on Valentine's Day (or any other day be it a workday, a weekend, or a random Tuesday afternoon) with these essential pieces.
A standard wool blazer is a wardrobe staple that will take you from work to play from day to night. I loved this rose-colored Talbot's version when I saw it on the rack.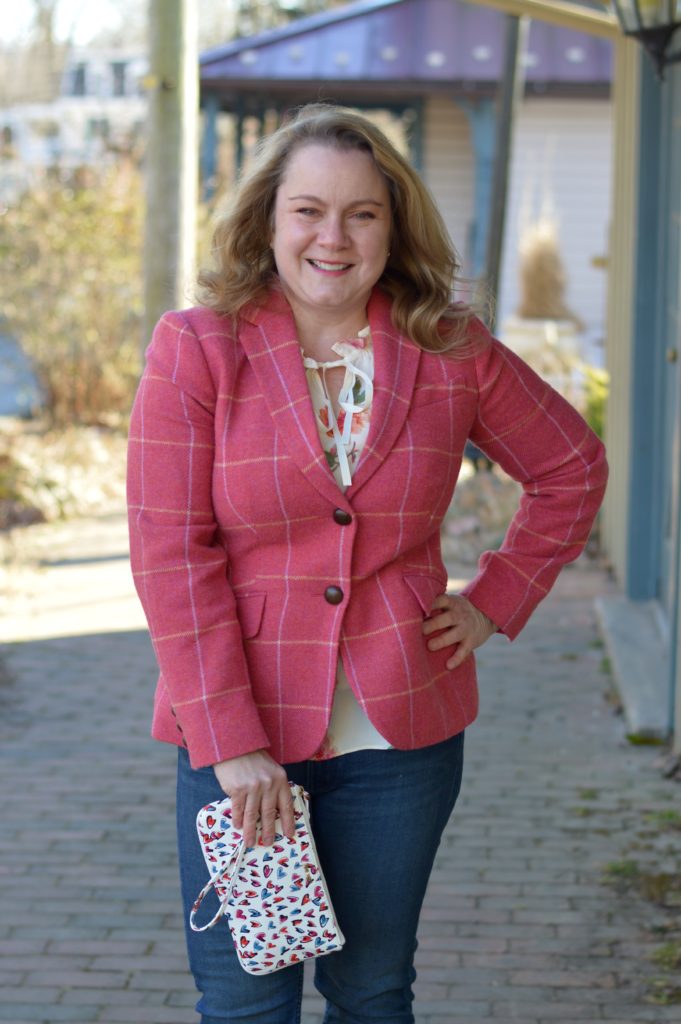 Its bright color jumped right out at me, and the subtle windowpane plaid and fitted silhouette made me immediately add it to my cart. (Goodwill: $8.49; Retail $189) I started forming an idea in my mind of how I would style it and headed to the blouses.
I wanted a piece that could transition into spring, so I looked through the sleeveless blouses and honed in on this creamy, floral one from Violet + Claire.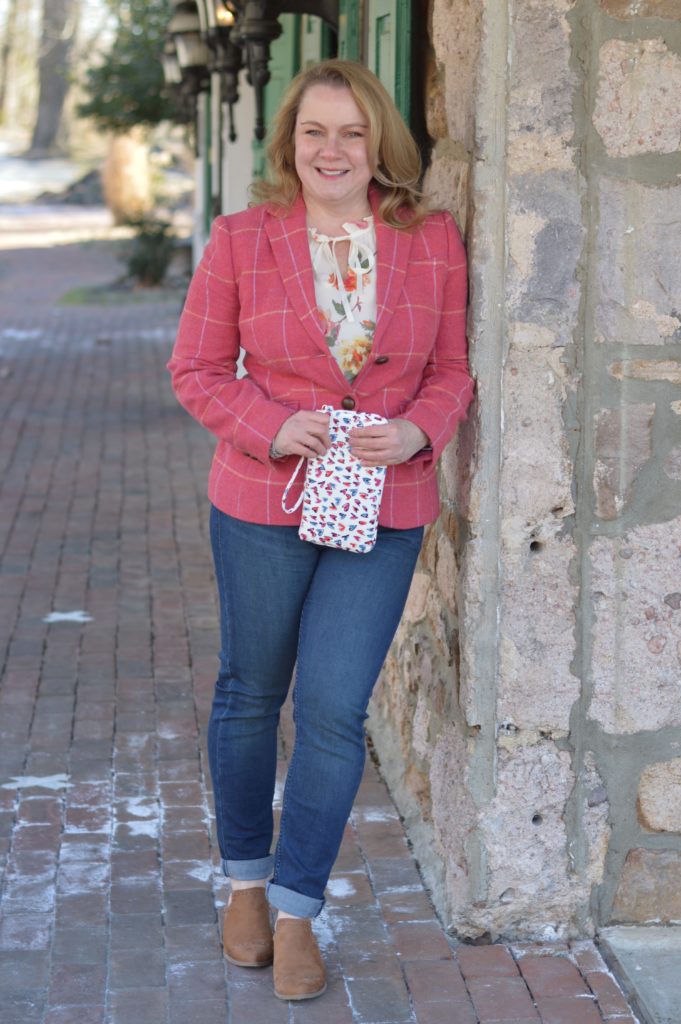 It was a brand I am not familiar with, so a quick internet search revealed that "Violet + Claire was founded in 1985 and creates the quintessential chic blouse for every woman. They always offer to their customer's wardrobe staples that are effortless and utterly modern." I liked it, it coordinated well with the jacket, and I was sold on their fashion mission statement, so in the cart, it went. (Goodwill: $4.95; Retail: $28).
To give the outfit a casual vibe, I decided to go with jeans. And I lucked out finding this new-with-tags pair from Calvin Klein.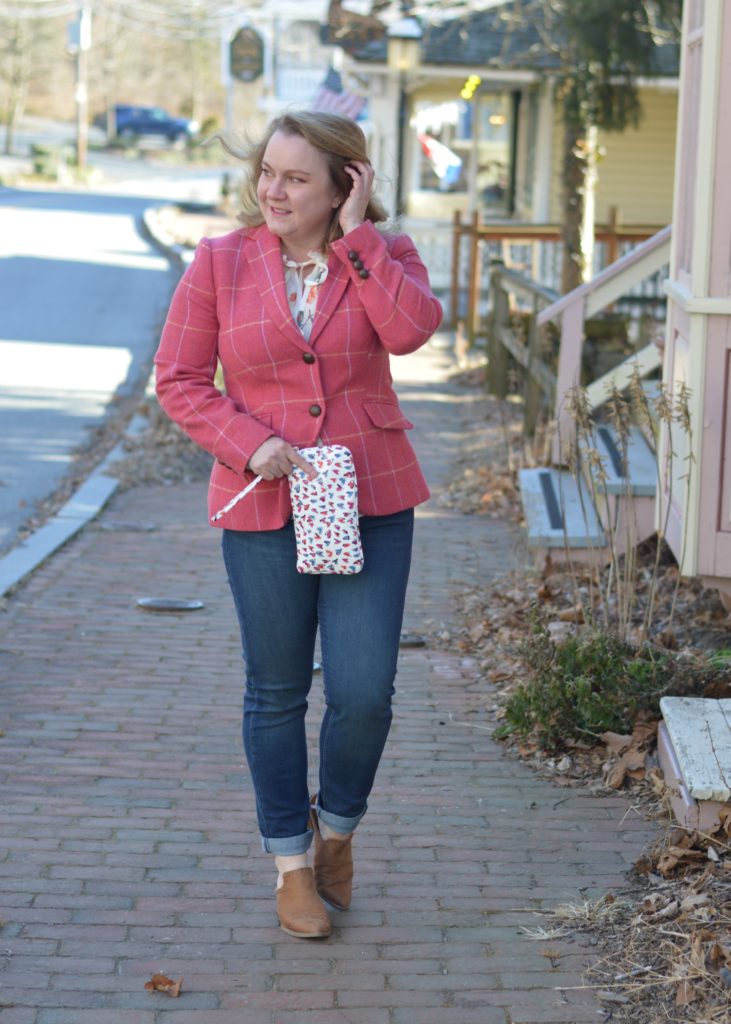 The cut is "Slim Boyfriend" ad they fit a little looser than the skinny jeans I have typically been wearing. They retailed for $79, but Goodwill Keystone Area's price was $6.95.
Accessories included a new-with-tags heart-print clutch from Nine West (which I've featured before).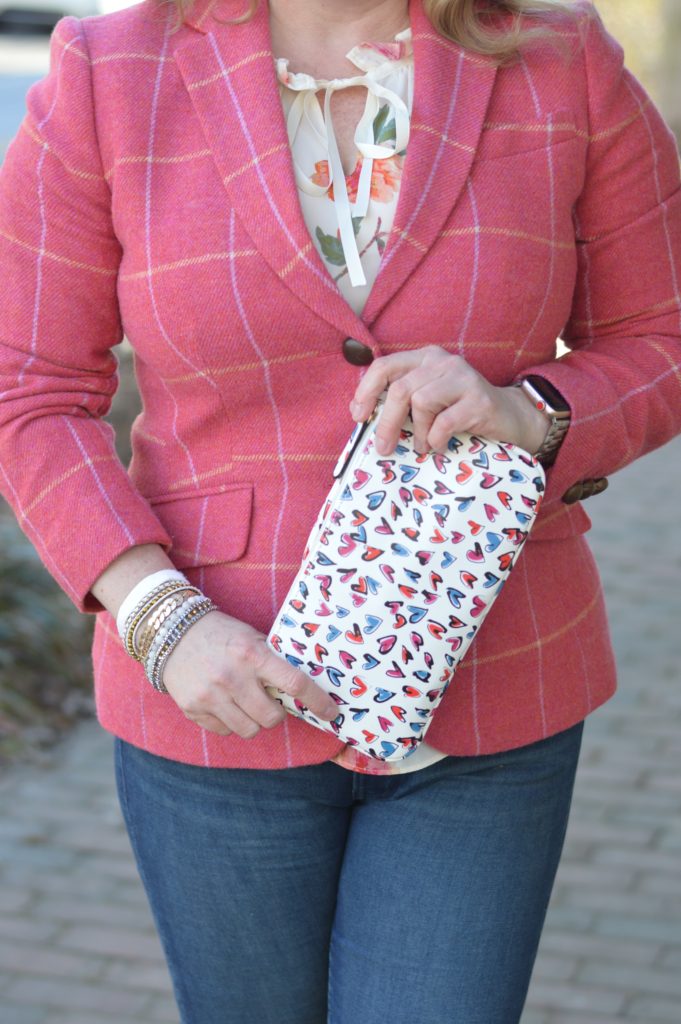 (Goodwill: $3.99; Retail: $35) and a stunning Victoria Emerson leather Boho Cuff bracelet. You can find very similar ones on her current website for $58. I had found this pretty piece for $5.00 at the Goodwill Keystone Area boutique in the Phoenixville, PA location. Do yourself a favor and stop by – it's like shopping at a trendy, high-end store with Goodwill prices!
I could have searched for cute pink or red booties or flats, but decided not to go overboard on the rosy romantic theme and chose a pair of neutral studded, faux leather "Christa" mules from Universal Thread, a Target brand.
They retailed for $44 when new, but my Goodwill price was $7.47. Not bad!
In the end, the cost of my casual Valentine look was $36.85, which I imagine is well under the cost of a dozen red roses on Valentine's Day. Wrap yourself in a bouquet of rosy hues and call it a day – no thorns involved – just great prices and the knowledge you are supporting your community.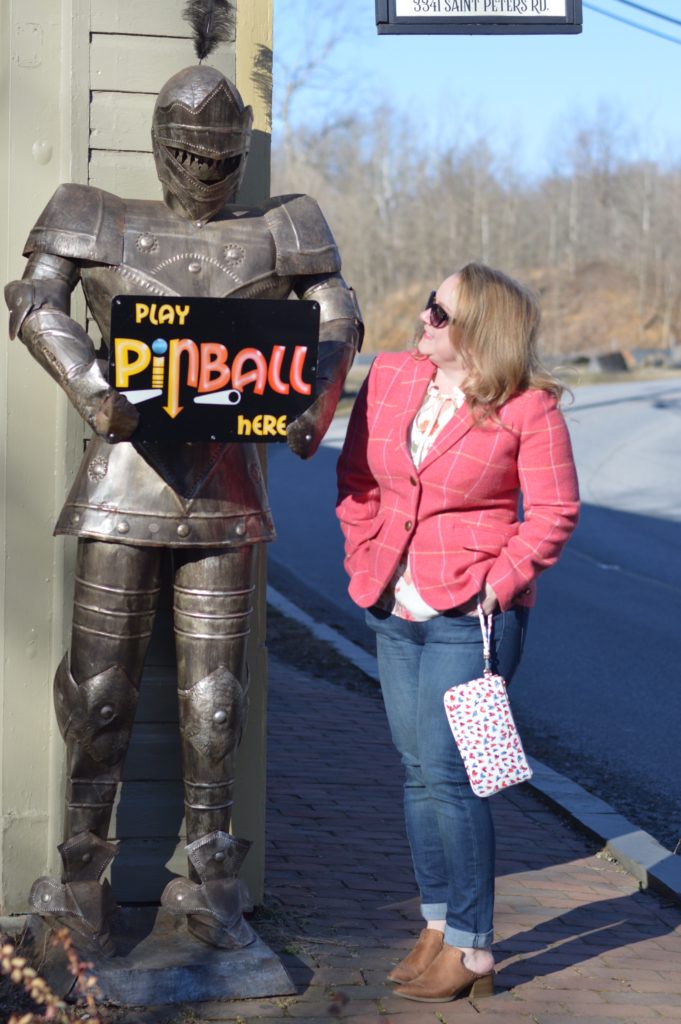 From my closet to yours,
Kirsten
Jacket: $8.49
Blouse: $4.95
Jeans: $6.95
Clutch: $3.99
Bracelet: $5.00
Shoes: $7.47
Total: $36.85
Retail: $433+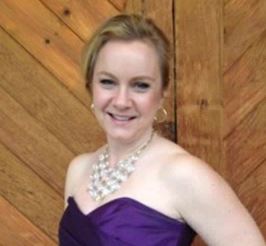 About The Blogger
Kirsten is a 40-something mom, wife and marketing professional. She loves all things crafty, tasty and fashionable, especially while being frugal. She enjoys hunting for treasures at her local Goodwill Keystone Area stores to decorate her home and wardrobe.