Times have changed. Check out the Prom Pop-Up Boutique.
Prom time is just around the corner! Don't spend a fortune on a dress that might only get worn for one night! Save some cash to spend on a beautiful hairstyle, a mani/pedi or maybe a limo ride to the event. Or for college. Visit your local Goodwill Keystone Area Goodwill to find a one-of-a-kind dress!
Dresses have evolved so much from when I went to proms in the 1980s. Styles now can be long or short, and very chic and stylish. But, I'm sure we thought that about our selections too, in the 80s. There shouldn't be any metallic green lamé dresses in our boutique, but maybe you like a vintage look. And we can help you with that too.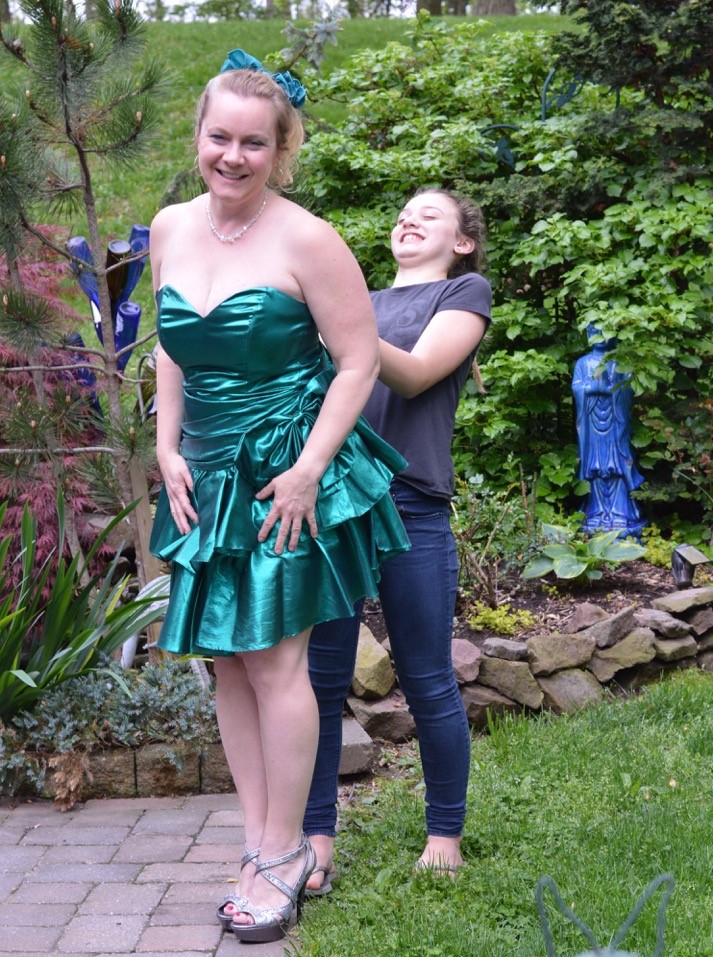 Or if you don't have any teenagers, but you might need a formal or semi-formal gown for a spring or summer wedding (think bride (we do have wedding dresses!), guest or mother-of-the-bride or groom), please stop by and see the special collection of gowns that we have acquired from several local Goodwill stores.
Join us Thursday, March 23 at the Goodwill in Morgantown from 4 to 7pm. We'll have a wide selection of formal dresses, prom gowns and accessories. And I will be on hand to help you shop for just the right outfit and offer tips on styling trends. We'll even have a make-up artist on hand Stop by and enter to win a Goodwill gift card! Hope to see you there!
EXCLUSIVE OFFER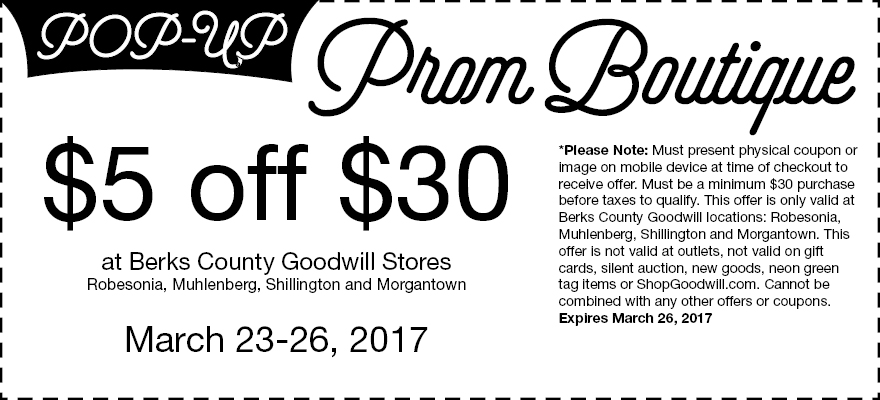 From my closet, to yours…
Kirsten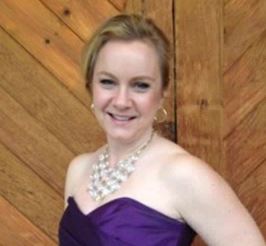 About The Blogger
Kirsten is a 40-something mom, wife and marketing professional. She loves all things crafty, tasty and fashionable, especially while being frugal. She enjoys hunting for treasures at her local Goodwill stores to decorate her home and wardrobe. She is a stylist and volunteer for the fundraiser the Goodwill Runway Show, which is held every spring in Reading, PA.