Maybe you or someone you know has already purchased a prom dress for later this spring. If not check the racks at your local Goodwill Keystone Area store for a unique and affordable option. Many times people buy items like fancy formal-wear, shoes and clutches to only use them once and then end up donating them to Goodwill. Today I'm highlighting a few perfect Prom accessories that will set you apart and make you stand out.
Staring at the top, you might need some bling. Things have changed since my day (I went to the Prom in the 80s), but I still see girls sparkling and shining on their special night. These silver rhinestone chandelier earrings will help you trip the light fantastic without breaking the bank. They were just $1.97!
If your dress has an ornate beaded neckline, you obviously don't need these, but statement necklaces never seem to go out of style.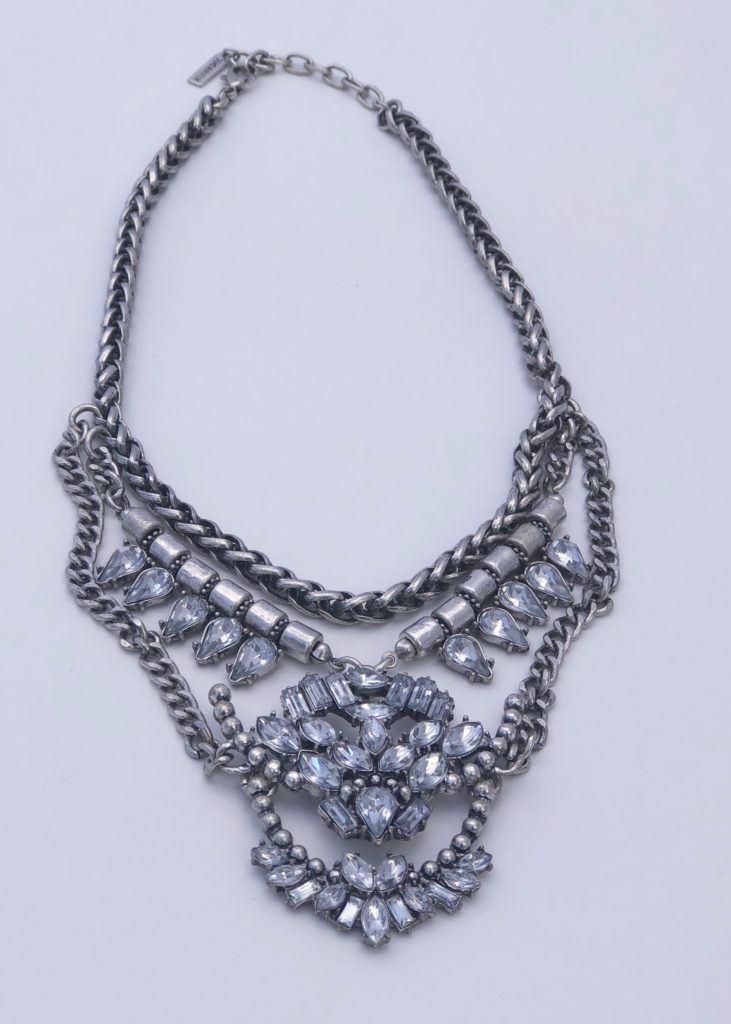 While these have a vintage feel, they are both brand new. The silver one was found new-with-tags from Sugar Fix by Bauble Bar from Target. It retailed for $36.99, but I picked this up for just $9.97. It is well made and besides making a statement on Prom night, it would also elevate a classic jeans and t-shirt look for everyday. The gold and pastel jeweled necklace (found for $5.97 with matching earrings) would look fantastic with a black dress. Add a gold clutch and shoes and you are out the door.
Speaking of clutches, here are two truly vintage options.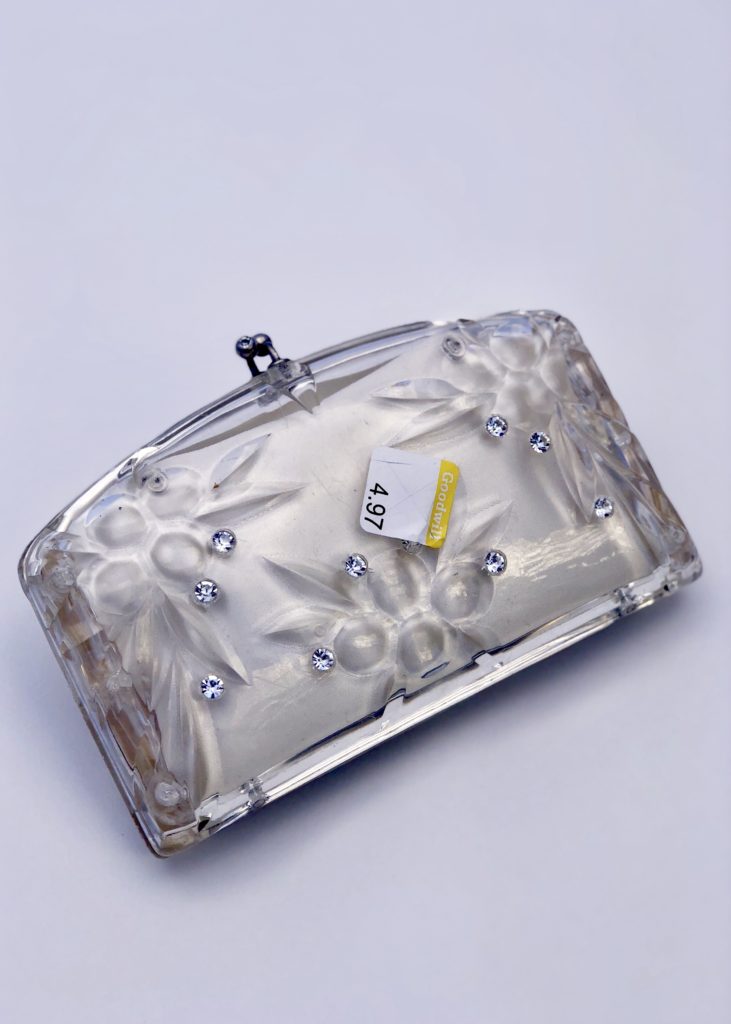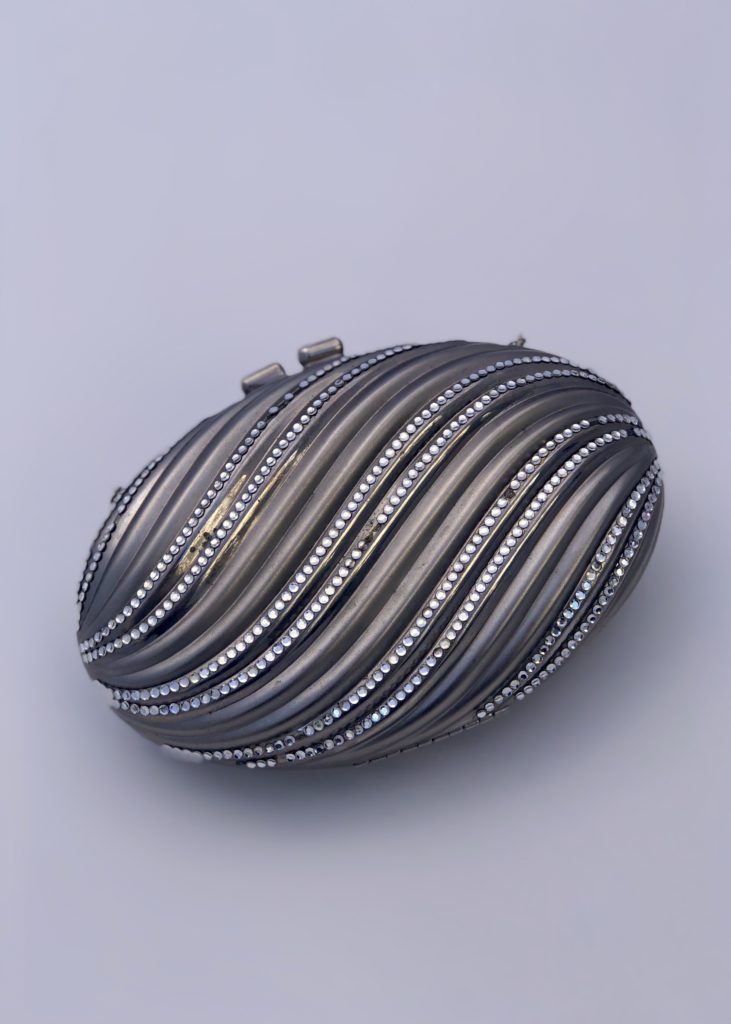 They were both $4.97. The clear Lucite one with inlaid rhinestones is probably from the 1960s. The silver and rhinestone metal clutch has a longer strap inside to be able to slip it over your wrist.
Finally, just like Cinderella, you'll need some amazing shoes to dance the night away. I've showcased the silver Guess platform heels at New Year's.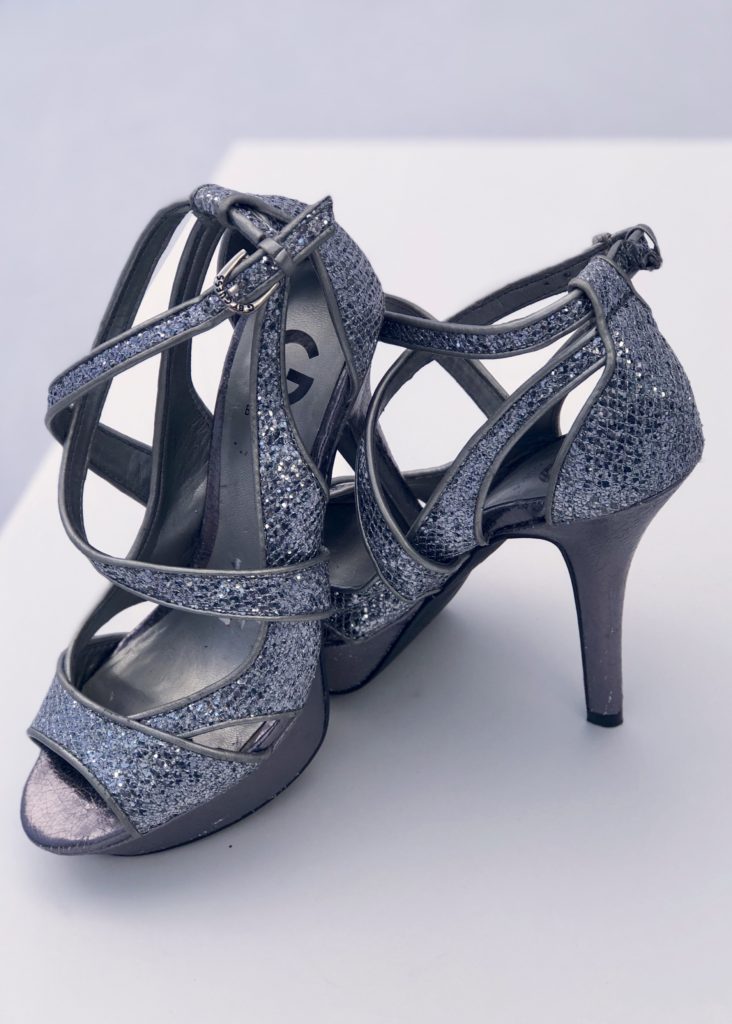 They originally sold for $99, but were just $6.97 at my local Goodwill.
The Badgley Mischka gold strappy heels were a shoe lovers dream find.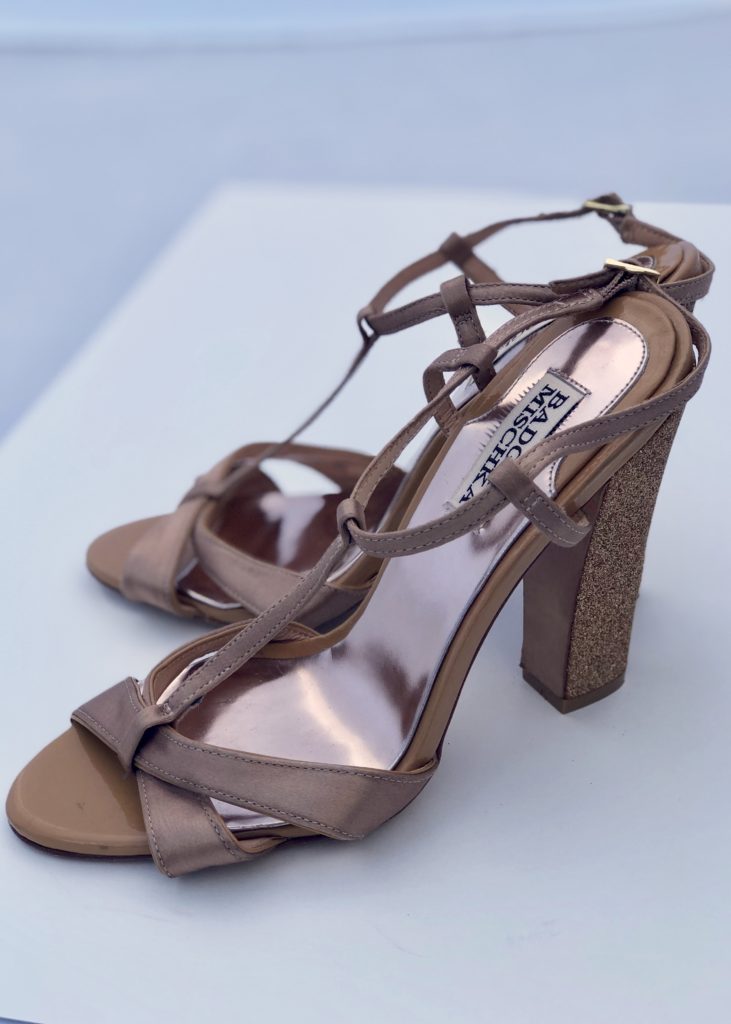 New, they would have sold at stores like Nordstroms or Lord and Taylor, for around $245. My cost: $9.97. Not a bad deal.
Visiting your local Goodwill Keystone Area store to look for vintage or unique pieces to finish your Prom look is a great way to save money – spend the rest of your budget on a fabulous hairstyle or professional make up!
From my closet to yours,
Kirsten
Earrings: $1.97
Silver necklace: $9.97
Gold necklace (set): $5.97
Lucite clutch: $4.97
Silver clutch: $4.97
Silver heels: $6.97
Gold heels: $9.97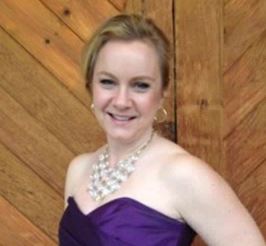 About The Blogger
Kirsten is a 40-something mom, wife and marketing professional. She loves all things crafty, tasty and fashionable, especially while being frugal. She enjoys hunting for treasures at her local Goodwill Keystone Area stores to decorate her home and wardrobe.