Sometimes a simple, monochromatic look speaks volumes over a bold pattern or print. Pink is a color that has definitely grown on me over the years. I wear all shades of pink now, not to the point of looking like Elle Woods in Legally Blonde, but I enjoy the rosy hue to brighten my wardrobe.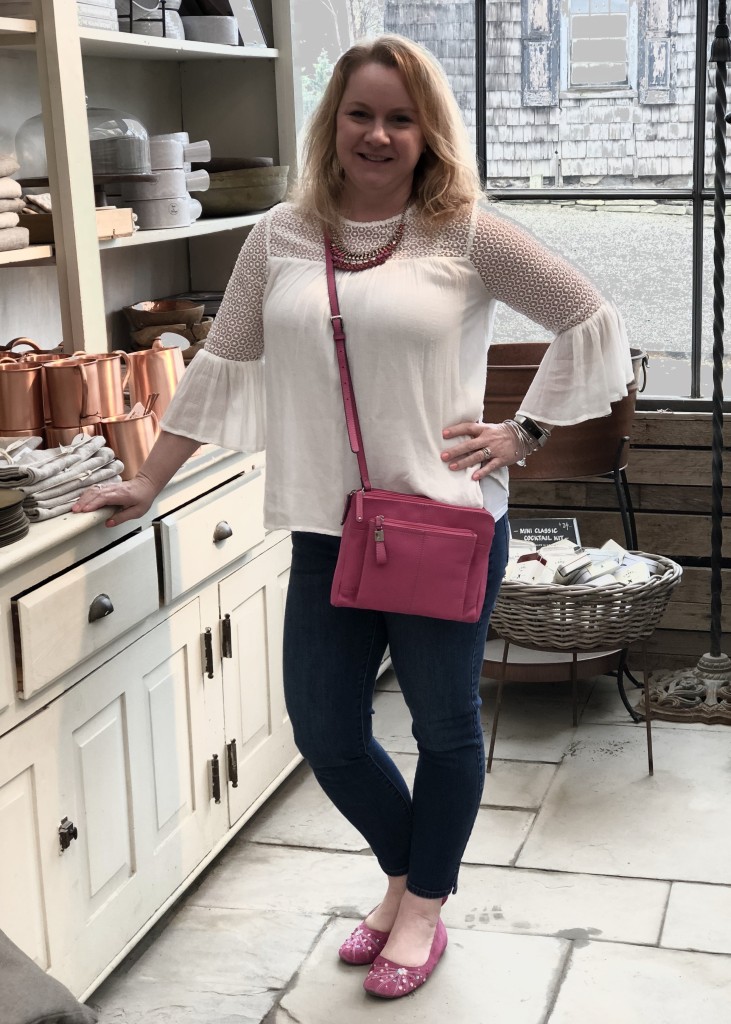 This outfit started with the comfortable-as-slippers pink suede Sam Edelman embellished flats.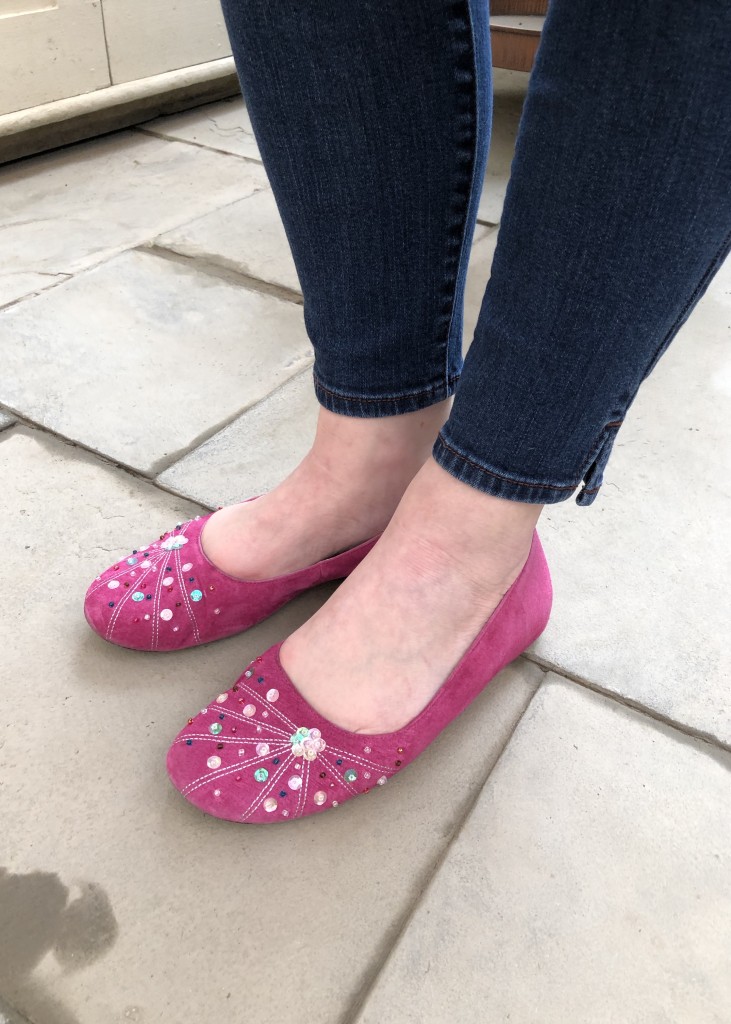 I love these shoes and they enliven whatever outfit I wear them with. At $6.97 they were a real bargain since they retailed for approximately $100 when new.
The second layer of pink was the Tignanello leather cross body bag, which is perfect for shopping or traveling.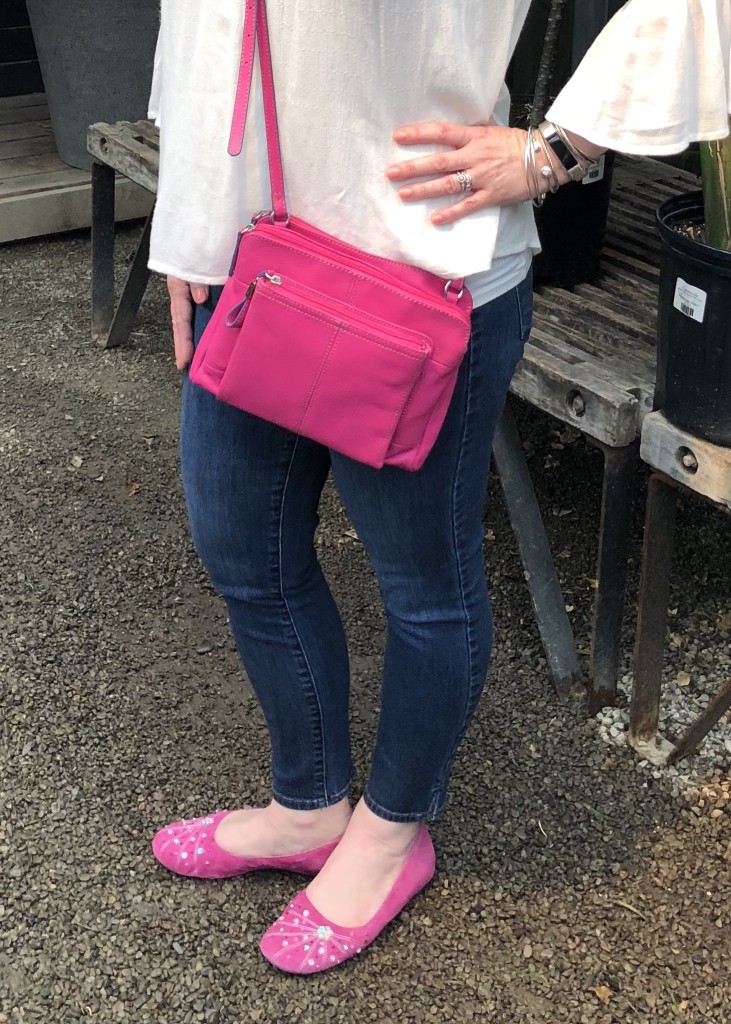 It has pockets for credit cards, cash and my ID and just enough room for a lip gloss (pink, of course!) my phone and my keys. This was also $6.97 and retailed for about $90.
While traveling I love to visit other Goodwill locations and I picked up this gorgeous Loft statement necklace at a Goodwill store in Rochester.
I would rather purchase an addition to my wardrobe instead of a souvenir so I can remember where I've been every time I wear it.
The gauzy, statement-sleeved and lace boho blouse from Gap was the perfect base for the pops of pink.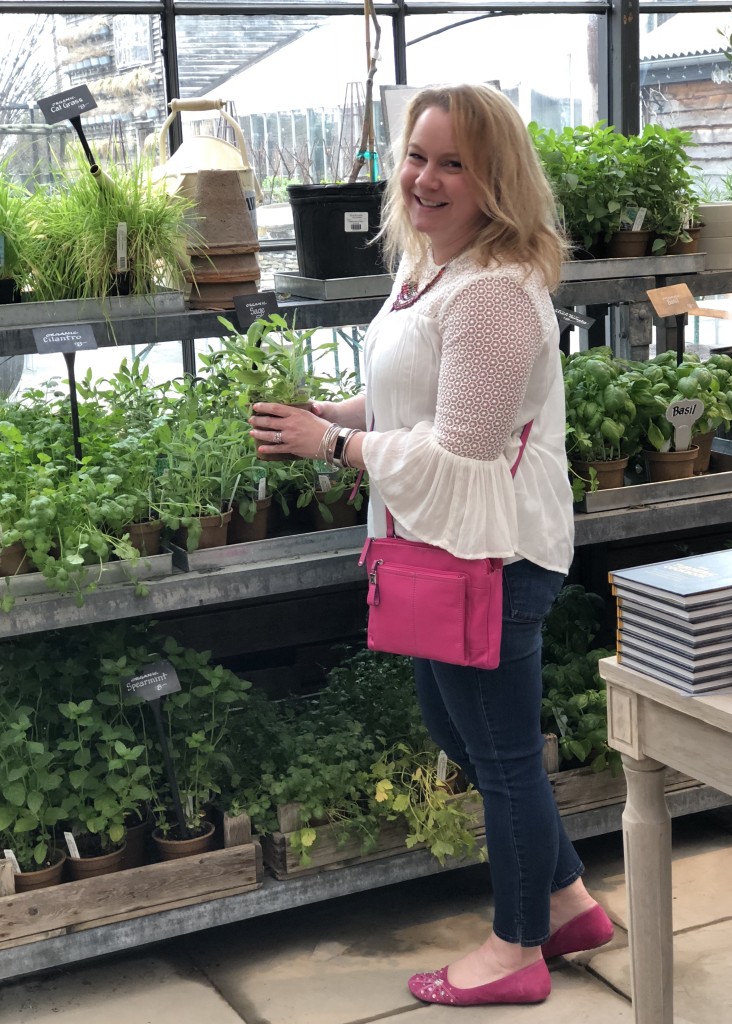 Ruffled or bell sleeves are a trend that is still going strong and I'm happy to be finding those styles in my local Goodwill. This was only $4.50 and will be a nice addition to my spring/summer closet. I saved about 90% off the original price of $49.
The White House Black Market jeans (they do sell other colors than black and white!) were a nice ankle-length fit so my shoes can take center stage.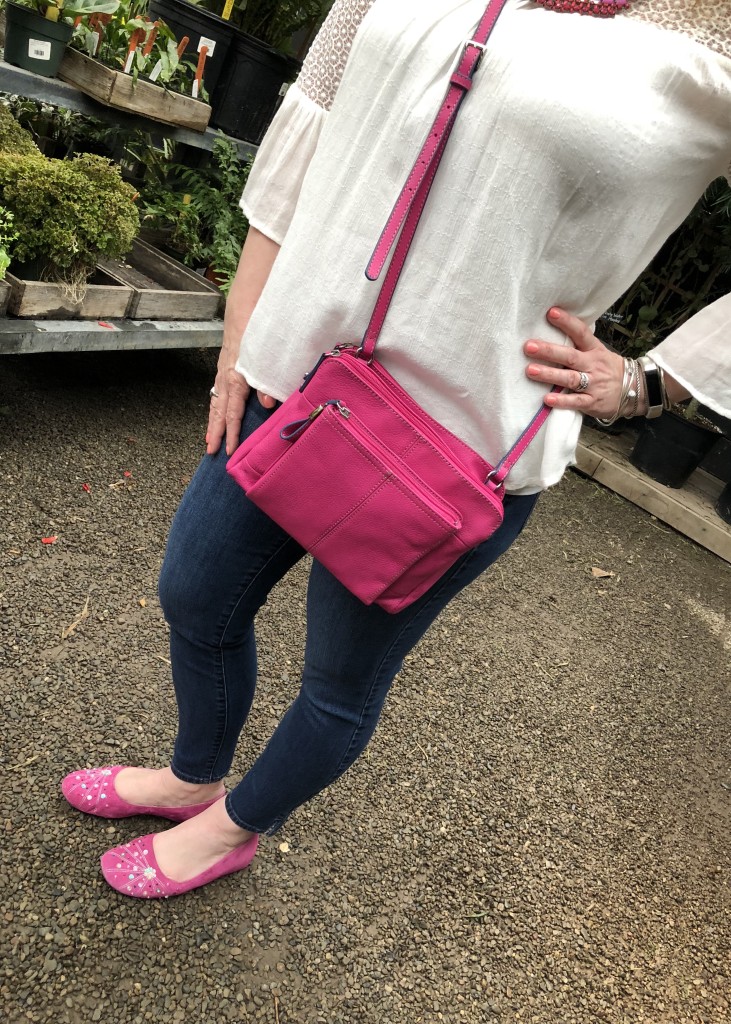 They retailed for $80, but I snagged these at my local Goodwill store for just $5.50.
Picking one color while keeping the rest neutral is one way to make your outfits easily comes alive. Choosing bright and colorful accessories at Goodwill Keystone Area stores will add springtime pop to your wardrobe without breaking the bank.
Pants: $5.50
T-Shirt: $4.50
Bag: $6.97
Shoes: $6.97
Total: $23.94
Retail Estimate: $330
(Necklace: $11.99 from Goodwill in NY – Retail: $60)
From my closet to yours,
Kirsten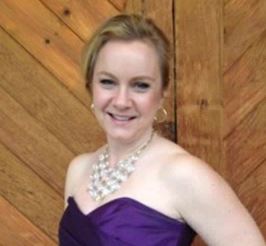 About The Blogger
Kirsten is a 40-something mom, wife and marketing professional. She loves all things crafty, tasty and fashionable, especially while being frugal. She enjoys hunting for treasures at her local Goodwill Keystone Area stores to decorate her home and wardrobe. Meet up with her at one of Goodwill's shopping events! Check the event pages for details.