Fall will be here any moment now. School is back in session, days are getting shorter and cooler, and my thoughts are turning to autumnal fashion.
I can still remember from my junior high days the thrill of going to the mall to look at the latest offerings from Gap (a gold standard in my teen years in the 80s), Esprit, and Bennetton. The popped collars, the pegged jeans (little did we know then that this trend would take on a life of its own as skinny jeans), and v-neck cable sweaters could all be seen in the hallways of my school. Bold colors, plaid patterns, and textured fabrics, including corduroy, are still among my favorite styles.
Luckily, Goodwill Keystone Area stores offer all these items and so much more. I decided to recreate a look from my teen years, but give it a modern spin, when I found these yellow suede, tasseled loafers from Coach.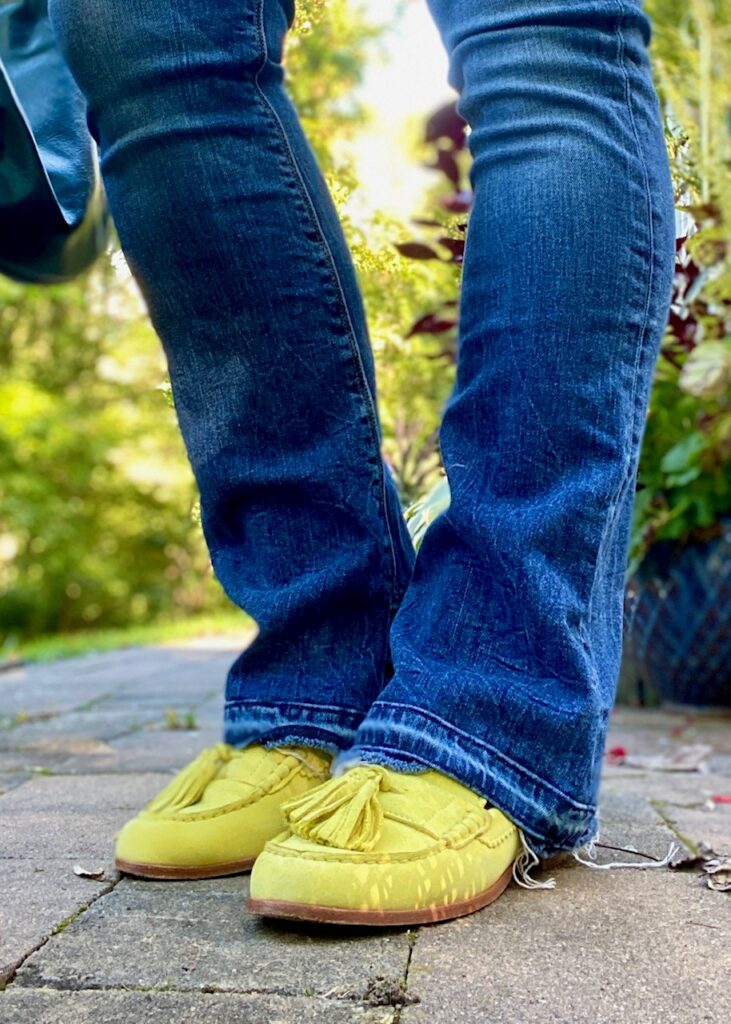 15-year-old Kirsten would have loved these as much as 48-year-old Kirsten does. They were a splurge at $19.99 (retail: $195), but they are timeless and will be a unique addition to my closet.
Since the shoes are a very specific color, I looked around for a sweater or blouse to coordinate with them. When I found the yellow plaid blouse, with front ruffled detail from Gap, I knew I had a winner.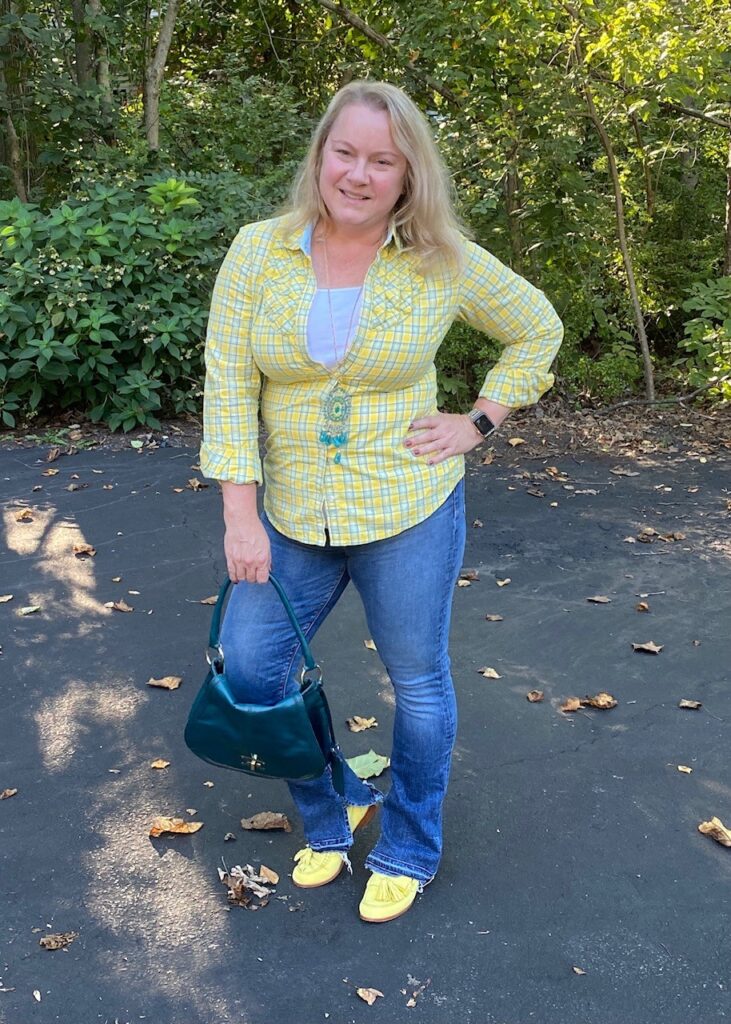 This piece would have also been an 80s-approved look. My cost was $4.99, retail was $69.
Instead of skinny jeans, I wanted a different silhouette so the Heartbreaker High Rise Bootcut jeans from Hudson were perfect. They have a unique cut hem that will look even better with heeled booties. Hudson is another premium denim brand I love finding at Goodwill. My cost was $7.25, but you can still buy this style for $185.
To finish off the outfit, I added a hunter green bag from Relic.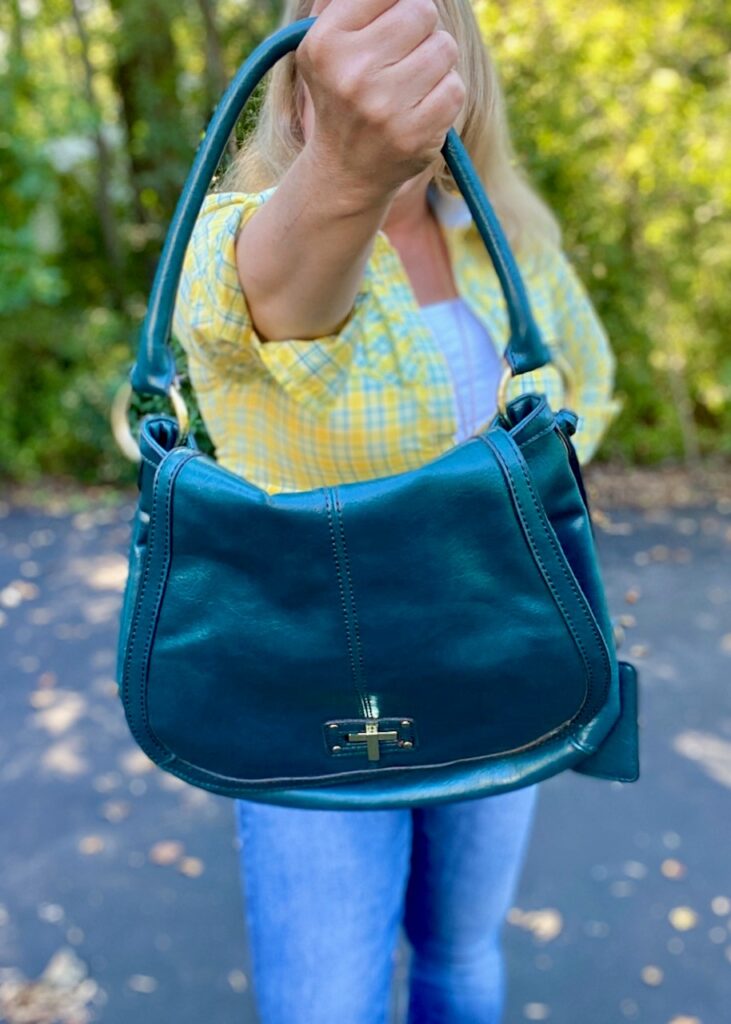 Relic is a brand owned by Fossil (who made watches and accessories starting in 1984), so this was the perfect finishing touch for my 80s homage look. (Goodwill: $9.99; Retail: $50).
What goes around, comes around, and updating styles from your younger days adds a layer of fun and nostalgia to your wardrobe. Goodwill Keystone Area makes it easy and affordable to channel whatever look you are going for.
From my closet to yours,
Kirsten
Loafers: $19.99
Blouse: $4.99
Jeans: $7.25
Bag: $9.99
Total: $42.22
Retail: $500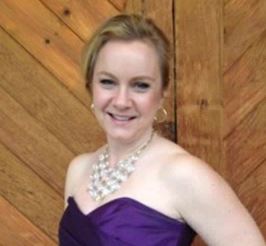 About The Blogger
Kirsten is a 40-something mom, wife and marketing professional. She loves all things crafty, tasty and fashionable, especially while being frugal. She enjoys hunting for treasures at her local Goodwill Keystone Area stores to decorate her home and wardrobe.