It's back-to-school time and although I'm not headed back to school, I always see Fall as a time to refresh your wardrobe with new colors, textures and patterns. And one of my favorite things to teach my friends about fashion is about pattern mixing. Here's a little crash course in Pattern Mixing 101 to get you started.
1. Use the same color palette and shades. Pattern mixing work is successful when you use similar colors. Neutrals pair well with other with neutrals and bold prints with other bold prints.
2. If mixing patterns on your clothing still seems intimidating, start with your accessories. Pair an animal print shoe with a trendy belt or a statement necklace. It doesn't have to be pattern mixing with fabric – it can be mixing metals or finishes on your accessories.
3. Use scale to help you balance your look. Mix a small print such as a crisp stripe with a bold floral. Small patterns play well with bold patterns, but two bold prints will look overdone.
4. Wear what makes you look and feel good and rock those mixed patterns with confidence!
Today I paired a blue, red and cream paisley print sleeveless dress from Philosophy with a blue leopard print boyfriend blazer from Banana Republic.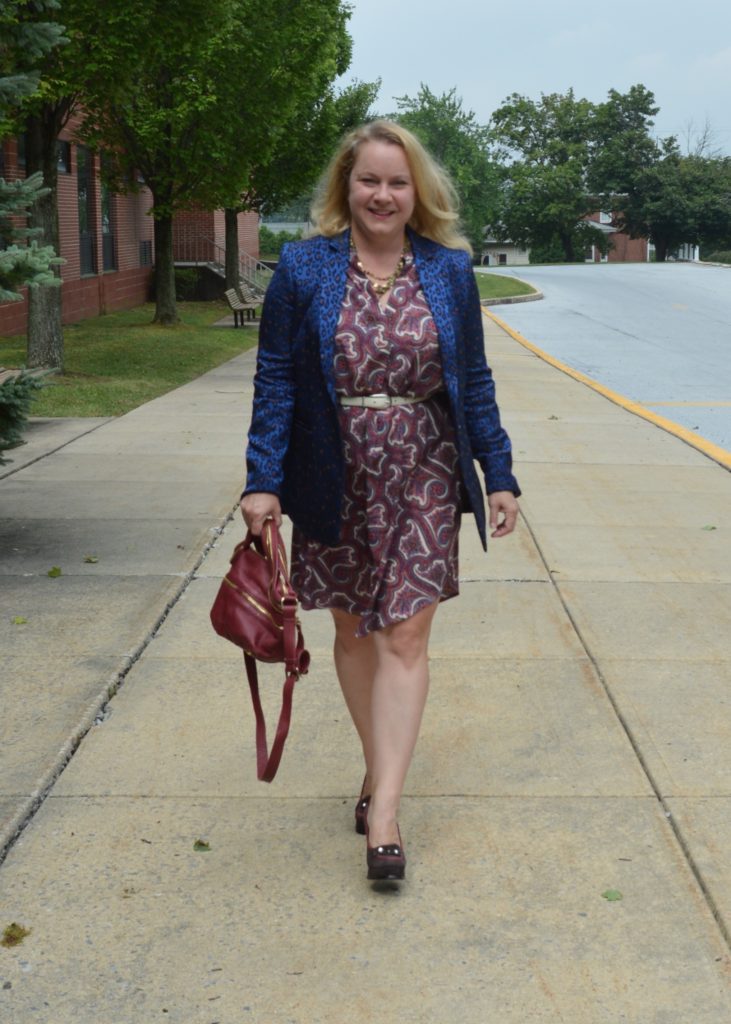 The blue ties the two pieces together and creates visual appeal. The dress retailed for about $118 and my cost was $5.50; the blazer sold for $178 and I snapped it up for $9.25 at my local Goodwill.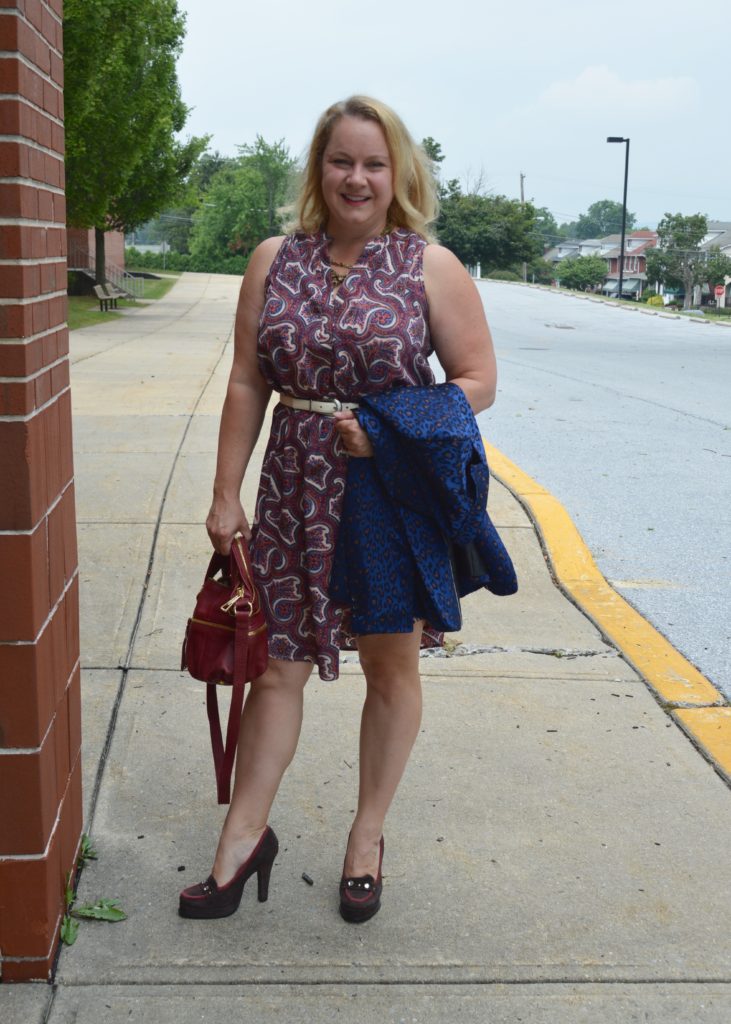 Neutral brown and red suede platform pumps from Colin Stuart (retail $88 – my cost $6.97),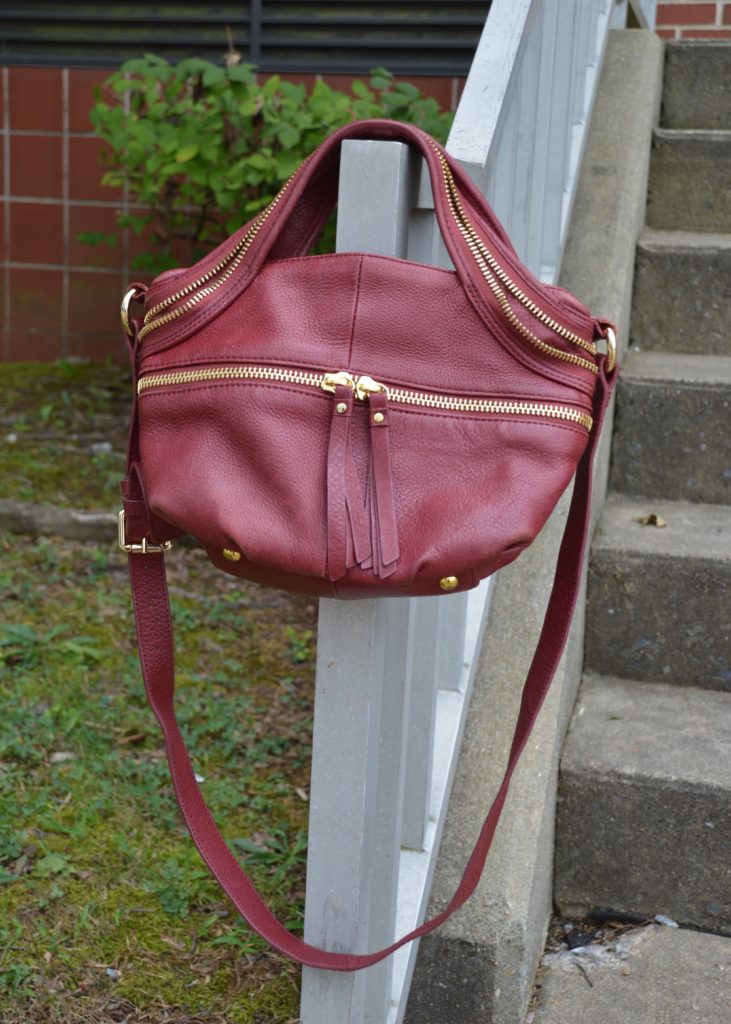 a red leather bag with gold zipper accents from Kelsi Dagger (retail $395 – my cost $6.97)
and a gold necklace ($1.97) completed the look and closed the book on this class on pattern mixing. When you're shopping at your local Goodwill Keystone Area store pair up a few patterns and give it a try!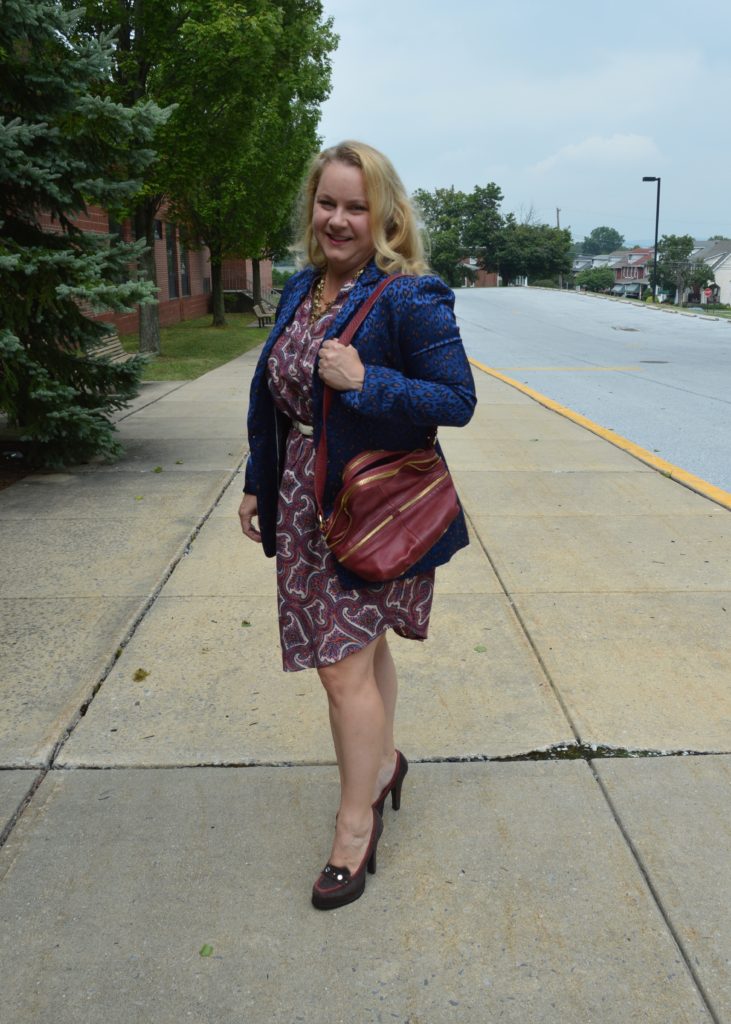 From my closet to yours,
Kirsten
Dress: $5.50
Blazer: $9.25
Shoes: $6.97
Bag: $6.97
Necklace: $1.97
Total: $30.66
Retail: $910+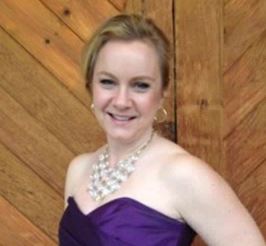 About The Blogger
Kirsten is a 40-something mom, wife and marketing professional. She loves all things crafty, tasty and fashionable, especially while being frugal. She enjoys hunting for treasures at her local Goodwill Keystone Area stores to decorate her home and wardrobe.