I saw that message on a sign this weekend and yellow is also the color of change. A new round of Goodwill Keystone Area stores opened up this weekend including my nearby store in Morgantown as well many other locations in Berks and nearby counties.
List of 35 Goodwill Keystone Area Stores Currently Open:
On Saturday afternoon I stopped by the Morgantown store. There was no line this time, but I was greeted by a Goodwill employee and offered a freshly sanitized cart. Masks are required and all employees and visitors were wearing them.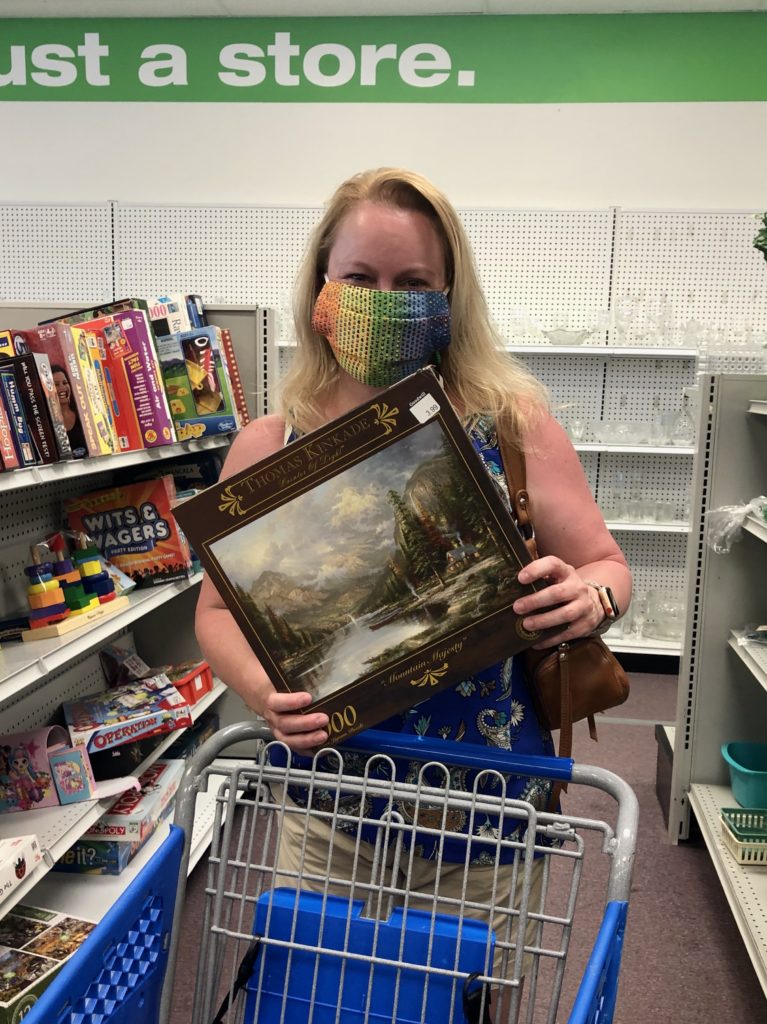 As with the York store, arrows were marked on the floor to control the flow throughout the shelves and aisles.
The store was not busy at all and I felt comfortable as I perused the racks of clothing.

There was plenty of merchandise including a variety of brand new items for summer fun, patriotic decor for the upcoming 4th of July holiday, beach bags and festive plates and cups for dinner al fresco on your patio. My thrifted haul included clothing (for me and my teenaged daughter), to a jigsaw puzzle, some gifts for family and a set of beautiful and colorful wine glasses. It felt great to search the aisles and find thrift treasures.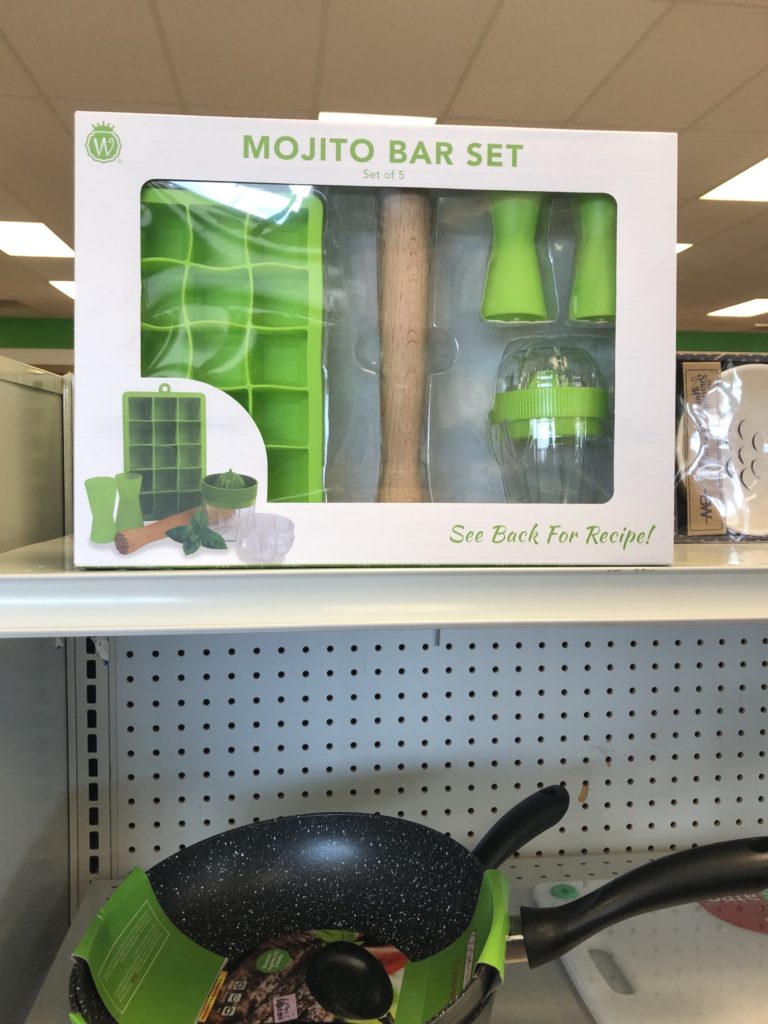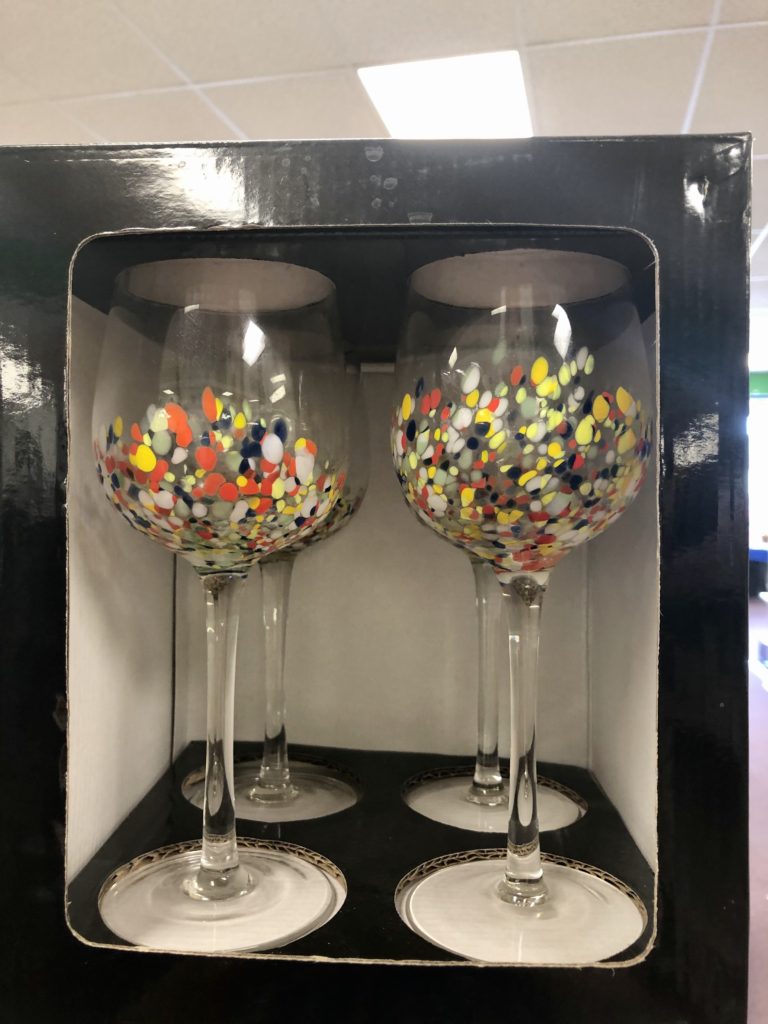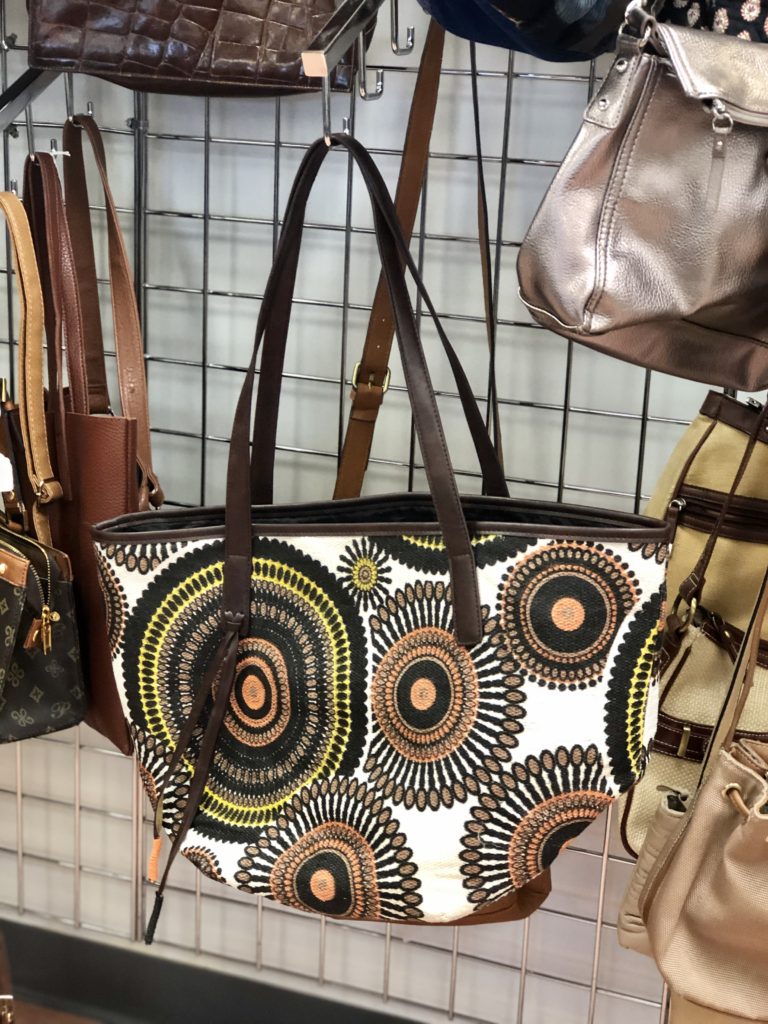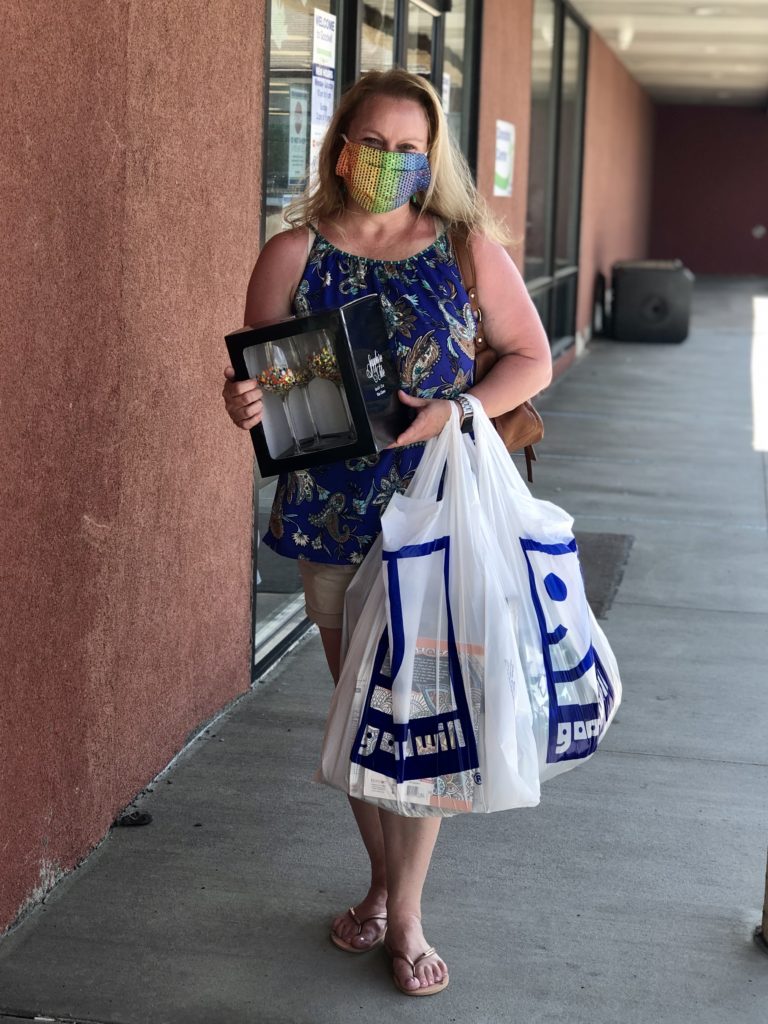 A few things to take note if you plan to visit:
If you are ill, you will not be permitted to shop
You must wear a mask unless you have a medical condition exemption
Dressing rooms are not open, so choose clothing items wisely
All sales are final
Bathrooms are also not accessible right now
Reward Card sales are not currently being offered.
Monday 10am-11am will be reserved for seniors and at-risk shoppers only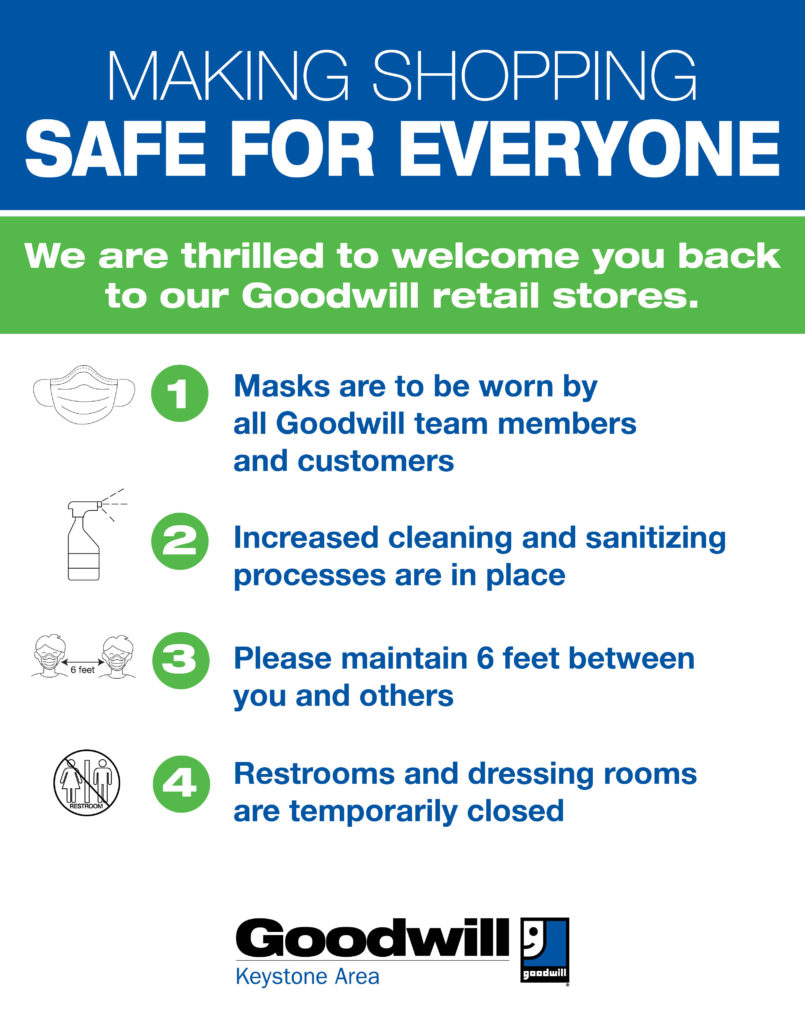 By shopping at Goodwill, not only do I save money on items for my home and closet, but Goodwill employees are now back to work and the stores and business services fund programs and services that help people with disabilities learn job and life skills. 92 cents of every dollar that goes into the register helps fund programs for local community members seeking hope and independence.
While we were there, I also donated several boxes and bags again and appreciated the contact-less donation process. If you donate, please download a donation form here: yourgoodwill.org/receipt
Whether you are shopping or donating, Goodwill Keystone Area is making your experience with their organization safe, comfortable and enjoyable.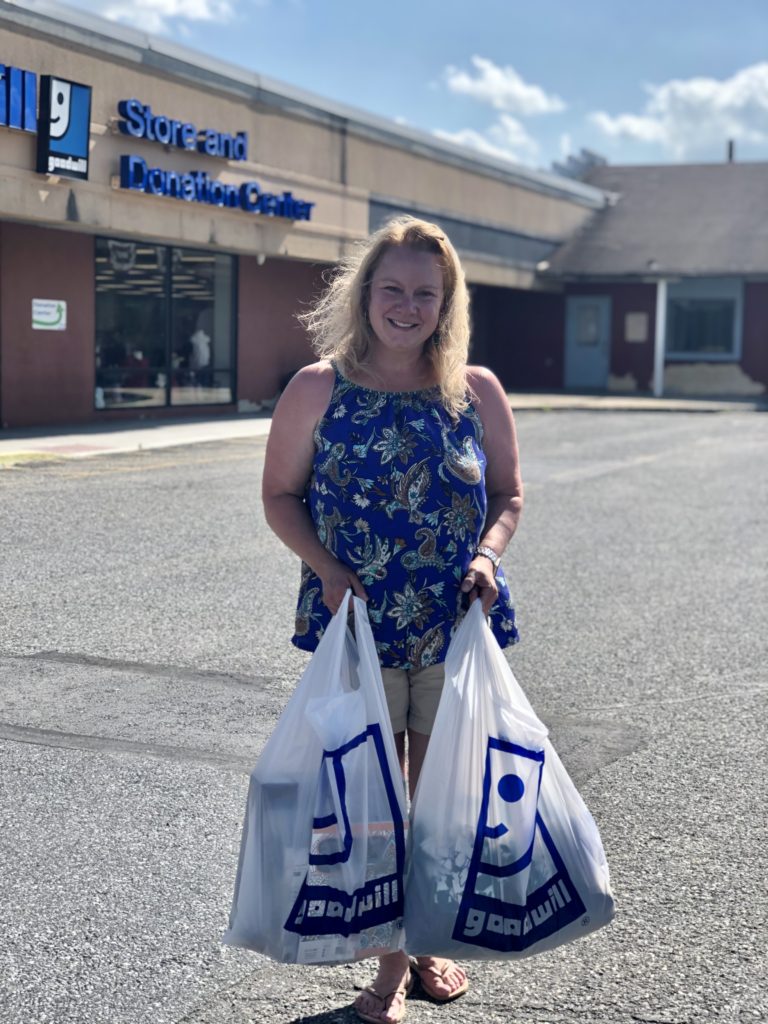 From my closet to yours,
Kirsten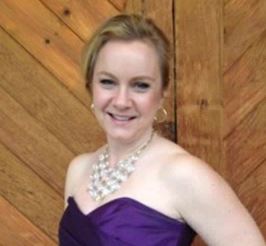 About The Blogger
Kirsten is a 40-something mom, wife and marketing professional. She loves all things crafty, tasty and fashionable, especially while being frugal. She enjoys hunting for treasures at her local Goodwill Keystone Area stores to decorate her home and wardrobe.