Every year I search the racks at my local Goodwill Keystone Area store for a (depending on how you look at it) Festive or Ugly Christmas sweater and every year, I am never disappointed. Now is the time to go look for your own decorated sweater to enjoy this holiday season whether you just enjoy wearing it or have an Ugly Christmas Sweater Party to go to.
This year's version is pretty tame – it's a black sweater vest by Erika with snowmen, Santas, snowflakes and decorative stitching that reminds of gusts of wind.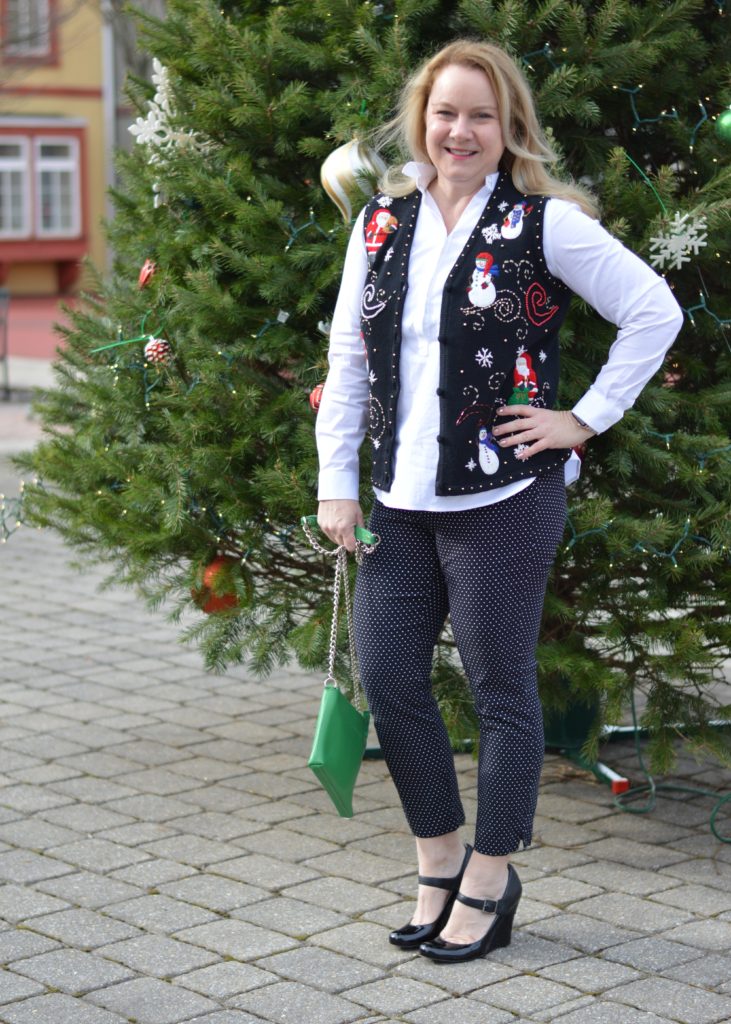 It was $5.00 when I grabbed it in early November. I was just at a Goodwill store this weekend and there are still plenty of fun pieces to be found.
I think this look would be work-appropriate if you have a holiday event at the office. Without the vest, it is still a classic look – crisp white button-up shirt from Talbots (my cost $6.50; retail $79) and black, ankle-length Van Heusen trousers with tiny white polka dots that remind me of snowflakes.
For a bright burst of red, I added a dramatic sweater cape by Coldwater Creek.
I have had this piece for several years and had gotten it new-with-tags at Goodwill for $5.50. When new it would have sold for $99. It takes any outfit – from jeans to dresses – to the next level with its ruffled hem and bold color. It certainly makes a statement.
For accessories, I added a small Kelly green crossbody bag by Pulicati.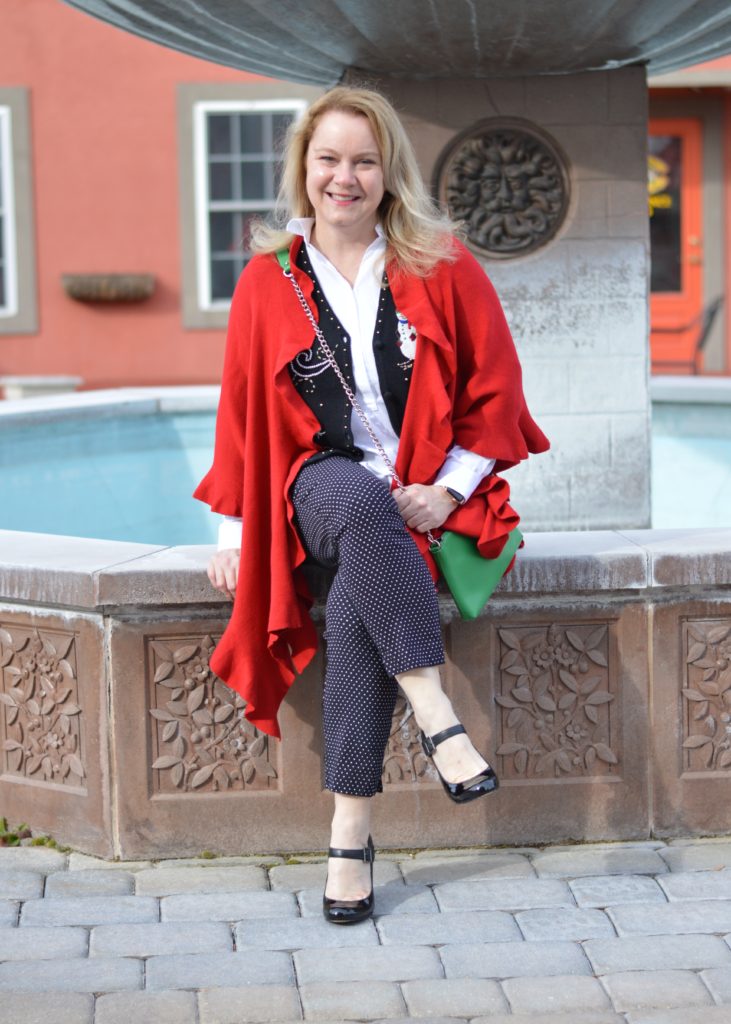 I have featured it on the blog before, but the color-coordinated so well with the green in the vest, I decided to showcase it once again. I purchased it for $6.97, but it would have cost over $125 when new. The shoes are Mary Jane-type wedges from Nine West. I like the patent leather and the wedge (vs. a stiletto) gives me height yet are comfortable to walk in.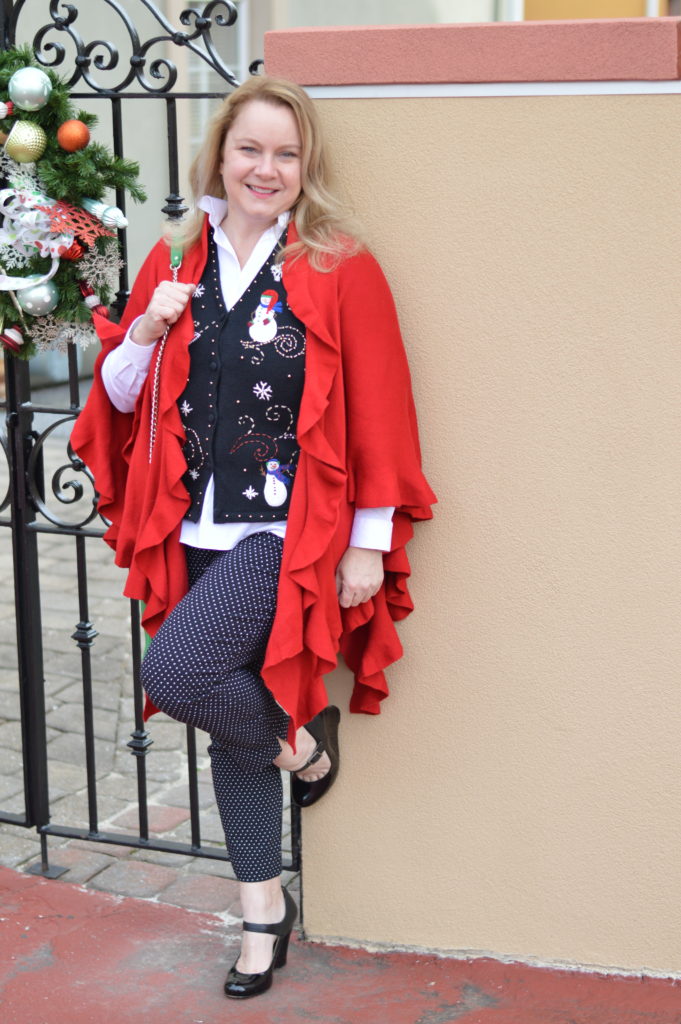 All of these pieces will transition well into my wardrobe. Together they create a fun holiday look for almost any occasion. Don't forget, when you spend $50 on gift cards, you'll receive a free $10 gift card through December 24th! Click here for details.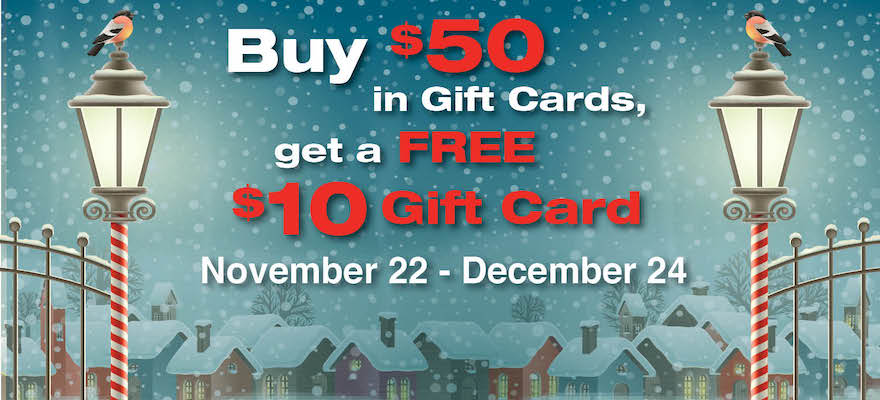 From my closet to yours,
Kirsten
Sweater Vest: $5.00
Shirt: $6.50
Trousers: $5.50
Cape: $5.50
Bag: $6.97
Shoes: $6.97
Outfit: $36.44
Retail: $380+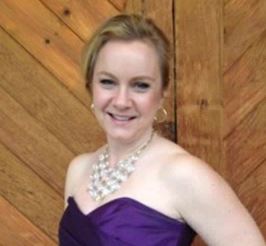 About The Blogger
Kirsten is a 40-something mom, wife and marketing professional. She loves all things crafty, tasty and fashionable, especially while being frugal. She enjoys hunting for treasures at her local Goodwill Keystone Area stores to decorate her home and wardrobe.