This holiday season starts my 6th year as the Goodwill Keystone Area fashion blogger. I'm still excited every time I walk into a Goodwill Keystone Area store, not knowing what treasure I might leave with. The thrill of the hunt is amazing, but even more amazing is the fact that Goodwill is such a wonderful non-profit organization that supports the local community and possibly even your friends and family members.
You might see me just having fun modeling thrifted fashions, but in reality, Goodwill Keystone Area stores and business services fund programs and services that help people with disabilities learn job and life skills. 92 cents of every dollar that goes into the register helps fund programs for local community members seeking hope and independence.
By shopping at Goodwill Keystone Area retail stores you are also helping the environment by repurposing clothing and home goods that could otherwise go into a landfill. Donating your used goods helps supports 40 stores in 22 central and southeastern Pennsylvania counties.
Goodwill Keystone Area's mission is "To support persons with disabilities and other barriers to independence in achieving their fullest potential as workers and as members of the broader community. Goodwill helps persons with disabilities as well as people who are at an economic disadvantage or may lack education or work experience. Additionally, we provide job skill training to youth and seniors."
I'm proud to represent such an organization. The clothes are fun to shop for, model, and write about, but being a part of a non-profit which changes lives is the best part of being the Goodwill Keystone Area Fashion Blogger.
Since I always have to have a fabulous anniversary outfit – here it is!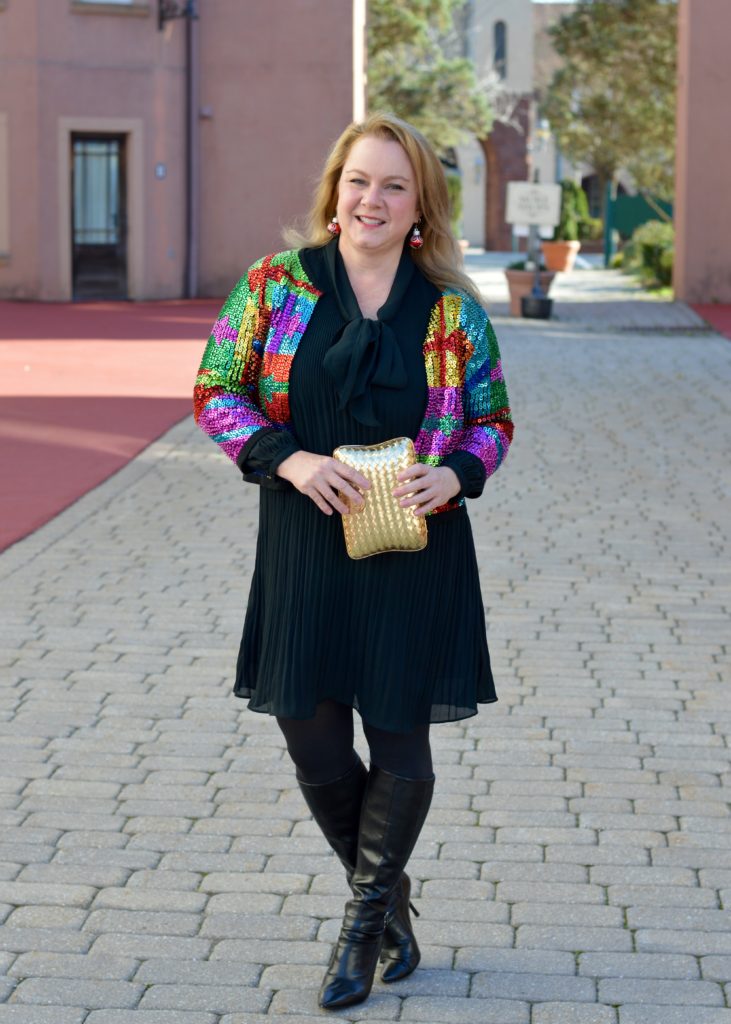 The beaded sequined bolero jacket from Belle Point weighs about 5lbs but is another wonderful vintage find. My holiday theme this year is color and fun if you haven't noticed! This little jacket adds a pop of fun to whatever I would pair it with. It was $7.50 in the holiday section.
The rest of the outfit can be multi-seasonal. A traditional LBD (little black dress) from Loft features intricate pleating on the sleeves and bodice and a bow tie at the neckline.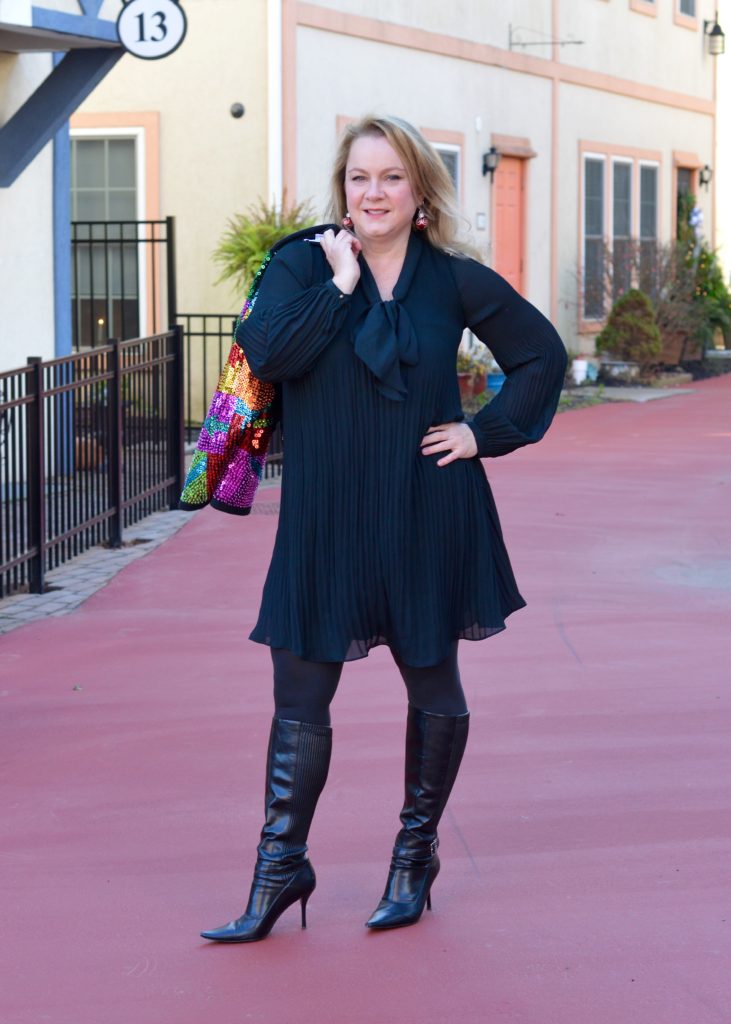 I like the floaty feel and comfortable fit of the fabric. It's perfect to dress up or down and light enough to be worn in warmer months. It was $6.95 but retailed for about $79. The gold clutch was a vintage find at the Goodwill Keystone Area outlet in Reading.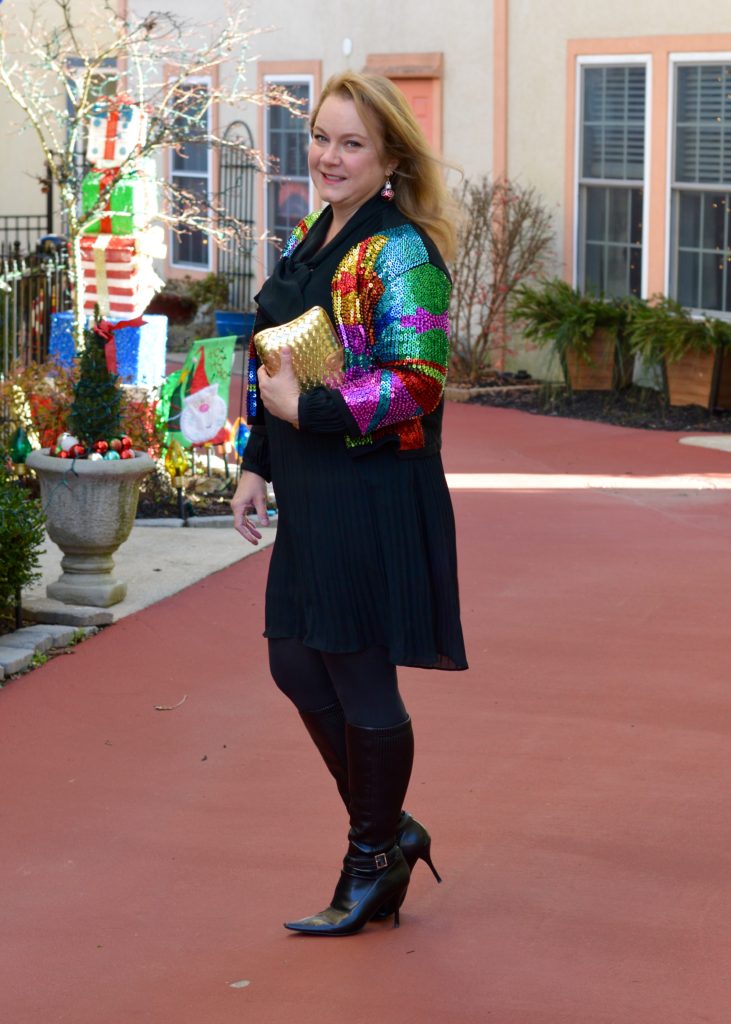 The Calvin Klein boots – made from vegan leather – also feature pleating detail on the back of the shaft. (Goodwill: $9.97; Retail $79).
Thank you for joining me on thrifty blogging journey. I hope you still enjoy reading my posts as much as I love creating them.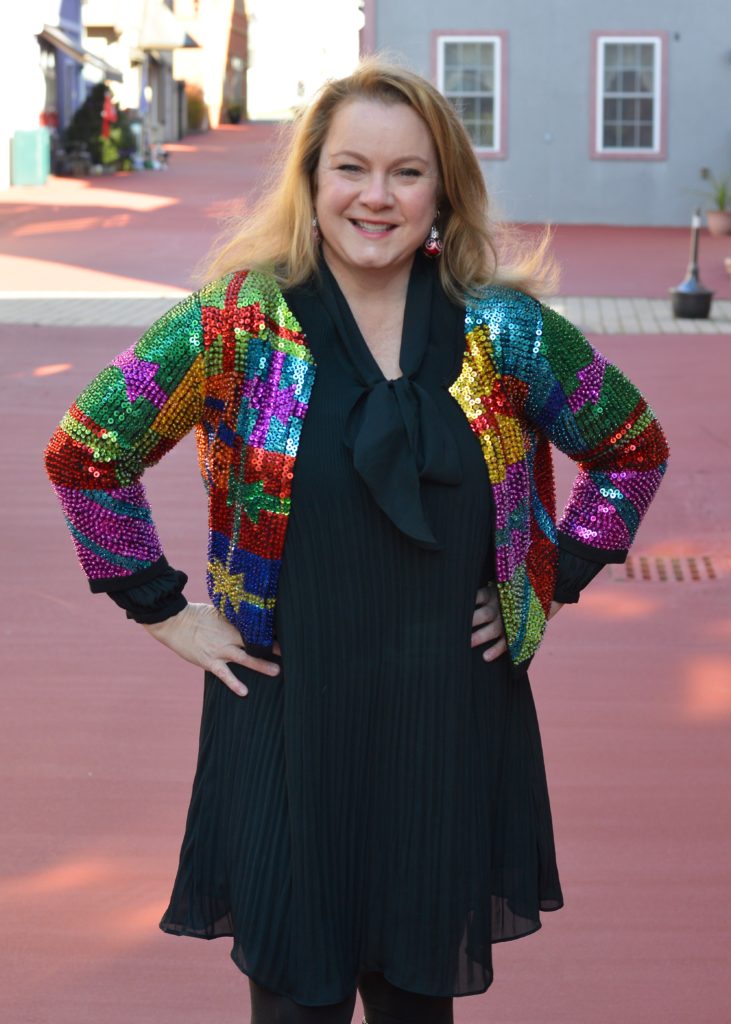 Happy holidays from your thrifty fashionista!
Kirsten
Jacket: $7.50
Dress: $6.95
Clutch: $1.00
Boots: $9.97
Total: $25.42
Retail: $300+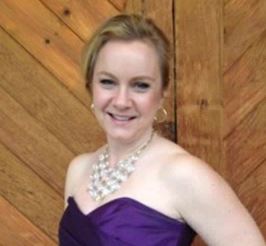 About The Blogger
Kirsten is a 40-something mom, wife and marketing professional. She loves all things crafty, tasty and fashionable, especially while being frugal. She enjoys hunting for treasures at her local Goodwill Keystone Area stores to decorate her home and wardrobe.