Black Friday is the Super Bowl for thrifty shoppers and being the quarterback of my home team, my kids and I had to make an appearance at our local Goodwill Keystone Area store. We didn't bother to visit any other stores because I enjoy supporting a store that supports my local community.
I arrived at the Shillington store well past opening – closer to lunchtime – but it wasn't crowded and people kept their respectful distance perusing the racks of holiday attire and shelves of Christmas home goods and décor. There was still plenty of stock and helpful employees were refilling the supply of ornaments, wreaths, dishes, and stockings as quickly as customers were picking them up.
The rack of Christmas clothing was delightfully full and I found some amazing sweaters, which will be showcased in later blogs this month.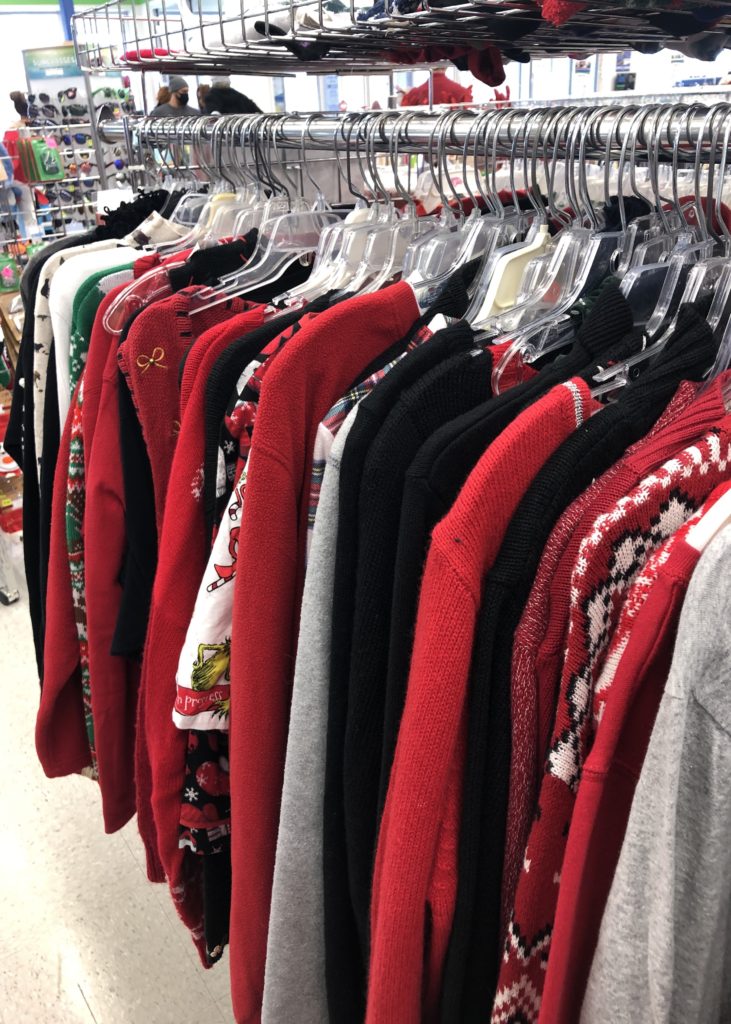 There were all sizes, colors, and styles. If you wanted modern, vintage, or ones with witty sayings, there was definitely something for you! There was also a complete rack of cozy flannel pajama pants and festive tights.
My favorite part though was the shelves of décor.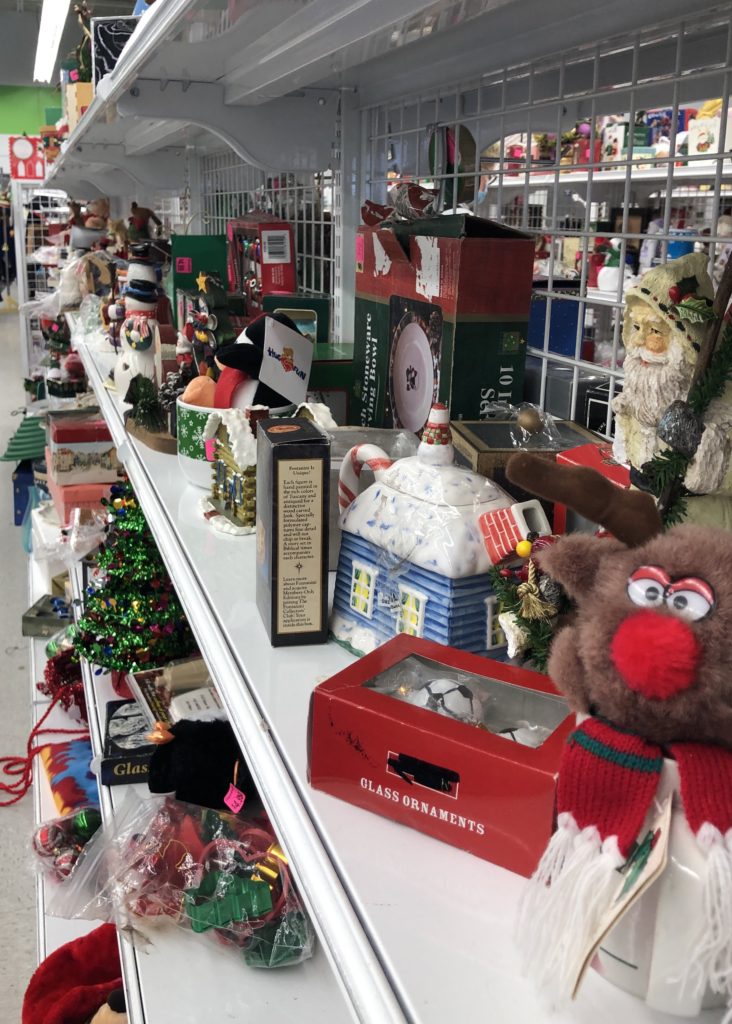 Not only was I looking for items to finish up my home decorating, but I was also on the hunt for one-of-a-kind gifts for family and friends. Goodwill Keystone Area offers a great alternative to big box or mall stores when shopping for presents. A few of the items I picked up included a Martha Stewart wreath, which was new in the box;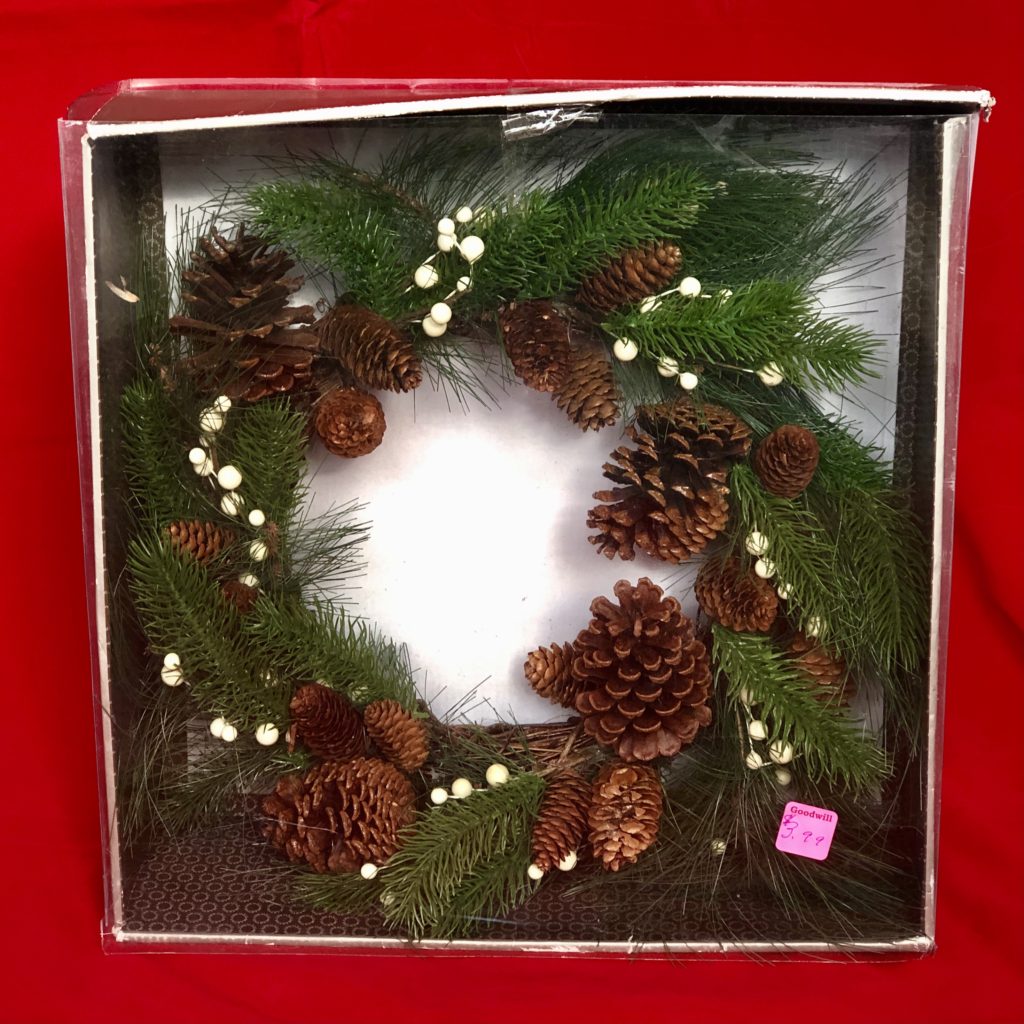 a box of blown-glass macaron ornaments (my kids are big fans of those treats);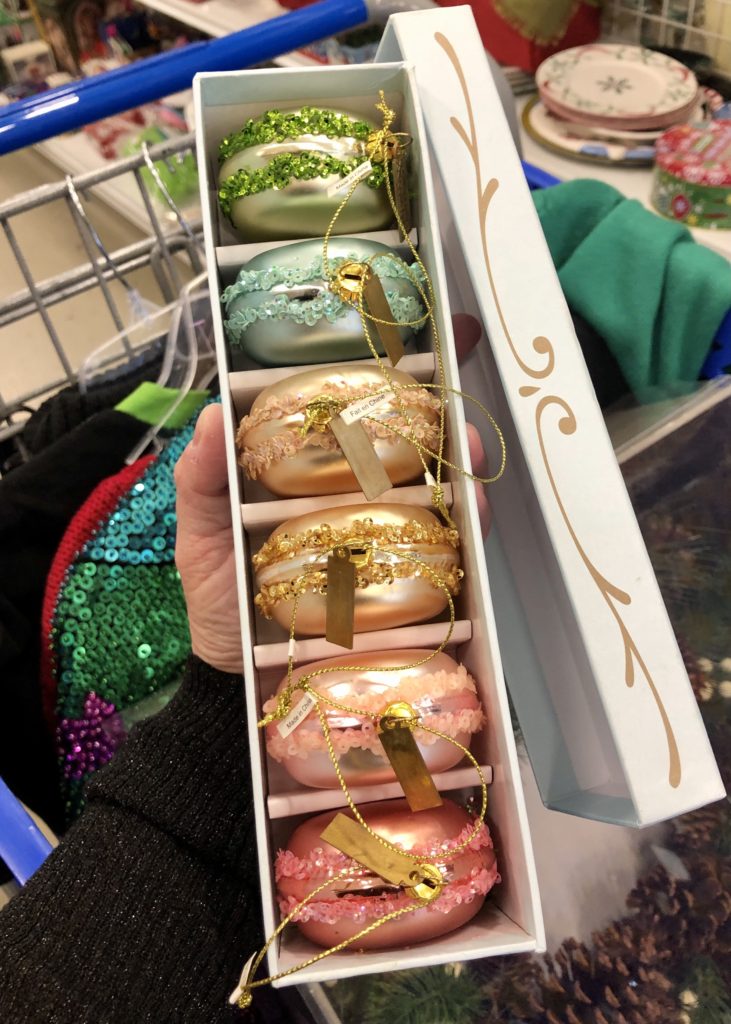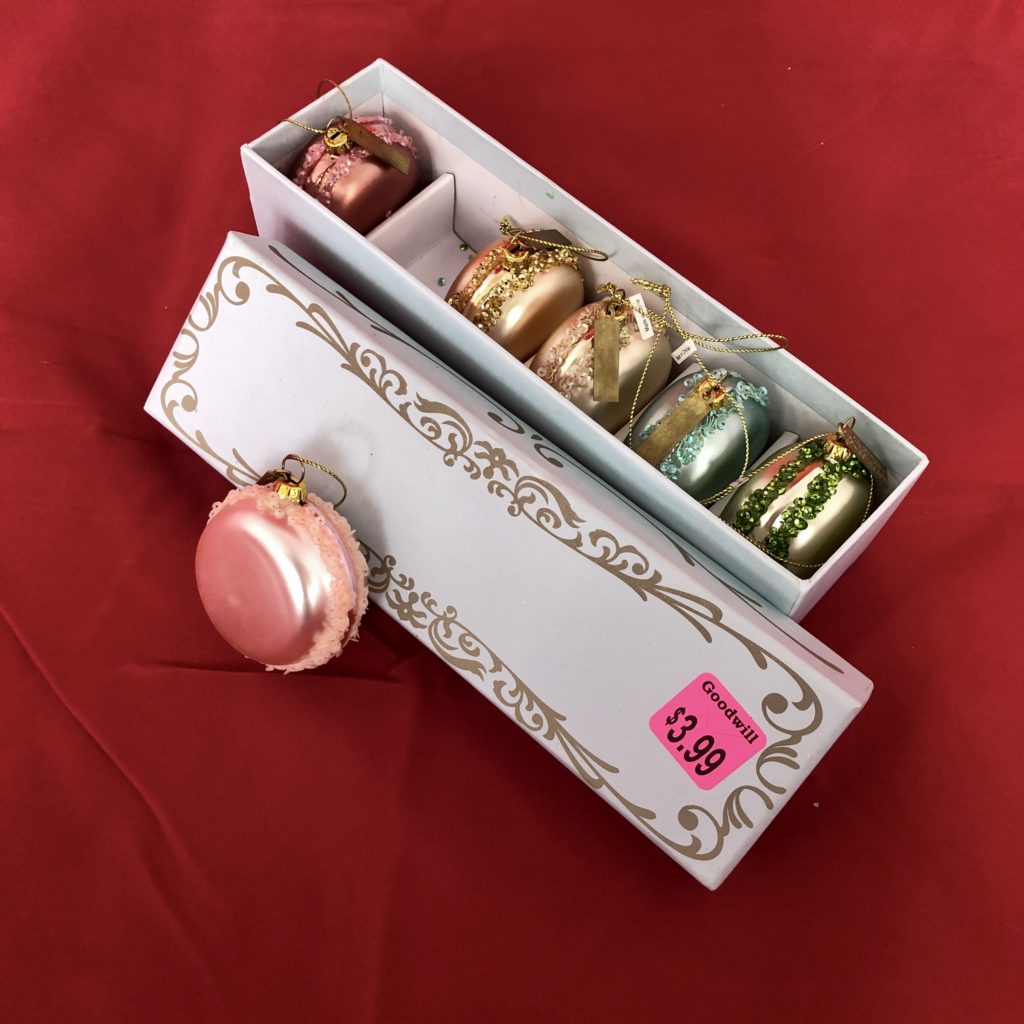 a stem-less wine glass for a friend who moved to a new state (hope she's not reading this!);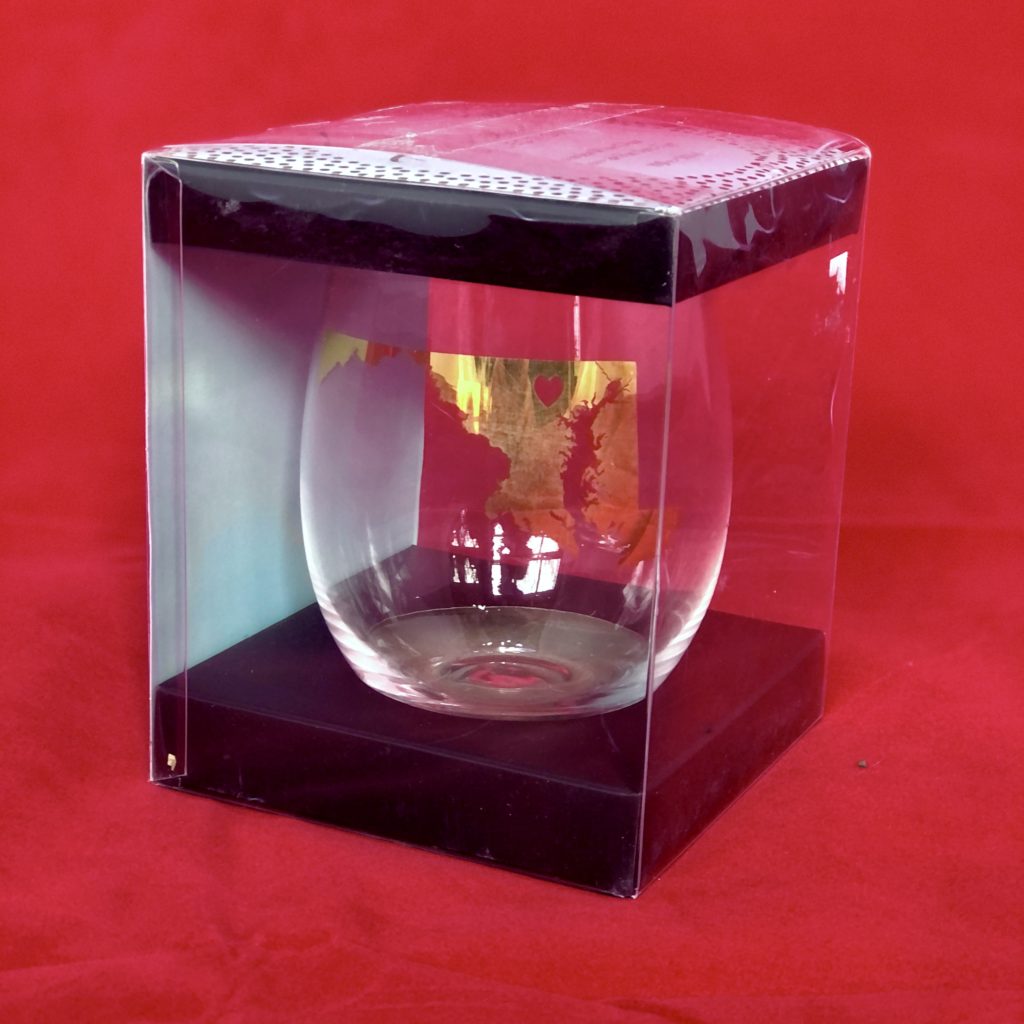 a metal garden ornament (maybe for a gift – maybe for my garden);
and a star for my tree at work.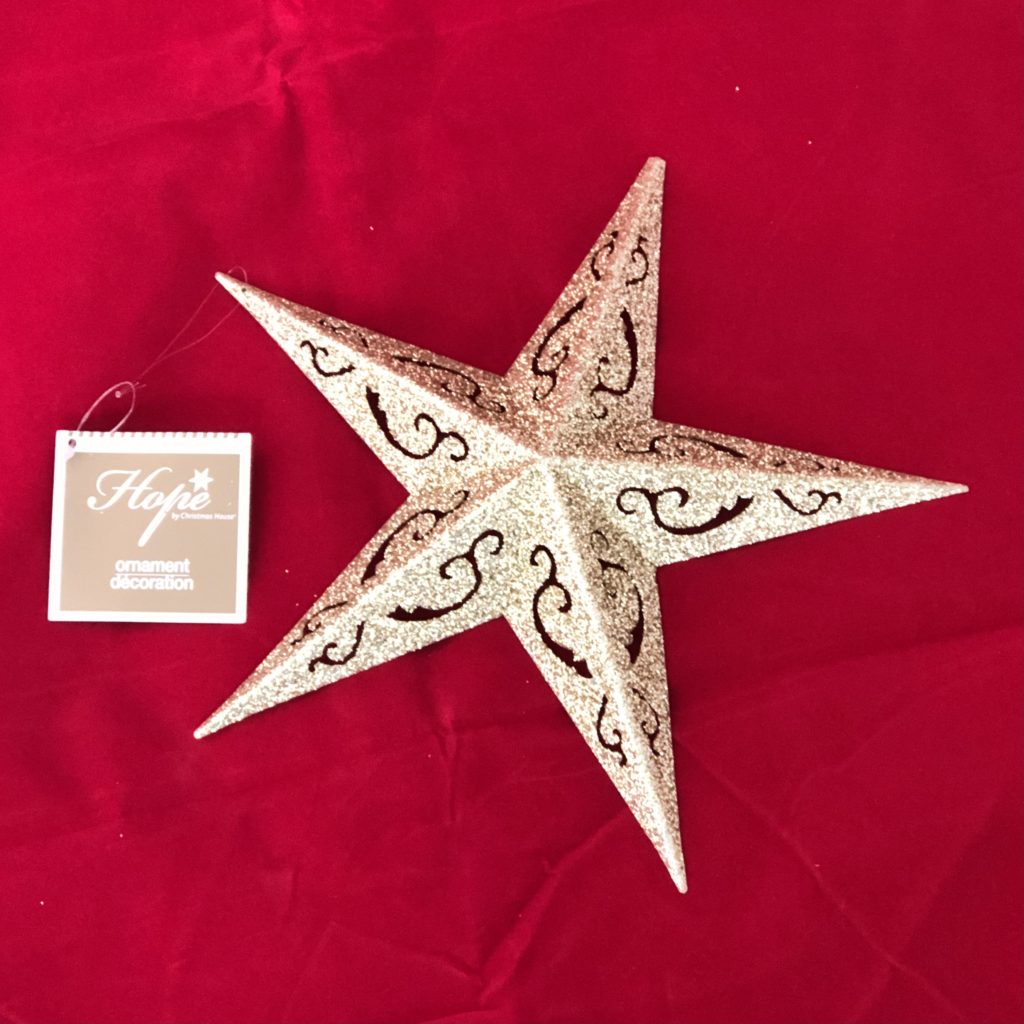 I saw two friends dressed up as elves shopping together. They looked like this was an annual tradition, and it was fun to watch them go through the store filling their carts and enjoying the day and the mood. Goodwill Keystone Area is a treasure hunt, even more so closer to December. They save up the holiday-themed donations, and you never know what treasures you might find! Did you get out shopping on Black Friday? If so, I hope you found some great items to get your Thriftmas started!
From my home to yours,
Kirsten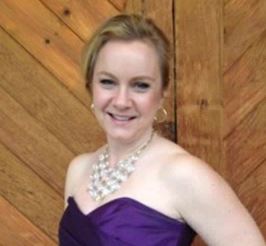 About The Blogger
Kirsten is a 40-something mom, wife and marketing professional. She loves all things crafty, tasty and fashionable, especially while being frugal. She enjoys hunting for treasures at her local Goodwill Keystone Area stores to decorate her home and wardrobe.