Fall is almost here, and I'm loving the new styles in the October fashion magazines that show up in my mailbox. InStyle featured a photo of boots in rich jewel tones and it reminded me I had my own hand-crafted orange boots.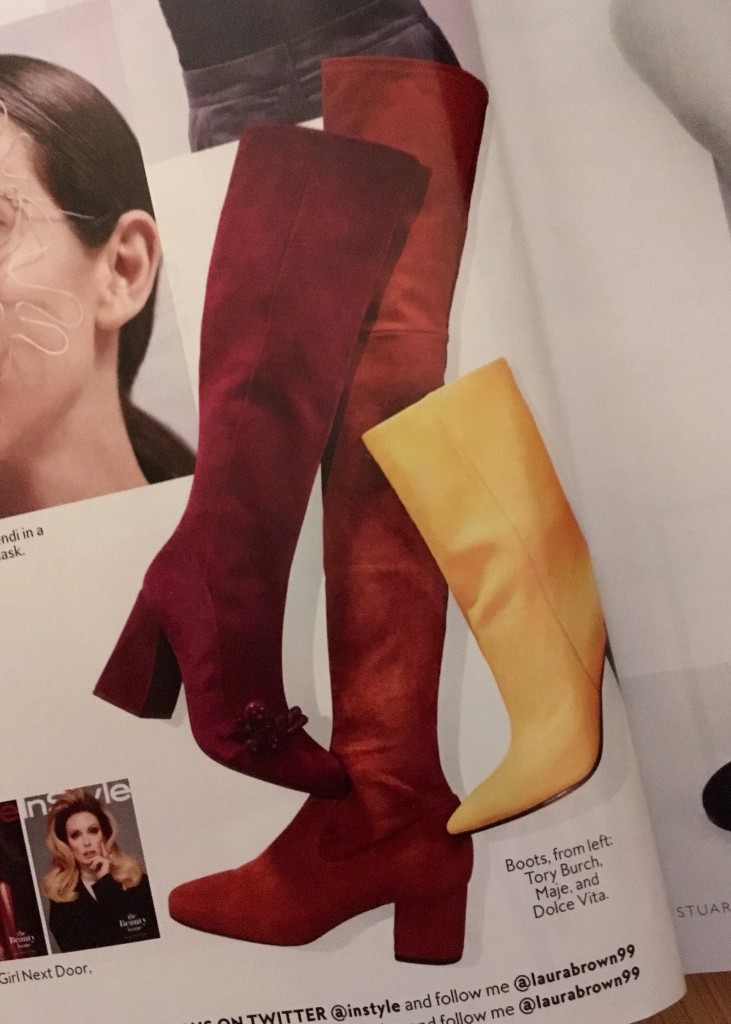 This was a DIY project from 2 years ago, but the boots are still on-trend for 2017. I picked up this pair of beige suede Cesare Paciotti (a high-end Italian brand) boots at a Reading area Goodwill for just a few dollars.
They retail for approximately $600, but this pair was scuffed and a bit dirty. I knew they were of such a high quality that I wanted to try and revive them.
Instead of typical brown or black, I ordered a rich orange leather dye and got to work. It was an easy process and the finished project was gorgeous!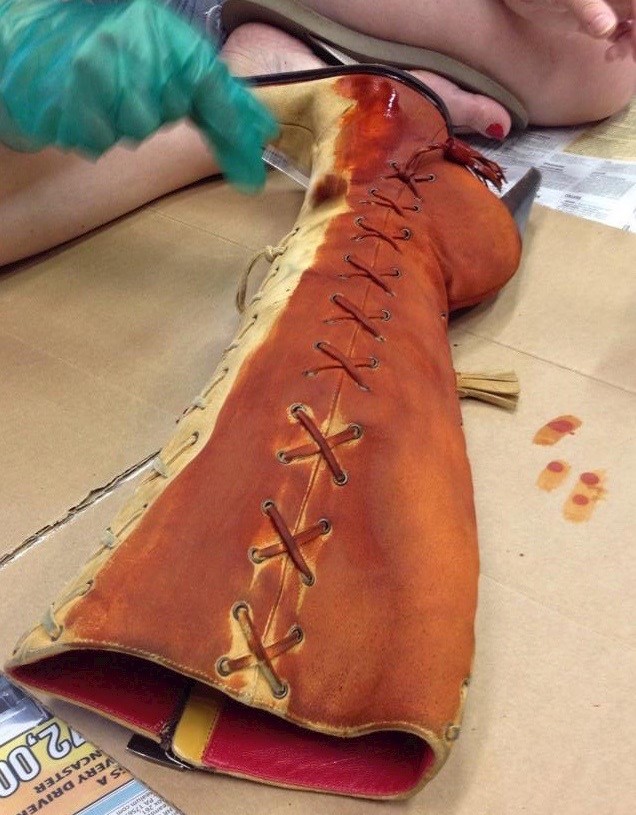 I have a unique pair of stylish boots that no one else has. I'll be featuring some other DIY projects on an upcoming blog post.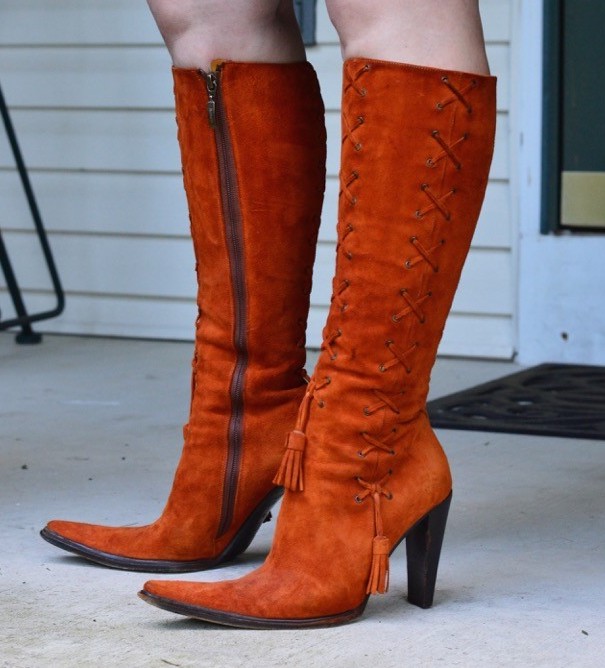 For the impending Fall equinox I paired them with this graphic Loft shift dress.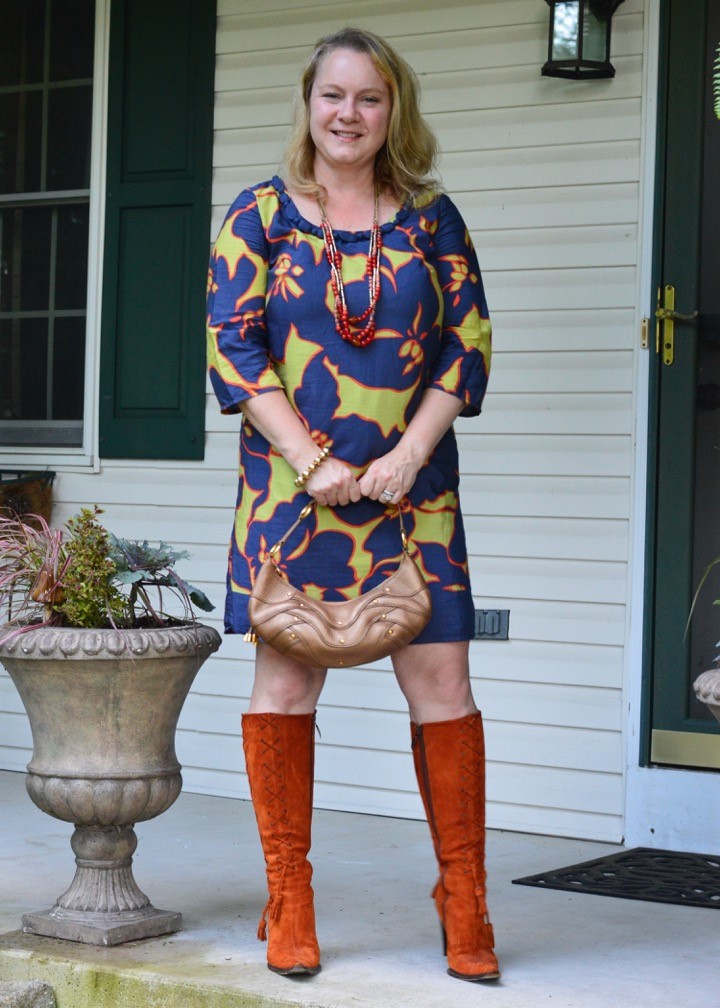 The blue and lime green coordinate nicely with the rich pumpkin color. The ¾ sleeves are perfect for these in-between days when it isn't really hot or cold yet.
For accessories, I went high end with the purse.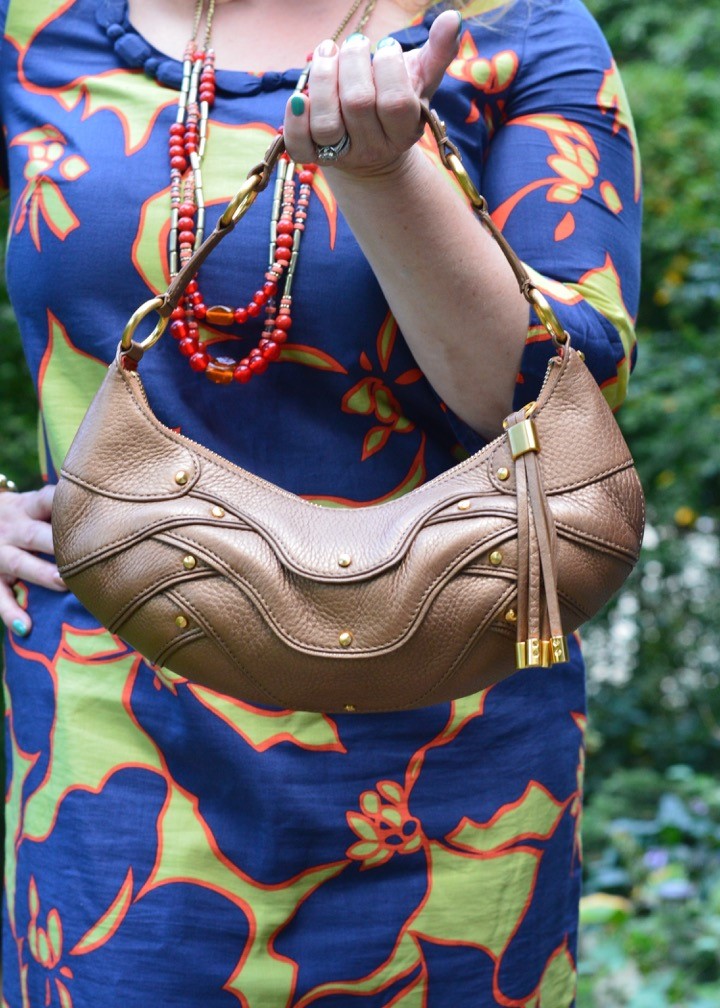 This adorable gold Cole Haan baguette bag would have retailed for around $300. I picked it up for just $6.97 at the Robesonia Goodwill. I added in a gold and orange necklace and bracelet to complete the look.
Recreating the looks you find in magazines is easy with a little creativity and some items from your local Goodwill Keystone Area store.
Dress: $5.50
Necklace: $6.97
Bracelet: $1.97
Purse: $6.97
Boots: $20 (includes cost of boots and dye)
Total: $41.41
Retail estimate: $1,000
From my closet to yours,
Kirsten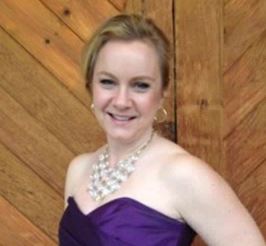 About The Blogger
Kirsten is a 40-something mom, wife and marketing professional. She loves all things crafty, tasty and fashionable, especially while being frugal. She enjoys hunting for treasures at her local Goodwill Keystone Area stores to decorate her home and wardrobe. Meet up with her at one of Goodwill's shopping events! Check the event pages for details.