Warm humid days with cooler evenings are here and dressing in light playful prints and colors are just what the season ordered. Strapless dresses are a fun summer look and when you throw on a classic denim jacket, you have a perfect June outfit.
My friend Jeanette is modeling an adorable strapless cotton print dress.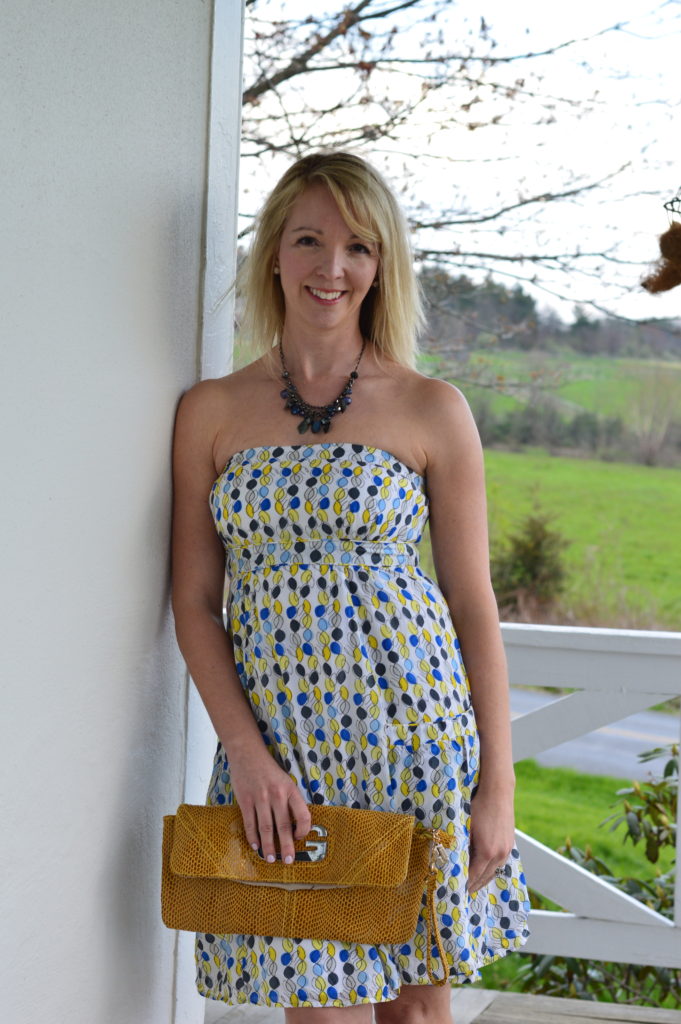 The yellow, blues and white evoke a beachy vibe for a night on the boardwalk. You could add a cardigan or a light jacket when the sun sets and temps drop, but a jean jacket is so Americana and my favorite go-to piece for an extra layer.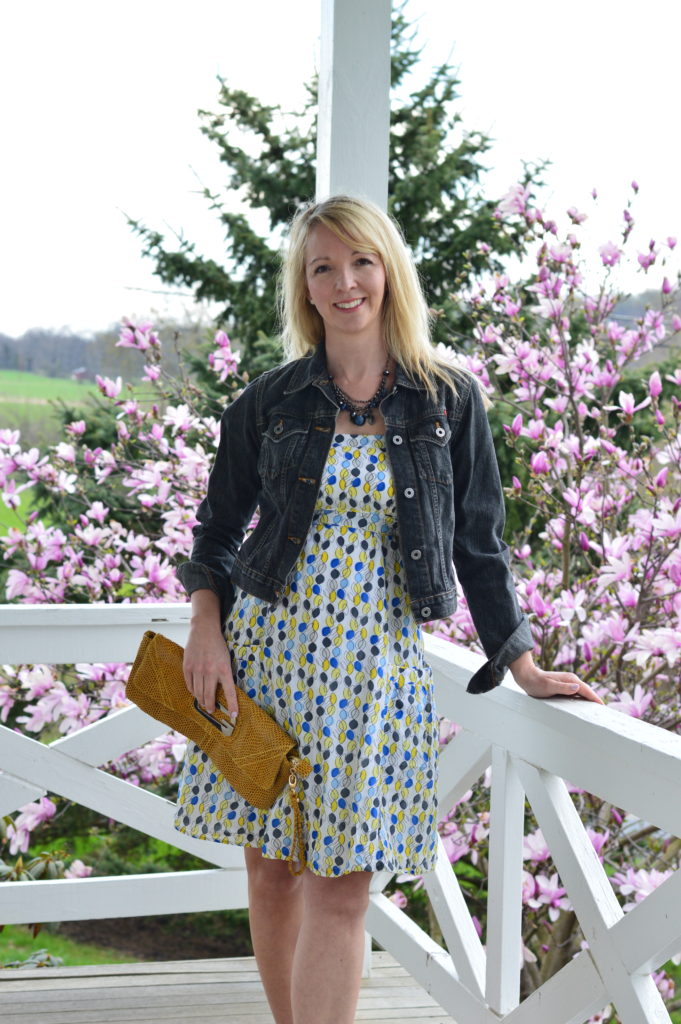 This one is from Guess, a class American denim brand, and the faded grey/black wash makes it unique.
To pick up the colors in the dress, I added a yellow snake-skin print clutch.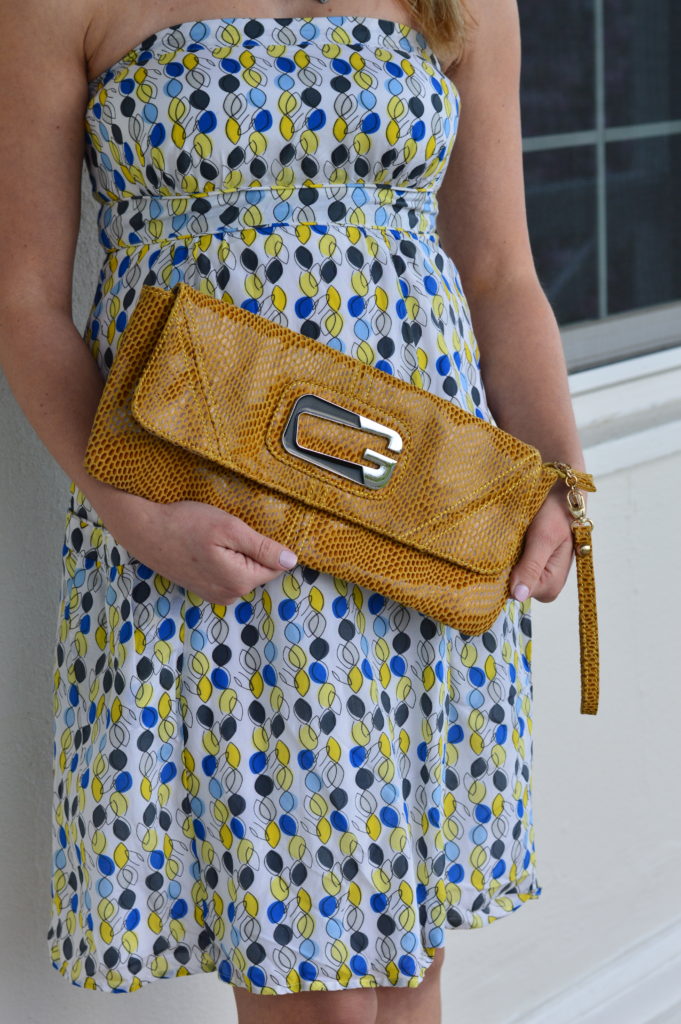 It has plenty of room for your phone, lip gloss, etc. but doesn't overwhelm the outfit. Yellow has been a popular color this spring and snakeskin print is popping up all over my fashion feed!
Metallic wedge sandals from Kenneth Cole Reaction are a nice neutral choice for footwear.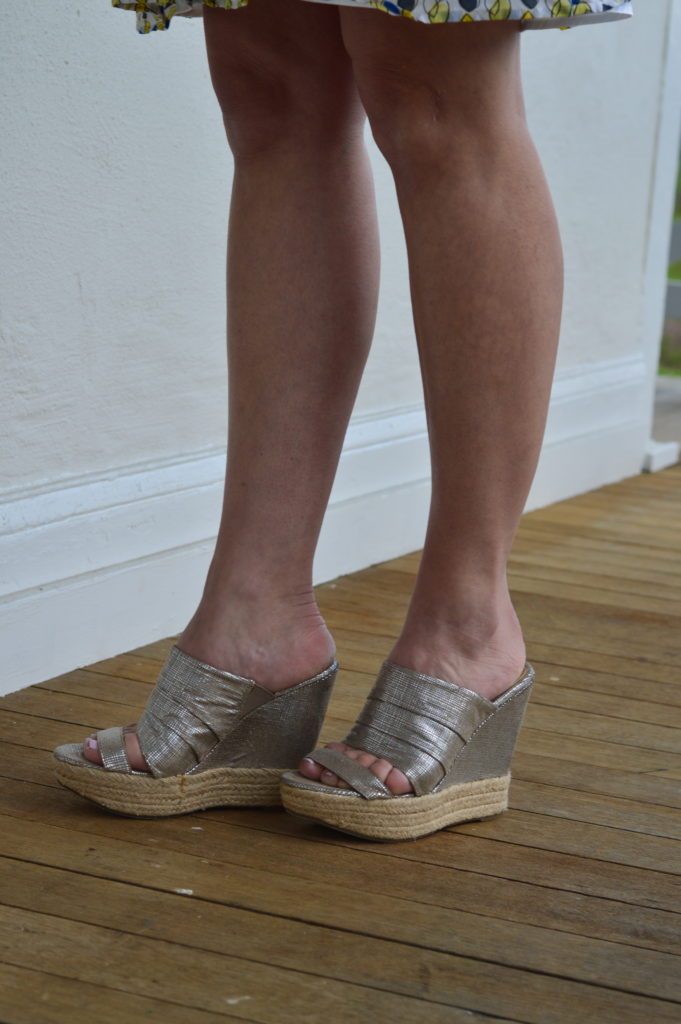 The platform of these sandals makes them easy to wear and elongates the leg. These are very versatile and could be worn with skinny jeans and a tunic top for a more casual look.
Finally, to pick up on those colors again, I added a navy beaded necklace.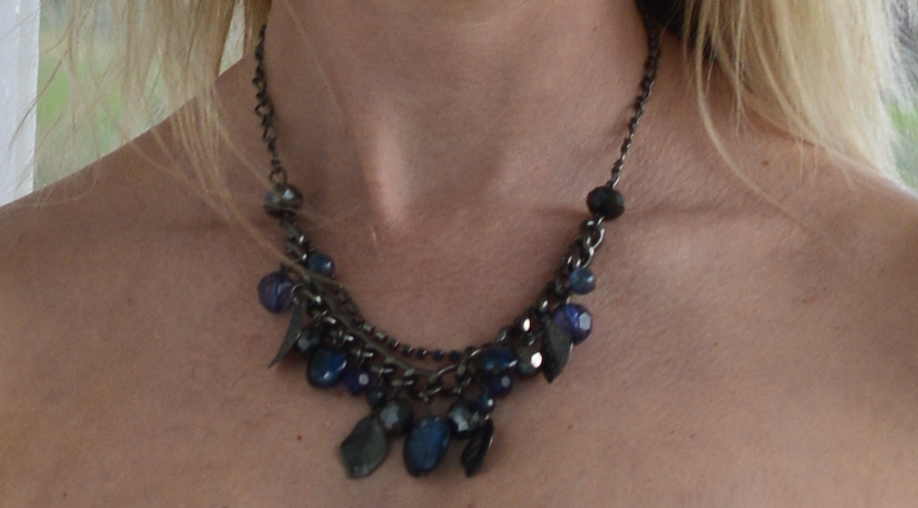 Jewelry at Goodwill Keystone Area stores is so affordable, that I stock up on unique pieces when I find them, even if I don't have anything to pair with them – yet!
Summer calls for light and bright outfits, layered looks and colorful pops of accessories. And all these things are readily available at your local Goodwill Keystone Area store! Get out and get shopping!
From my closet to yours,
Kirsten
Dress: $5.50
Jacket: $10.00
Clutch: $6.97
Shoes: $6.97
Necklace: $1.97
Total: $31.41
Retail: $320+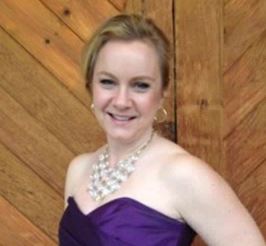 About The Blogger
Kirsten is a 40-something mom, wife and marketing professional. She loves all things crafty, tasty and fashionable, especially while being frugal. She enjoys hunting for treasures at her local Goodwill Keystone Area stores to decorate her home and wardrobe.