April showers are prepping us for lots of May flowers. It's the time of year when florals and pastels come bursting on the scene, filling the mall stores and shops with lots of colorful fashion choices.
But, neither of those things – florals or pastels – are a new trend, so finding them at your local Goodwill Keystone Area store is as easy as perusing the racks of your neighborhood location. And from May 1 – 5, you can get $10 off a $30 purchase with your Goodwill Keystone Area Rewards Card. Click here to find out more!
My friend, Laurie, is modeling a black and floral-print Lauren Conrad dress.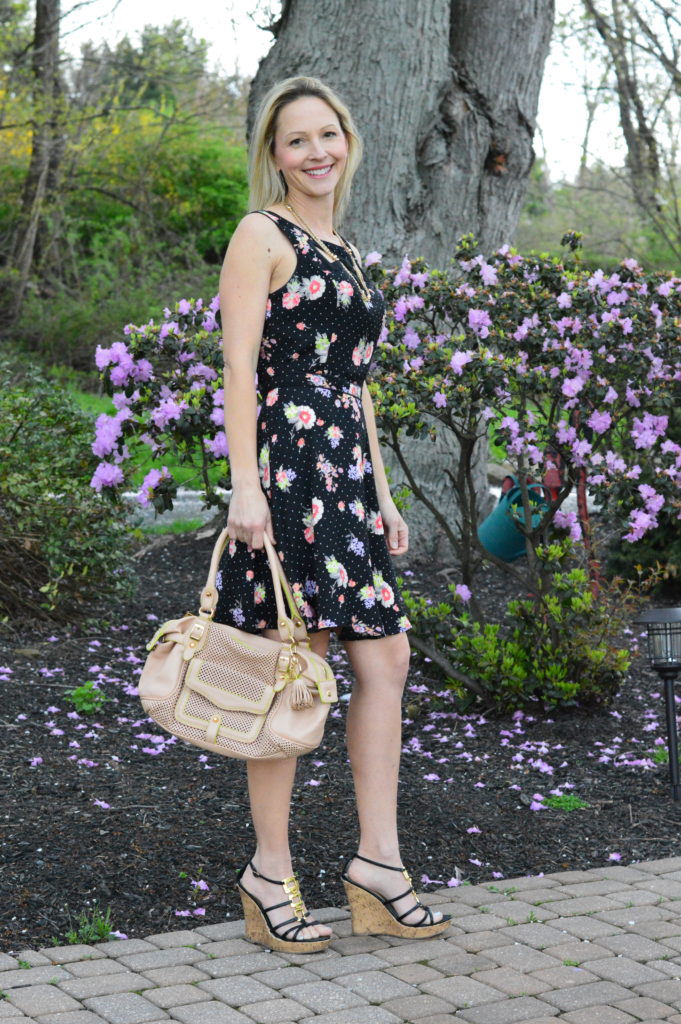 Lauren Conrad is an actress, turned fashion designer, who has a line of clothing and accessories at Kohls. According to the website "The LC Lauren Conrad collection is inspired by the carefree yet confident designer herself. Brought to life by modern silhouettes, softly feminine details and inviting home decor, the collection is designed for a chic, effortless lifestyle. Her clothing is affordable, but by finding this dress at Goodwill, it was downright thrifty.
This fun spring dress would have retailed for about $50 at Kohls, but I saved almost 90% by picking it up for $5.50 at Goodwill.
I paired it with a pastel pink handbag with neon accents from Jessica Simpson.
Simpson is another singer/actress turned fashion designer. Both ladies are doing quite well with their respective lines. This bag sold for about $100 at stores like Boscov's or Macy's, but again, I saved almost 90% and snagged it for $10.
Finally, strappy black and gold sandals from Classified (retail – $30; my cost $6.97) accent the black in the dress without being too heavy for the warming spring weather.
And a multi-chain gold necklace complimented the gold in the sandals nicely without overwhelming the delicate floral dress.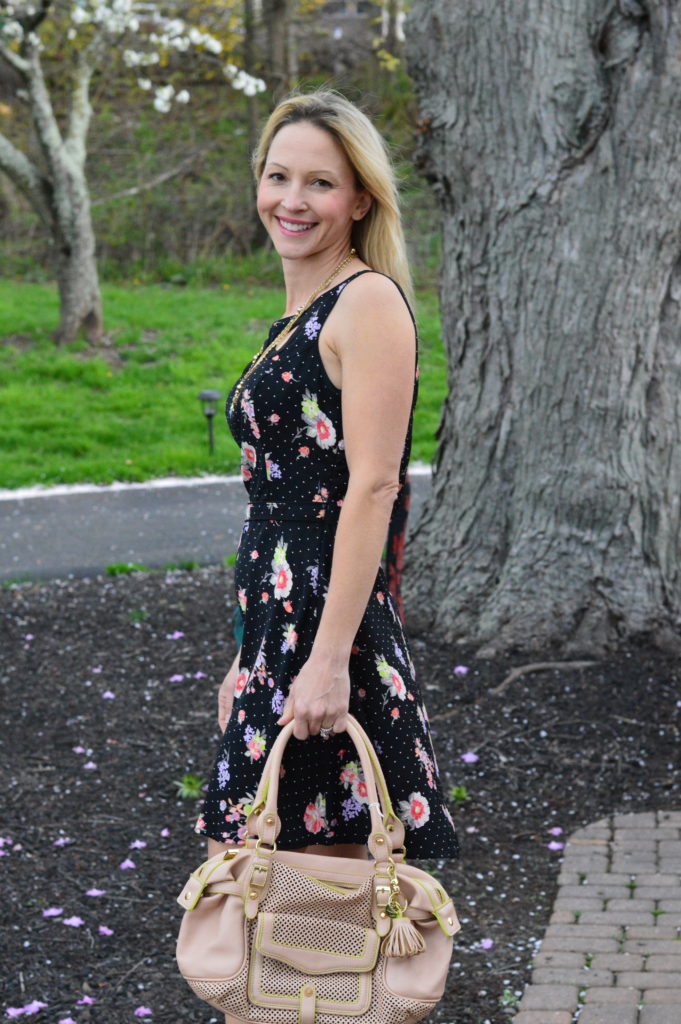 Start searching those Goodwill racks for light, sunny and spring fashions and save even more with the upcoming sale!
From my closet to yours,
Kirsten
Dress: $5.50
Purse: $10.00
Shoes: $6.97
Necklace: $3.97
Total: $25.91
Retail: $210+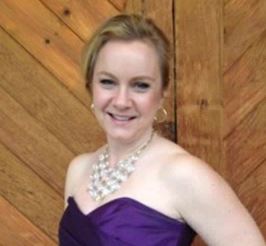 About The Blogger
Kirsten is a 40-something mom, wife and marketing professional. She loves all things crafty, tasty and fashionable, especially while being frugal. She enjoys hunting for treasures at her local Goodwill Keystone Area stores to decorate her home and wardrobe.