I love a sport that has its own fashion rules, and a golf course may not be a runway, but there are plenty of fun outfits to sport while you are on the greens. Summer and fall are the perfect seasons for golf outings and many businesses and charities host events around this time.
A few of the fashion rules for golf include:
Always wear a collared shirt.
Pair your shirt with dress pants or a cute golf skirt.
Wear comfortable sneakers as an alternative to golf shoes.
Do not wear denim.
Use a hat or visor to shield your eyes.
Wear fun socks such as ones with an argyle pattern.
While these rules may seem old fashioned, there are plenty of modern styles to help you stand out in your foursome. Many sporting good clothing companies focus solely on golf wear. If you get invited to play, stop by your local Goodwill and pick up an appropriate outfit such as the one I'm sporting. The pieces might be found in the workout wear, shorts or skirts sections. Collared shirts, such as polos, will be found with the blouses or tops.
This brightly printed knit skort features a few hidden pockets to tuck away a lip balm.
It was extremely comfortable and would be as appropriate for running errands, as it would be on the course. The price at my local Goodwill Keystone Area store was $4.50, but golf skirts retail for as much as $70 – $80.
I paired it with a simple black button-up sleeveless blouse.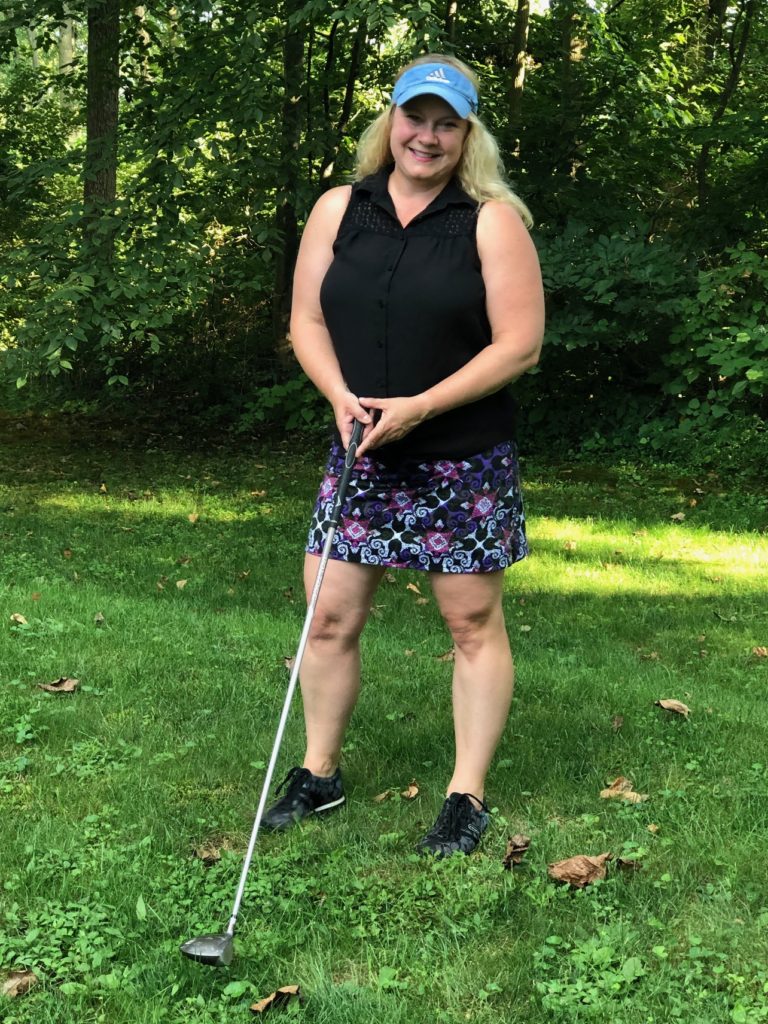 I can wear this with almost any outfit, but it fit the requirement for having a collar, so it was golf-approved. It was $3.95.
The Adidas visor was a fun find for $1.97. And I wore Coach black sneakers, which would have sold for about $110 when new but were $9.97 at Goodwill.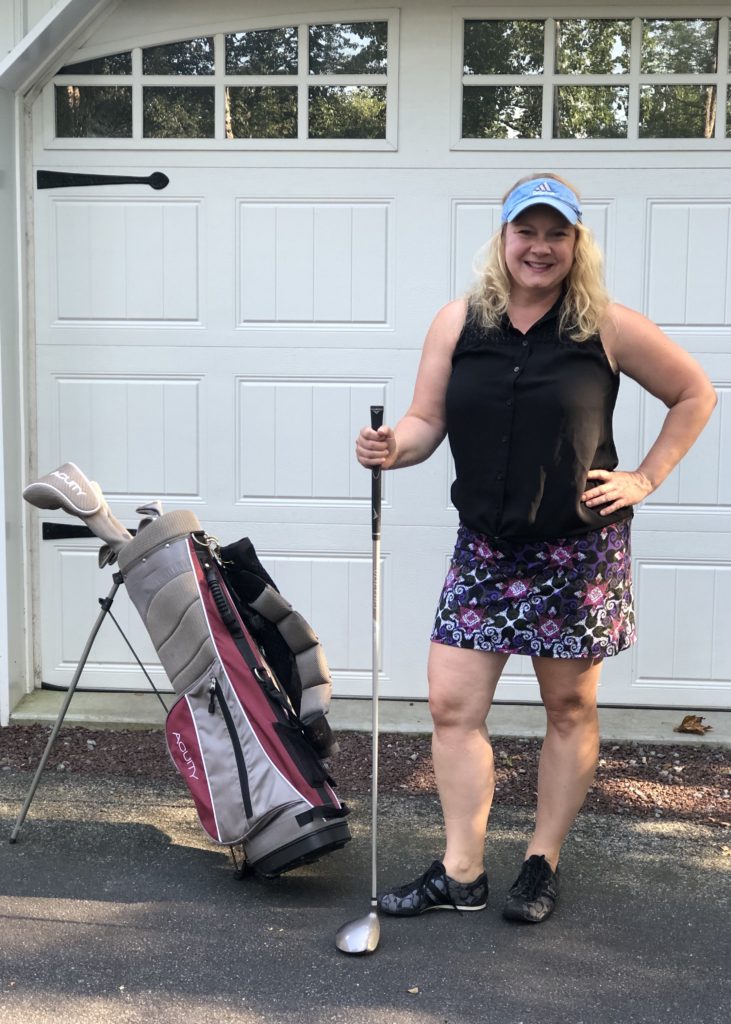 They are a great casual sneaker to wear anytime, not just on the course.
I've also seen golf club sets at my local Goodwill Keystone Area stores, so getting into the game does not have to cost a fortune. And going to a driving range is a great way to work out some of your stress. Pick up a new hobby with help from Goodwill and you'll look great while chasing your ball into the water hazard or the sand trap!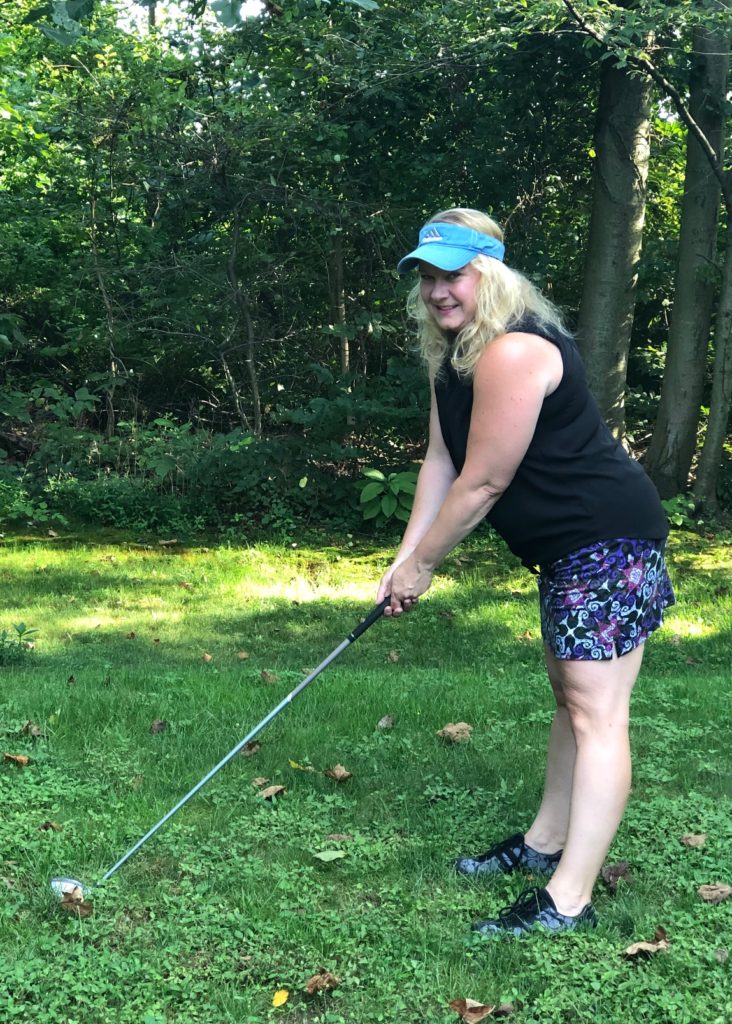 From my closet to yours,
Kirsten
Skirt: $4.50
Blouse: $3.95
Visor: $1.97
Sneakers: $9.97
Total: $20.39
Retail: $230+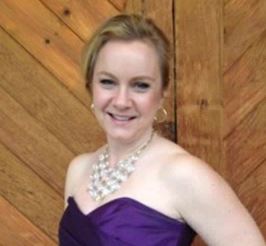 About The Blogger
Kirsten is a 40-something mom, wife and marketing professional. She loves all things crafty, tasty and fashionable, especially while being frugal. She enjoys hunting for treasures at her local Goodwill Keystone Area stores to decorate her home and wardrobe.