Not one to miss an opportunity to shoot a blog in a new and interesting place, on a recent trip to see a fashion exhibit at the Philadelphia Museum of Art, I, of course, wore a thrifted ensemble. The exhibit I saw was about couture, but being that I was going to be walking for hours and an impending storm was making its way into town, I opted for a sensible and comfortable look.
I've talked before about how to wear a cropped top – in this case, a sweater – and not feel over-exposed. As you can tell from my blog, patterns and colors are definitely friends of mine. I loved the bold stripes on this open-weave chunky sweater (which had the tags removed), but for me, it needed something to layer under it. I used a simple white t-shirt but could have chosen any of the colors in the pattern.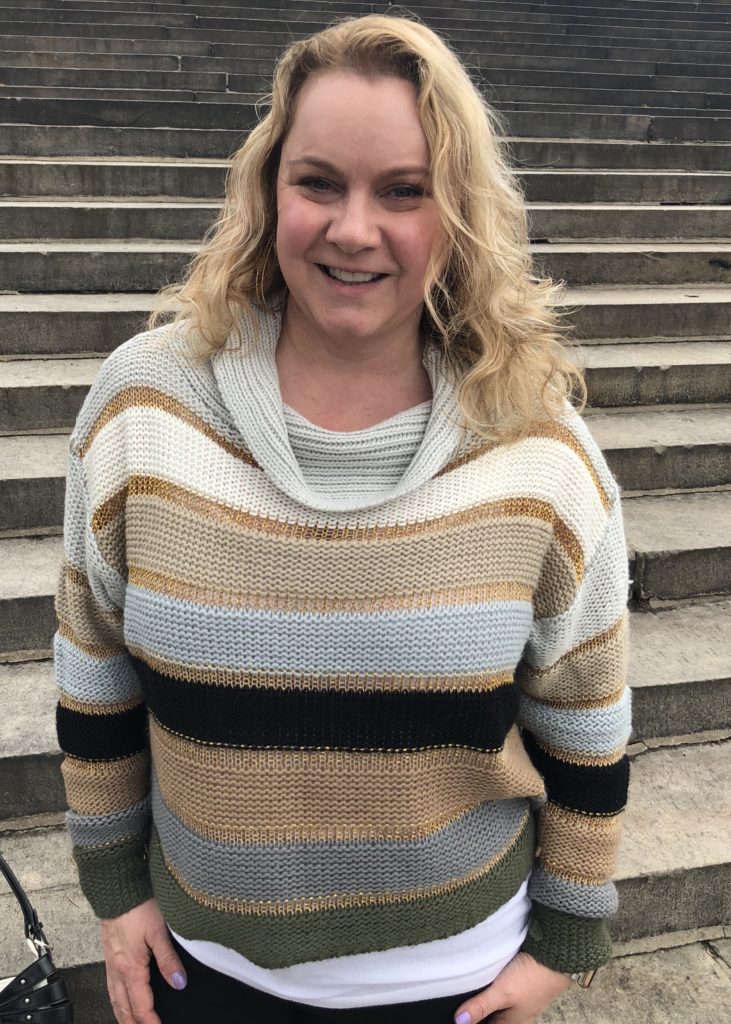 The skinny, distressed black jeans were a fabulous find.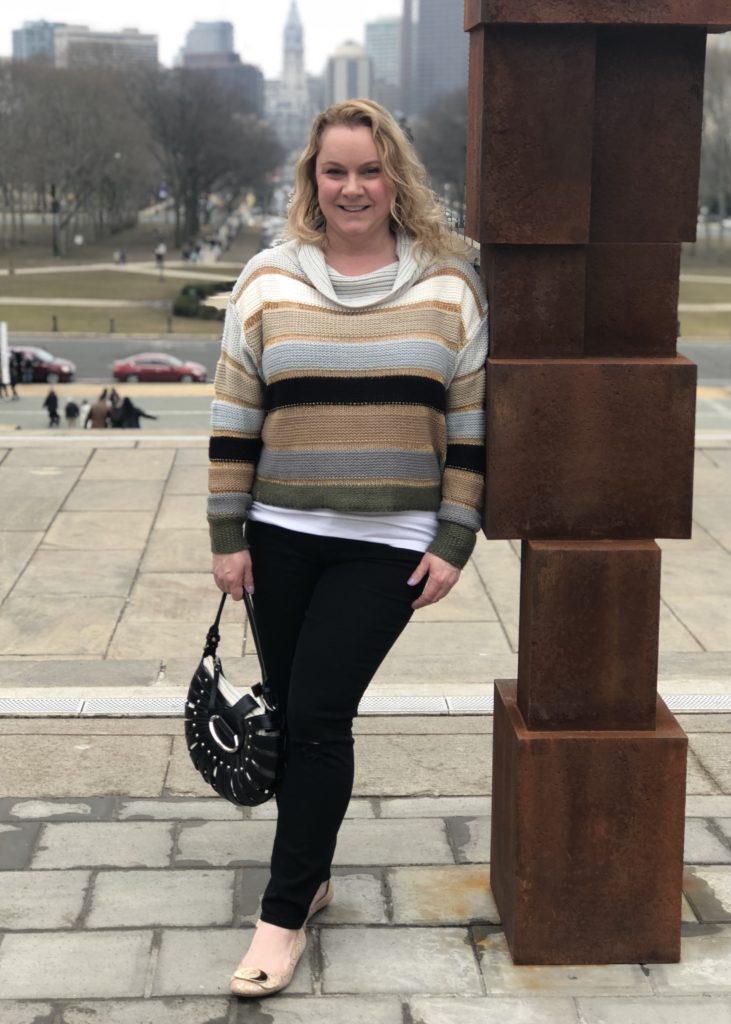 This type of denim seems to not be waning in popularity, so they were a good investment. I found the Bullhead jeans new-with-tags from PacSun for only $6.50. They would have retailed for around $30 – $40. I can see these being my new favorite for casual looks through the spring into summer. They'll be perfect with tank tops and sandals when the weather (finally!) warms up.
Another new-with-tags find was these patterned gold flats from Dr. Scholl's.
Comfy with some bling! They held up well as we spent several hours wandering the museum and the "Rocky steps" in the front of the building. The tag from DSW said $49.99 (down from $69.99), but Goodwill's price was just $9.97.
To pick up the looks on the stripes of the sweater, I added a strappy bag from Loft.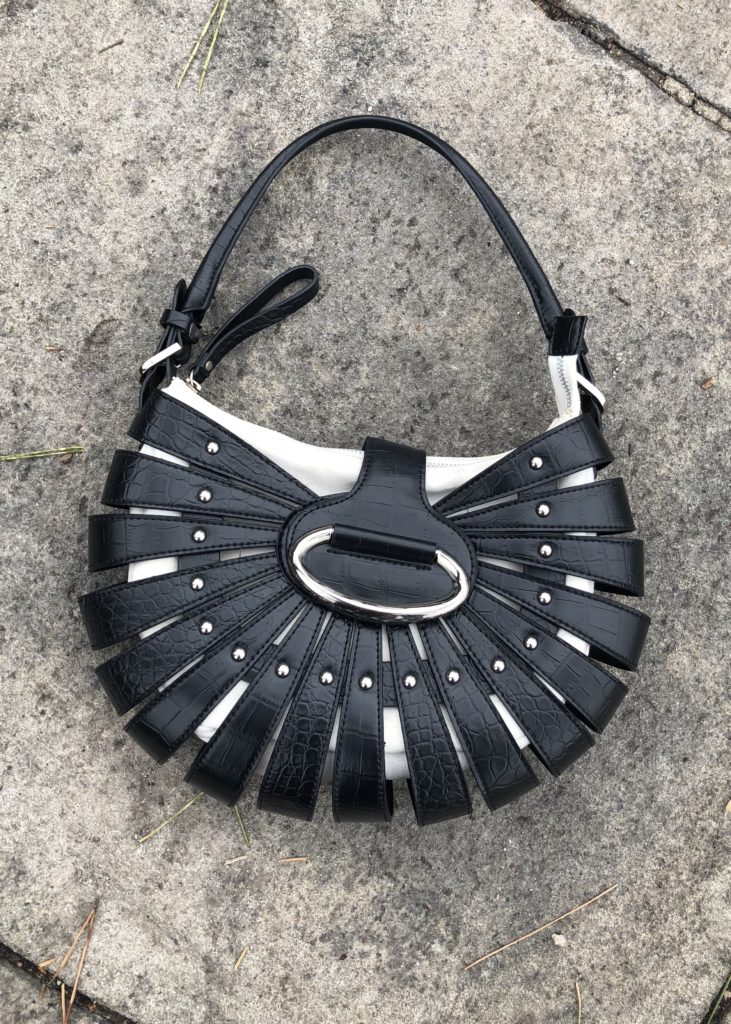 I like smaller bags when sightseeing so I don't have a heavy bag full of everyday necessities. Oversized gold hoops complimented the gold stripes in the sweater to complete the look.
While not an haute couture look (which you could find at Goodwill Keystone Area stores!), it was perfect for a Sunday afternoon of wandering around Philadelphia. And hopefully, this is the last time you'll see a sweater on the blog this season! Bring on Spring!
From my closet to yours,
Kirsten
Sweater: $5.25
Jeans: $6.50
Flats: $9.97
Bag: $4.97
Earrings: $1.97
Total: $28.66
Retail: $200+
Kirsten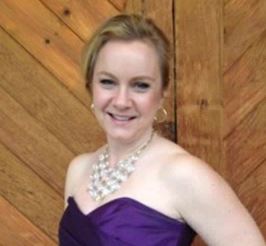 About The Blogger
Kirsten is a 40-something mom, wife and marketing professional. She loves all things crafty, tasty and fashionable, especially while being frugal. She enjoys hunting for treasures at her local Goodwill Keystone Area stores to decorate her home and wardrobe.