My friend Melanie is a force of nature! She is an on-trend hairstylist, a wife, a mother and an adopter of shelter pets, a fellow Goodwill fashionista and a body-positive role model. She self-proclaims herself a "Retro Curvy Gal" and embraces her shape and encourages others (including me) to do the same.
Melanie first modeled for me last winter and we had so much fun, we decided to make her a regular visitor on the blog. We also bought this dress last winter, which is a great suggestion for shopping at Goodwill: Shop off-season. Check the racks in winter for spring or summer items and vice versa. You never know what you'll find because it is out-of-season.
This cute navy Merona dress (originally from Target) was sprinkled with little orange seahorses.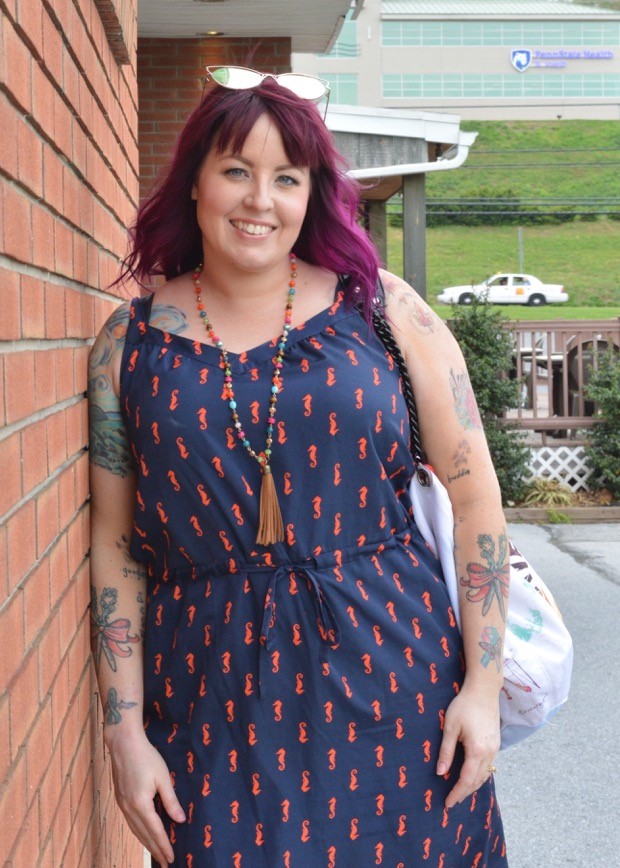 It instantly made us long for summer and the beach! And the best part of the dress – it has pockets! Pockets are popping up all over and we love this trend. I've seen it in wedding and prom dresses as well. The mix of utilitarian and formal is such an interesting mix!
Melanie's black wedge Candie's sandals are great because they give her more height while still being comfortable and stable without a skinny heel.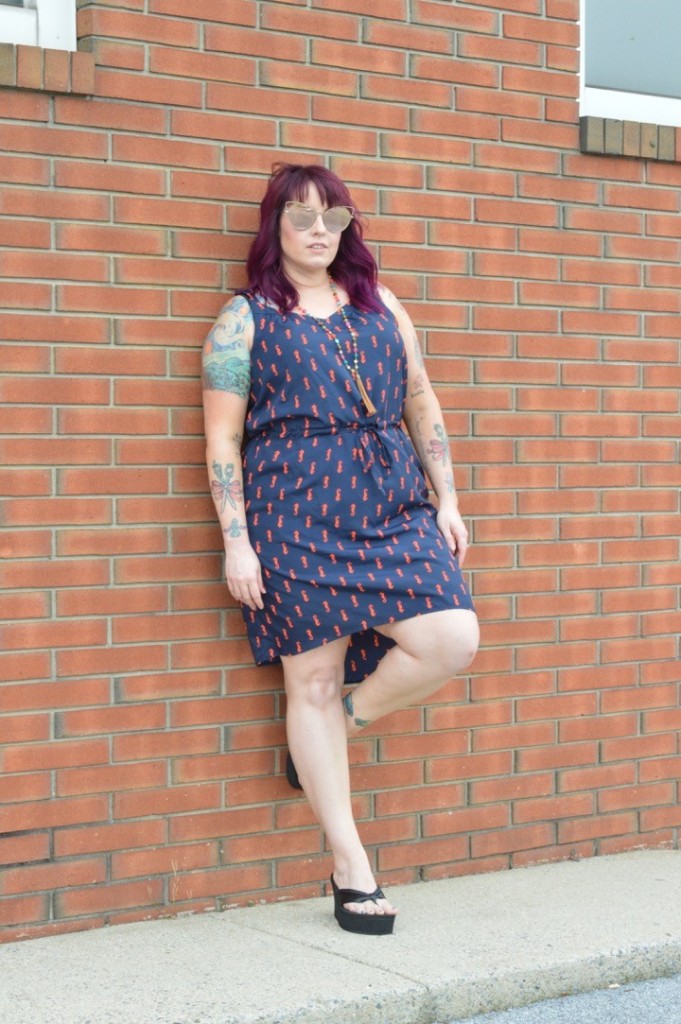 And they are completely fabulous right now because all things 90s are coming back in fashion – chunky wedges included!
While her sunglasses (which are retro and awesome) are her own, the bag (Originally $60 from DSW) was only about a dollar from the Goodwill Outlet on St. Lawrence Avenue. It holds her everyday necessities as well as being a great tote for the beach! And lastly, her colorful beaded necklace with faux-leather tassel was purchased new with tags (originally from Target and marked $16.99) for only $6.97.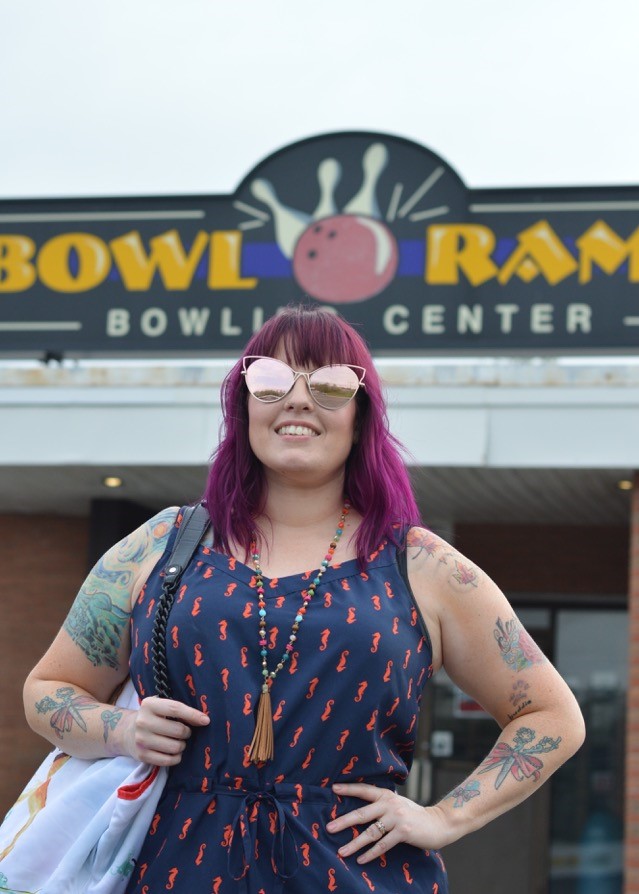 This sassy outfit adds up to one hot look for one cool mama! Embrace the now and dress for the body you have, not the body you want. Goodwill Keystone Area stores offers clothes in all sizes and styles and the money you save will make you happy while you are looking good and feeling confident.
And Happy Mother's Day to all the other "Hot Mamas" out there!
Dress: $5.50
Shoes: $2.25
Bag: $1.00 (estimate)
Necklace: $6.97
Total: $15.72
From my closet to yours,
Kirsten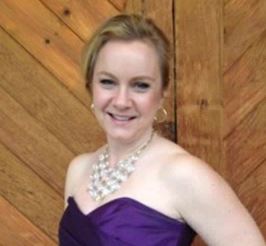 About The Blogger
Kirsten is a 40-something mom, wife and marketing professional. She loves all things crafty, tasty and fashionable, especially while being frugal. She enjoys hunting for treasures at her local Goodwill stores to decorate her home and wardrobe. She is a stylist and volunteer for the fundraiser the Goodwill Runway Show, which is held every spring in Reading, PA.