A year ago we were all toasting in the New Year for 2020! It was going to be a great year! 2020 means perfect vision or being able to see clearly. We were all so optimistic! We had no idea what was about to arrive. I don't need to recap all that happened as we all know how 2020 will be remembered.
But now, we're about to ring in 2021. We're a little more cautious, a little unsure, but also hopeful. Your New Year's Eve is probably not a huge gathering, but hopefully a small intimate party of your immediate family or friends. You might not be dressing up in something sparkly or festive and could even be in your pajamas all day (we've all done that a time or two this year).
But why not add a little fun to usher in the New Year? My outfit (completely thrifted from Goodwill Keystone Area) adds a little shine along with some practicality and comfort.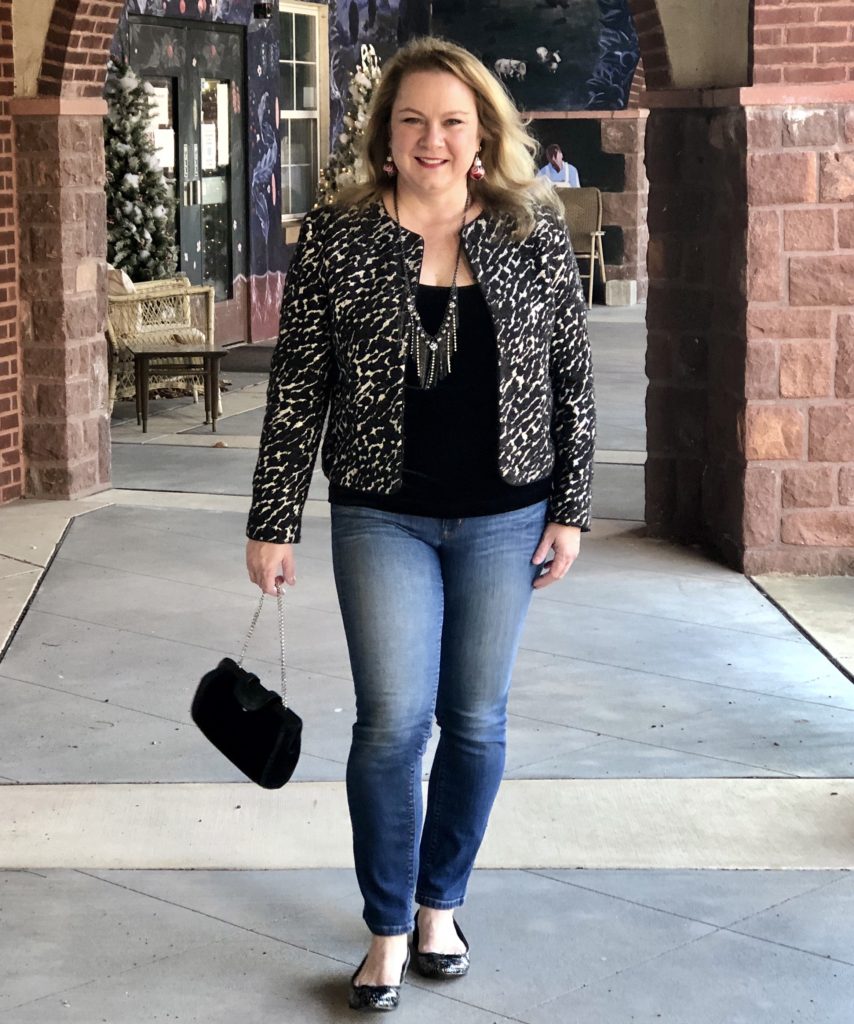 It started with this lurex jacket from Alice & Olivia. I had purchased it earlier this fall when dressing up around the holidays still seemed like a possibility. It sat in my blog stash until I styled it for this New Year's look.
I did my research as I wrote this blog and discovered it retailed for $595. Wow! It still sells used online for $200. That gave me a little hope and some encouragement for 2021! And to keep thrifting! But, I don't usually part with my amazing finds. I still have the $2,500 bag I purchased at the Goodwill outlet for under $3.
The rest of the outfit is simple and classic – a tank top, jeans, clutch, and flats.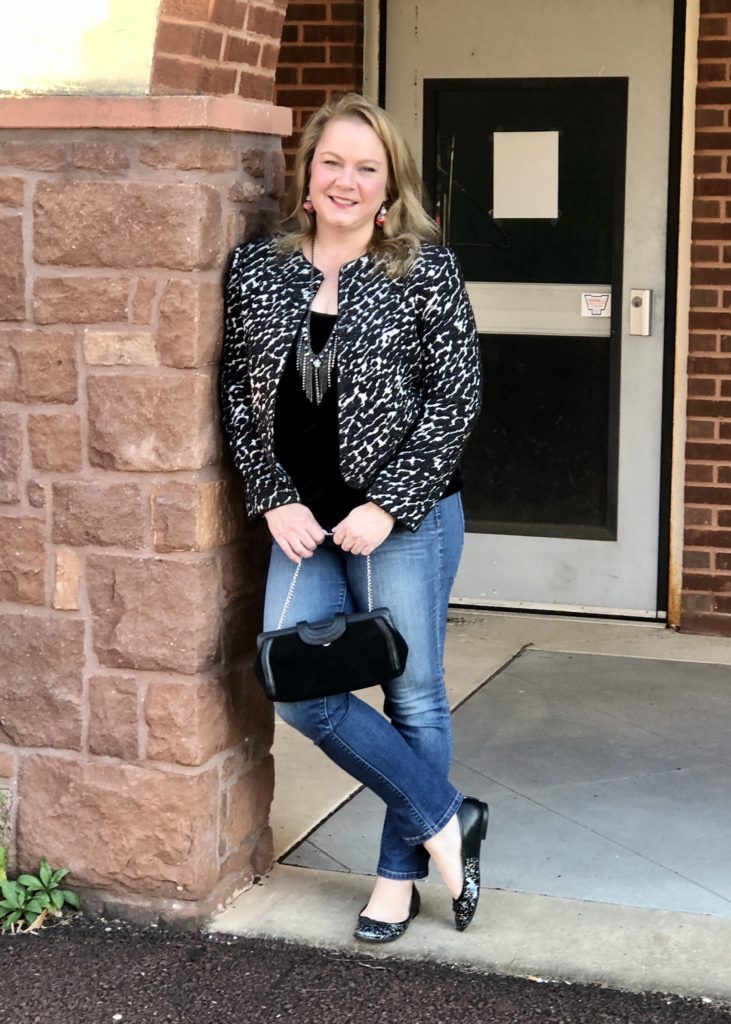 The black velvet tank top was from Chico's (Goodwill: $3.95; Retail: $50). The jeans are from White House Black Market (Goodwill: 4.75; Retail: $90). The suede black clutch is from Loft (Goodwill: $4.97; Retail: $60). And the "Banks Glitter" flats are from Circus by Sam Edelman (Goodwill: $3.95; Retail: $80).
While you are out shopping at Goodwill Keystone Area for some holiday gifts, maybe pick up a little sparkle for this special night? Toast to the New Year in something special – even if it is pajamas with a couple of sequins on them!
I hope 2021 brings us all happiness and health. Maybe you find joy in simple things and everyday life! Stay safe this holiday season – wash your hands, wear your mask, and keep social distancing.
Happy New Year,
Kirsten
Jacket: $7.50
Tank Top: $3.95
Jeans: $4.75
Flats: $6.97
Bag: $4.97
Total: $28.14
Retail: $875+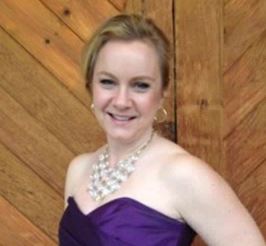 About The Blogger
Kirsten is a 40-something mom, wife and marketing professional. She loves all things crafty, tasty and fashionable, especially while being frugal. She enjoys hunting for treasures at her local Goodwill Keystone Area stores to decorate her home and wardrobe.