The sun is finally shining and all those April (and May showers) have brought us lush green grass and trees and a bevy of beautiful, colorful flowers. With that in mind, this week the Goodwill Keystone Blog is blossoming with a dress fit for the season!
My friend, Laurie, graciously let us use her historic home for a photo shoot a couple of weeks ago. And she is also featured as the model for this blog, in this beautiful dress by Anna Sui.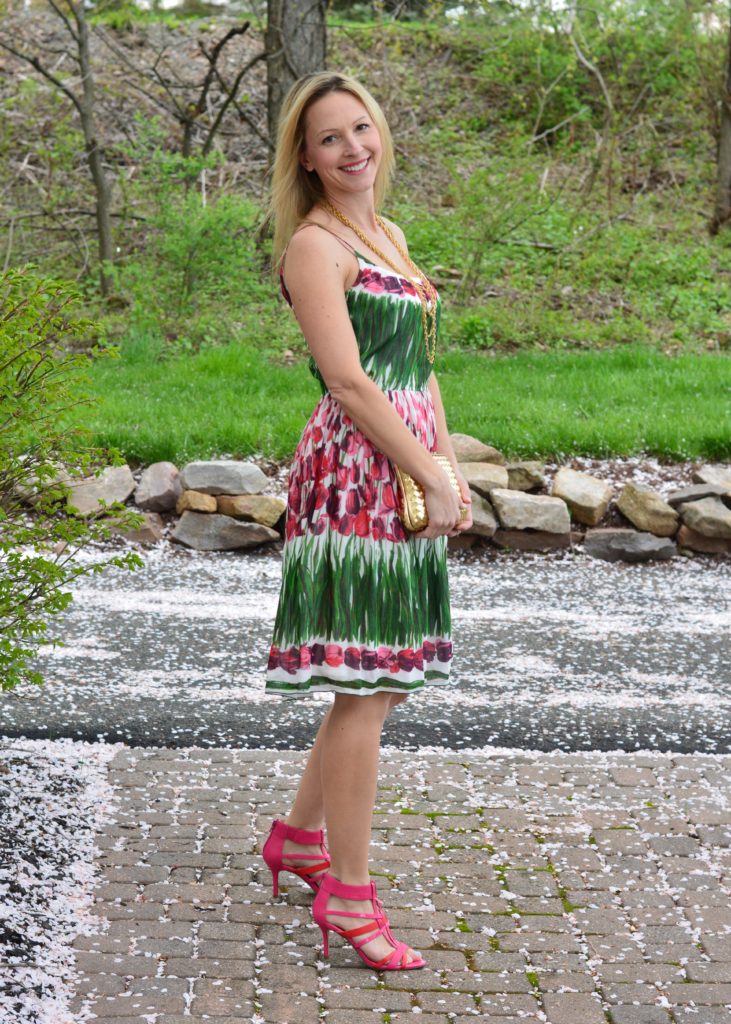 Anna Sui is a high-end designer who first started designing clothing in the 1970s.
From her website: "Anna Sui is one of New York's most beloved and accomplished fashion designers, known for creating contemporary original clothing inspired by spectacular amounts of research into vintage styles and cultural arcana. Today Anna Sui has over 50 boutiques in eight countries and her collection and products are sold in 300 stores in over 30 countries."
This gauzy cotton dress, which features spaghetti straps and vibrant pink and red tulips on green stems, was designed as a capsule collection for Anthropologie and retailed for $275. It has a vintage 50s vibe with the scoop neck and full skirt.
We've paired it with a vintage gold clutch from the 1960s and layered gold necklaces.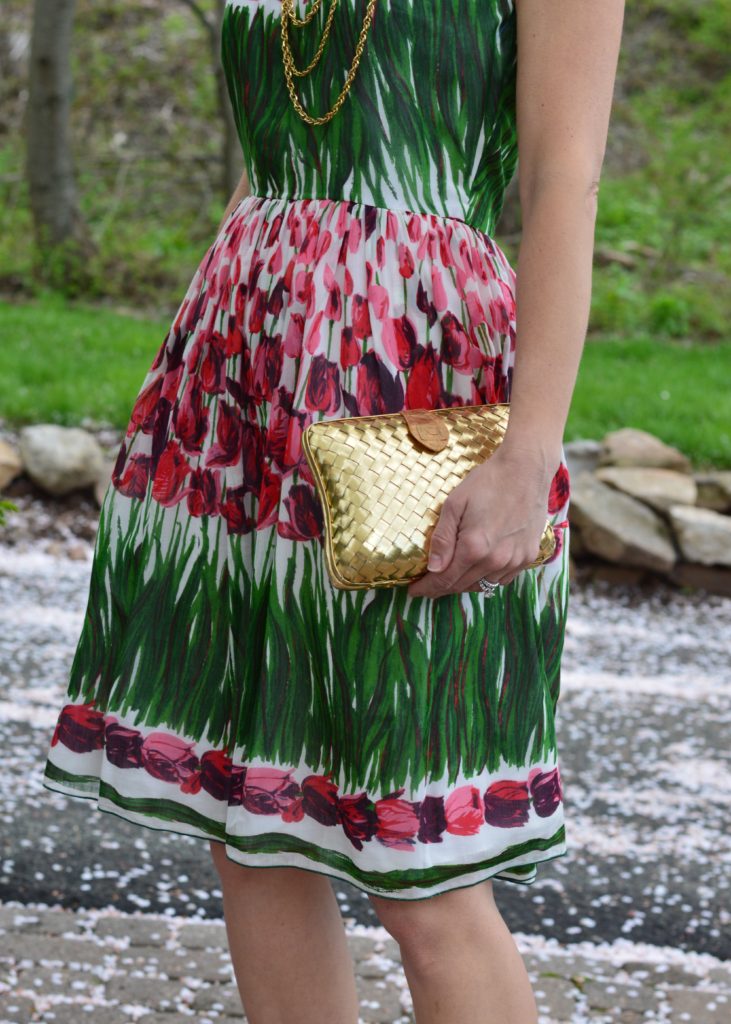 As a last pop of color, we added the bright pink Nine West stiletto sandals (only $9.97).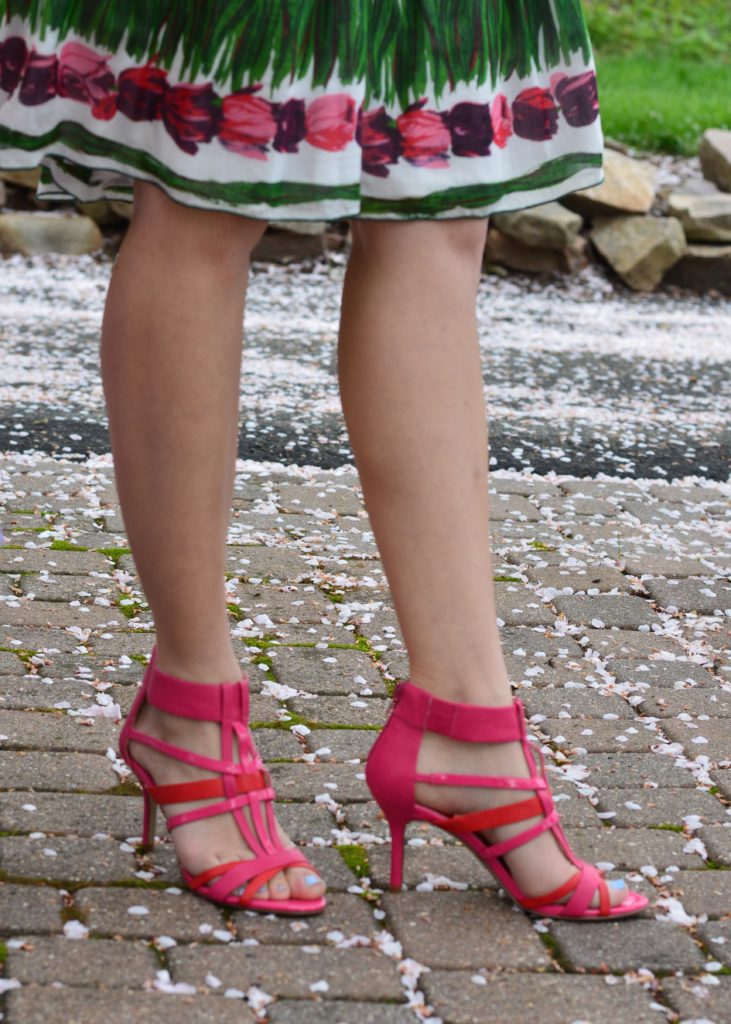 Laurie would have been perfectly attired to attend the royal wedding last weekend (if she would have had the appropriate fascinator!). Floral patterns are perennially popular in the spring, so head out to your local Goodwill Keystone Area store and see what grows on you!
From my closet to yours,
Kirsten
Dress: $5.50
Bag: $1.00 (Goodwill Outlet purchase)
Necklace: $3.97
Shoes: $9.97
Total: $20.44
Retail: $400+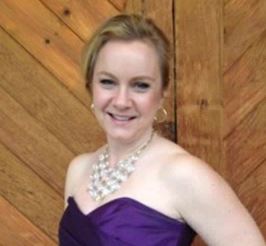 About The Blogger
Kirsten is a 40-something mom, wife and marketing professional. She loves all things crafty, tasty and fashionable, especially while being frugal. She enjoys hunting for treasures at her local Goodwill Keystone Area stores to decorate her home and wardrobe. Meet up with her at one of Goodwill's shopping events! Check the event pages for details.