So, I'm a bit late for Mardi Gras, but I think by now everyone is a year late for almost everything. New Orleans is on the list of places I'd like to get to someday and when I do, I think this outfit, especially the pants, would be perfect to celebrate.
These are the GripeLess Cotton Spandex Jeans in the blue Turkish Delight color.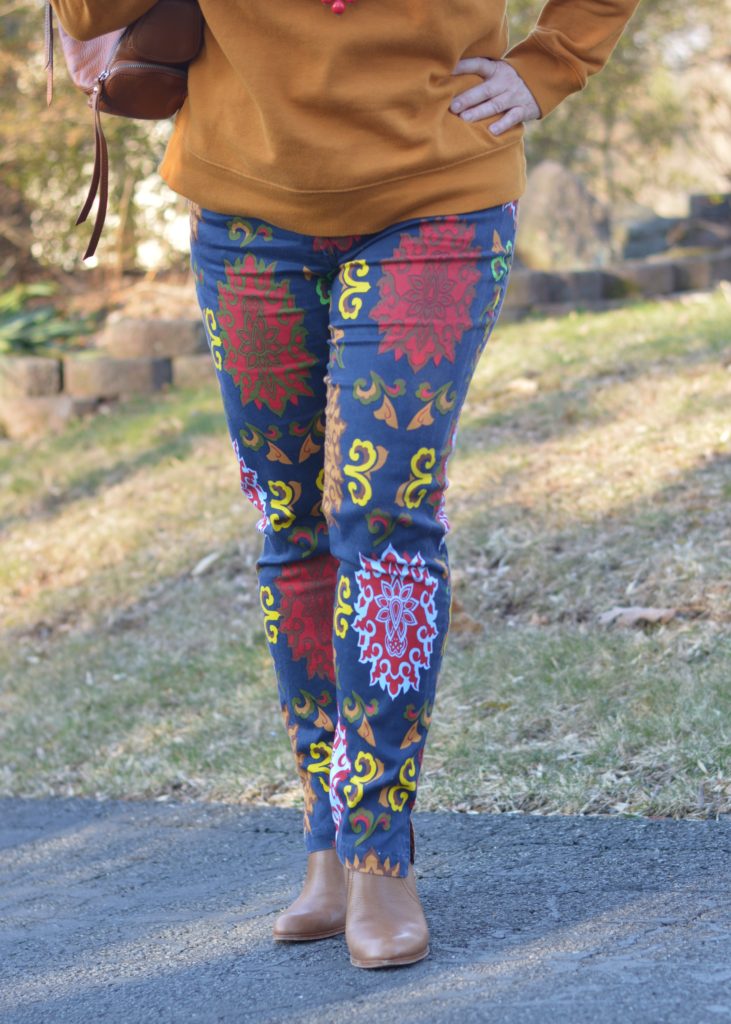 The pattern jumped off the rack and I quickly Googled the brand and discovered a new-to-me colorful favorite! These jeans sold for $129 when new, but my Goodwill Keystone Area price was $5.95.
After doing more research at home, I discovered I really embraced founder and CEO Gretchen Scott's mantra: "Laugh More, Gripe Less, Ignore Critics, Say Yes, Order Dessert, Love Life." And in fact, those words are sewn into everything they make!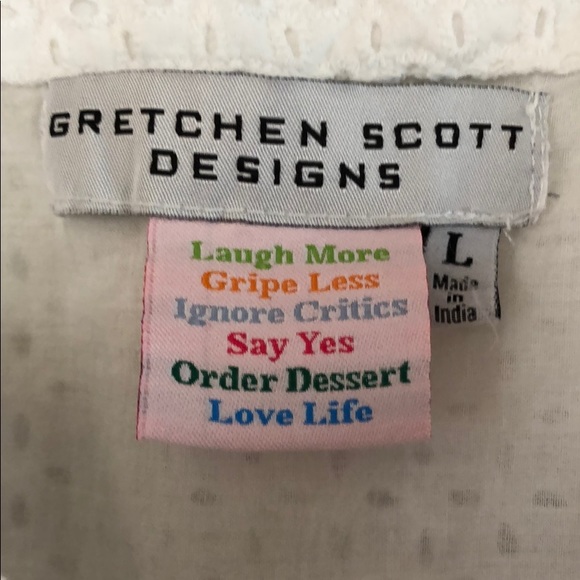 According to Scott "Our brand embodies a place that is chic, joyous, playful and fun. We imagine people smiling as they read those words while dressing." The brand was born in Gretchen's living room when she began producing unique flowered baskets. Armed with glue guns, silk flowers, woven baskets, creative passion, entrepreneurial vision, and most importantly, determination, she began her journey. The company quickly outgrew the space and evolved into a lifestyle brand.
Because the pants were so vibrant, I decided to keep the rest of the outfit neutral with a simple Old Navy sweatshirt (Retail: $34.99; Goodwill: $4.25)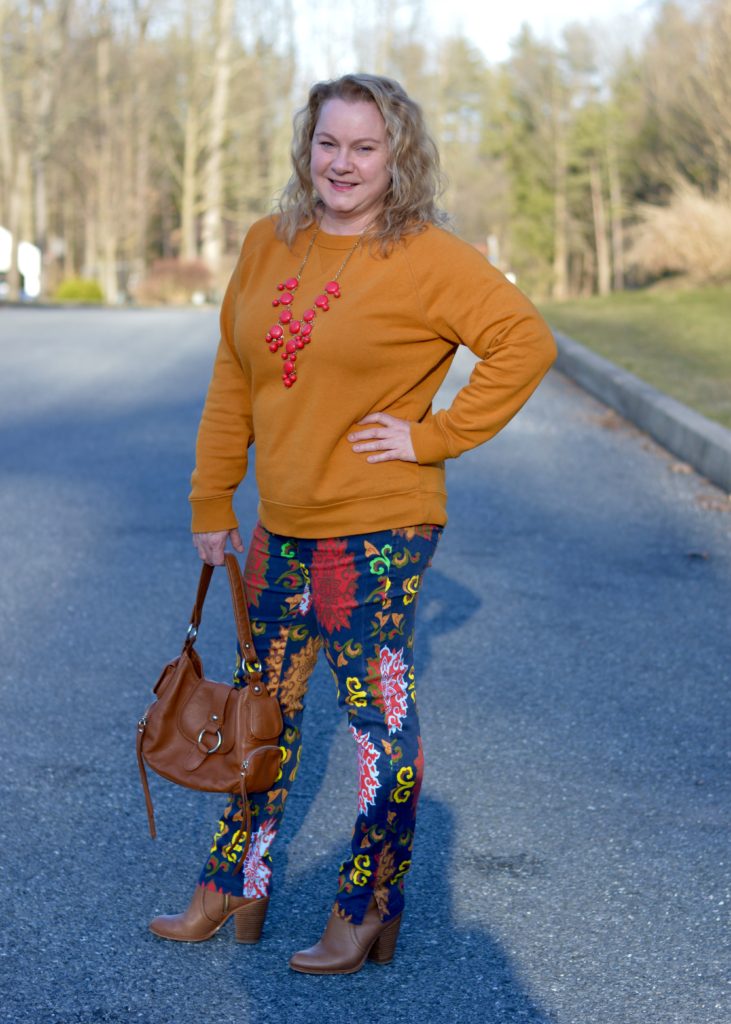 brown leather satchel bag from Banana Republic (Retail: $150; Goodwill: $6.97)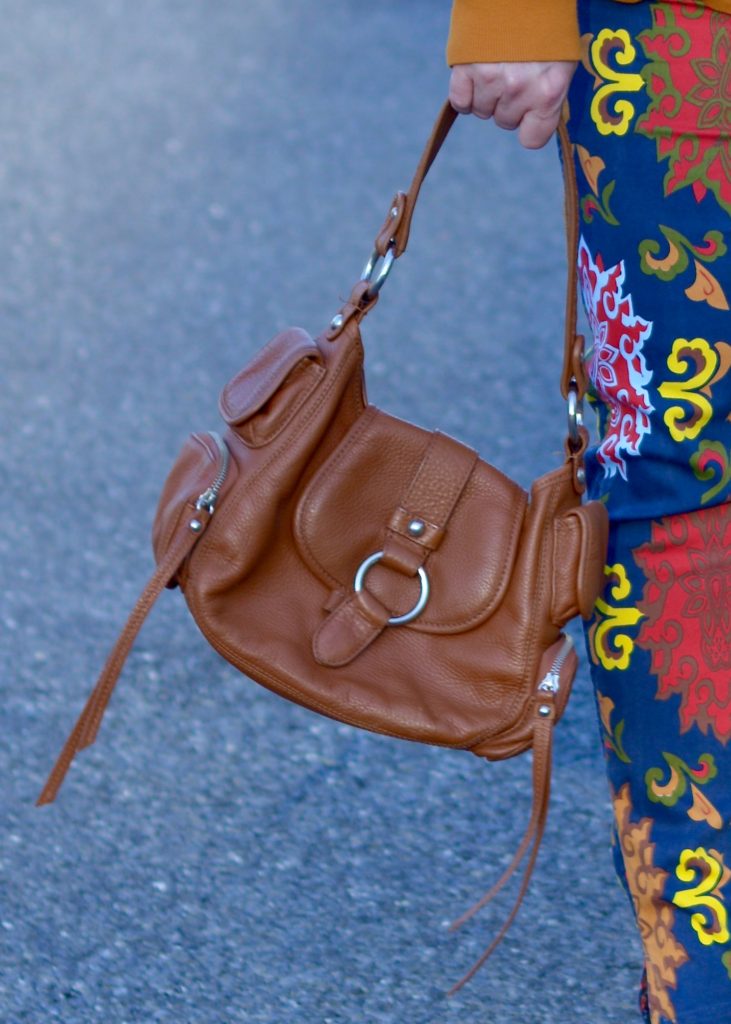 and heeled Coach booties with gold trim (Retail: $280; Goodwill: $12.99). My red bubble necklace is my own. I thought the outfit needed just a small punch of color!
Even though my wardrobe is usually pretty colorful and bright, I am embracing more joy this spring and I can definitely show that through my clothes. Goodwill Keystone Area provides a rainbow of colors in every store and your purchases put smiles on the faces of the communities and services they support. And you can also get an almost $600 outfit for $30.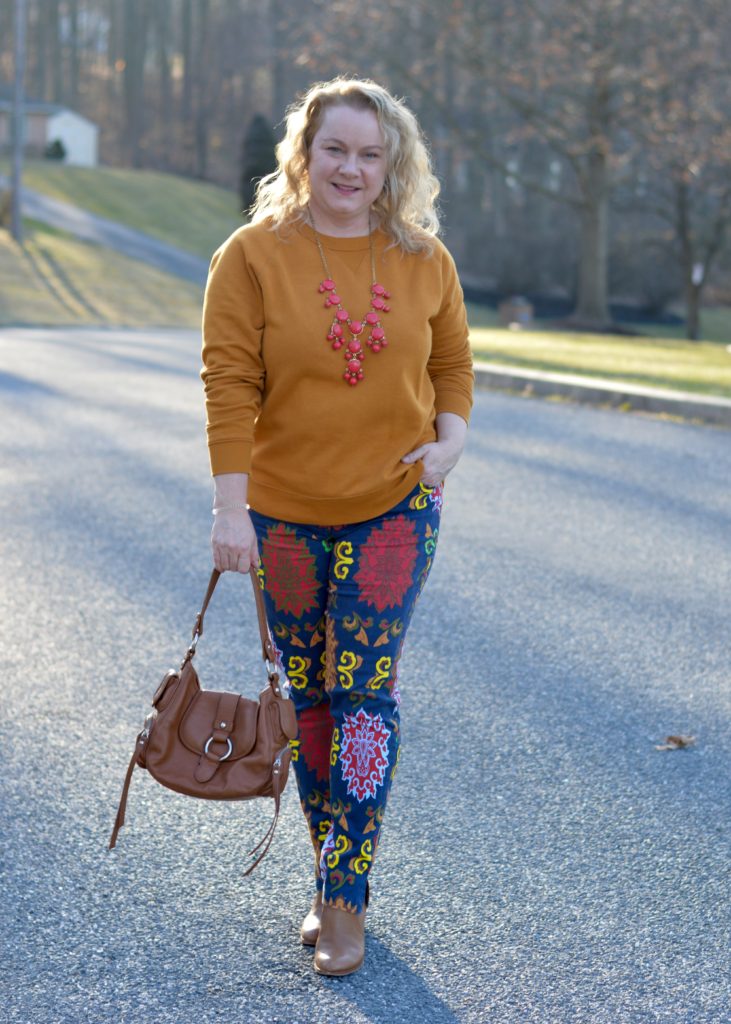 From my closet to yours,
Kirsten
Pants: $5.95
Sweatshirt: $4.25
Bag: $6.97
Boots: $12.99
Total: $30.16
Retail: $595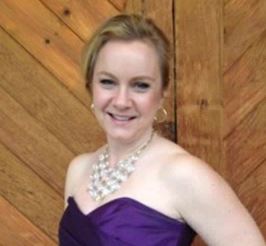 About The Blogger
Kirsten is a 40-something mom, wife and marketing professional. She loves all things crafty, tasty and fashionable, especially while being frugal. She enjoys hunting for treasures at her local Goodwill Keystone Area stores to decorate her home and wardrobe.