Just because some of these cold winter days can be gray, there is no reason for your wardrobe to be. I thoroughly believe in making my sunshine, and as you can tell, colors and patterns make me happy. I spent too many years trying to fit in, so now I use my clothes to stand out. Working at a school is the perfect place to showcase fun patterns and bright hues.
I recently bought these Loft palazzo pants (Goodwill: $6.99; Retail: $79.00),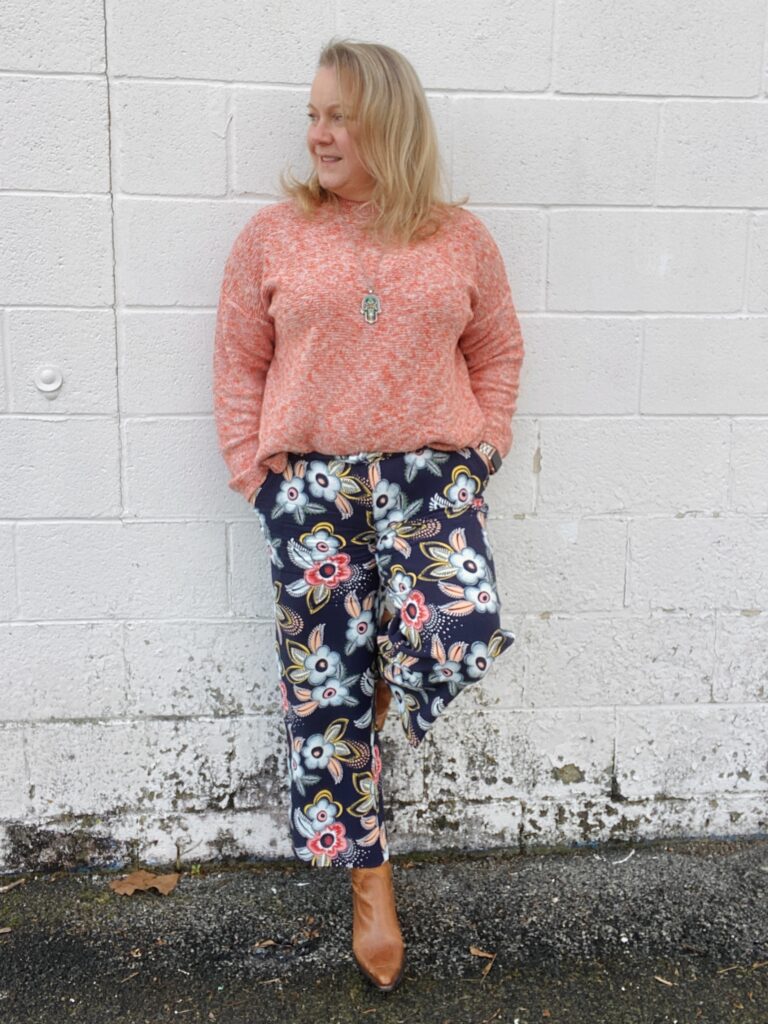 and instead of saving them for warmer months, I decided to break them out on one of the coldest days we've had lately! There are so many colors in the floral, that I easily paired it with a chunky heathered peach sweater, also from Loft (Goodwill: $7.75; Retail: $69.50). Warm socks and neutral boots from Steve Madden (Goodwill: $7.47; Retail: $99.00) rounded out the look.
This cozy sweater is also perfect with skinny dark wash jeans (for contrast) and tall boots.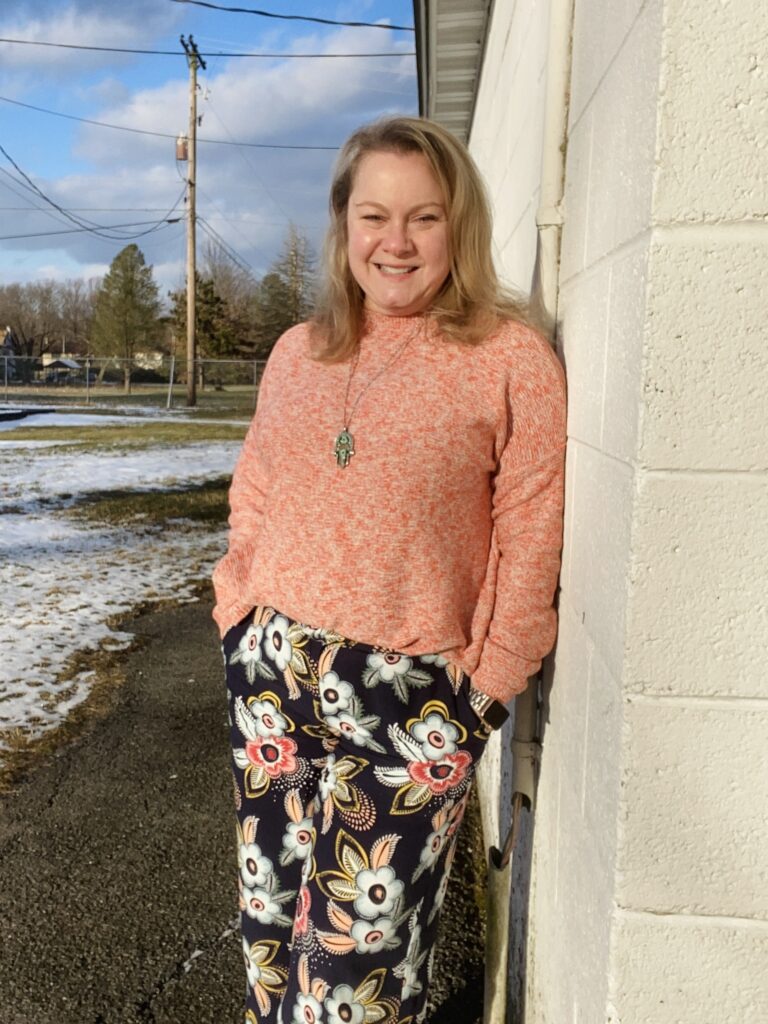 The pants can be a year-round wardrobe addition. The pants work well with blouses, or even a t-shirt and denim vest to make the look more casual. Layer on necklaces and have fun with this outfit.
Visit your local Goodwill Keystone Area store and peruse the aisles for some bright floral prints. Make your own sunshine and wear what makes you happy! Shopping at Goodwill also makes me happy since it benefits your local communities and the environment.
P.S. Don't forget to BYOB (bring your own bag) or purchase a reusable one when checking out!
From my closet to yours,
Kirsten
Pants: $6.99
Sweater: $7.75
Boots: $7.47
Total: $22.21
Retail: $247.50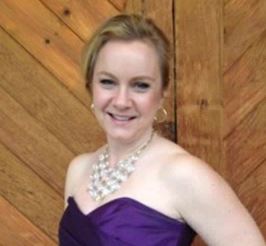 About The Blogger
Kirsten is a 40-something mom, wife and marketing professional. She loves all things crafty, tasty and fashionable, especially while being frugal. She enjoys hunting for treasures at her local Goodwill Keystone Area stores to decorate her home and wardrobe.